Giveaway! Win $200 Cash + A Runner's Kit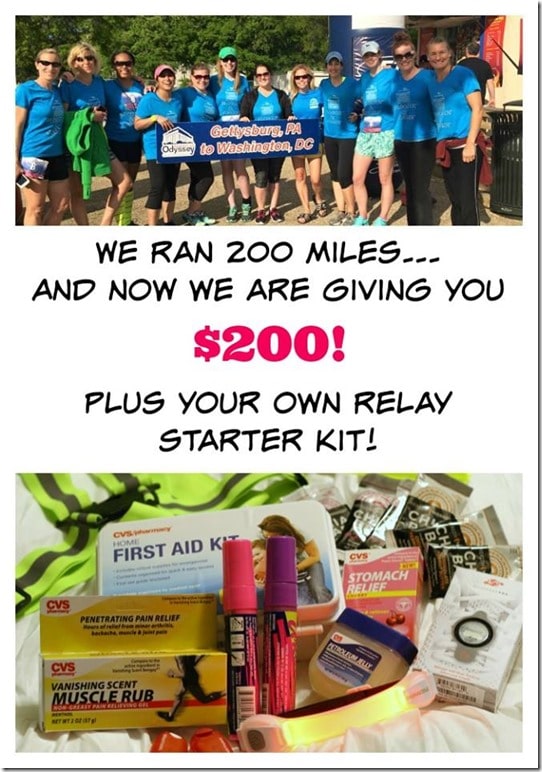 It's giveaway time! In case you missed it, a few weeks ago I joined 11 ladies for the American Odyssey Relay, over two days we ran 200 miles from Gettysburg to Washington, DC. Being a part of team Bloggin' & Joggin' was an experience that I'll never forget and ranks as one of my favorite athletic events ever. You can read all about that fun weekend here.
Many of you followed along with our fun on social media and sent encouraging messages that were much appreciated. As a thank you, we are giving away $200 cash plus a kit containing essentials that any runner can use.
Safety yellow running v

est

Safety running lights (including a lighted arm band)

Safety amber light

Milestone Pod that fits on your shoe to track your miles
Muscle

cream

First aid kit

Generic Pepto-Bismol

Vaseline

Car window markers
The choice is yours: Take the money and run….or not! Enter using the Rafflecopter below. (Entry is limited to individuals living in the 48 contiguous United States.)
Thank you to milestone pod for donating one extra pod for our giveaway winner!