Can you believe that someone donated this pretty paint-by-number to Goodwill? I almost missed it but at the last second decided to check the picture section to see if there were any good frames available.
I love everything about this picture: the colors, the cabin, the adirondack chairs by the water, and especially the dogs in the water.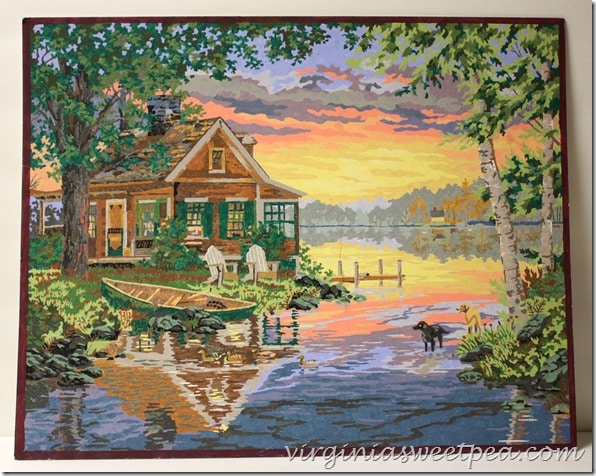 I might be getting someone in trouble. It looks like Kimp Smith painted this for Joel and Lois but they didn't want it. Their loss is my gain! I love Kimp's work!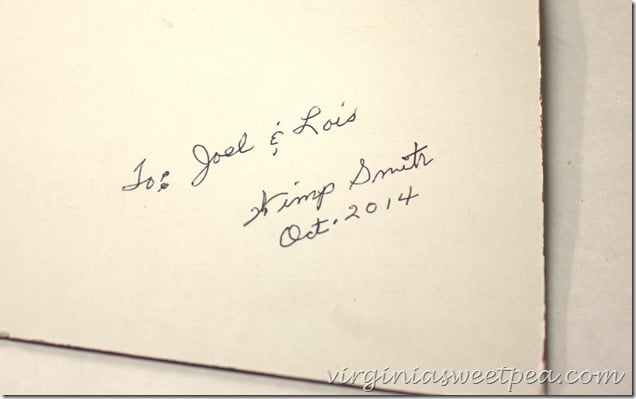 I propped this picture up on the mantel and enjoyed it all summer until I had an inspiration. I've got a lot of framed pictures in my attic that I no longer display. I wondered if something in my attic would work for this picture. When you spend $1.99 for something you don't really want to spend a mint framing it.
I pulled a picture that I gave to my dad for Christmas when I was in college out of the attic and believe it or not, it's a perfect fit for my paint-by number!
For all of you who aren't Hokies, this is the Virginia Tech Duck Pond. It's a lovely place that I enjoyed visiting from time to time while in college and now when I go on field trips with the agriculture teacher at my school. This past June, our boys enjoyed their lunch break fishing here.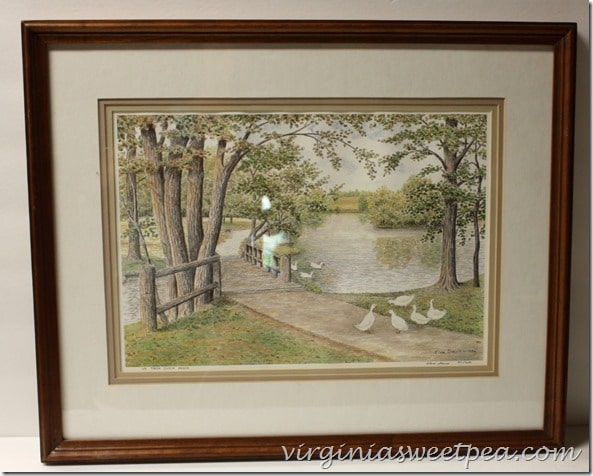 Elva Davis died in March of 2014. Her painting of Burruss Hall is still for sale at the Virginia Tech bookstore.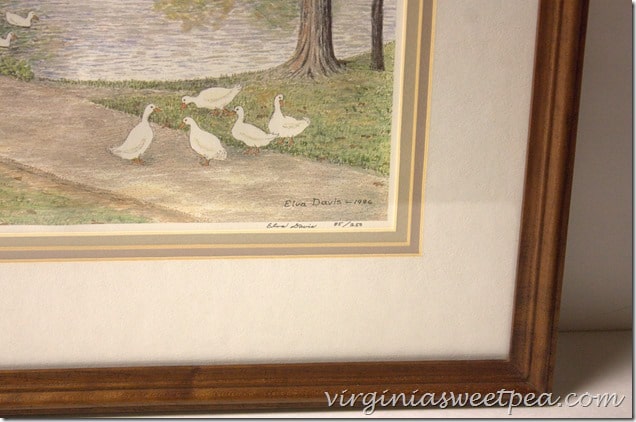 I popped the duck pond scene out and replaced it with my paint-by-number. Hurray! I framed my art for free!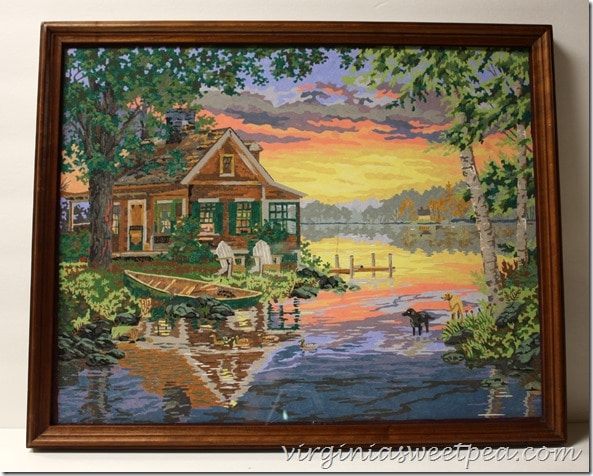 This will most definitely hang at the lake when our house is complete.
If anyone knows Joel and Lois, please thank them for donating this to the Forest, Virginia Goodwill! And if anyone needs a Virginia Tech Duck Pond print, let me know.