Mid-Century End Table Makeover
It's hump day! I hope that everyone is having a great week. Being on summer break has given me time to tackle projects that have been on my "to-do" list, one being giving a mid-century end table a makeover. I purchased this piece over Memorial Day weekend from a lady who was selling things from her deceased mom's apartment.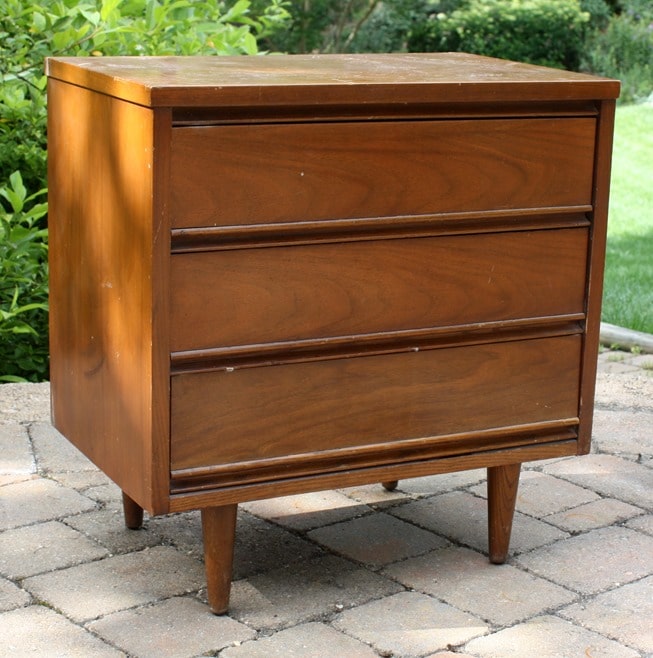 Affiliate links are included in this post.
This piece was dinged, chipped, and scratched, especially on the top. I started by sanding with an orbital sander and a fine sanding sponge. After I sanded and vacuumed the inside, I cleaned it thoroughly with Simple Green.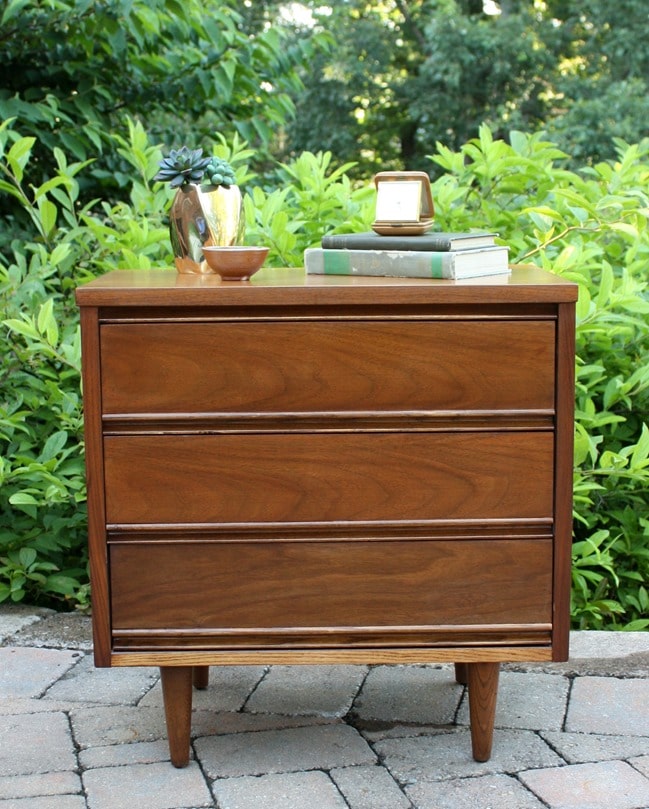 I had to do some minor repair on one of the drawers, if you look at the second one, you can see that one edge is not smooth. The wood there was split, so I used wood glue and a clamp to glue it back together.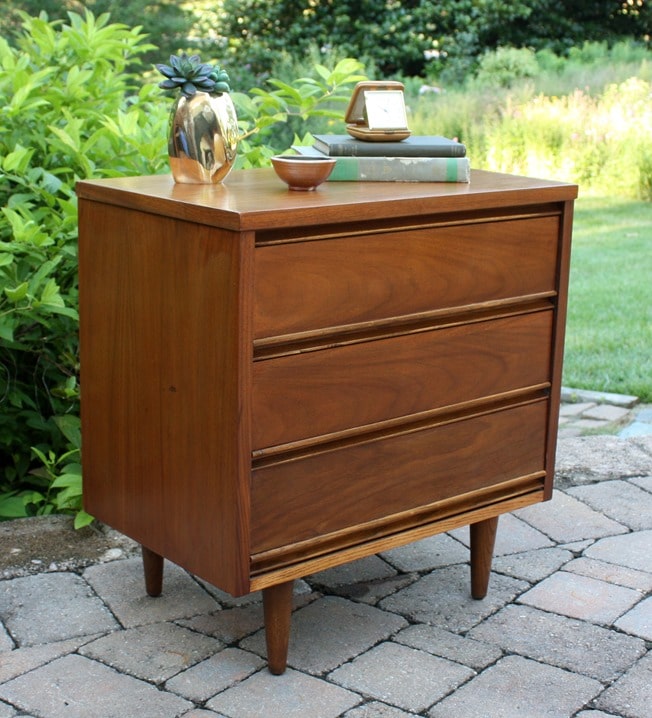 I prefer most mid-century pieces to be stained rather than painted. I stained this with Minwax PolyShades in Antique Walnut. After the stain dried, I used fine steel wool to smooth out the wood. After going over the piece with a tack cloth to remove dust, another coat of stain was applied. And after that coat dried, I again went over the piece with steel wool.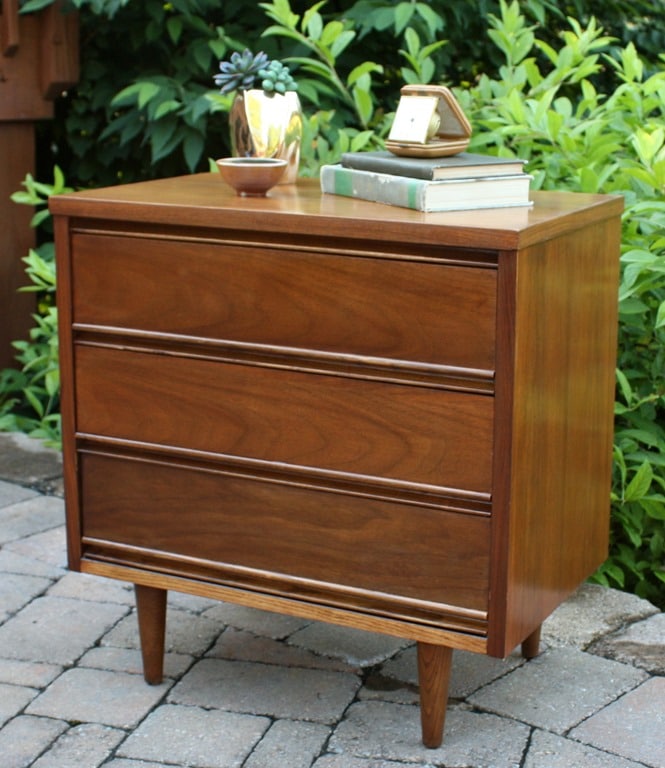 I sealed this piece with General Finishes High Performance Top Coat in Satin. After the topcoat dried, I used fine steel wool and a tack cloth and then applied a second coat of sealer. Using steel wool makes the finish super smooth to the touch.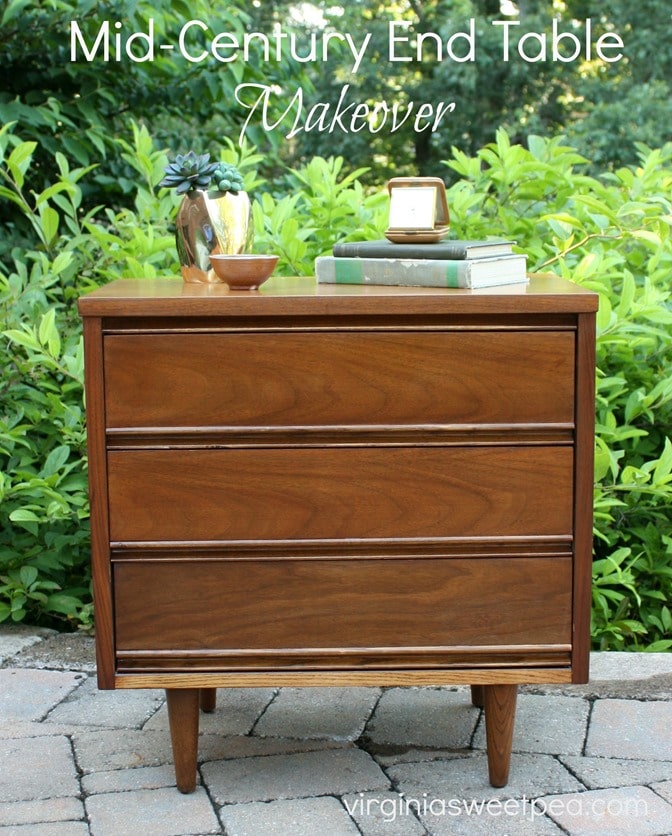 When it's time to take pictures of a project, I enjoy shopping my house for items to use for vignettes. The brass vase was a $1 thrift store find. It was black when I bought it and I suspected that it would clean up nicely with Brasso and a little elbow grease. The small bowl is from Lovejoy Pottery and was a gift from a friend who attends a pottery festival in NC every spring.
The travel clock belonged to my grandfather and my mom gave me the books.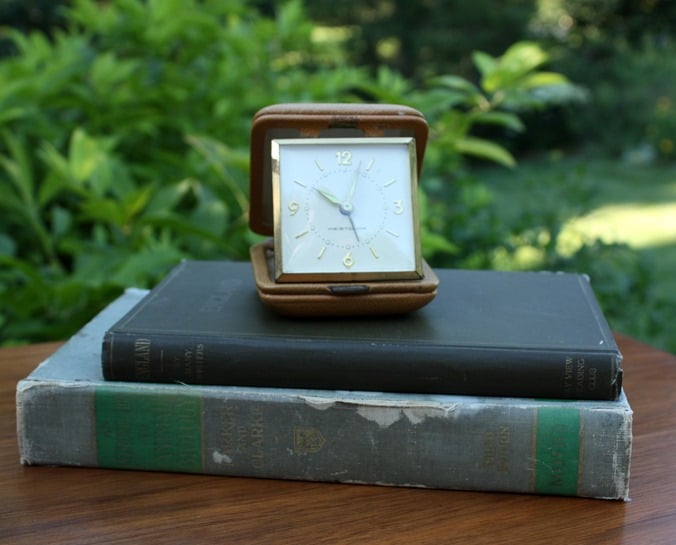 The book on top of the stack is dated 1906.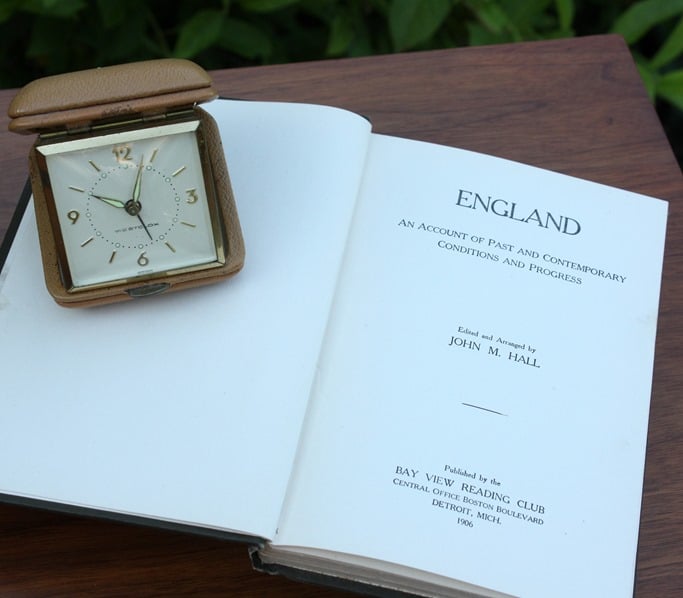 I don't know where Mama got this animal biology book but I do remember that she gave it to me since I teach life science.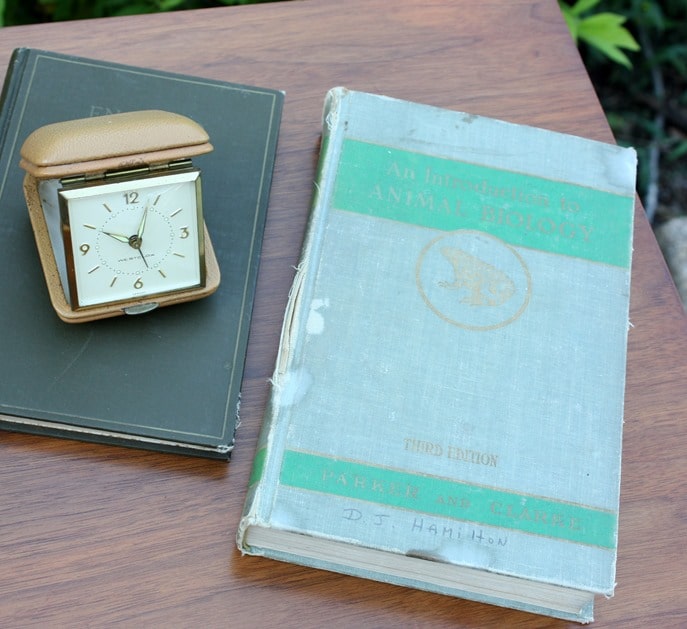 It's a 1949 edition. Just think, in 1949 a biology book would make no mention of the structure of DNA.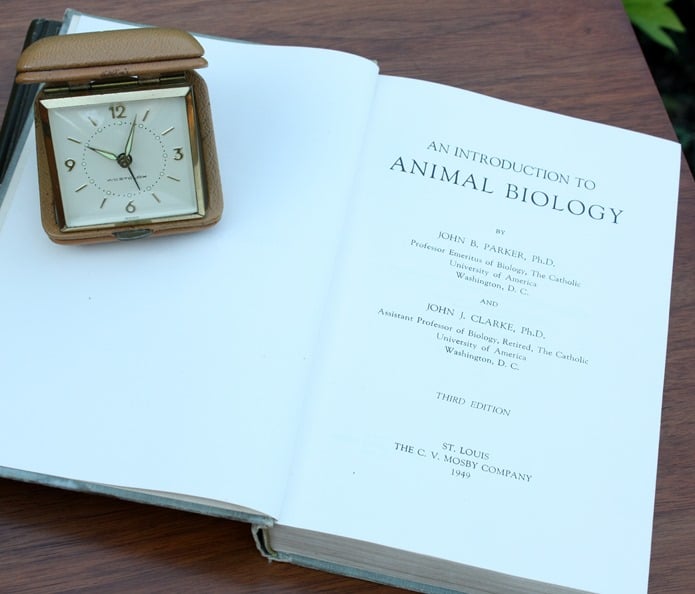 I'm so happy to check this piece off of my "to-do" list and hope that it finds a new home at the July 16 Picket Fences Vintage and Antique Pop-Up Sale in Madison Heights, VA. If you are local, mark your calendars. We'll be open from 8 am until 3 pm.
I'll be back on Friday to share my latest Stitch Fix box. This is another good one and I'm debating what to keep and what to send back. You can check out my June fix here and all of my fixes here.