A couple of weeks ago I pinned a glue gun holder from One Project Closer that I couldn't wait to make with Mr. SP's help. This weekend we made not one, but two glue gun holders. If you like this as much as I do, scroll down to enter to win.
If you are handy in the workshop, you can make your own glue gun holder very easily. The directions on One Project Closer are quite clear and easy to follow.
Here's a recap of our version:
1. I knew I wanted to make one glue gun holder for myself and one to give to a winner, so we started by cutting pieces of wood to a length that worked with my glue gun and the leftover tile that we had on-hand.
2. We then cut a piece of wood for the glue gun holder, cut an angle on the end, and drew a line down the center.
3. The bottom of the U for the glue gun holder was made with a forstner bit.
4. I cut along the lines to complete the U. (That's my granddad's vintage band saw!)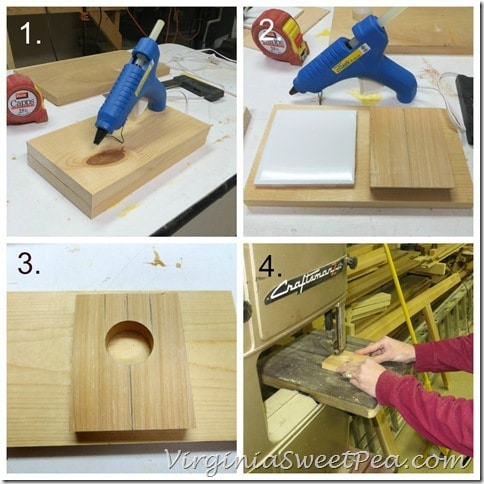 5. All of the pieces were sanded smooth.
6. A template for routing was made by drawing a center line down a piece of luan and then tracing the tile on the luan.
7. The template was completed with the band saw.
8. Mr. SP routed out a recessed place for the tile and drilled a hole so that the tile can easily come out for cleaning. The angled piece to hold the glue gun was first glued in place and when dry was screwed from the bottom to be sure that it was secure.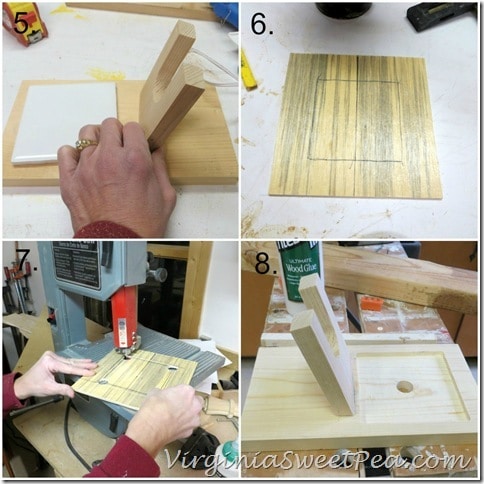 9. Ready to paint!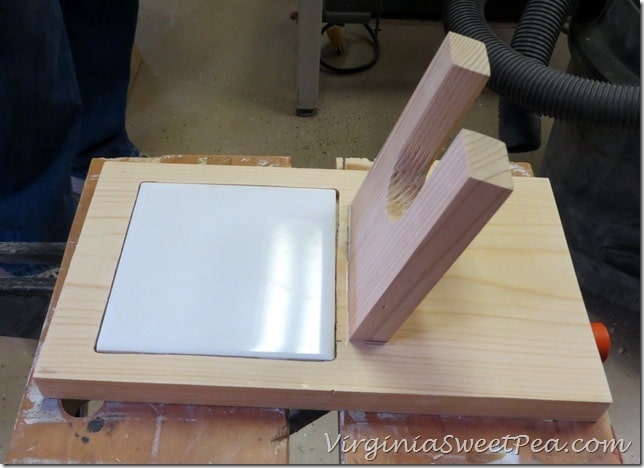 10. Two coats of paint later, two glue gun holders were complete.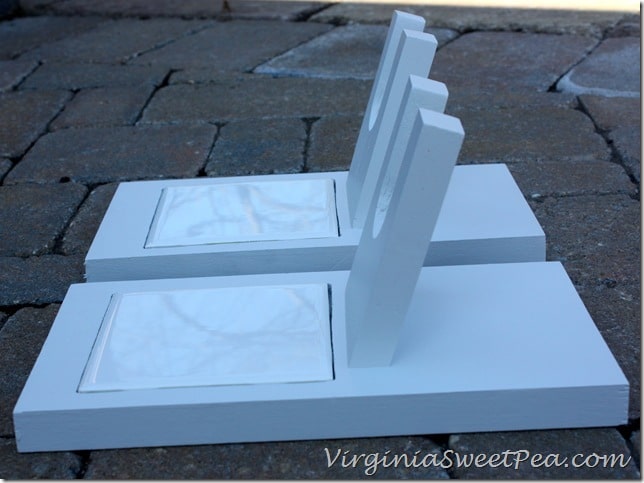 I can't wait to craft using my new glue gun holder. Scroll on down to win your own!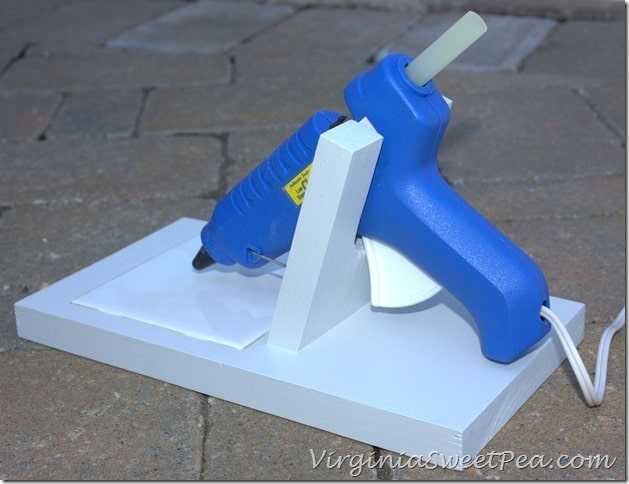 Sharing With:
Metamorphosis Monday at Between Naps on the Porch
The Pinterest Challenge at Decor and the Dog
Tutorials and Tidbits at Stone Gable