Helpful Hint :: A Handy Light for a Key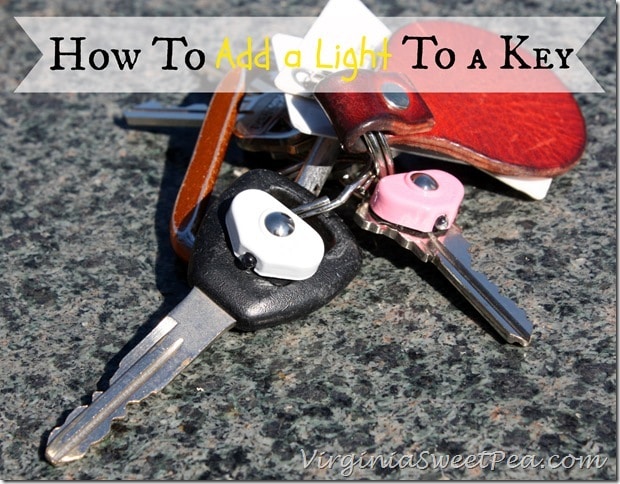 Most days, I leave home in the dark and by the time I'm home in the evening, it is dark again. There's no switch to turn our porch light off once the door is locked, which means most mornings I can be found fumbling in the dark to locate the correct key and then to insert the key into the lock. The same thing happens when I get home, I can't find the correct key and it's hard to see where to insert it to unlock the door.
My car is old, the remote died long ago, so the next struggle is to unlock the driver's side door in the dark. (It would be nice to open the trunk first to deposit the many bags that I need for the day, but alarm goes off when the key is inserted into the trunk. An old car is a joy!)
On a recent trip to Lowe's I spotted tiny stick on lights that I knew would be the perfect solution to locking and unlocking both my car and my door in the dark. At just $2.88 each, Frog Leggs stick to most any surface and illuminate a small area when a button is pressed.
(This is not a sponsored post. I'm sharing because I really like this product.)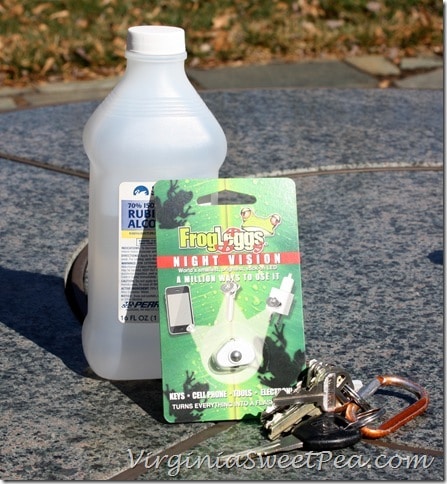 Applying the light is simple: clean the key with alcohol, let it dry, remove the backing from the light, press it firmly in place, and allow it to set up before using the key.
Now I have a light on both my car and house key. Problem solved!