Easy Gift Idea :: Mod Podge Photo Transfer Decorative Picture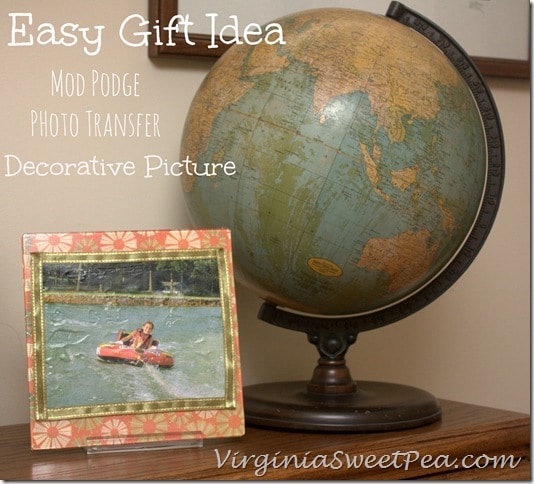 Testing craft projects is so much fun! Did you see the pillow I crafted using Mod Podge Photo Transfer Medium? I used another favorite picture from last summer to make a decoration for Mr. SP's desk. If you watched my craft haul video, you have already seen the products that I used to make this fun project.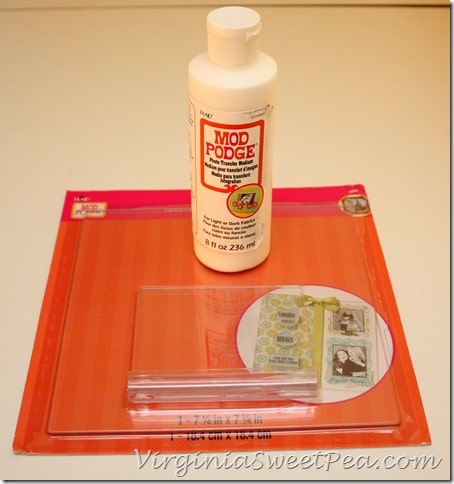 As shown in my pillow project post, apply 1/16" of Mod Podge Photo Transfer Medium to a photograph printed on copy paper with a toner printer. (Note that more Mod Podge is needed in the photo below.)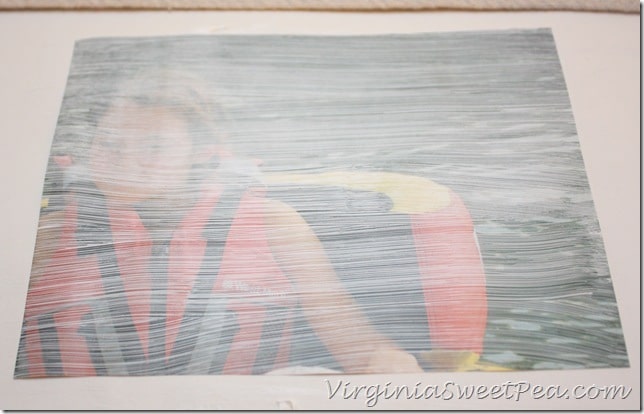 After drying for 24 hours, moisten the paper with a sponge, wait two minutes, then carefully scrape away the paper with the sponge and your finger. Be sure not to rub too hard!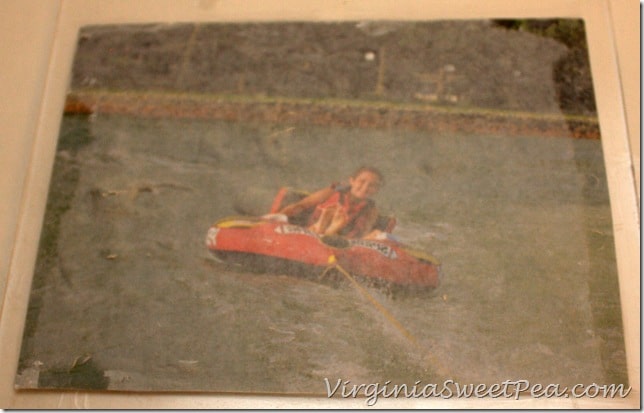 Trace the frame onto scrapbook paper, cut out, and apply with regular Mod Podge.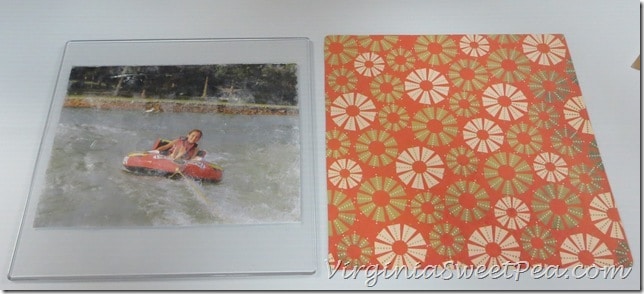 Apply gloss Mod Podge to the picture to make it shine.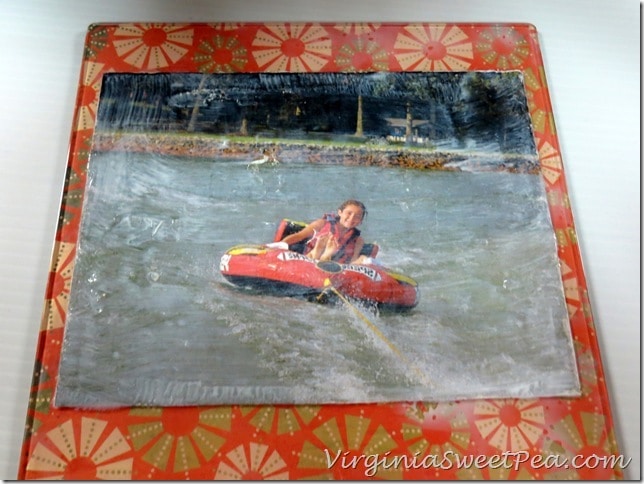 I applied too much Mod Podge Photo Transfer Medium in a few spots which caused bubbling. Be sure to apply an even coat.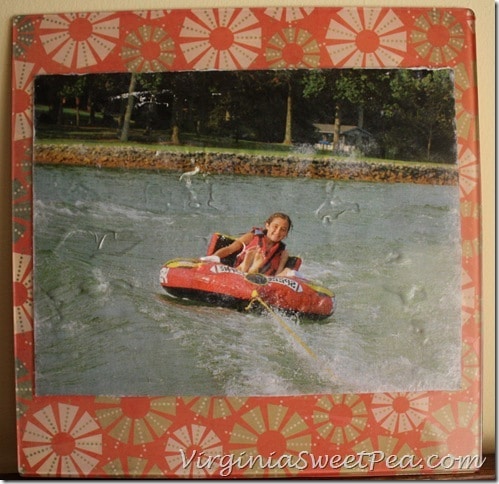 Glue coordinating ribbon to the photo edges.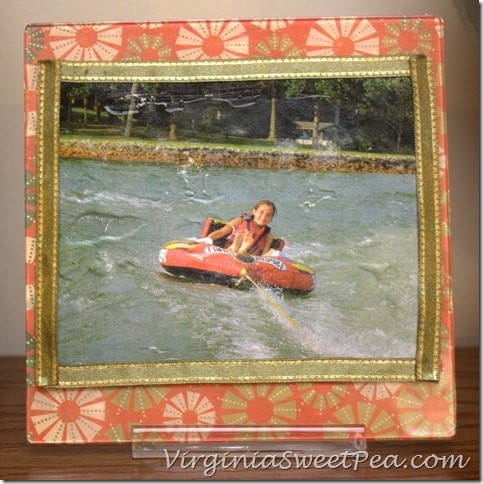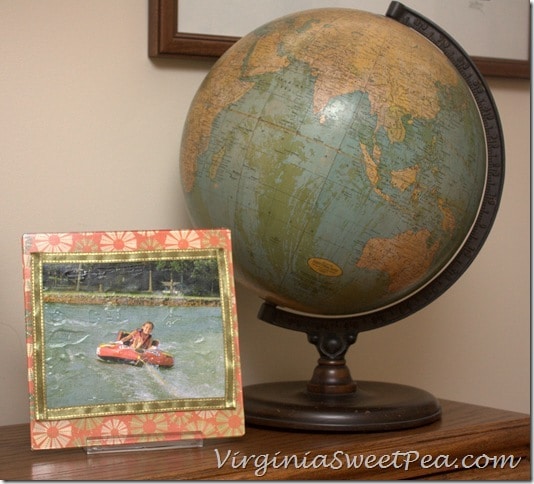 Mr. SP plans to take this picture of our niece to work after he enjoys it on his desk at home for a few weeks.