Easy to Make Spring Wreath
When I decorated our mantel for spring, an easy to make spring wreath was my first project.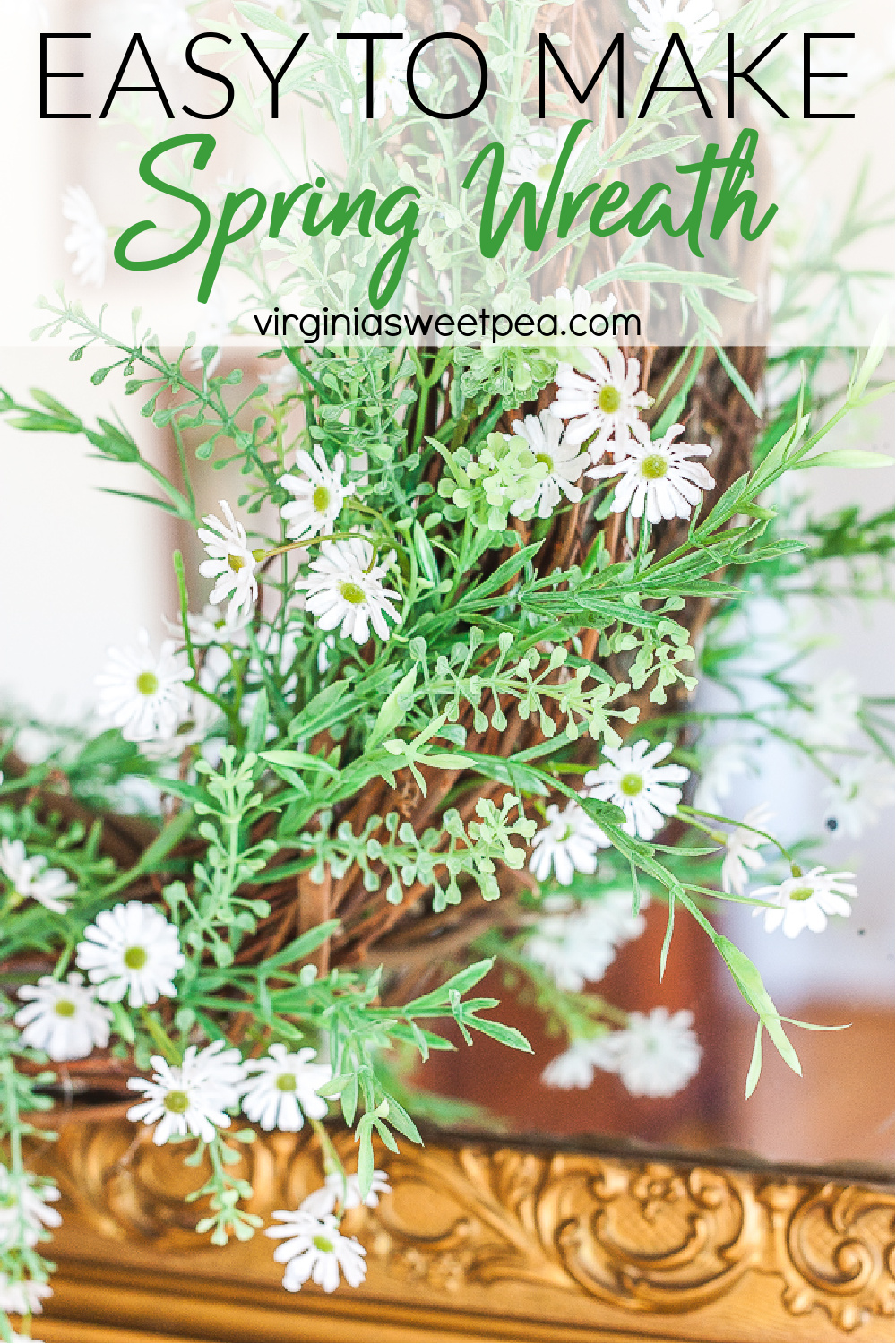 I'm sharing my easy-to-make spring wreath for this month's Thrifty Style Team project hosted by Julie of Redhead Can Decorate.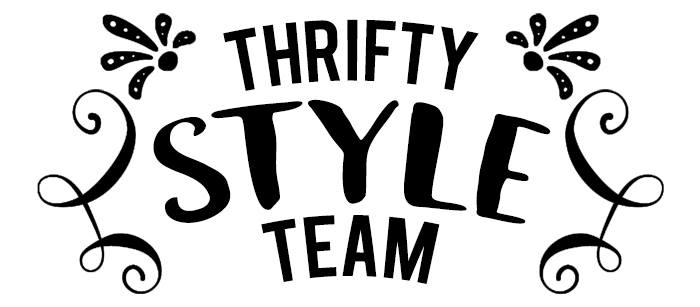 Don't miss all of the spring projects shared this month! You'll find links to visit each project at the end of this post.
Easy to Make Spring Wreath
I love how the wreath that I made looks on my decorated for spring mantel.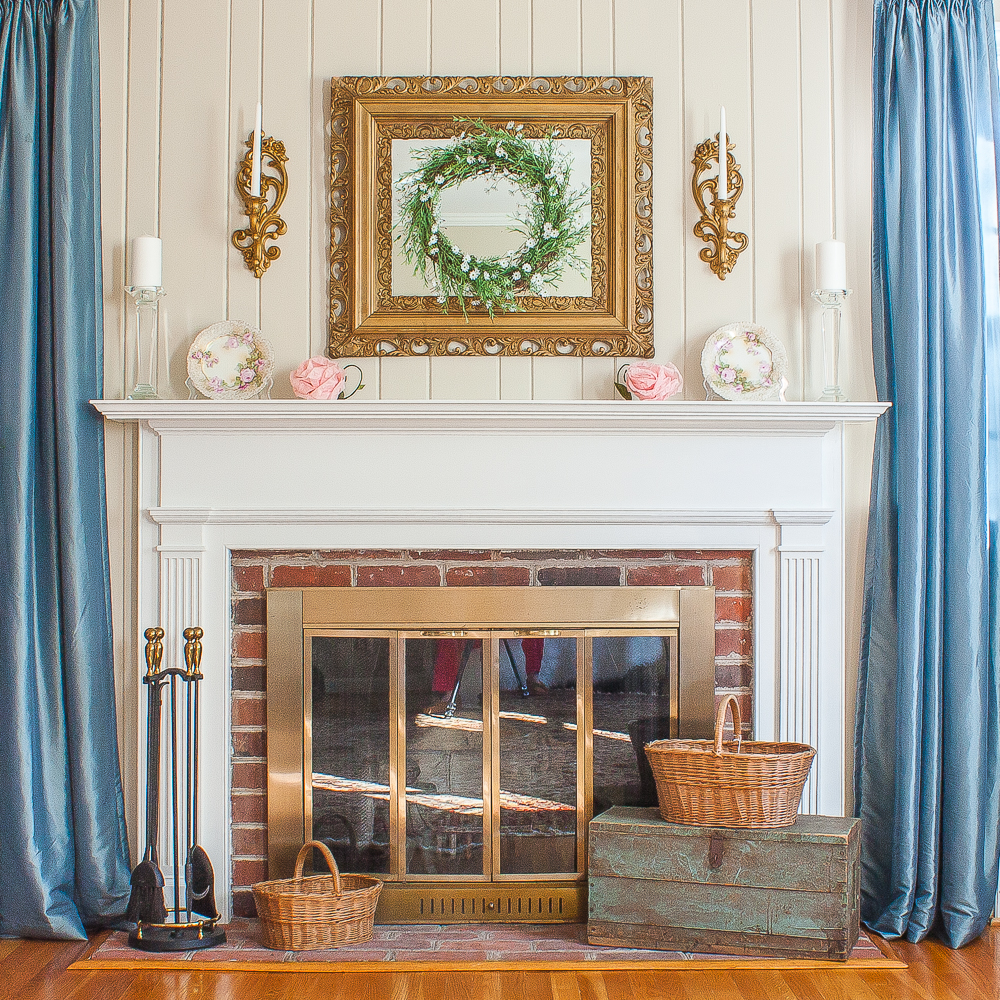 The green and white wreath looks so pretty hanging on my antique mirror from the Shenandoah Valley of Virginia.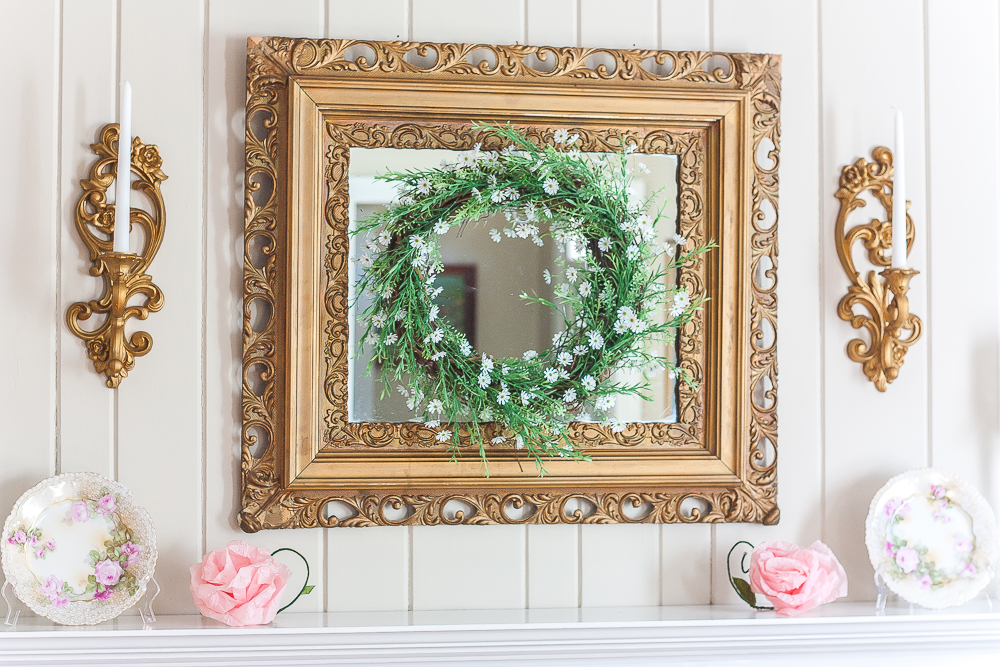 To make the wreath, I used a grapevine wreath and faux florals from Michaels.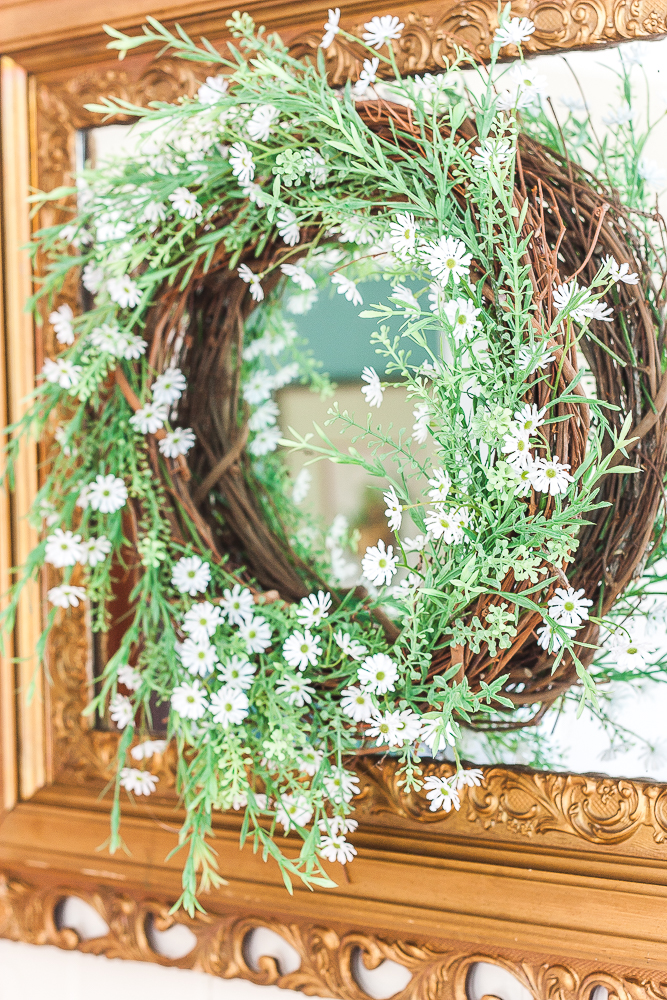 Faux florals have come a long way in recent years. The greenery and flowers almost look real.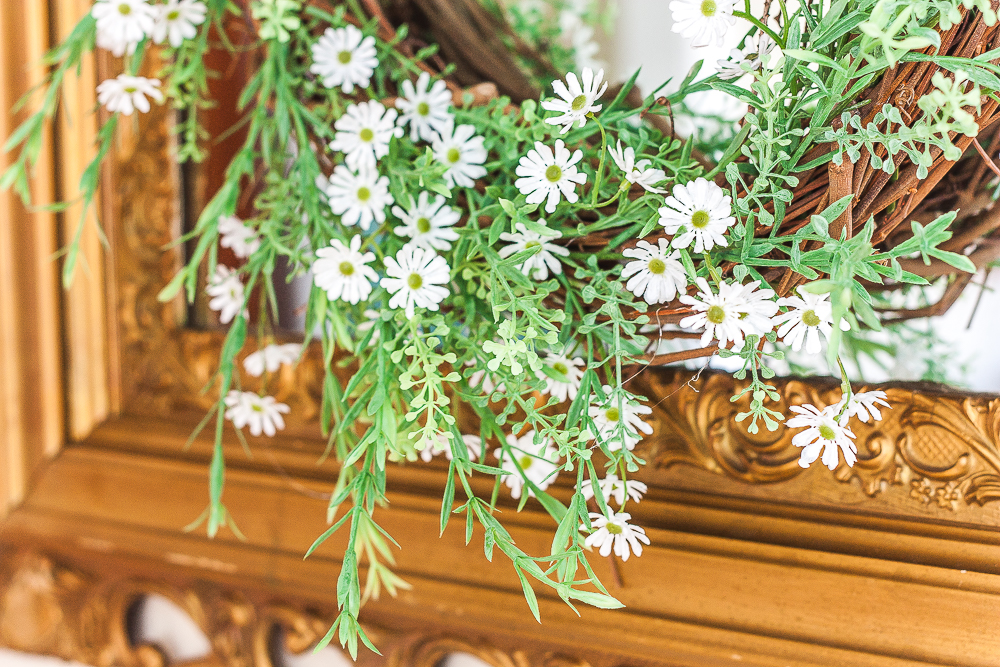 This wreath isn't just for spring, I can use it for decor through the summer.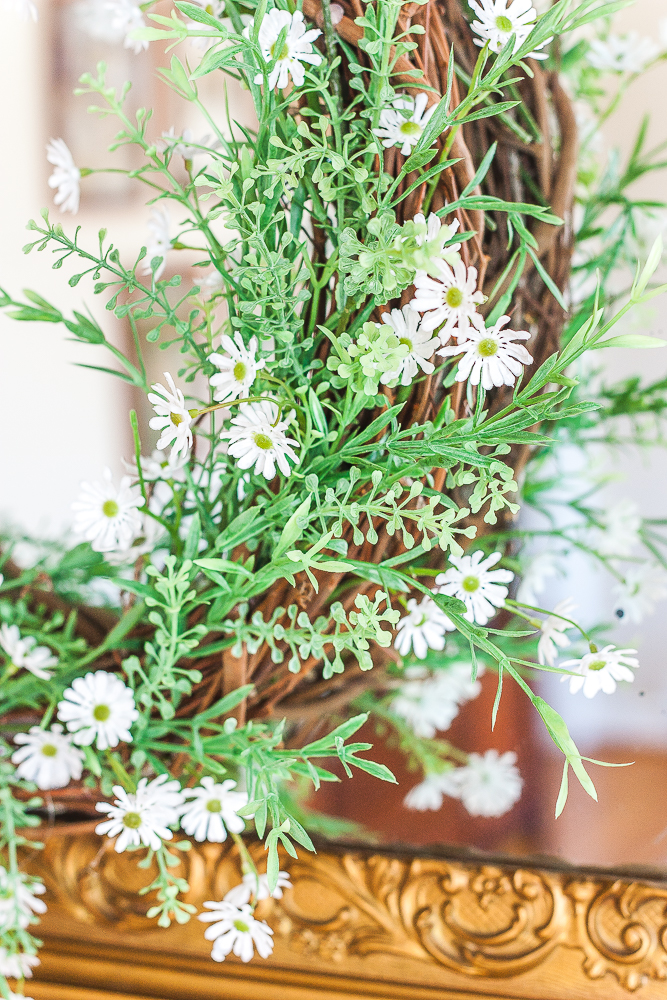 This wreath was so easy to make, let's see how I made it!
How to Make the Wreath
These are the materials that I used to make the wreath:
Grapevine wreath
Daisy florals with greenery
Wire cutters
Hot glue gun
Floral wire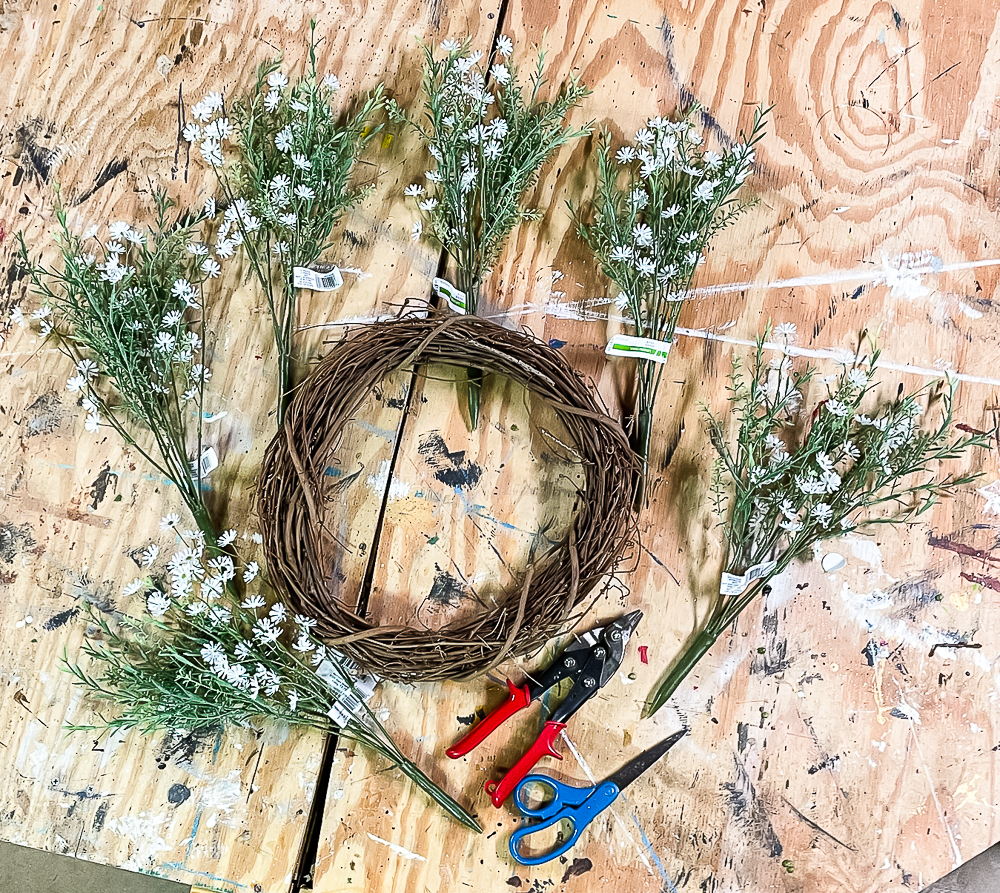 I used a 14″ grapevine wreath because its size was what I needed to make a wreath to hang on my mirror. If you plan to hang your wreath on a door, definitely buy a larger wreath.
When I was in Michaels trying to estimate how many floral bouquets I needed, my estimate was five and I was correct. I purchased six because I would rather have too many florals instead of not enough.
Step One – Separate the Flowers from the Greenery
Instead of true wire cutters, I always use these tin snips to cut floral wire. The tin snips are super strong and I can cut through thick floral wire easily.
I cut the bouquet apart, putting the flowers in one area on my workbench and the greenery in another area. I left two bouquets intact in case four would be enough.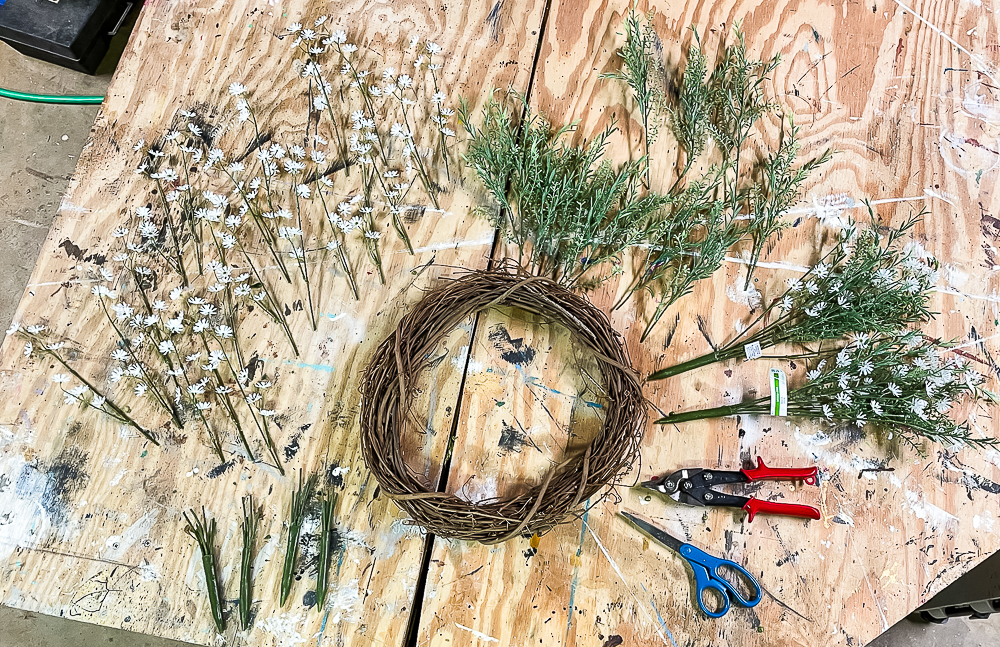 Step Two – Add Greenery to the Wreath
The next step was to add greenery to the wreath. I assumed that I would need to use hot glue, but I only needed it for a few spots as I added the greenery. My glue gun holder is a DIY project, check out how to make it here.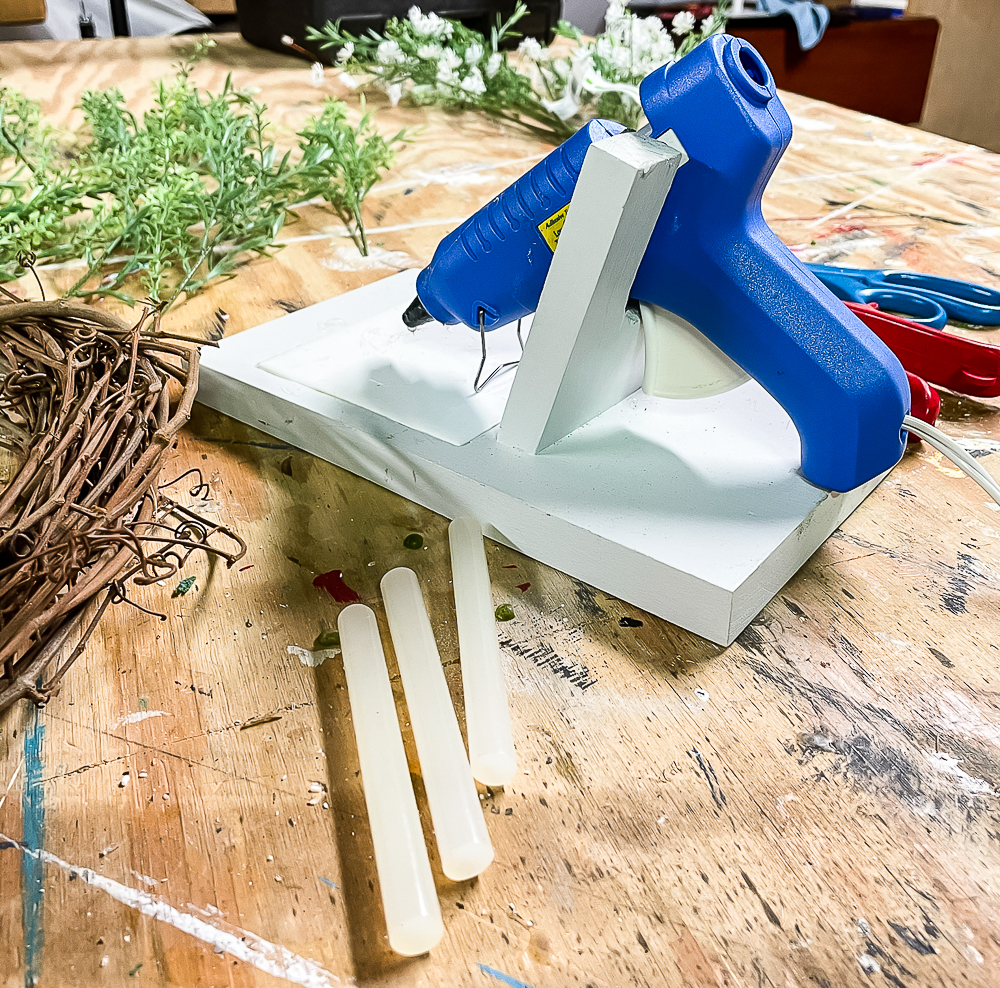 When positioning the first greenery stem, I realized that by tucking it into the grapevine, it was secure and it didn't need hot glue.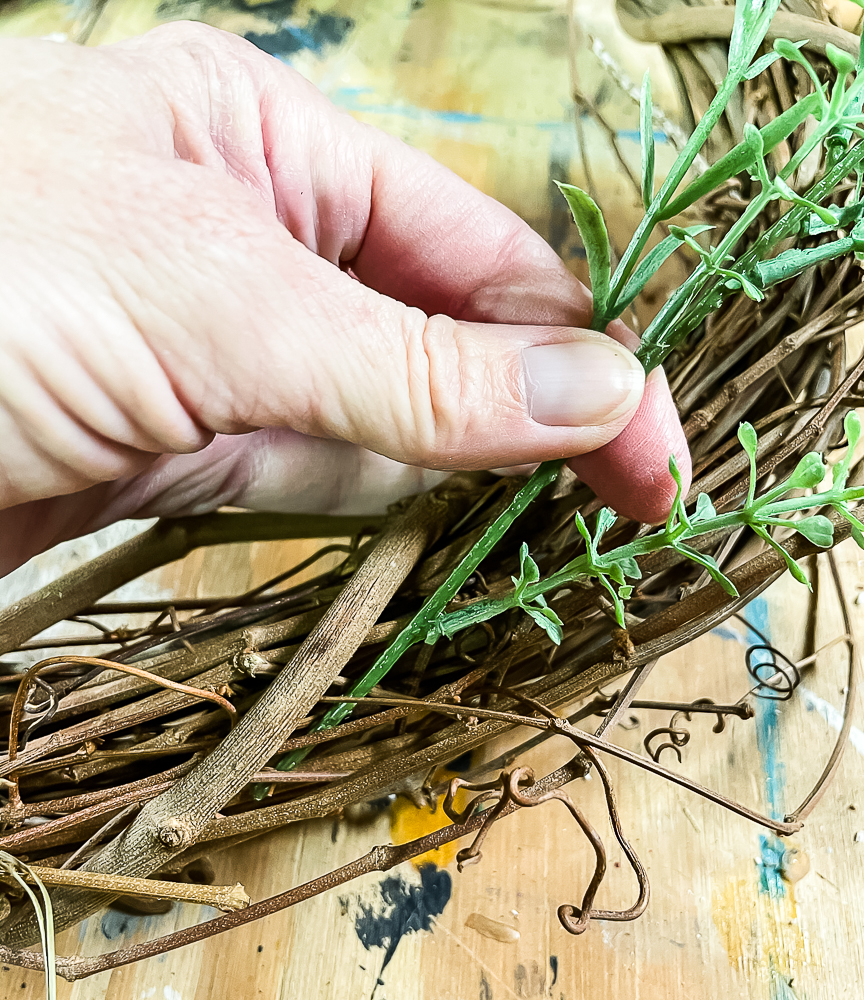 Then I added the second stem and discovered that a dab of hot glue was needed to get it to stay in the exact position that I wanted.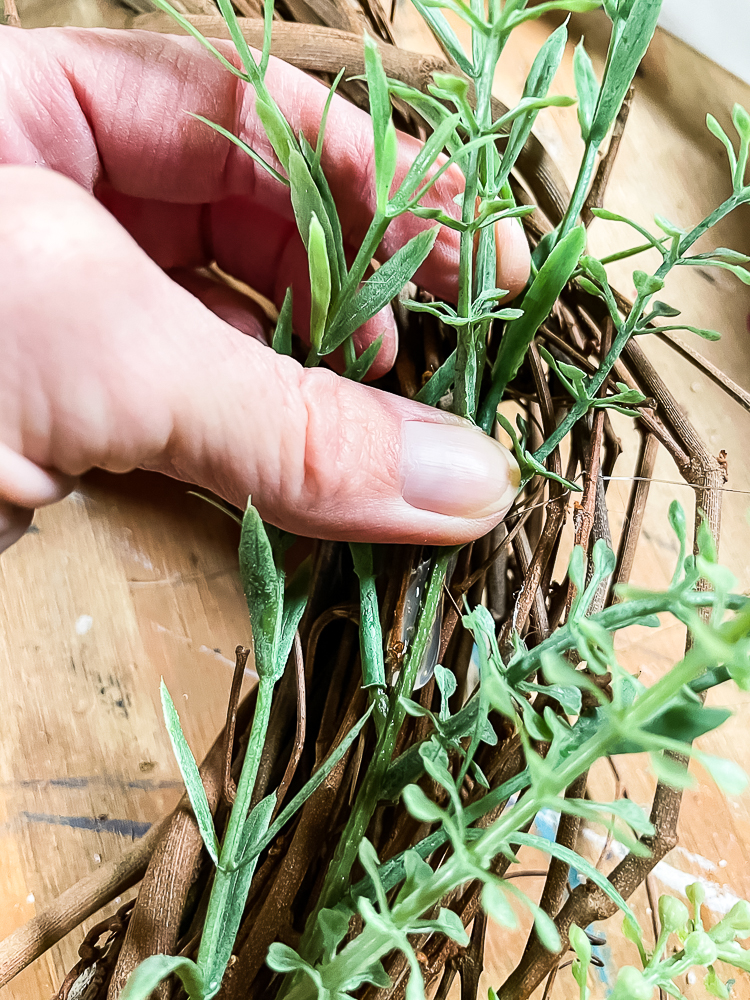 The wreath looked like this with two stems added.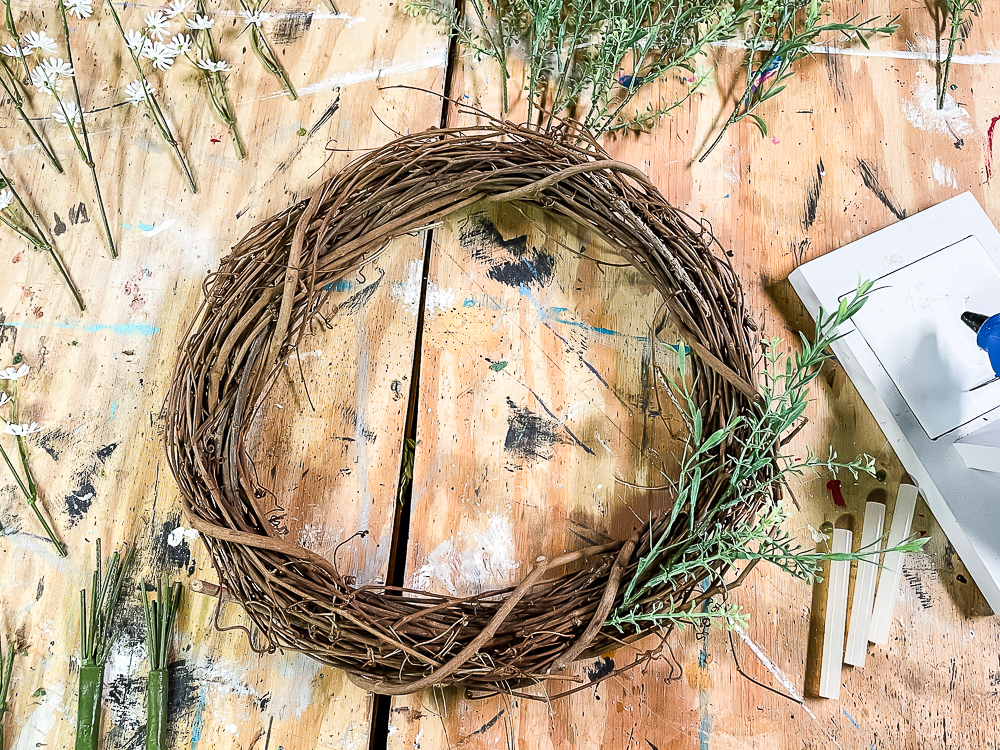 I continued to add greenery, using hot glue where necessary, and I used floral wire in one spot where the hot glue wouldn't hold the greenery exactly where I wanted it.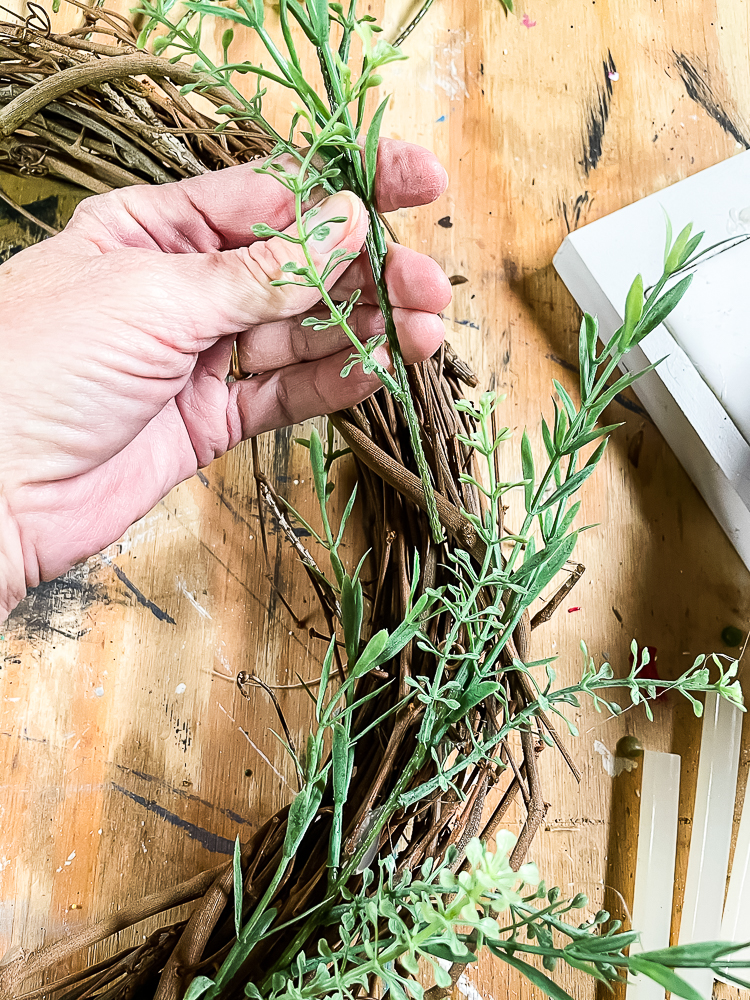 Soon the wreath was covered in greenery.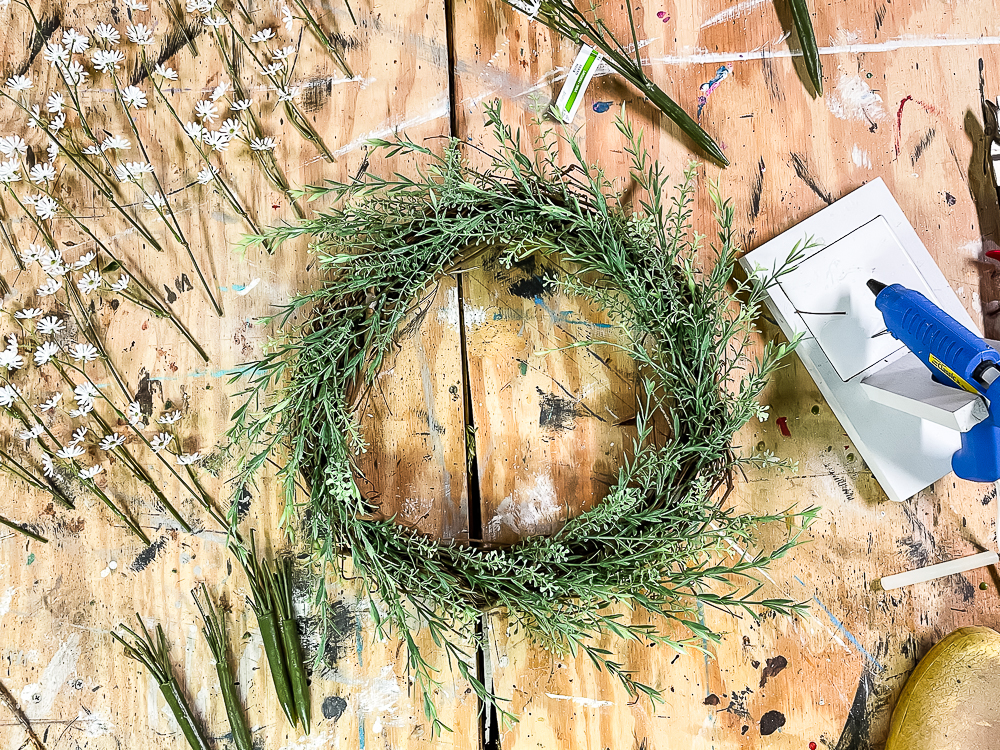 Step Four – Add Flowers
The next step was to add flowers to the greenery. I started by pulling off the short section of daisy. Then I used my tin snips to cut the remaining daisy stem to a shorter length.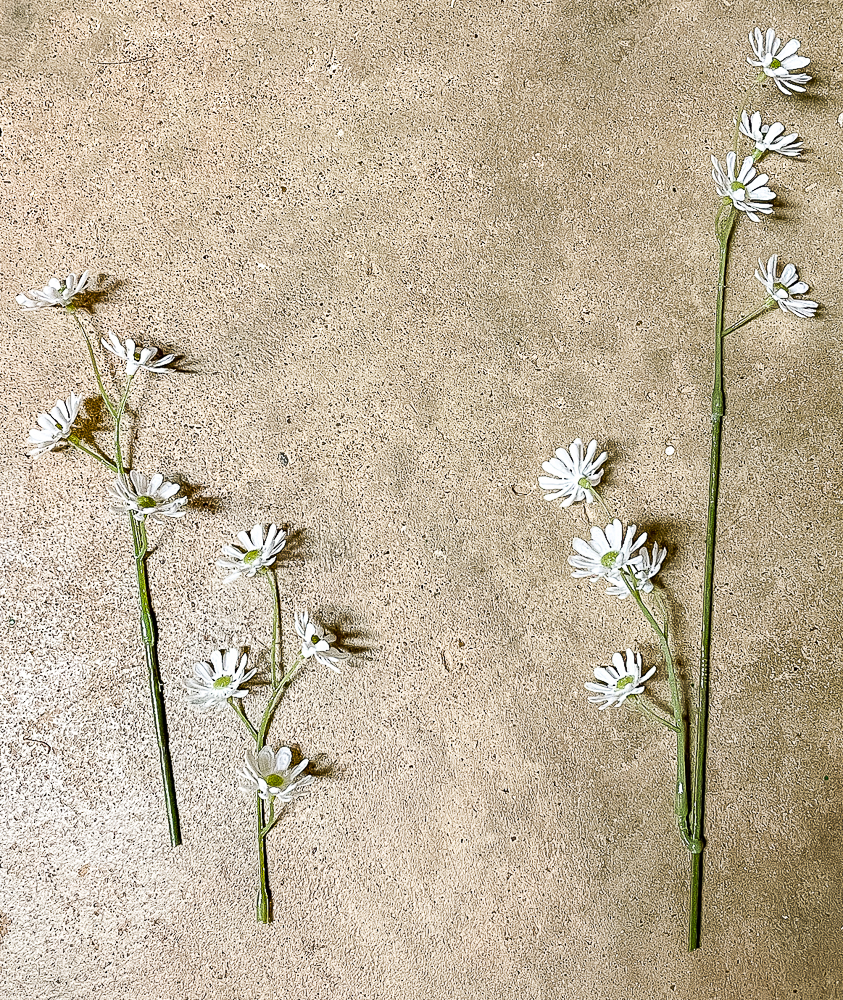 I started by evenly spacing out daisies on the wreath. The wire ends were easy to tuck into the grapevine. I needed no hot glue for this step.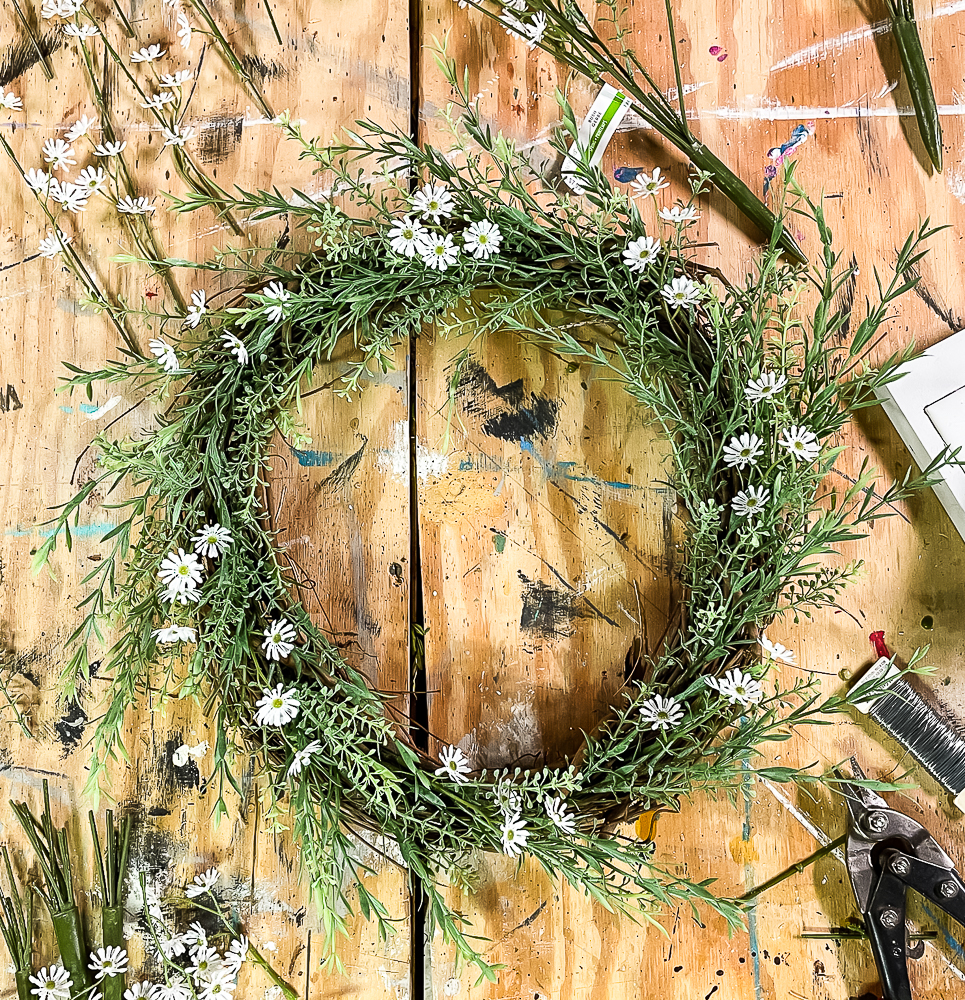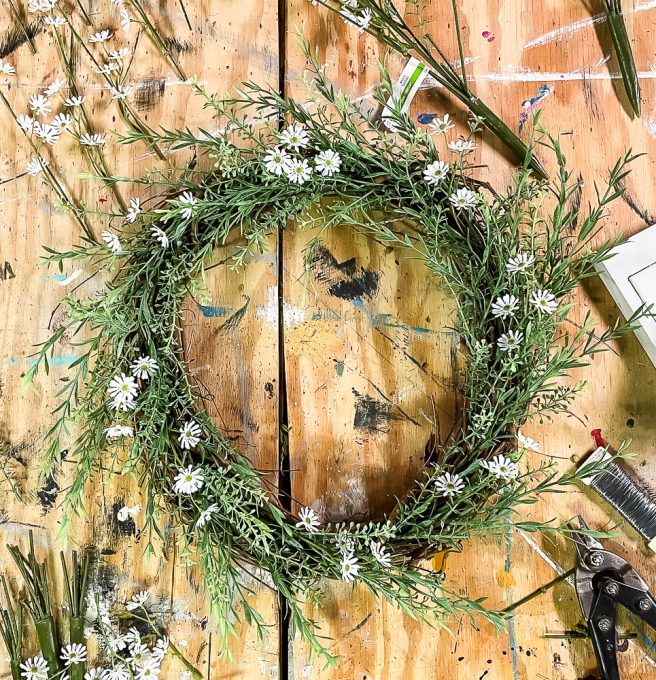 Next, I added daisies to the outside of the wreath.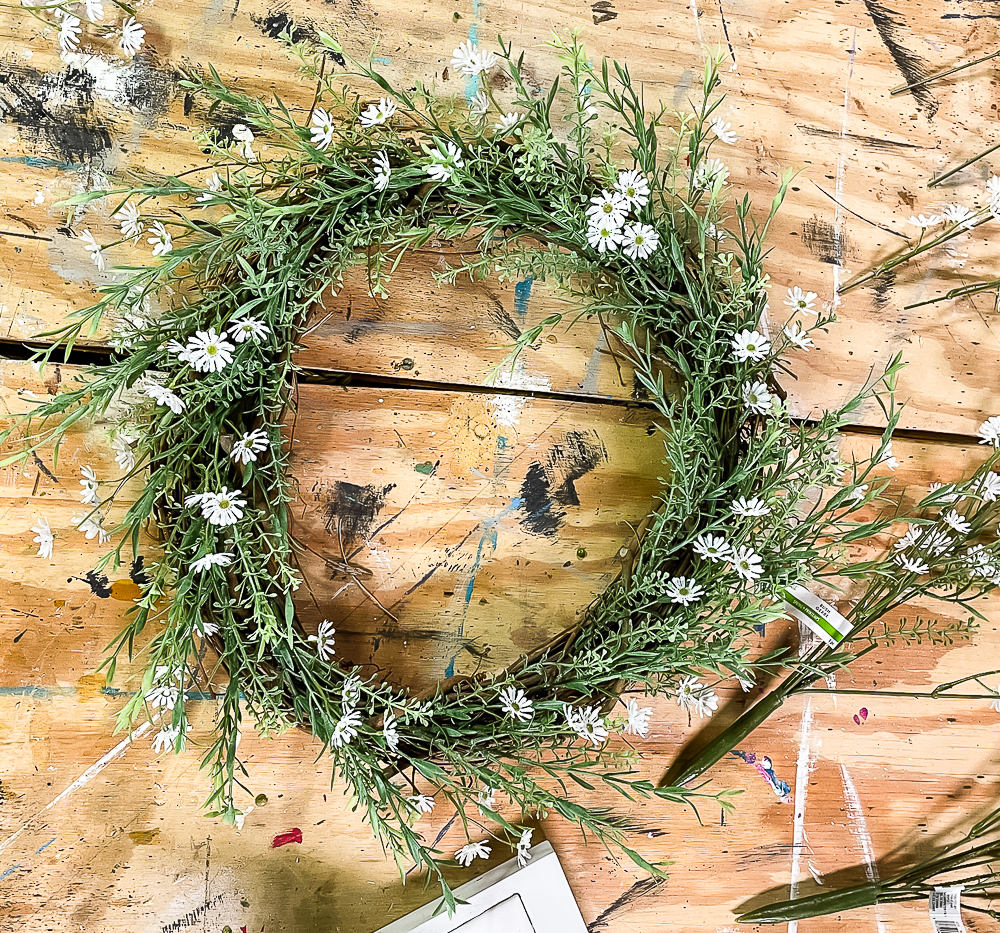 I then added daisies to the inside of the wreath. I got so involved with my work that I forgot to take a picture of this step.
Finally, I tucked daisies into any spots that looked bare.
If I was hanging this on a door, the final step (or it could have been the first step) would be make a hanger with floral wire. I didn't need a hanger because the wreath is hanging on my mirror using a suction cup with a hook.
I love how this looks hanging on my gold mirror.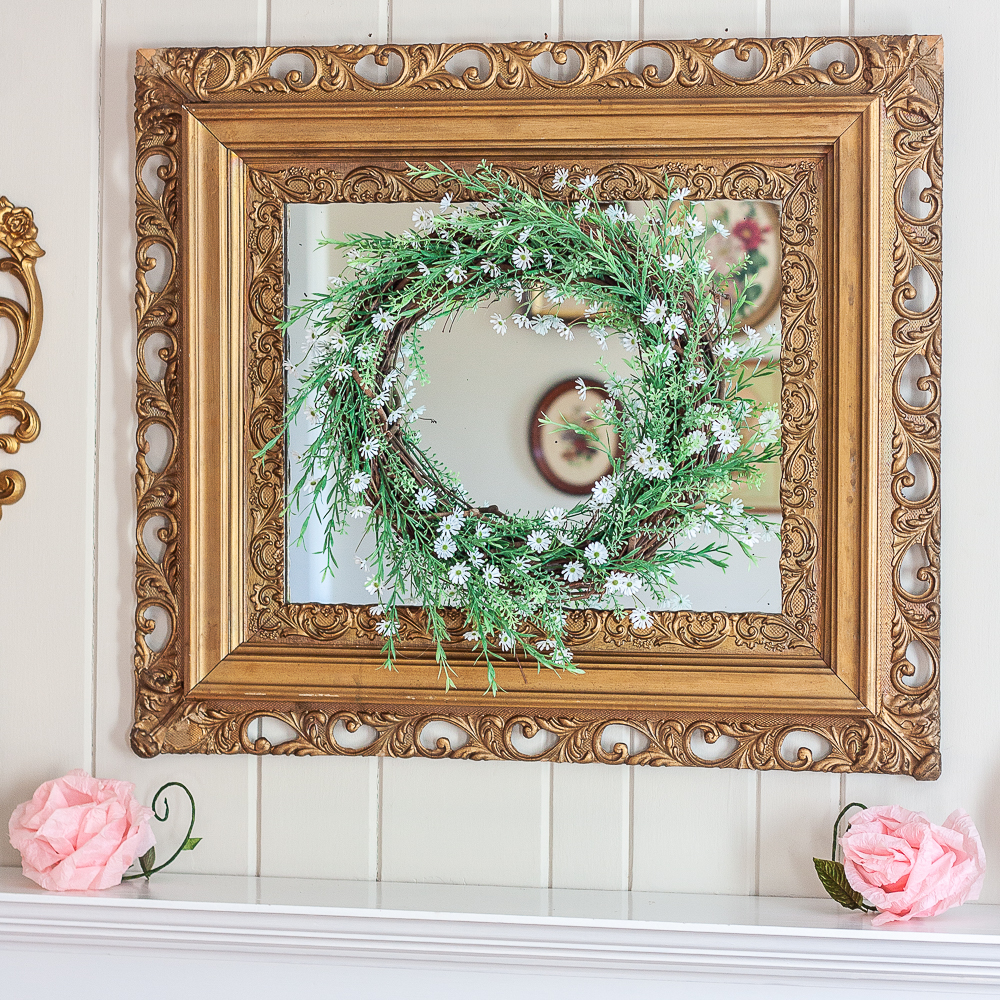 Now it's time to enjoy the spring projects that my Thrifty Style Team friends are sharing. Click on the links below to enjoy all of the ideas shared.