Stained glass cookies are a great cookie to make for Christmas.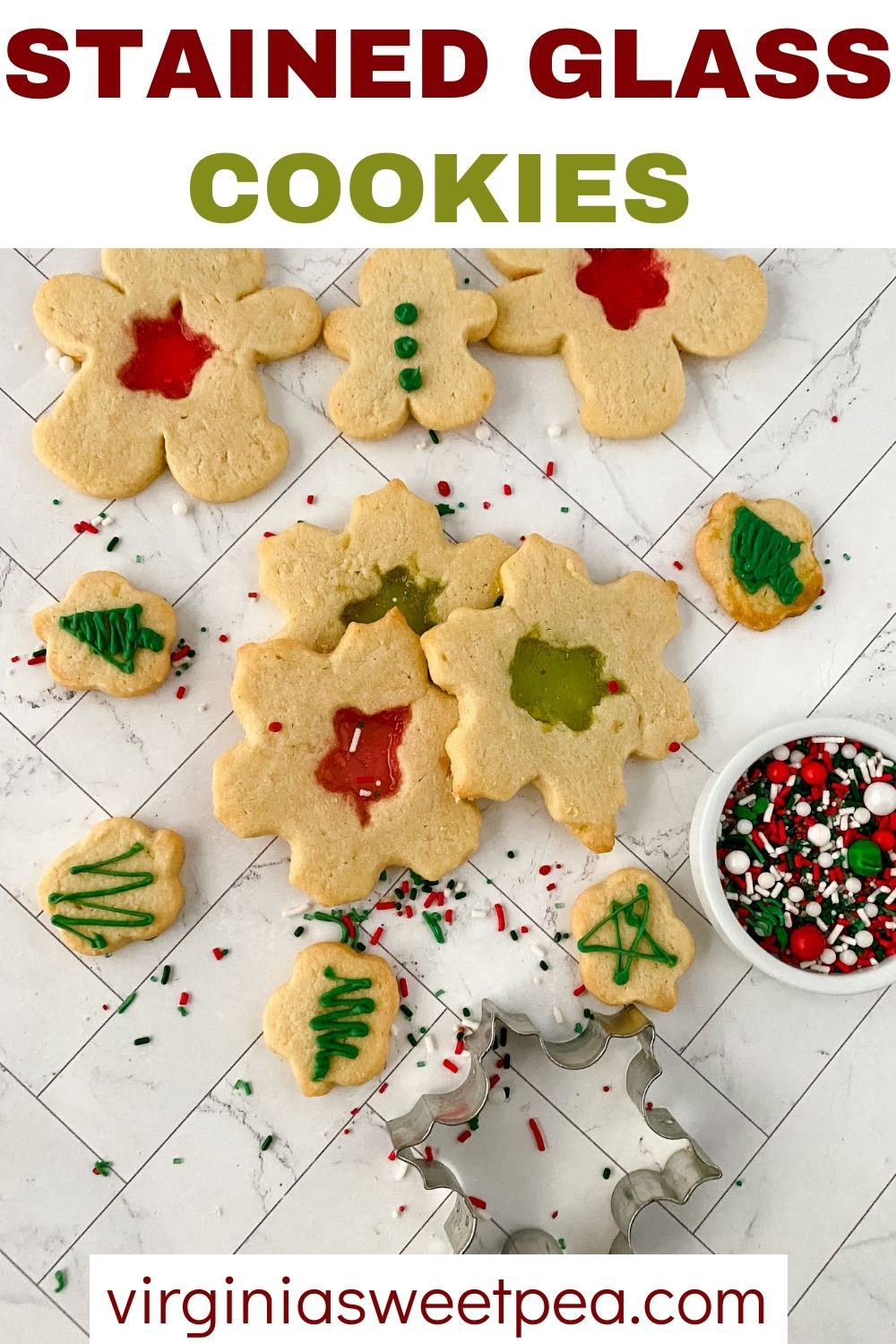 Stained Glass Cookies
Make these cookies for other holidays using different cookie cutters and candy colors.
Ingredients
1 cup unsalted butter
1 cup granulated sugar
2 eggs
4 cups AP flour
1/2 tsp salt
1 tsp vanilla extract
1/3 cup hard candies
Instructions
Preheat the oven to 375 degrees.
Place the flour and salt into a large bowl and whisk together.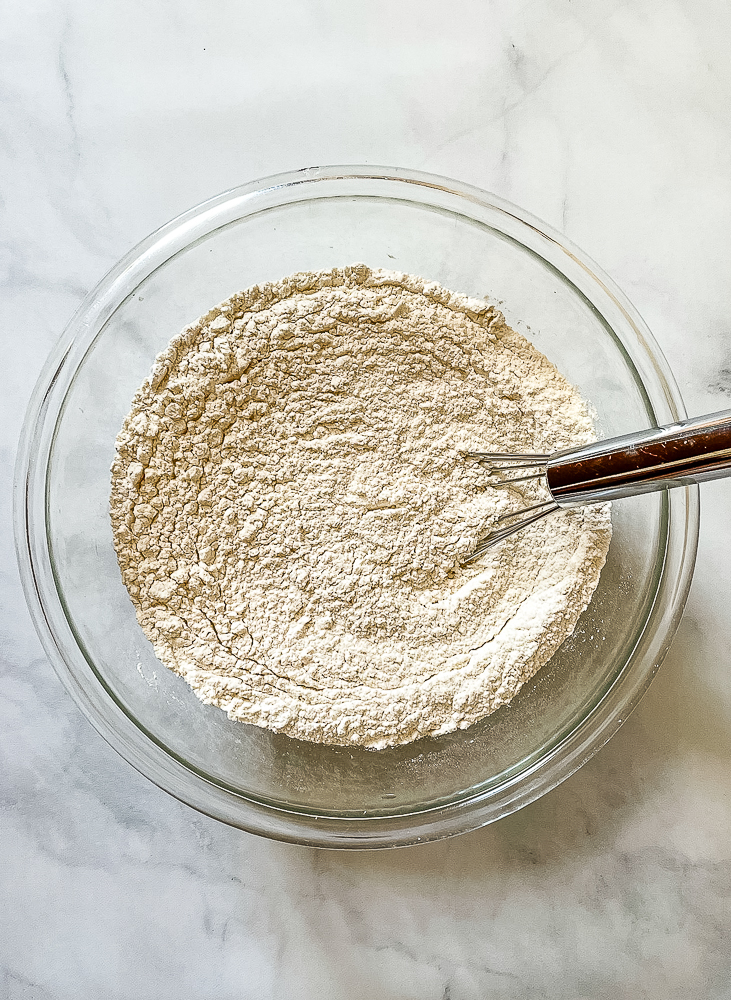 In a stand mixer, cream butter and sugar using a paddle attachment.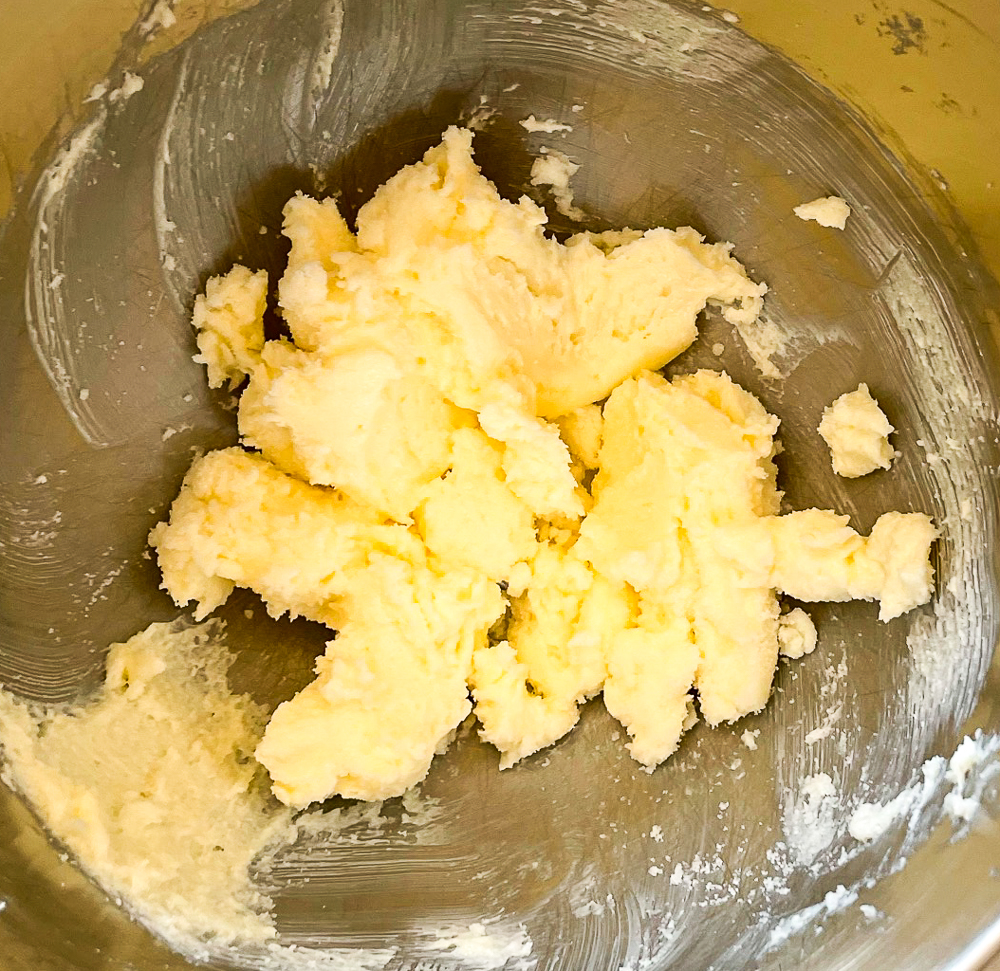 Add eggs one at a time, scraping the bowl after each, then add vanilla.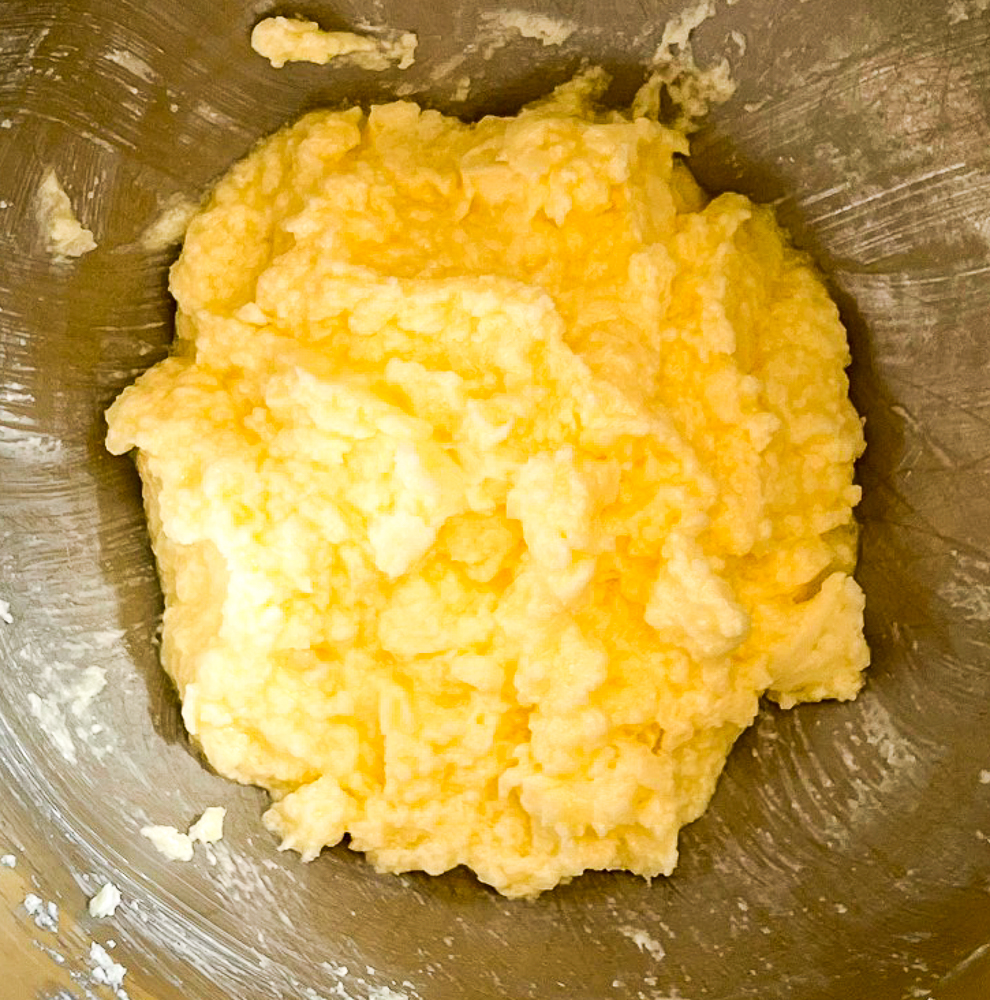 Mix in the dry ingredients.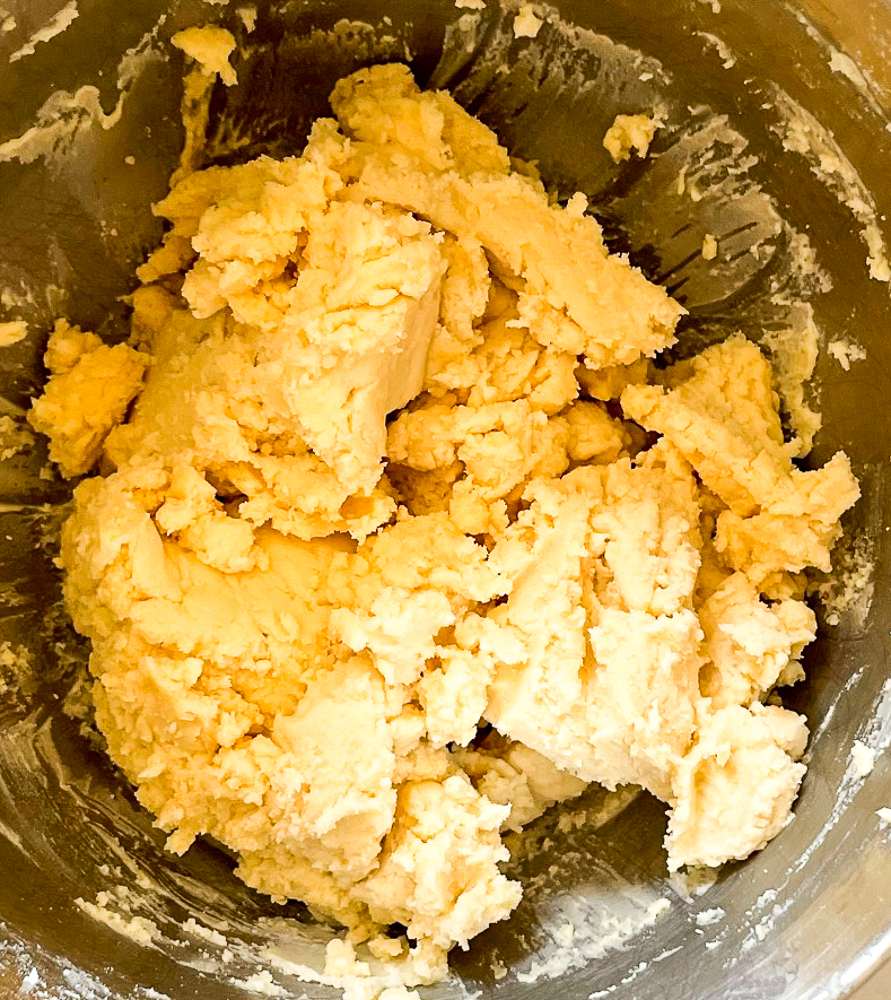 Remove from bowl and separate into two disks. Wrap disks with plastic wrap and freeze for one hour.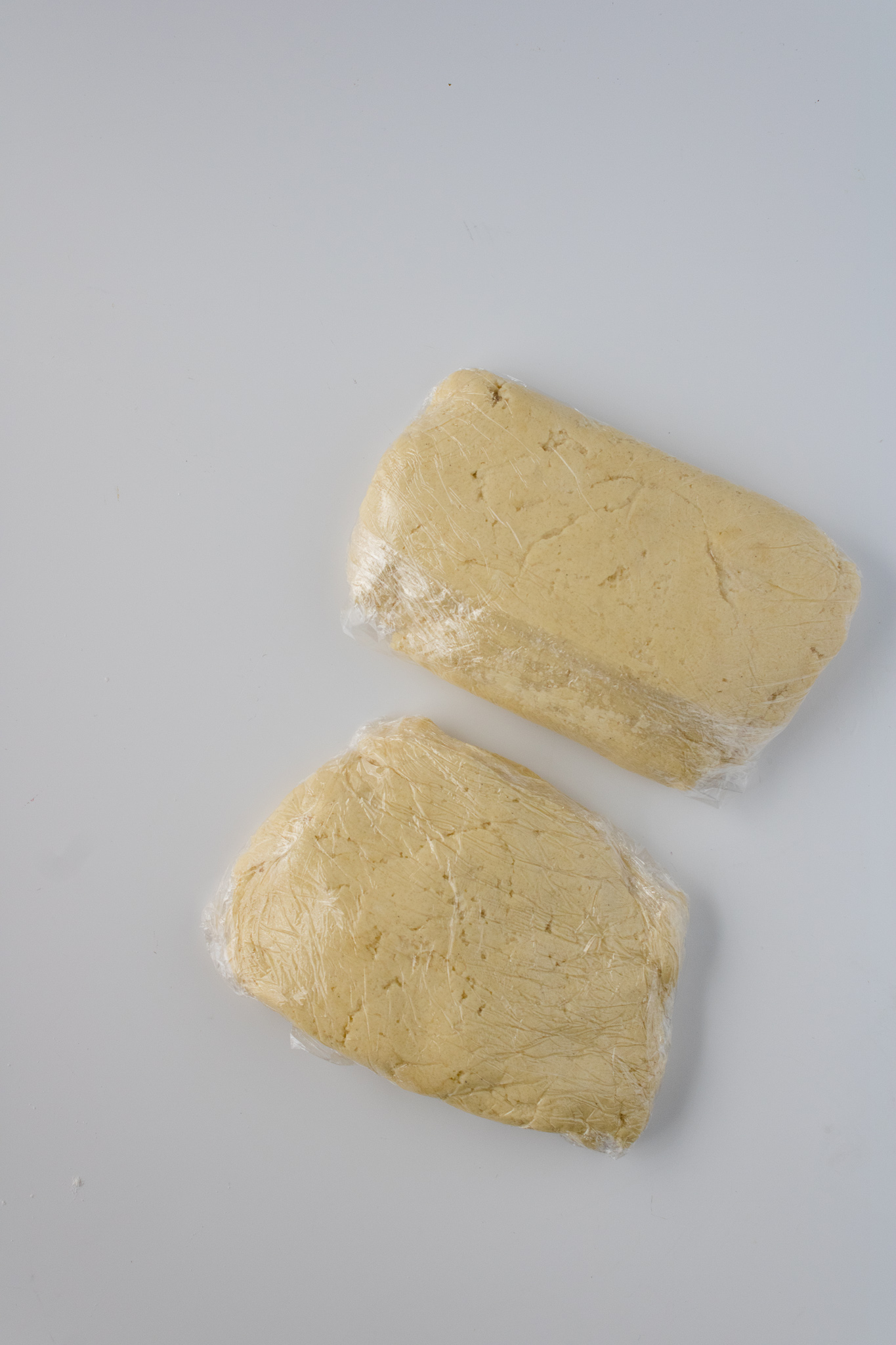 Roll the discs between two sheets of parchment paper to desired thickness. I cut mine 1/4″ thick.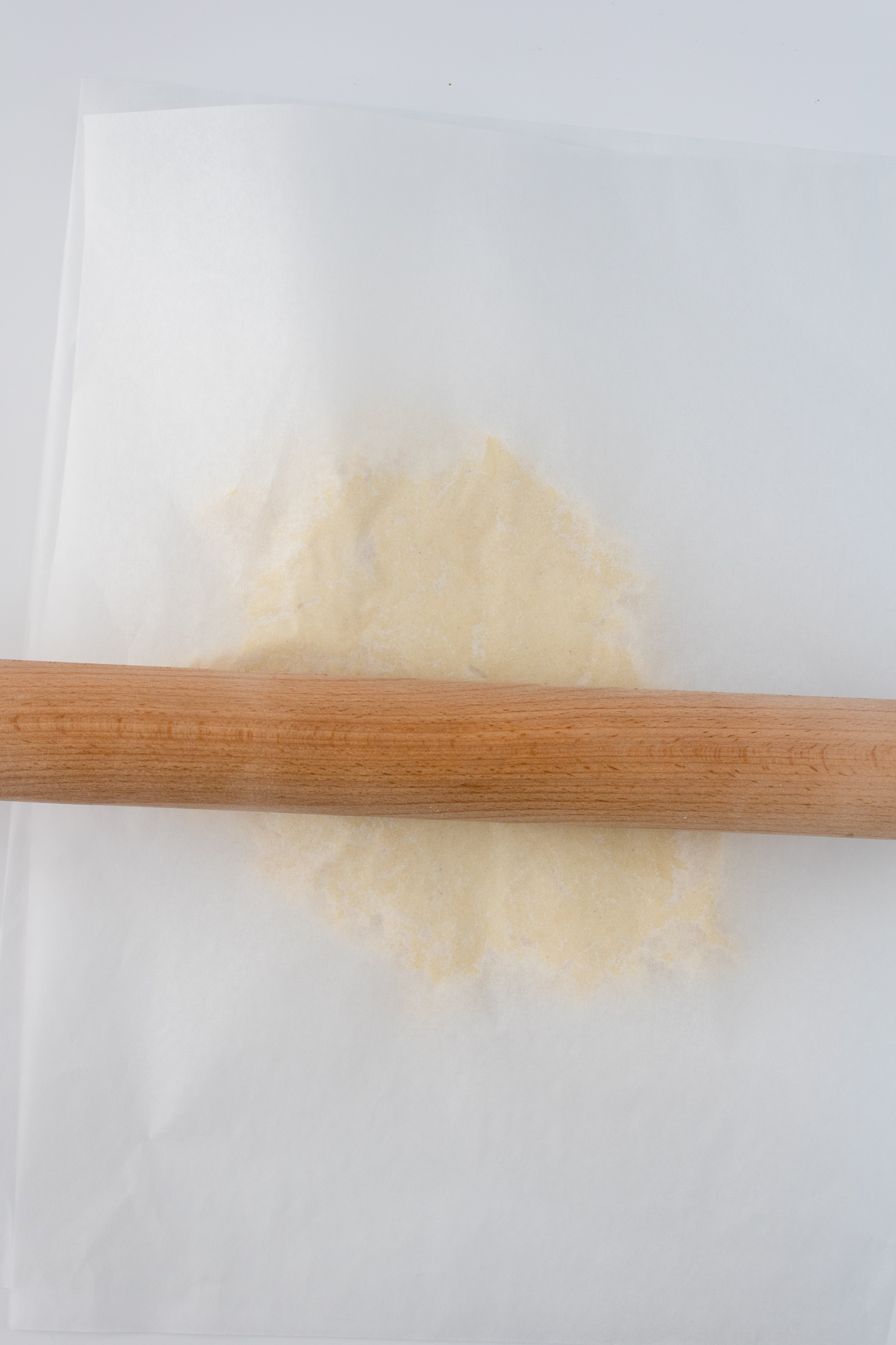 Cut out shapes using a 3.5 inch or larger cookie cutters.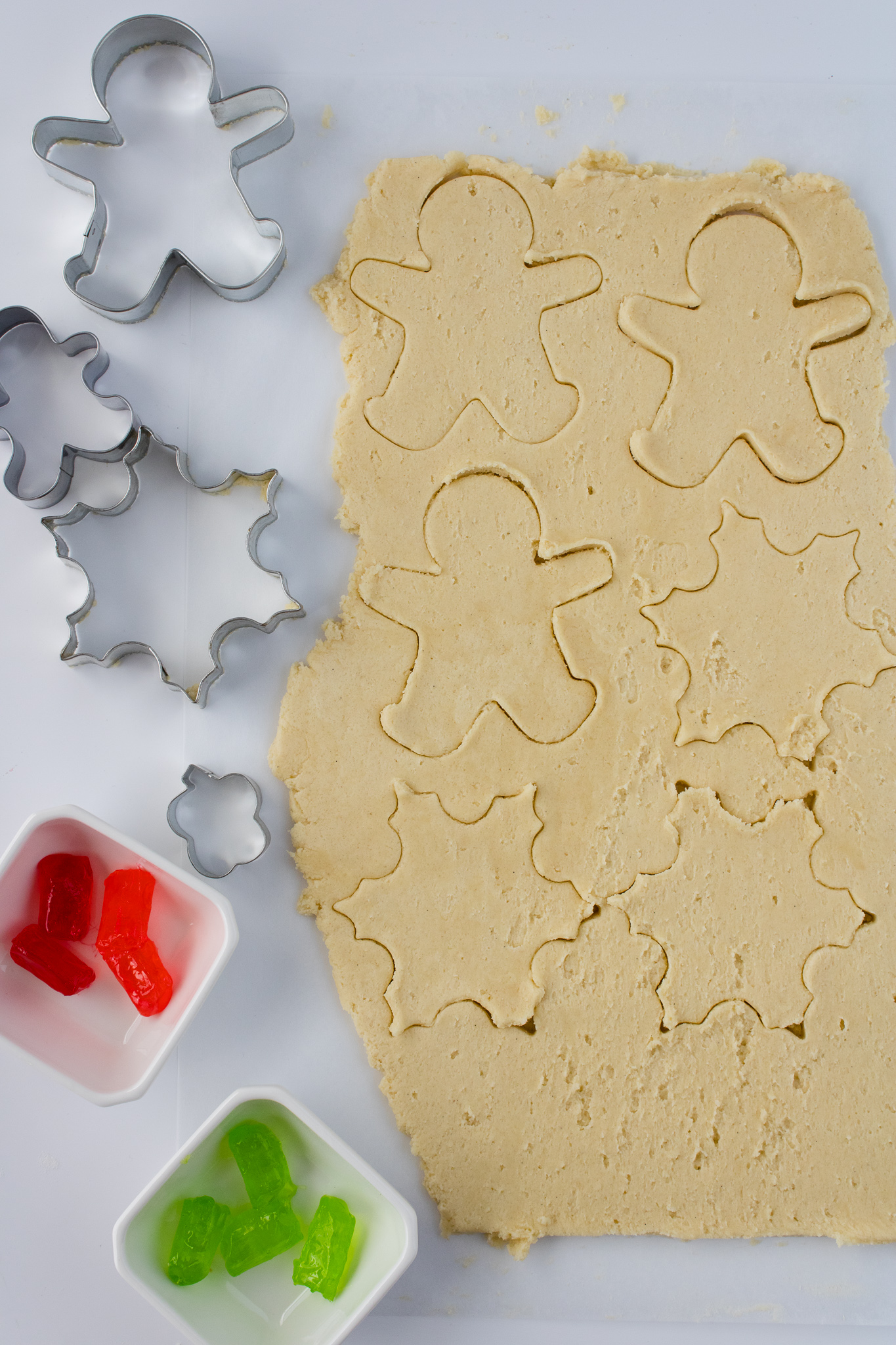 Place cookies on parchment-lined baking sheets and cut out a "window" in each cookie using smaller cookie cutters.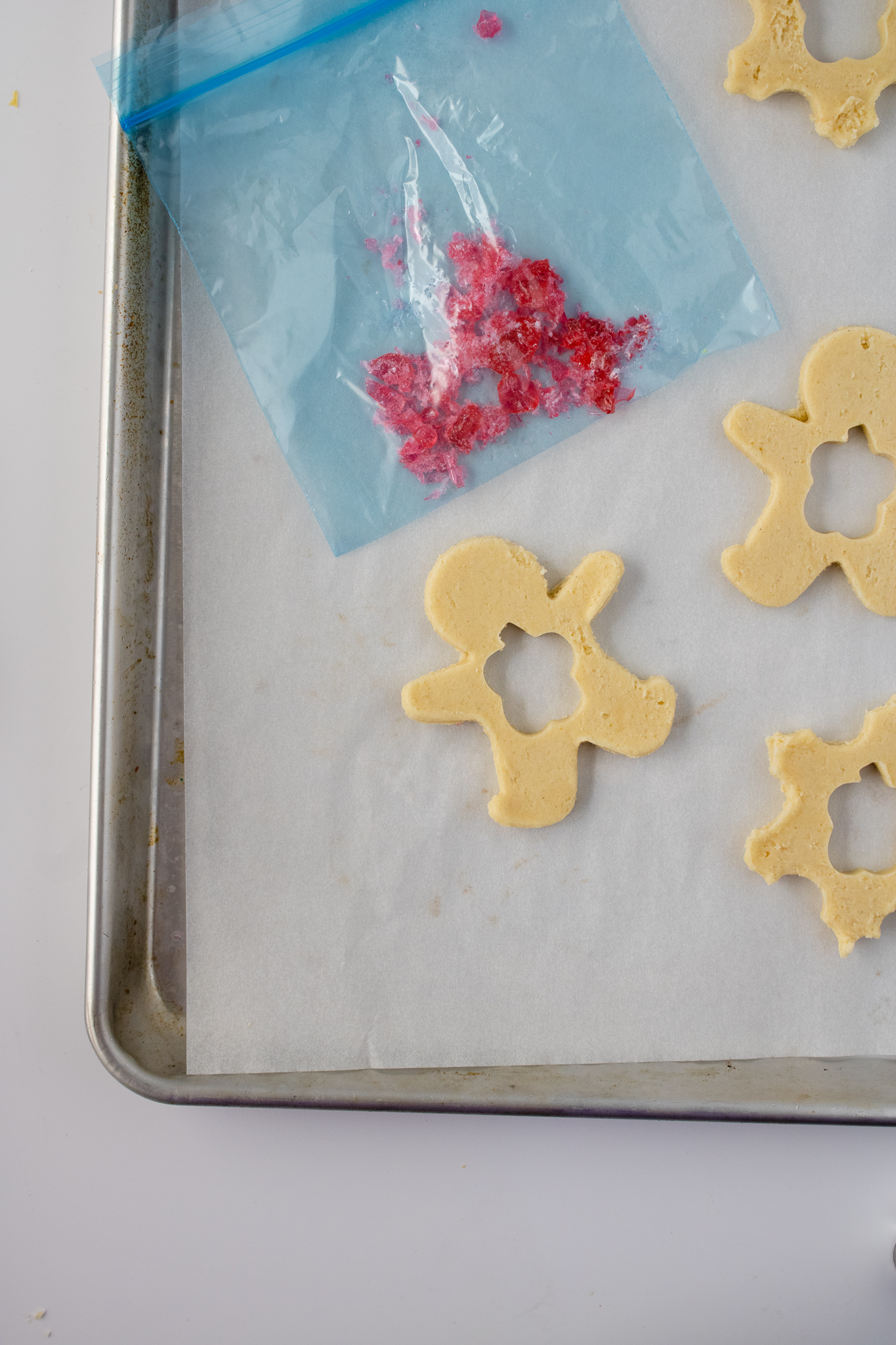 Crush candies in a ziplock bag and sprinkle inside each cookie.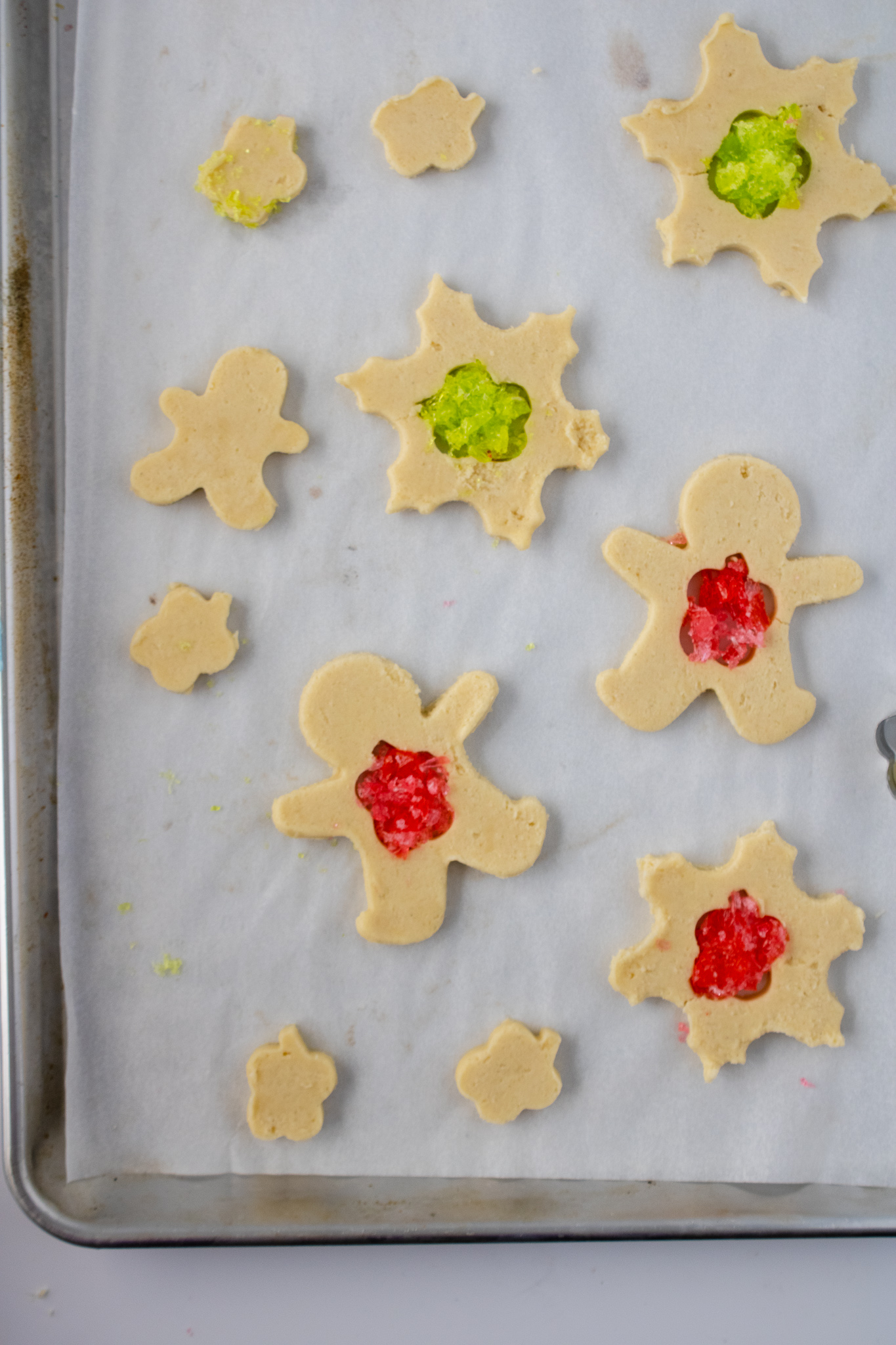 Bake cookies for 10-12 minutes and transfer to a wire rack to cool.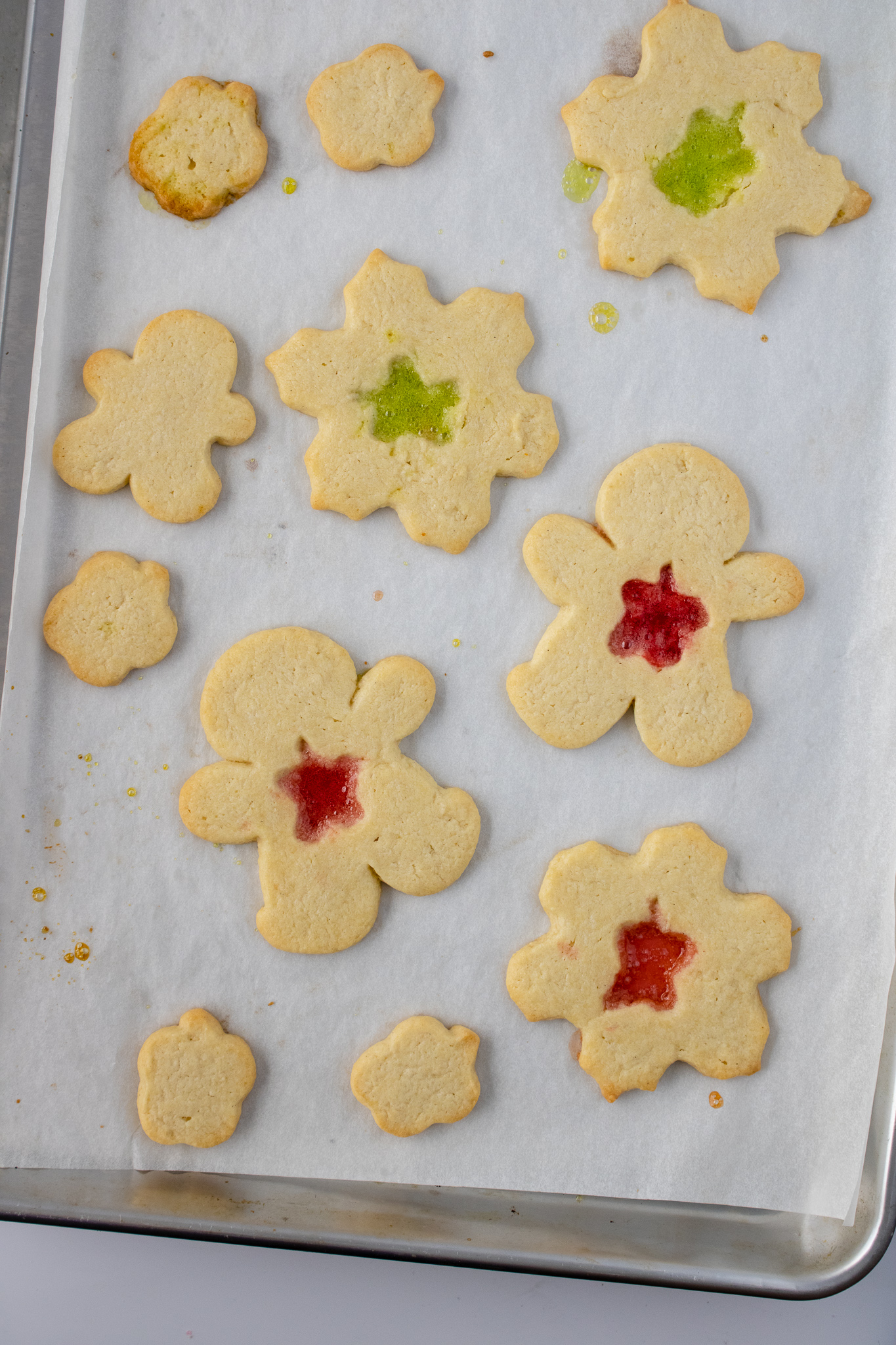 Serve and enjoy!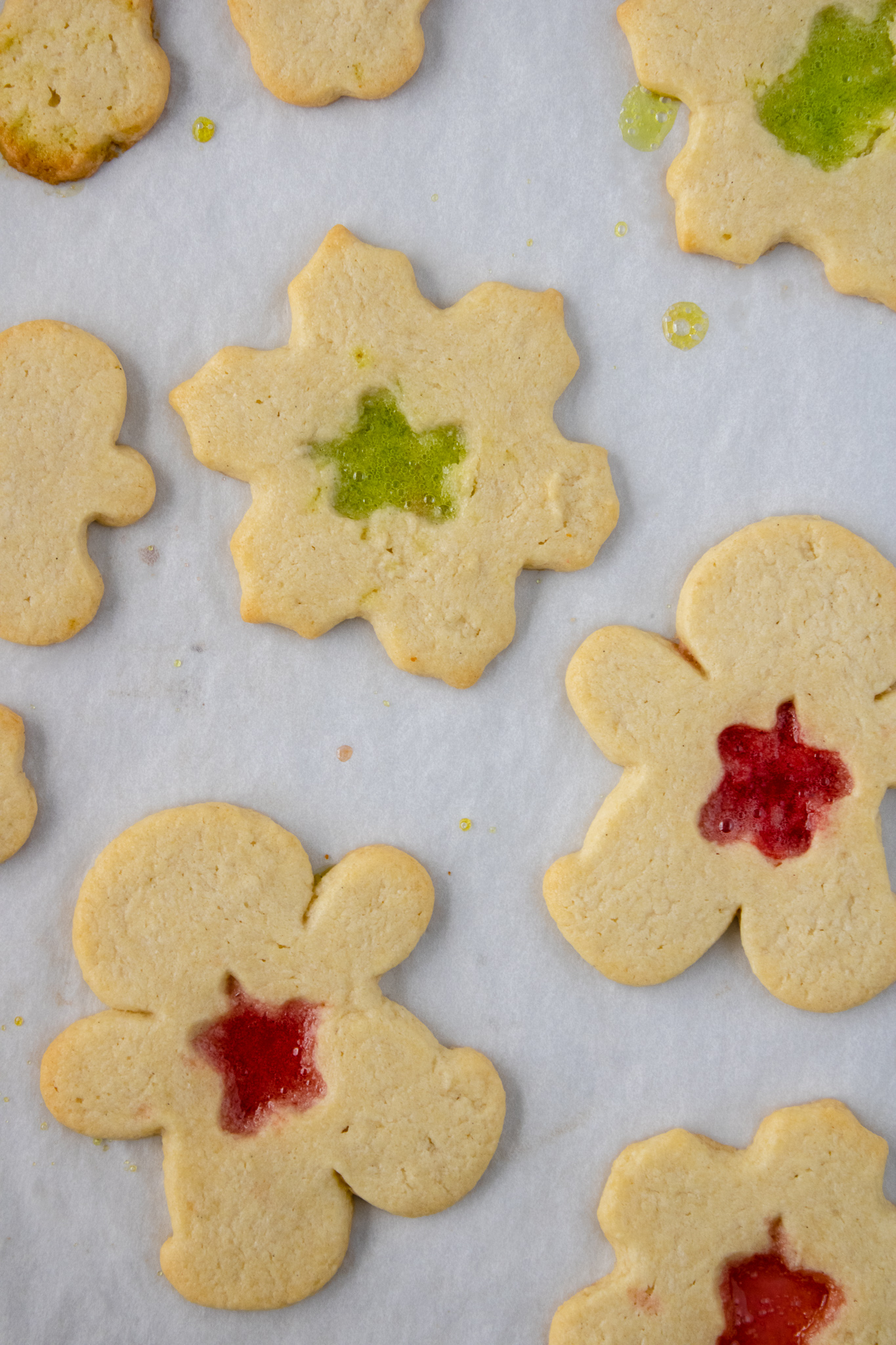 Pin It!