The Best Peanut Butter Cookies
A favorite cookie at my house is a peanut butter cookie. After making a certain peanut butter cookie for 20 years, I'm deeming these cookies, The Best Peanut Butter Cookies.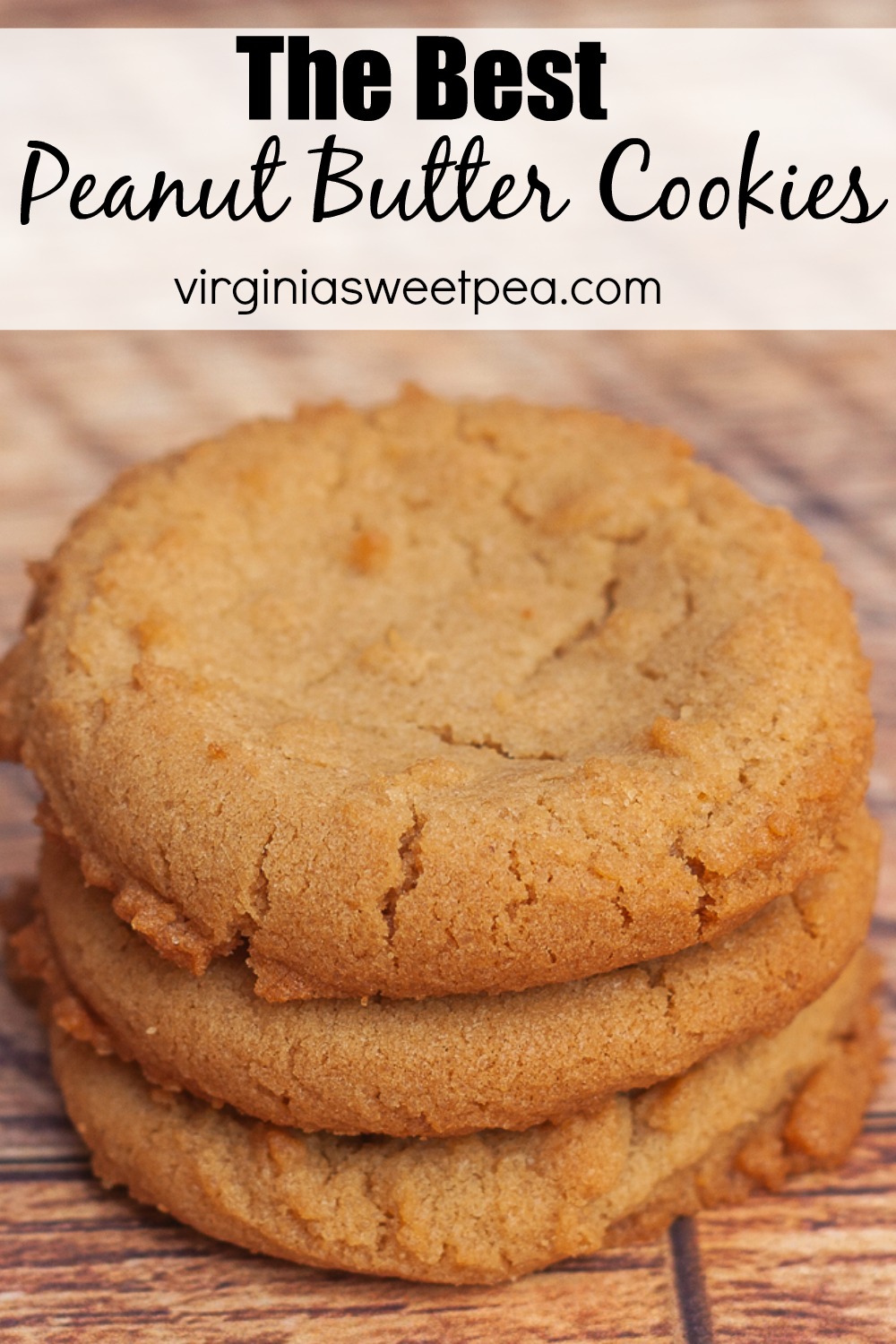 If you try this version of peanut butter cookies, I think that you'll agree with me that they are the best.
The Best Peanut Butter Cookies
This recipe is my hands-down all-time favorite peanut butter cookie. The ratio of brown sugar to white sugar in this recipe results in a chewier cookie than the standard peanut butter cookie recipe.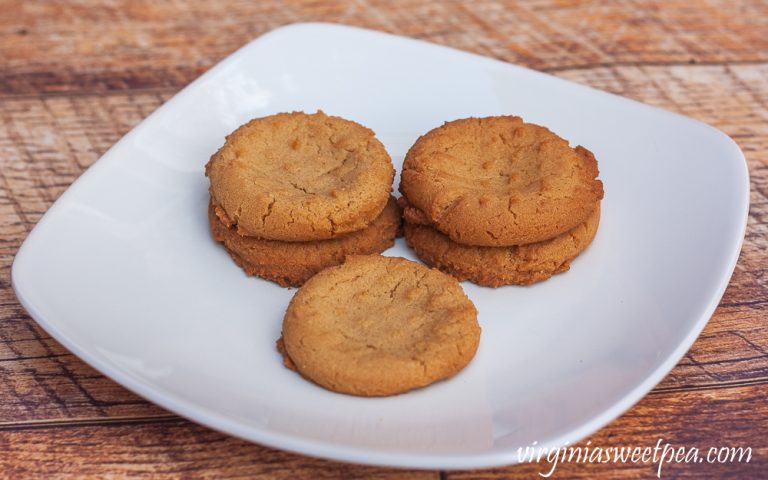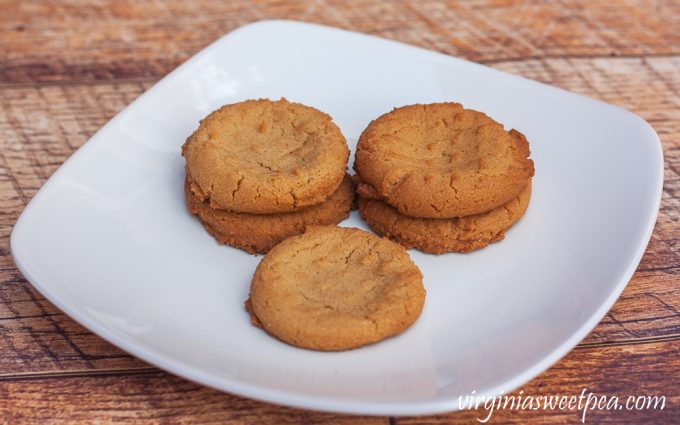 This recipe is from a cookbook called From Granny's Apron Pocket that my grandmother gave me years and years ago.
My mother and my grandmother marked recipes with the date that they made them and also with comments and I do the same thing.
You can see that the first time that I made this recipe was in June 2000. My family used to gather at the beach every June and I brought a batch of these cookies with me many years.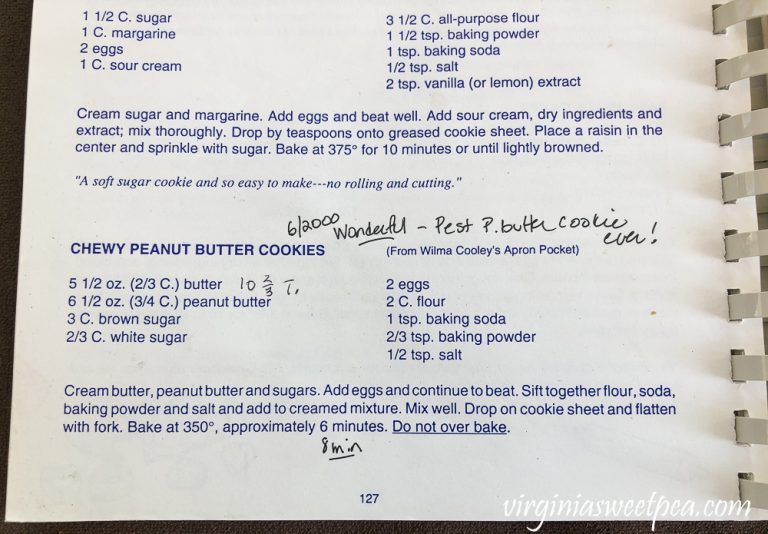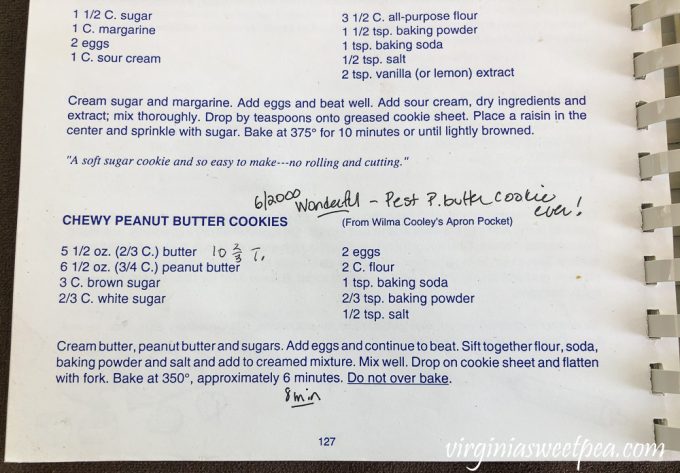 I first shared this recipe on my blog in June of 2009. I'm sharing it again today with updated pictures and a printable recipe card.
Mr. SP recently had a birthday and instead of a cake, he requested these peanut butter cookies.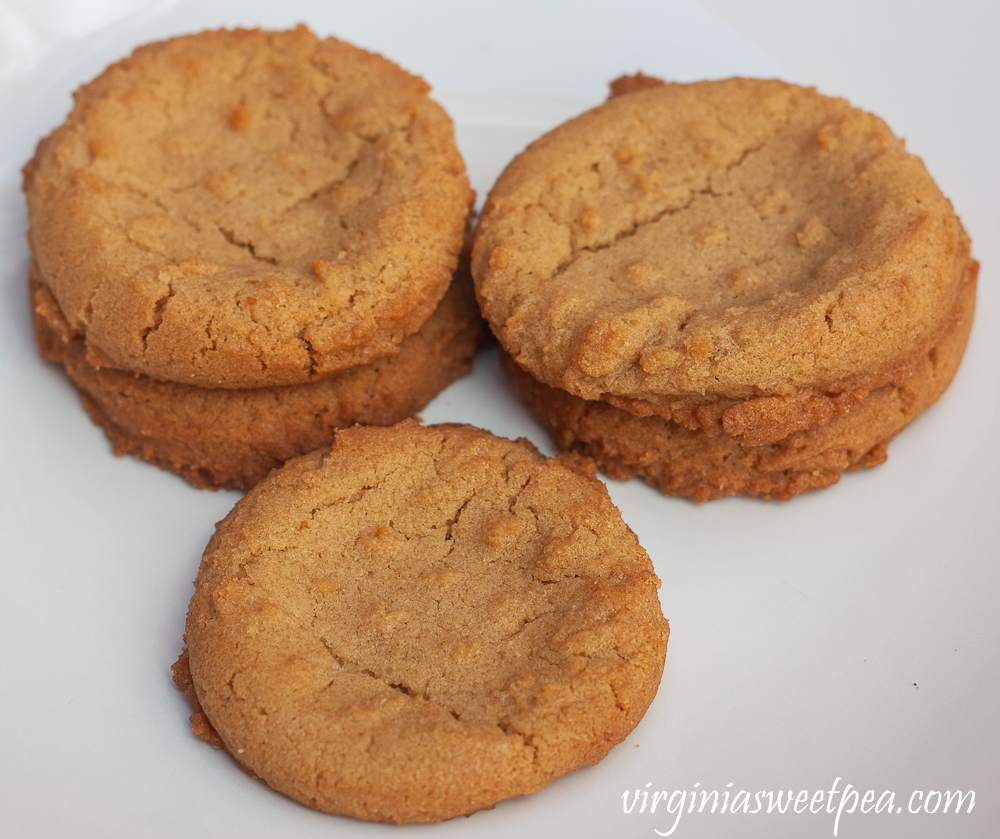 This recipe makes six dozen cookies. They store well in an airtight container and they also freeze well.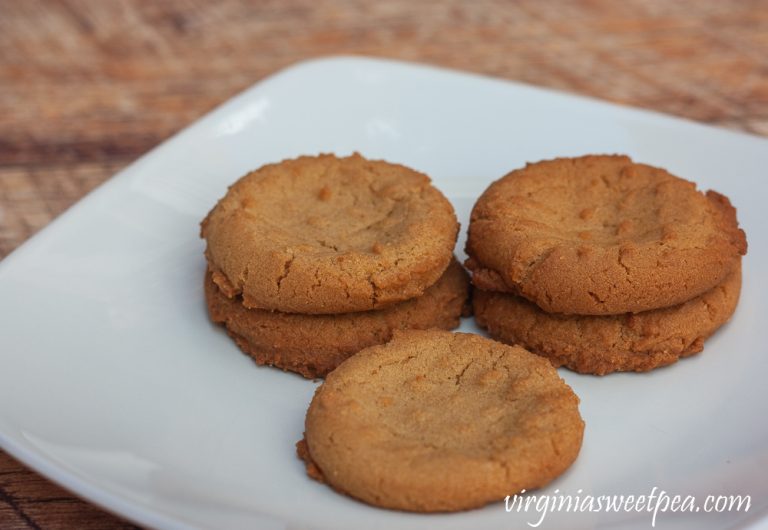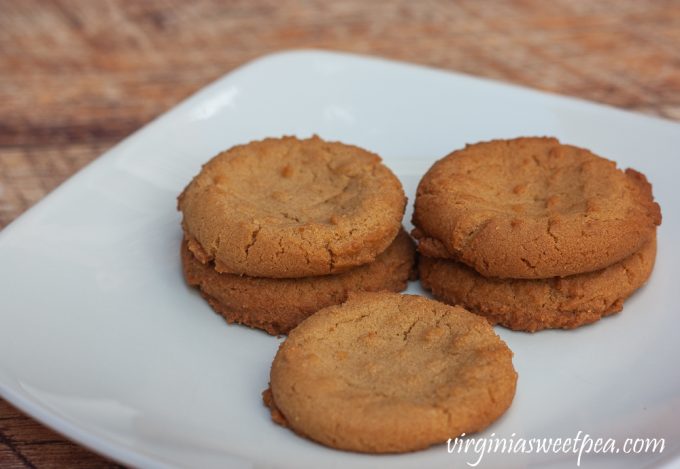 Since the recipe makes a large batch, I delivered part of the batch to my father-in-law who lives down the street. He's a fellow cookie lover and he enjoyed the cookies very much.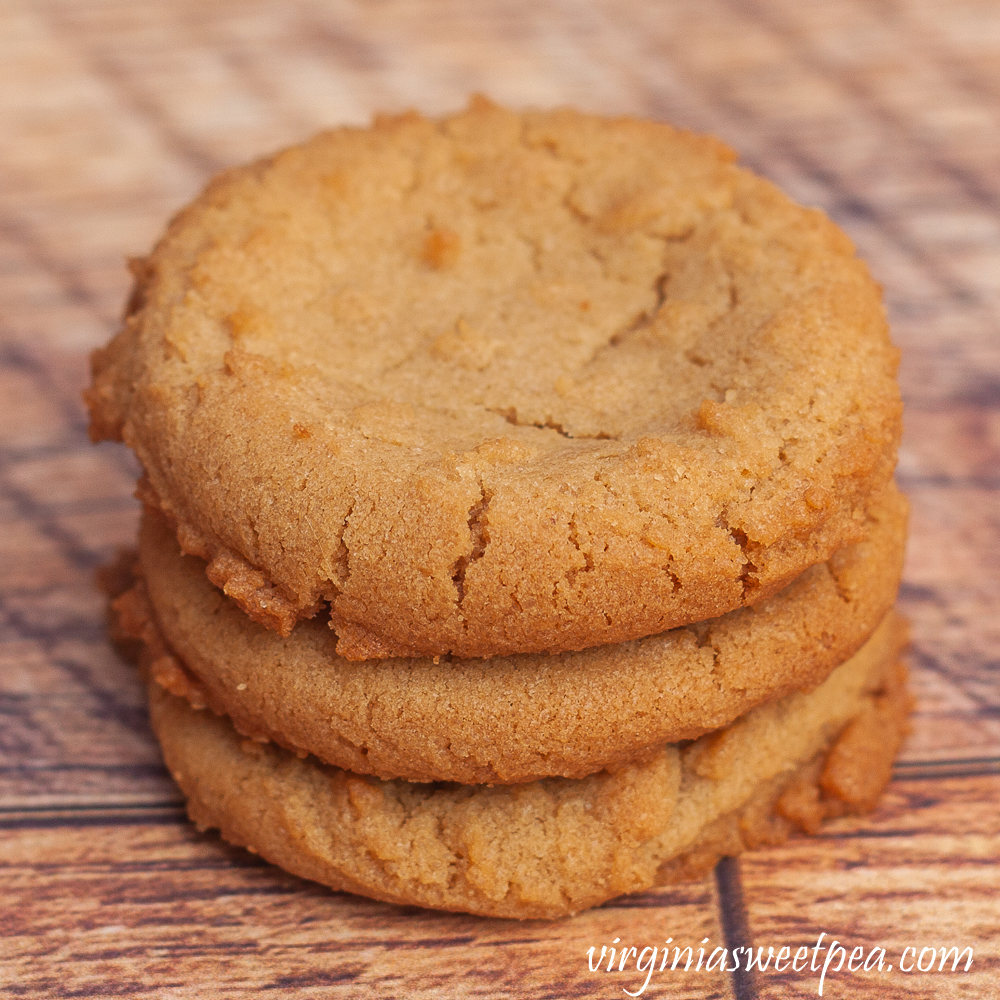 I bake three sheets of cookies at a time in my oven using the convection setting. After four minutes, I turn the cookie sheets and then bake four more minutes.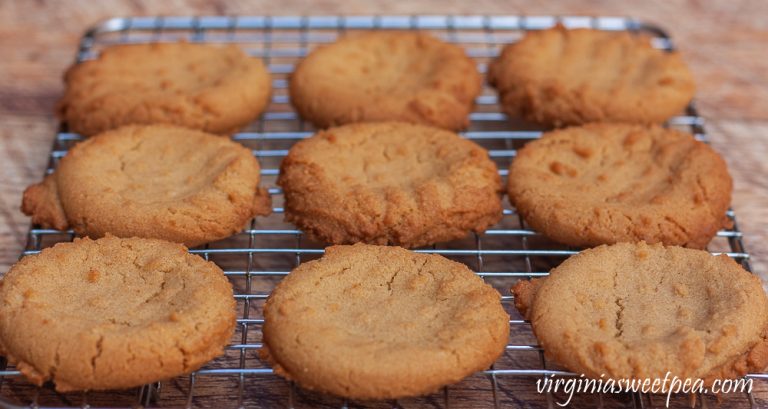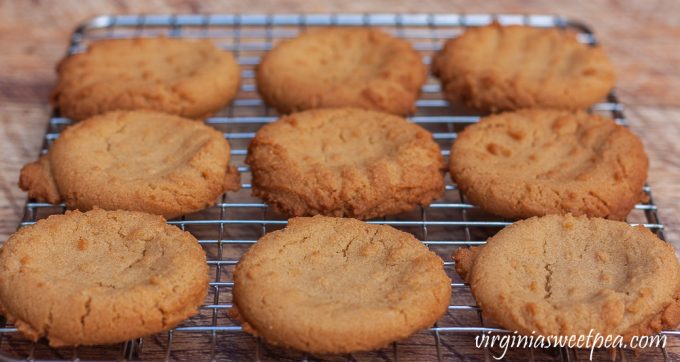 Mr. SP was really looking forward to these cookies as I hadn't baked any cookies for him since Christmas. He snapped this shot to send to a coworker who is also a cookie lover.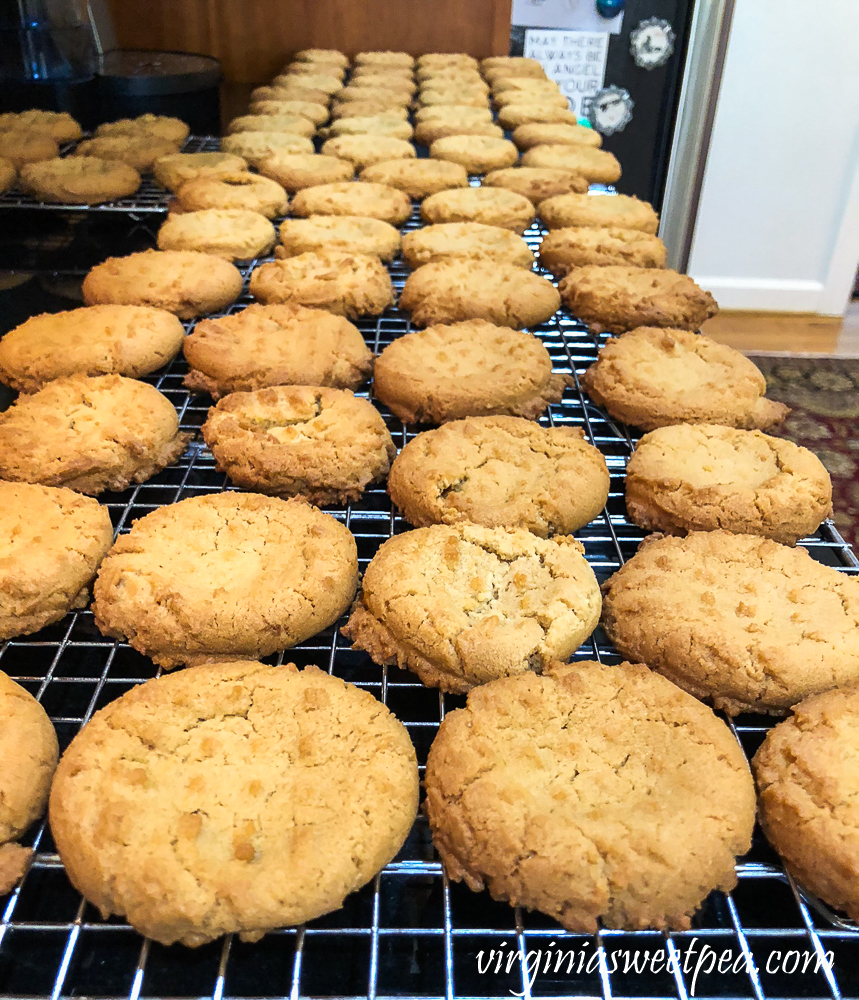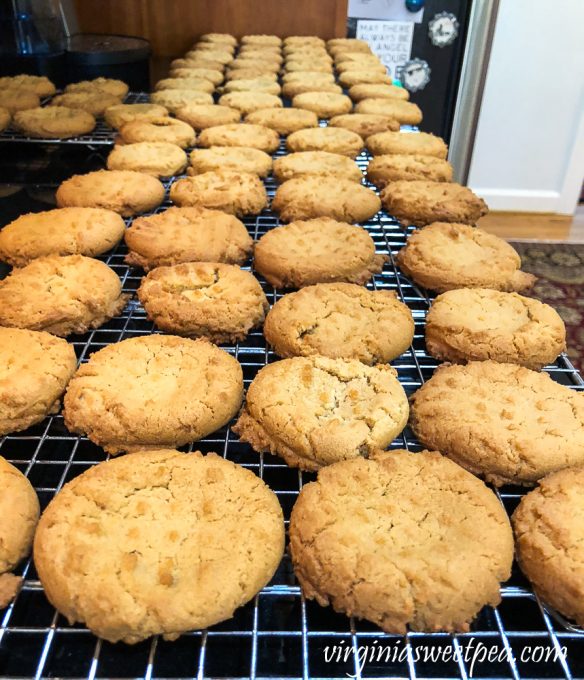 Yield: 72 Cookies
The Best Peanut Butter Cookies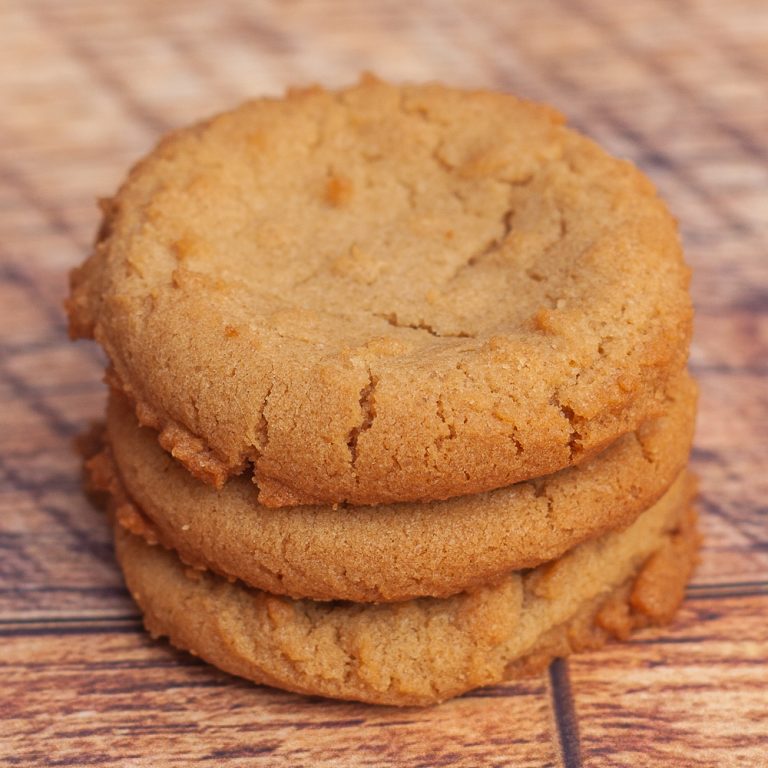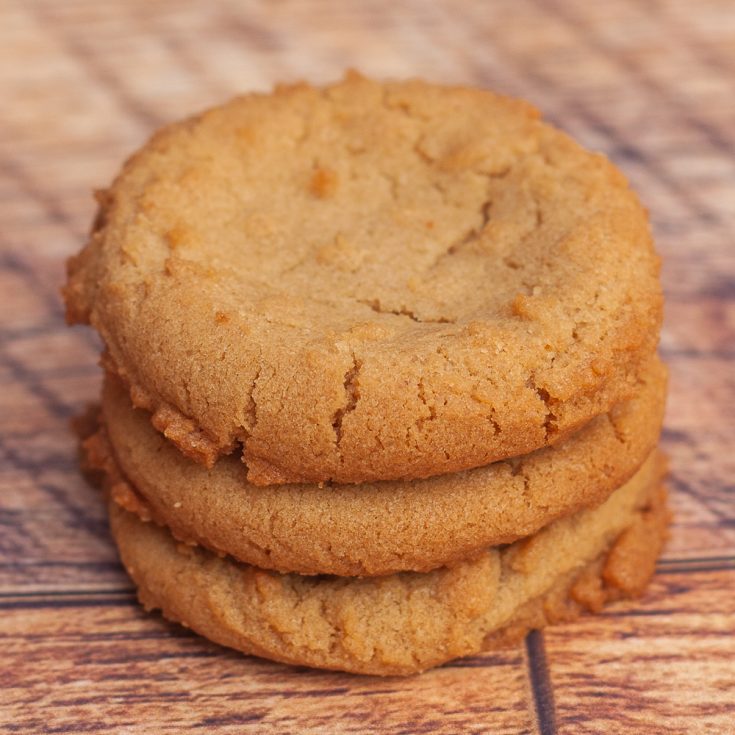 This peanut butter cookie is crisp on the outside and chewy on the inside. The ratio of brown sugar to white sugar is different than the standard peanut butter cookie giving this version a delicious taste and texture.
Ingredients
10 2/3 T butter
3/4 cup peanut butter
3 cups brown sugar
2/3 cup white sugar
2 eggs
2 cups flour
1 tsp baking soda
2/3 tsp baking powder
1/2 tsp salt
Instructions
Cream butter, peanut butter, and sugars.
Add eggs and continue to beat.
Sift together flour, soda, baking powder and salt and add to creamed mixture. Mix well.
Using a 1 T size cookie scoop, drop balls of dough on a cookie sheet and flatten with a fork. (Note: The recipe comes out just as great without flattening!)
Bake at 350° for 4 minutes, turn cookie sheets, bake four more minutes. Be sure not to overbake.
Cool cookies on a wire cookie sheet.
Recommended Products
As an Amazon Associate and member of other affiliate programs, I earn from qualifying purchases.
If you are a peanut butter lover, you also will want to check out my grandmother's Peanut Butter Bars that taste like a Reese's Cup and also my equally delicious No-Bake Peanut Butter Pretzel Squares.
This recipe is guaranteed to please any peanut butter cookie lover in your life. My friends and family will attest that is is a great cookie!