A Summer Weekend at the Lake with Sherman
We have really enjoyed spending time at the lake this summer.
I don't want to forget these wonderful summer days, so I thought I'd share a few pictures from a recent lake visit.
Sherman loves to ride on the boat and his favorite spot is beside Mr. SP. He loves to feel the cool breeze blow through his fur.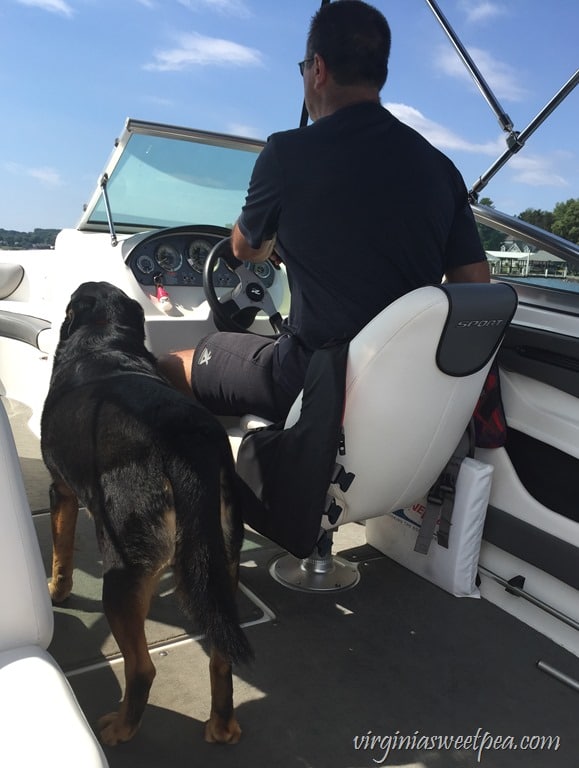 When we slowly explore coves, he likes to sit in the front of the boat, as do I.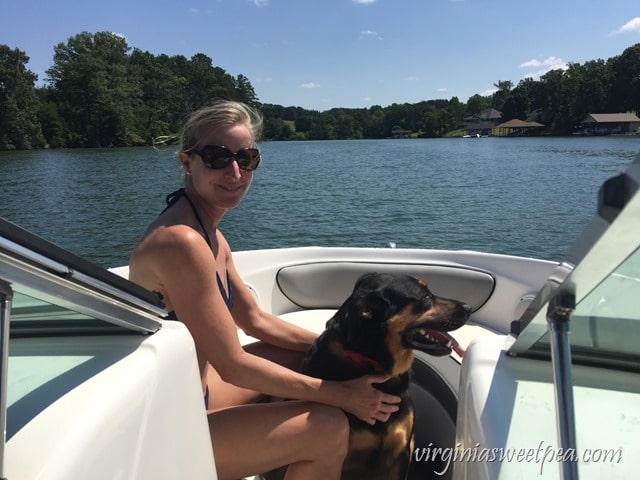 I hurt my back two weeks ago and haven't been able to do much of anything. Last Sunday I finally felt well enough to go out on the boat and it was pure pleasure. I couldn't tolerate this position for long, but it was enjoyable while it lasted.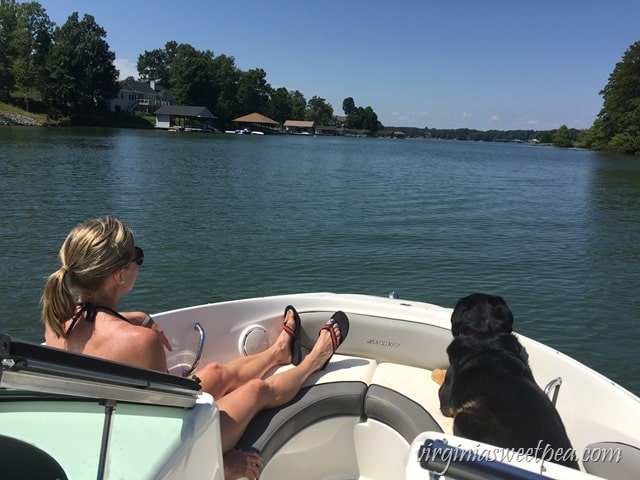 Sherman loves it when the boat needs gas because it means that he gets to get off the boat to explore. We've found the marinas at Smith Mountain Lake to be dog friendly and they don't seem to mind Sherman exploring.
This farm on the lake has been subdivided and is for sale. I don't blame the owners for wanting to make money, but I hate to see farmland developed.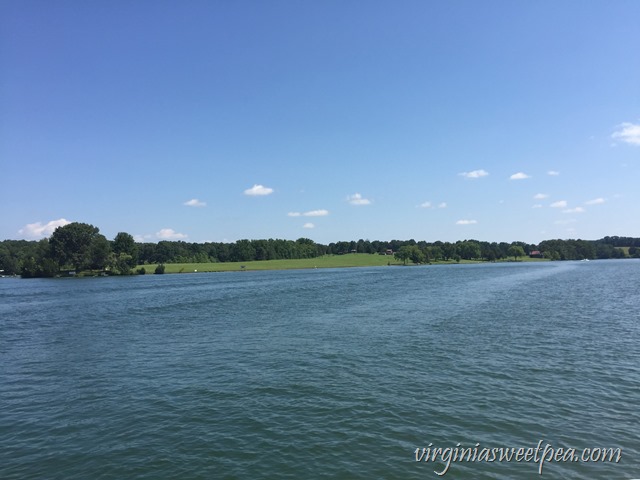 This old barn is on the shoreline. Can you see the realty sign in front of it? Sadly, it probably will get torn down and replaced with a new home. Maybe the new owners will salvage the barn wood. I know that I would!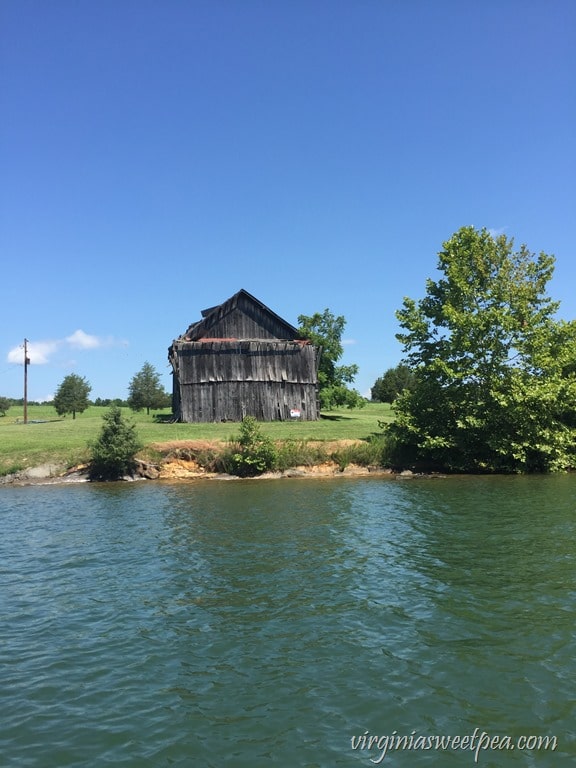 I never get tired of the beautiful mountains at the lake.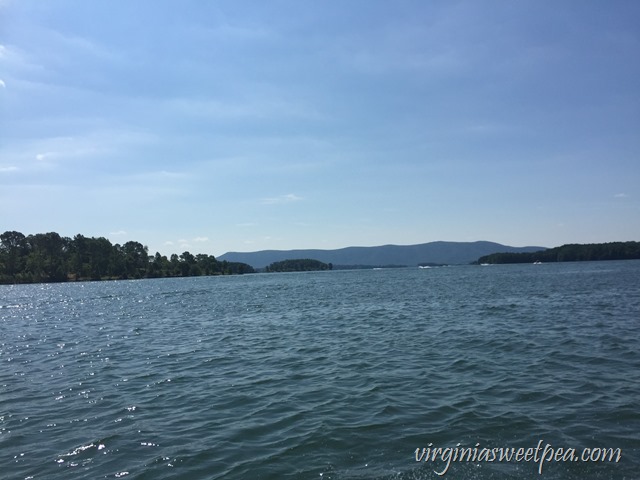 A day at the lake not only includes boating, but a lot of relaxing on the dock. Here Sherman is giving me a kiss to remind me of how much he loves me. He is such a sweet boy!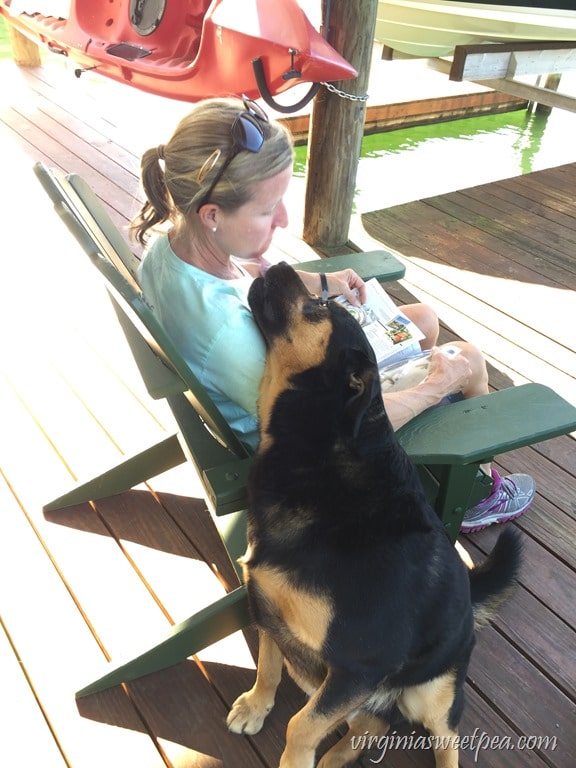 A day of fun at the lake is tiring for Sherman. Naps on the dock help to revitalize him.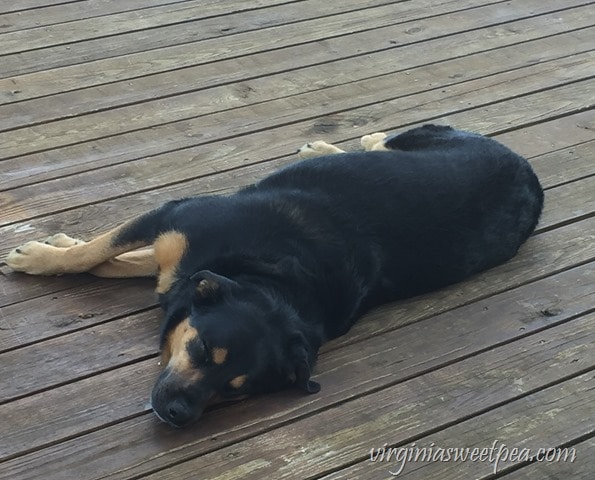 Sherman sometimes sits near the door to give us a hint that he's ready to go inside for the evening.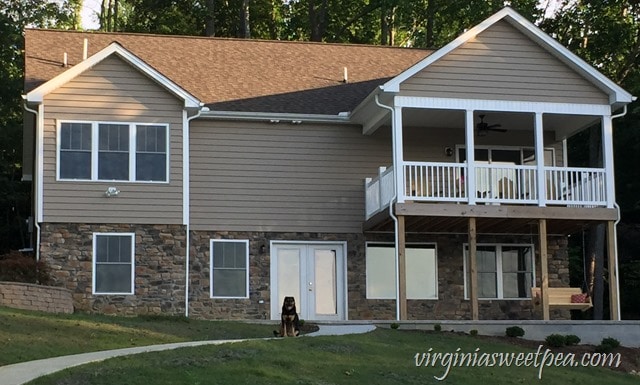 We don't have a view of the sunset but the evening sky is still pretty.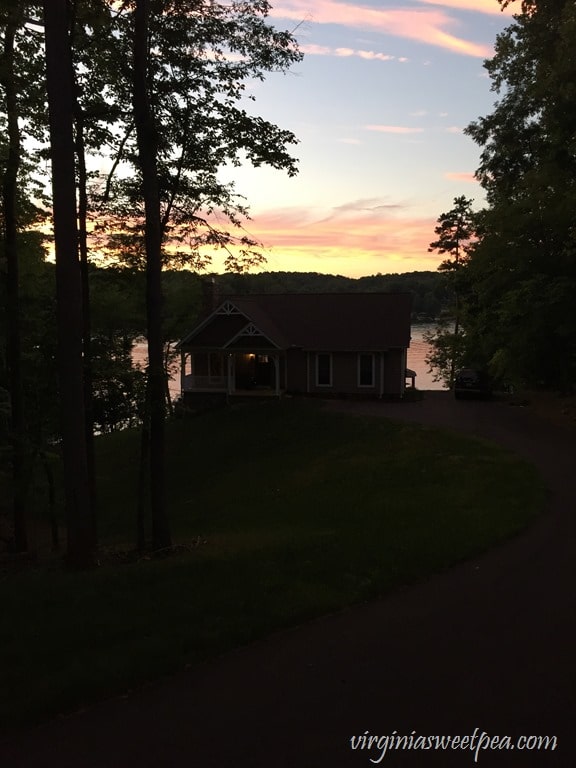 And so ends another day on the lake.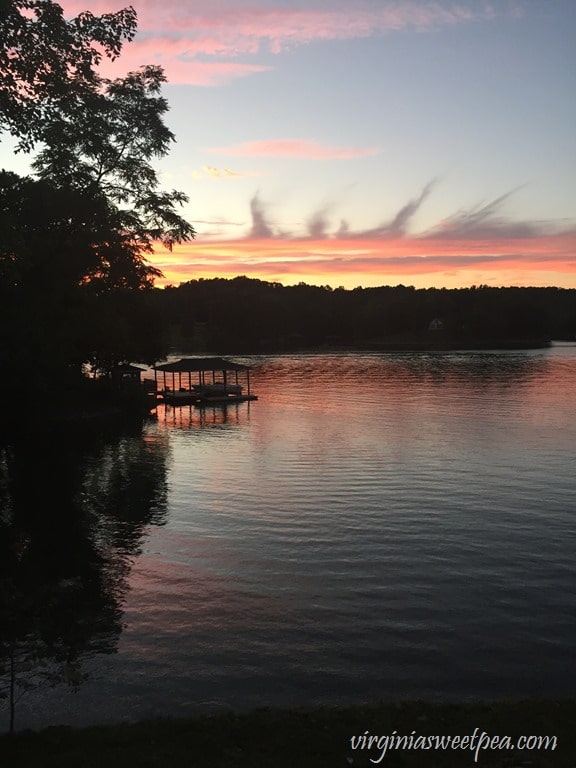 Sherman is up bright and early nearly every morning. He leaves me alone to sleep in but wakes Mr. SP by poking him with his nose. His morning routine at the lake is to sit on the front porch to hunt. Usually he is rewarded with a deer, squirrel, or possum to chase.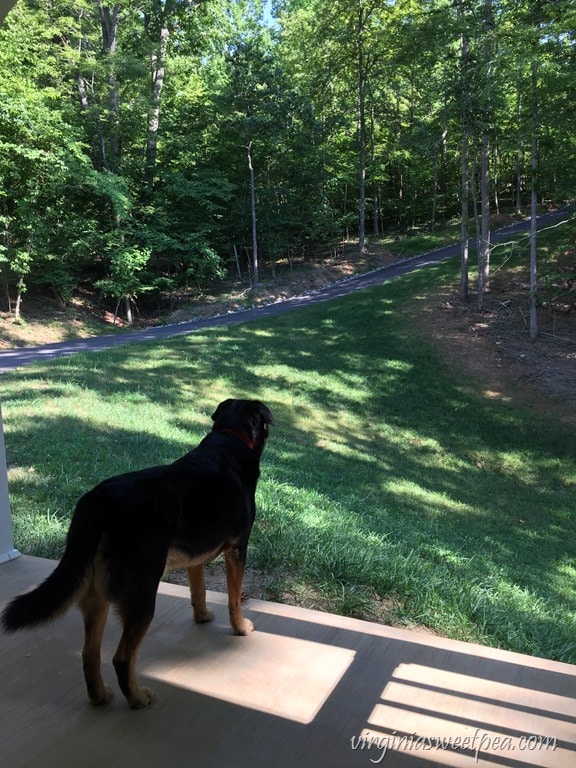 After the humans get caffeinated, Sherman goes to Smith Mountain Lake Park for a walk and swim. My back has not allowed me to do this for two weekends and I am so hoping that this weekend I can be back on the trail with my boys.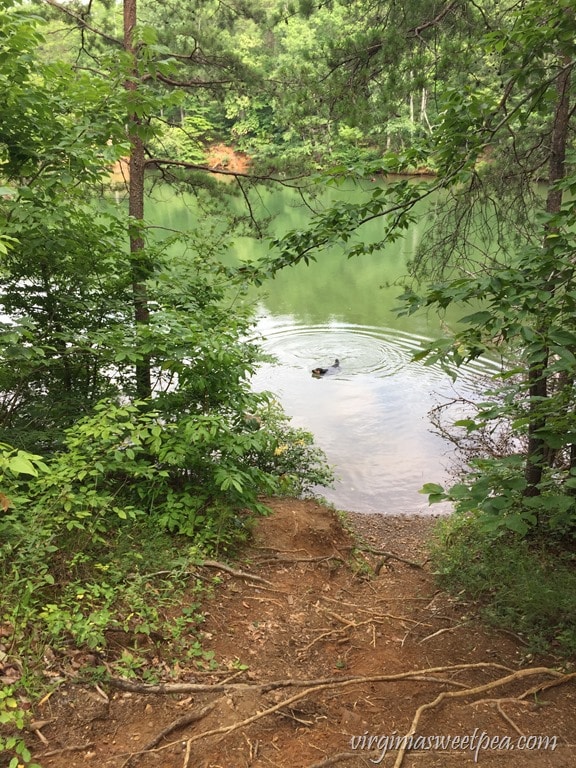 Back when blogging first started, most posts were just like this one, sharing life. I miss those days, but now most of the "real life" sharing occurs through Instagram and Facebook.
I hope you enjoyed this "real life" post!