Ideas for Making Pumpkin Flower Arrangements
Pumpkin flower arrangements are the perfect table centerpiece for fall or for Thanksgiving.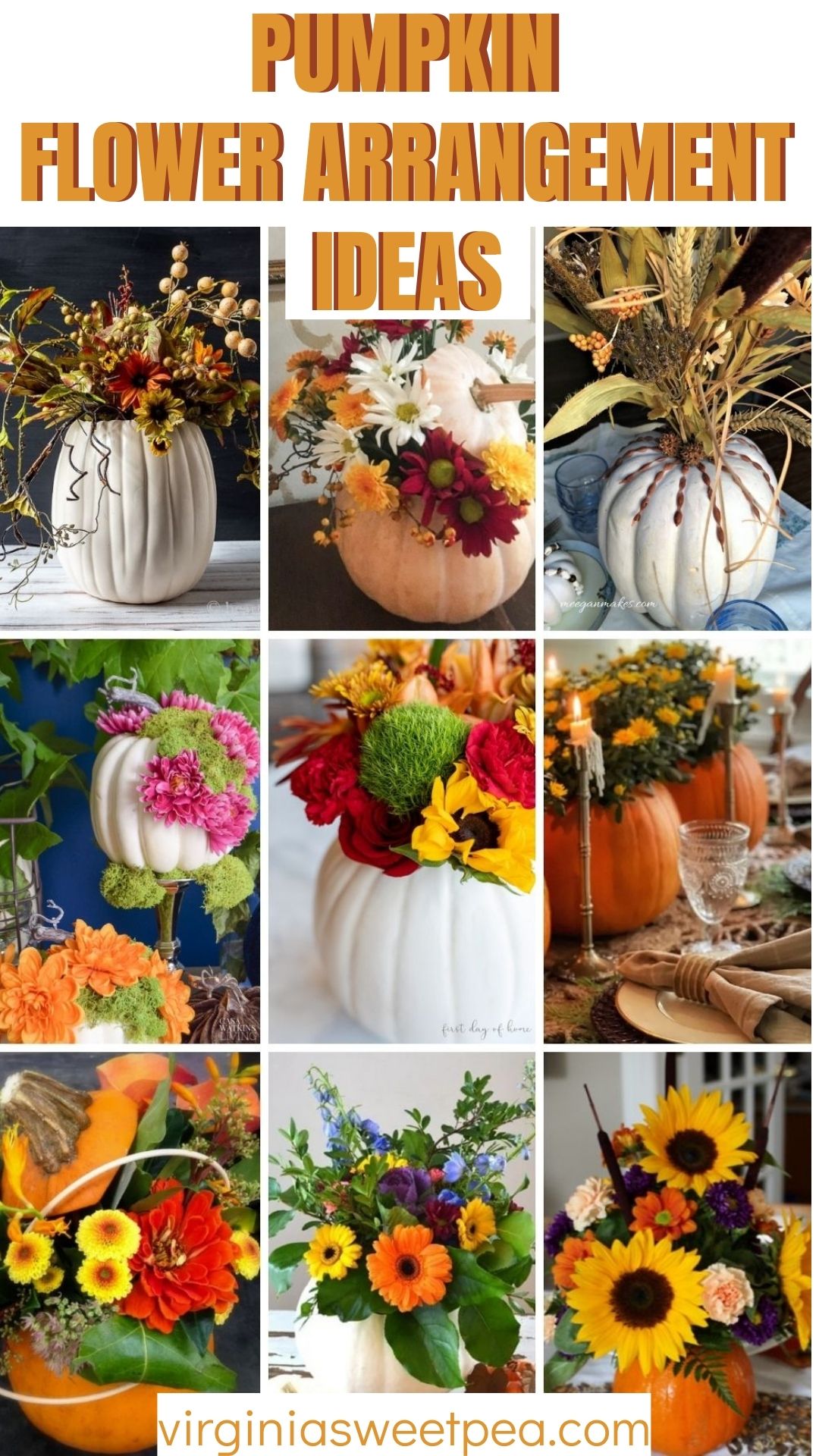 Ideas for Making Pumpkin Flower Arrangements
The theme for Mama's garden club's October meeting was pumpkin flower arrangements. Each member prepared their pumpkin ahead of time and brought all of the supplies to make the arrangement to the meeting.
Mama purchased two mums because she didn't have any blooming in her yard and then foraged the alleys in her neighborhood for greenery and berries.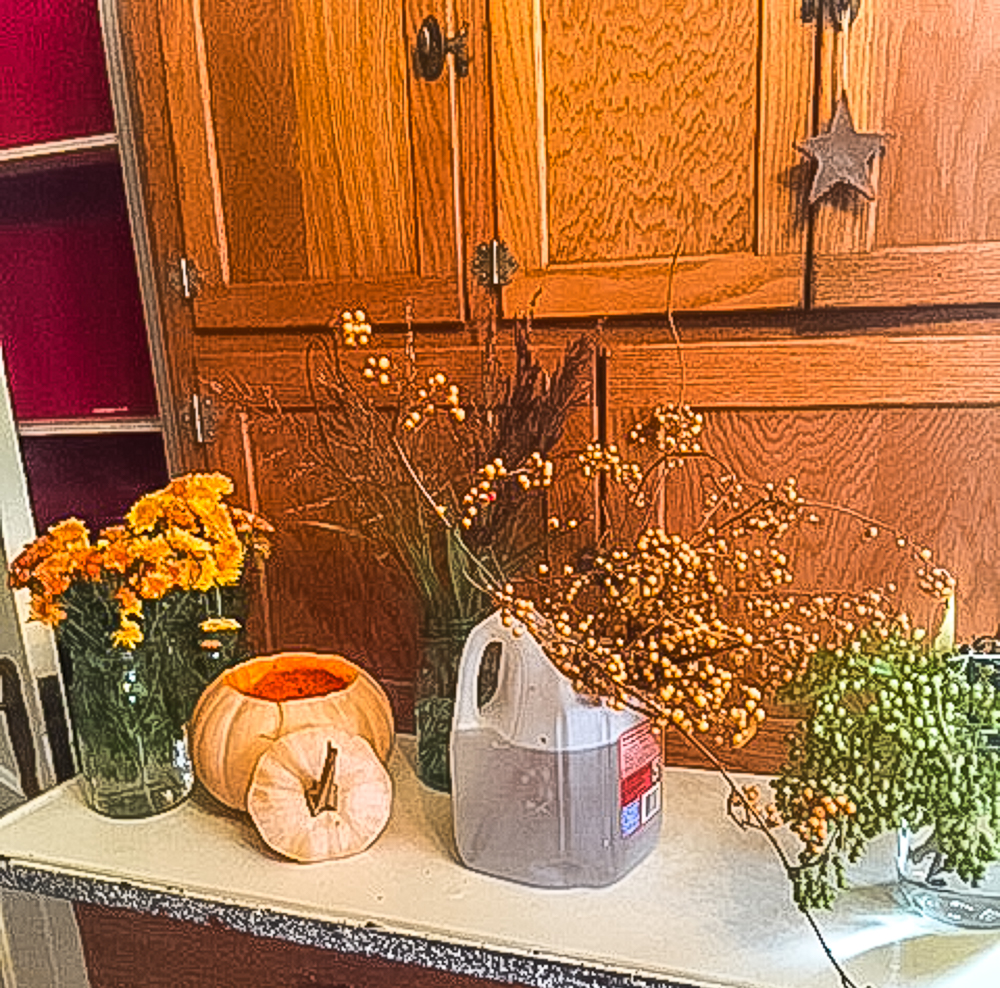 The pumpkin was filled with oasis before being transported to the meeting.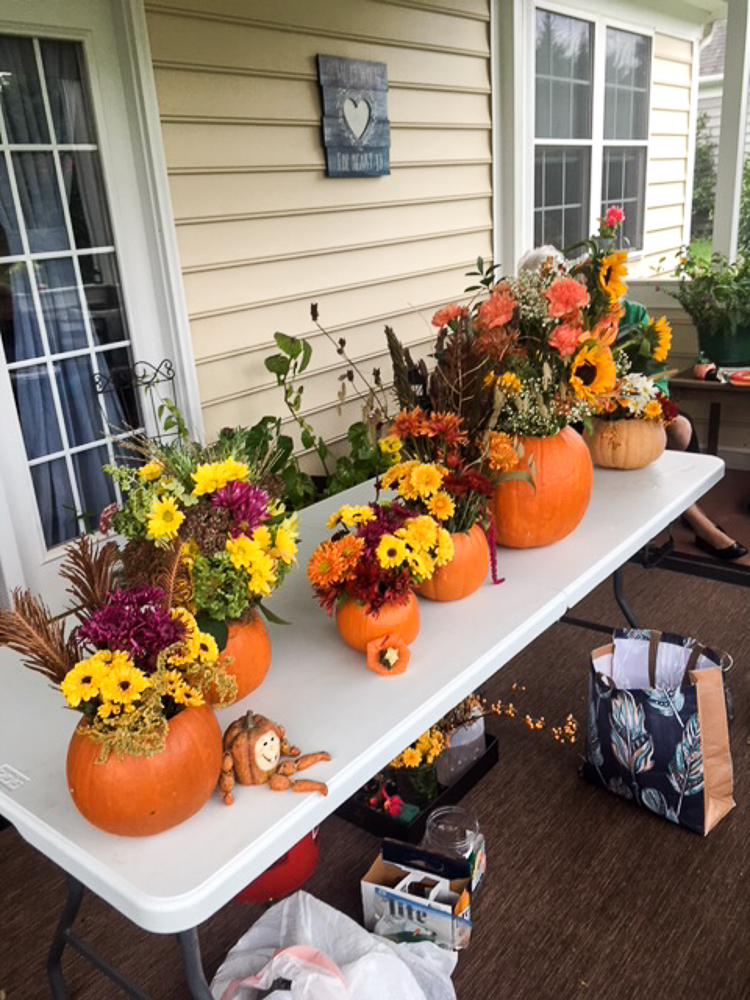 At the meeting, each member made their arrangement and they were then judged and given helpful comments.
Mama kindly took pictures of all of the pumpkin flower arrangements that the club members made so that I could share them with you.
Garden Club Pumpkin Flower Arrangements
This is Mama's gorgeous pumpkin flower arrangement. She did a beautiful job designing this.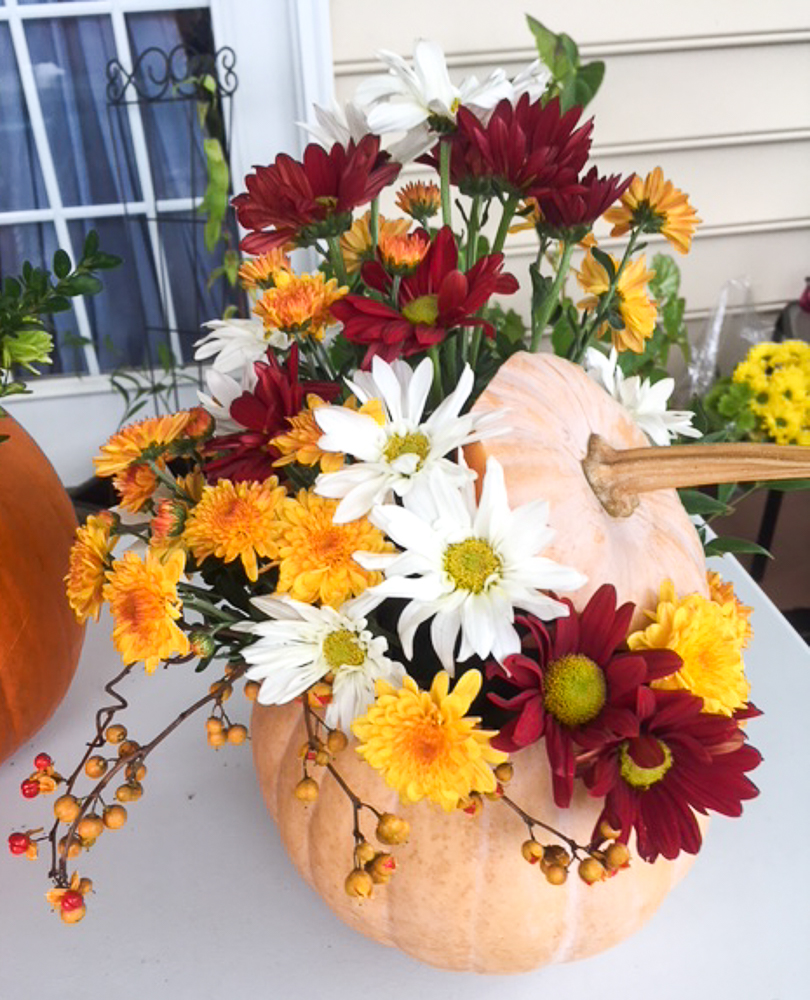 Now let's see what the other club members designed.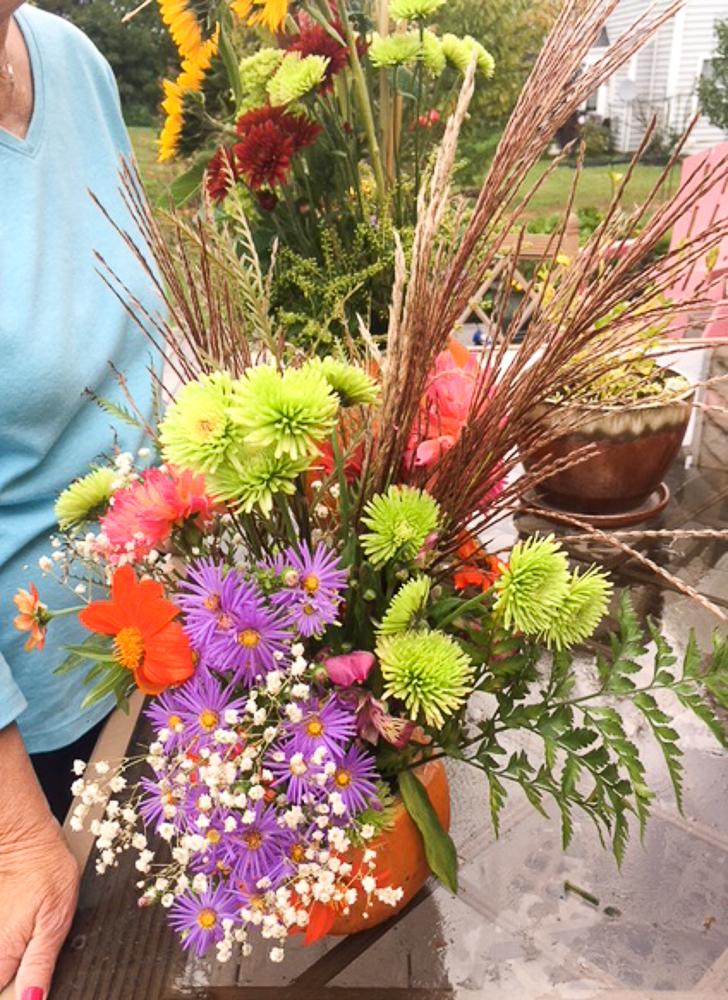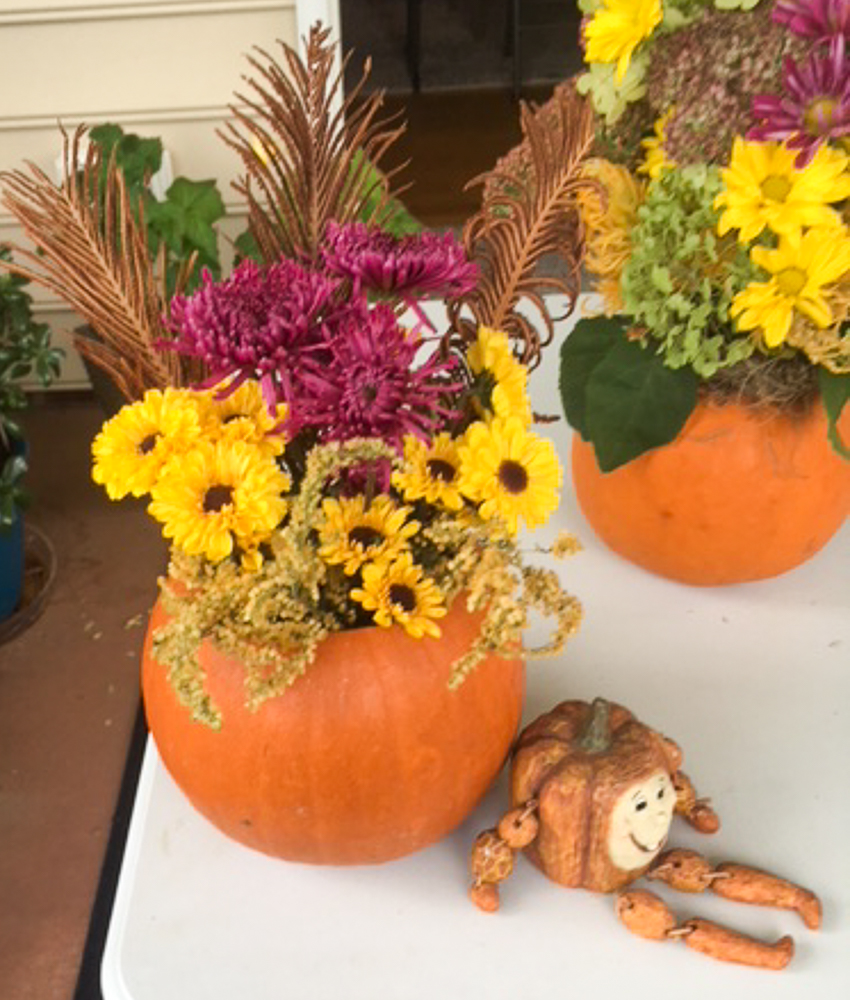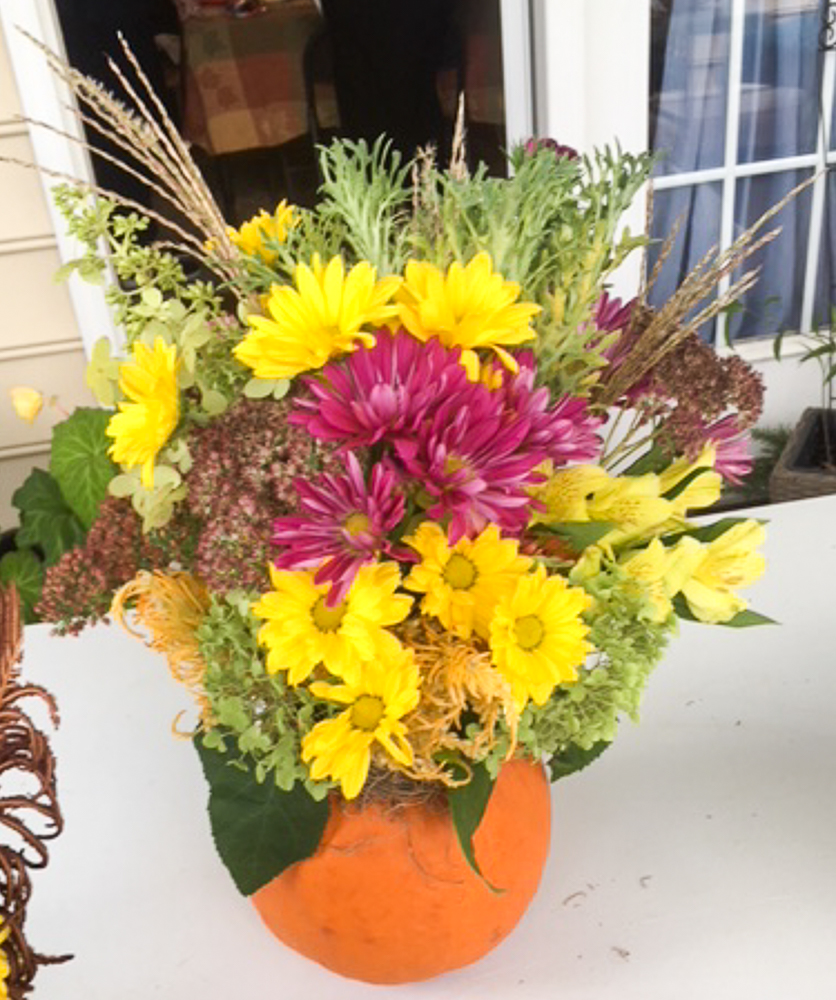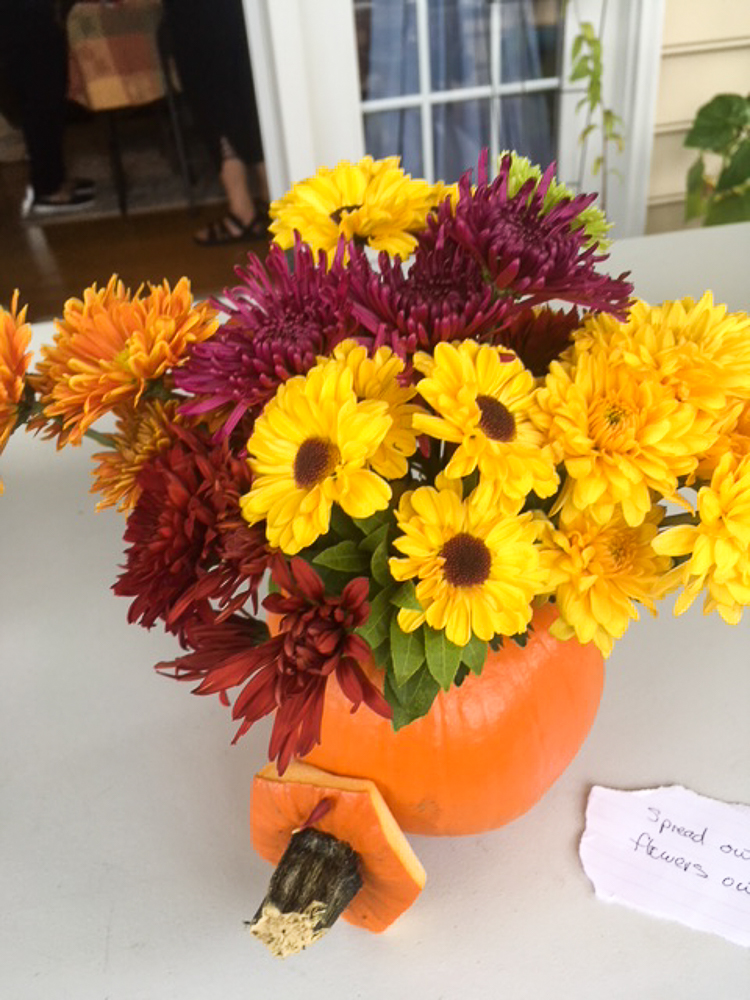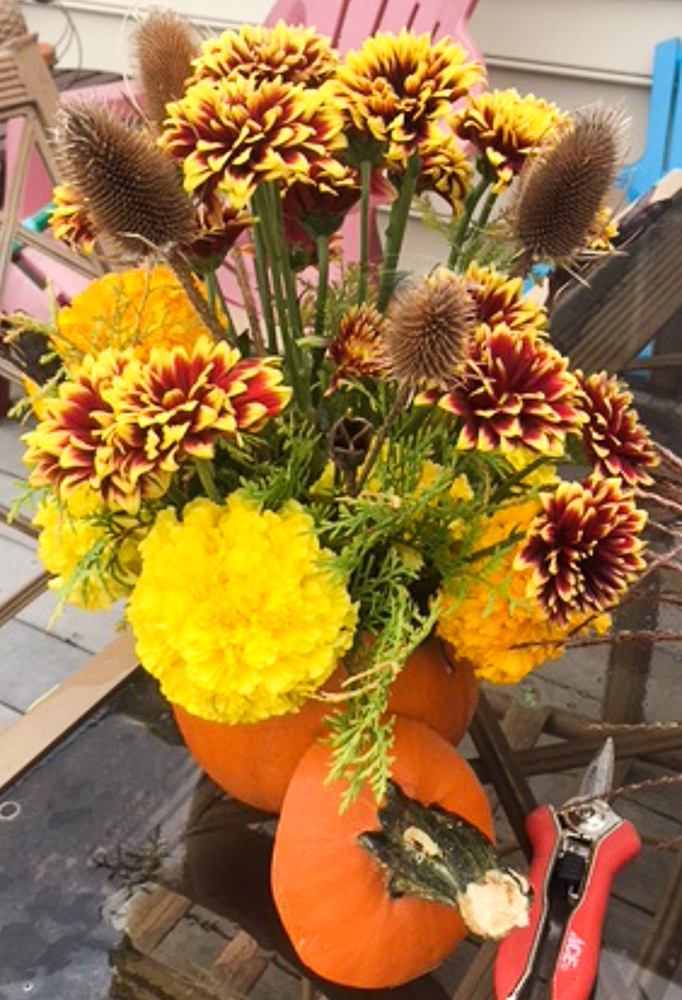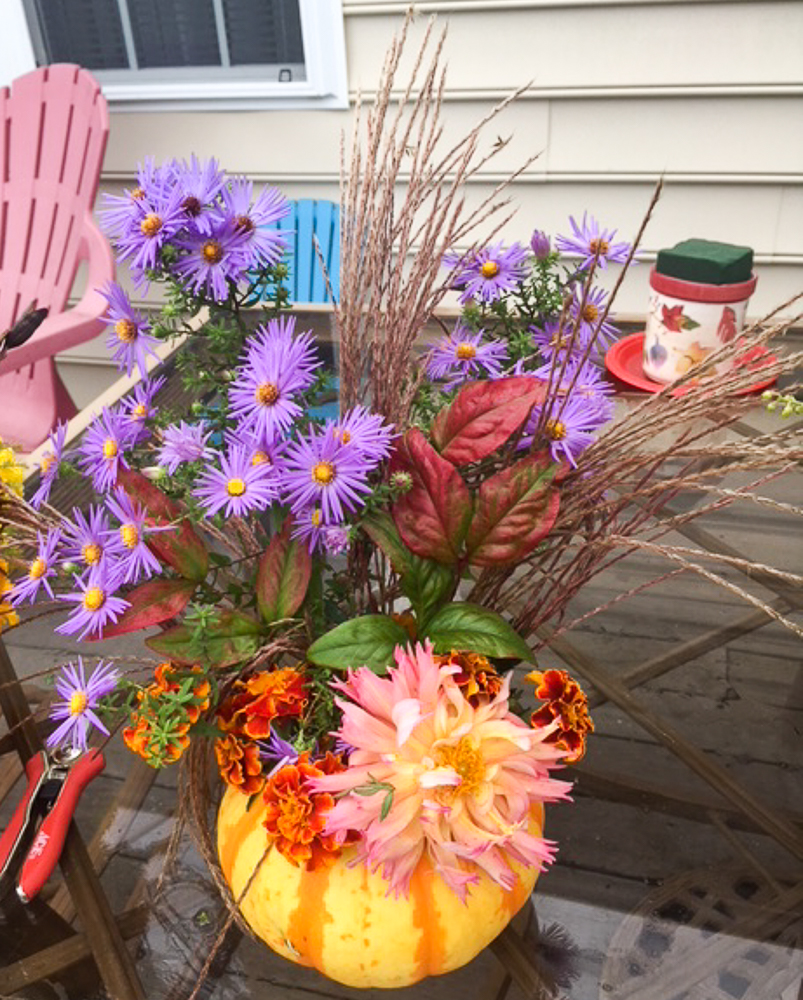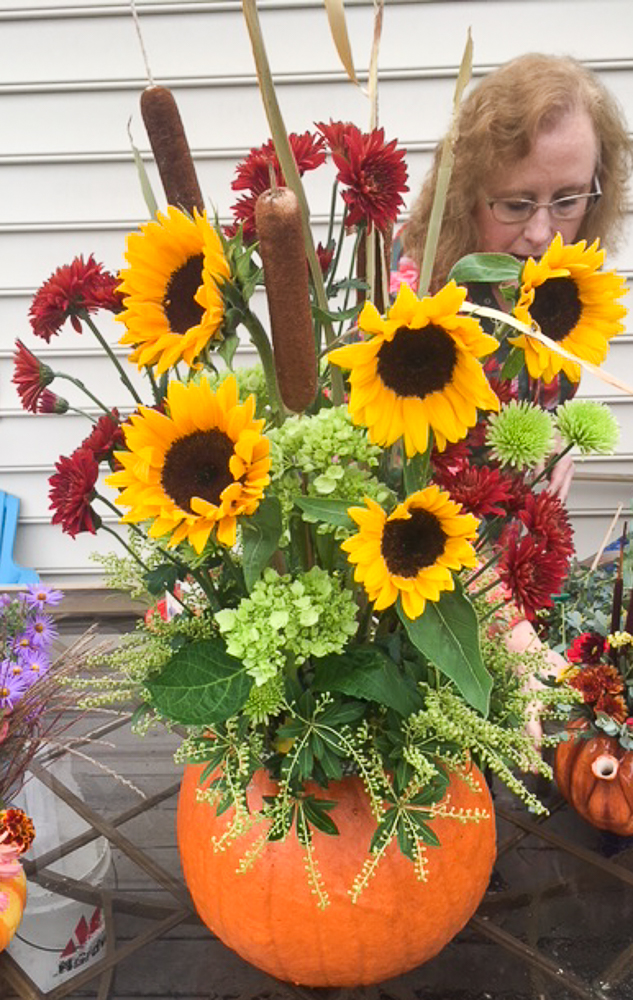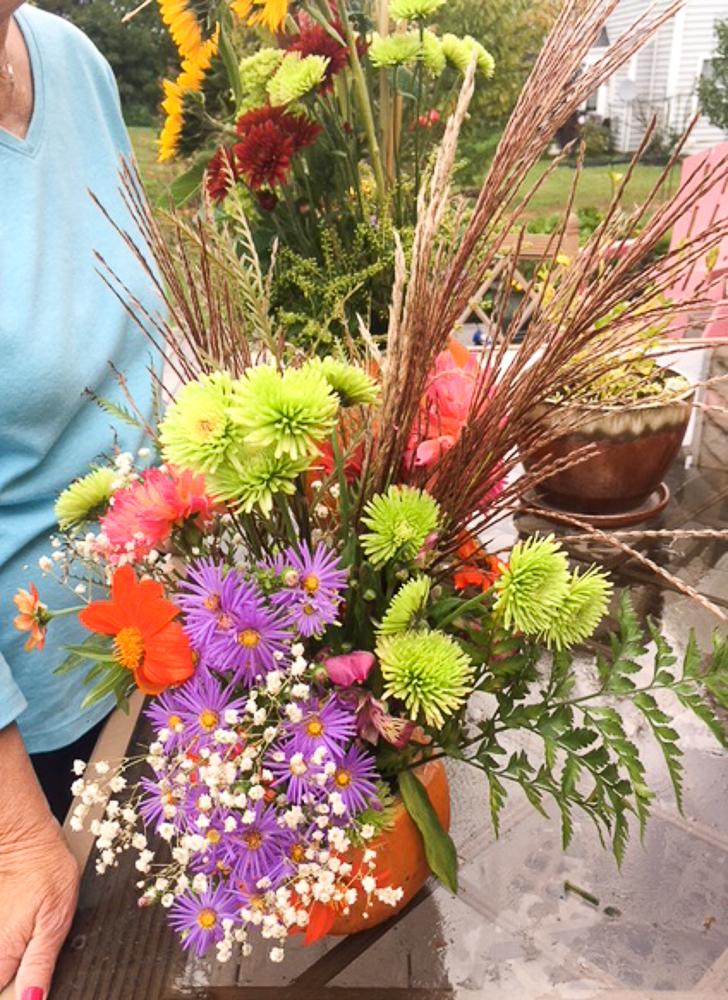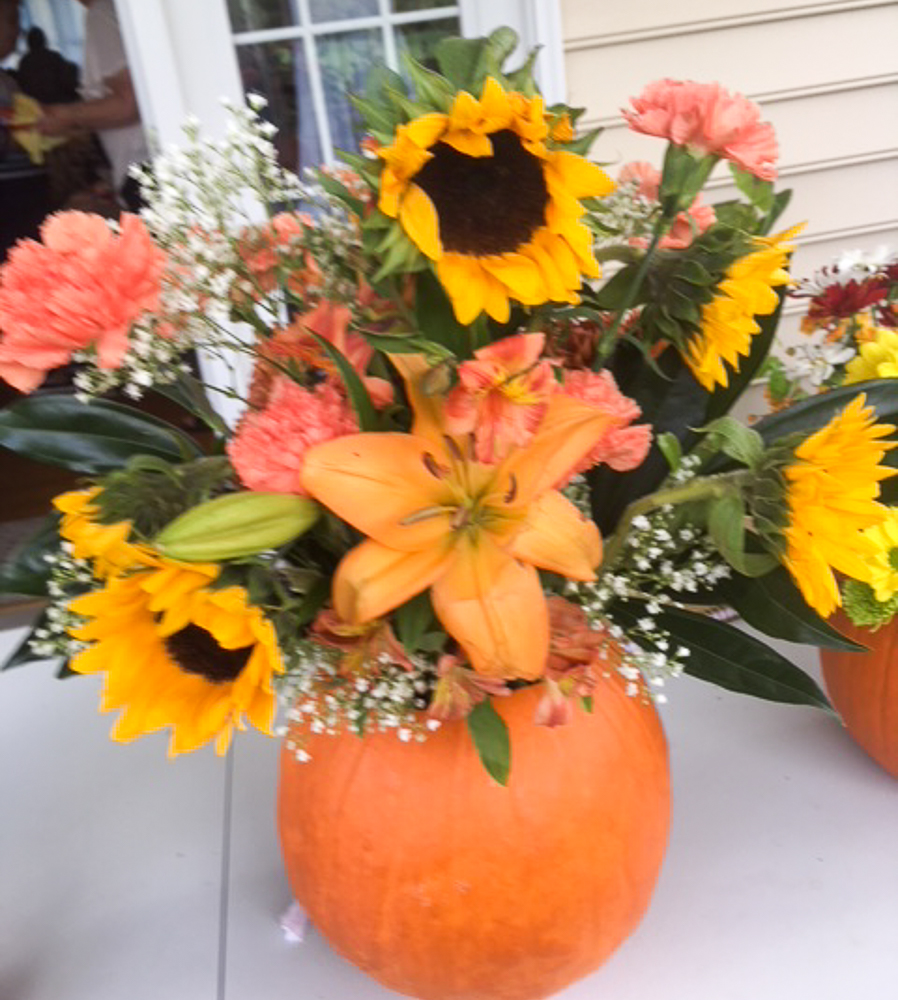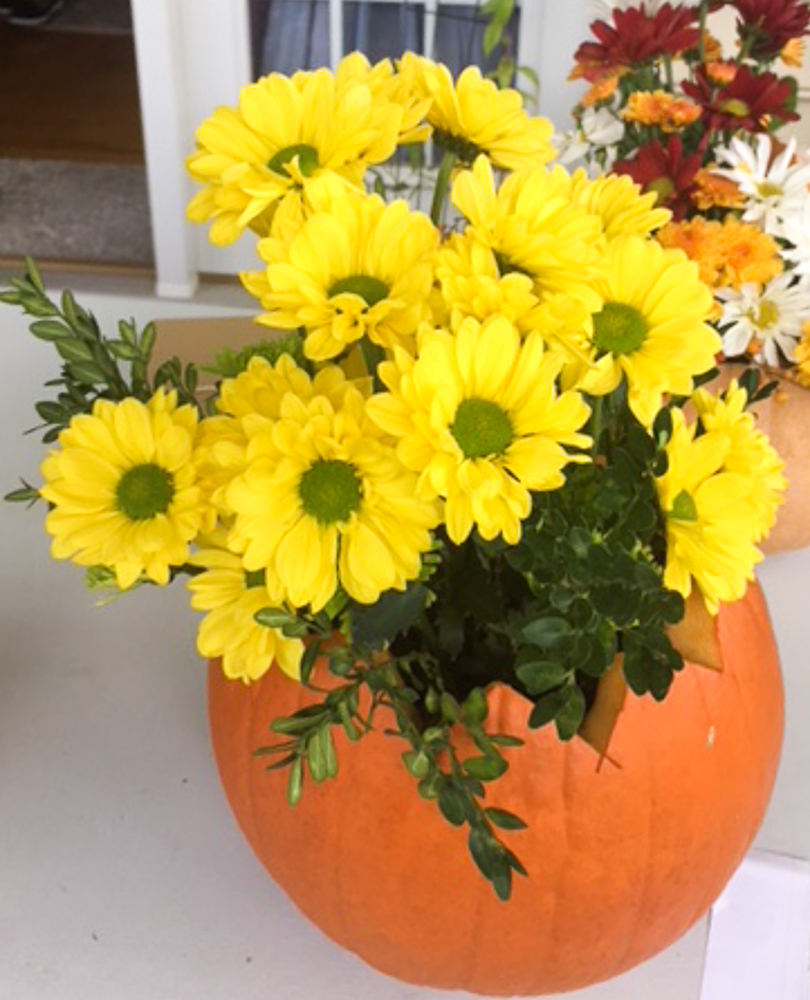 Once Mama got home, she displayed her arrangement in her foyer.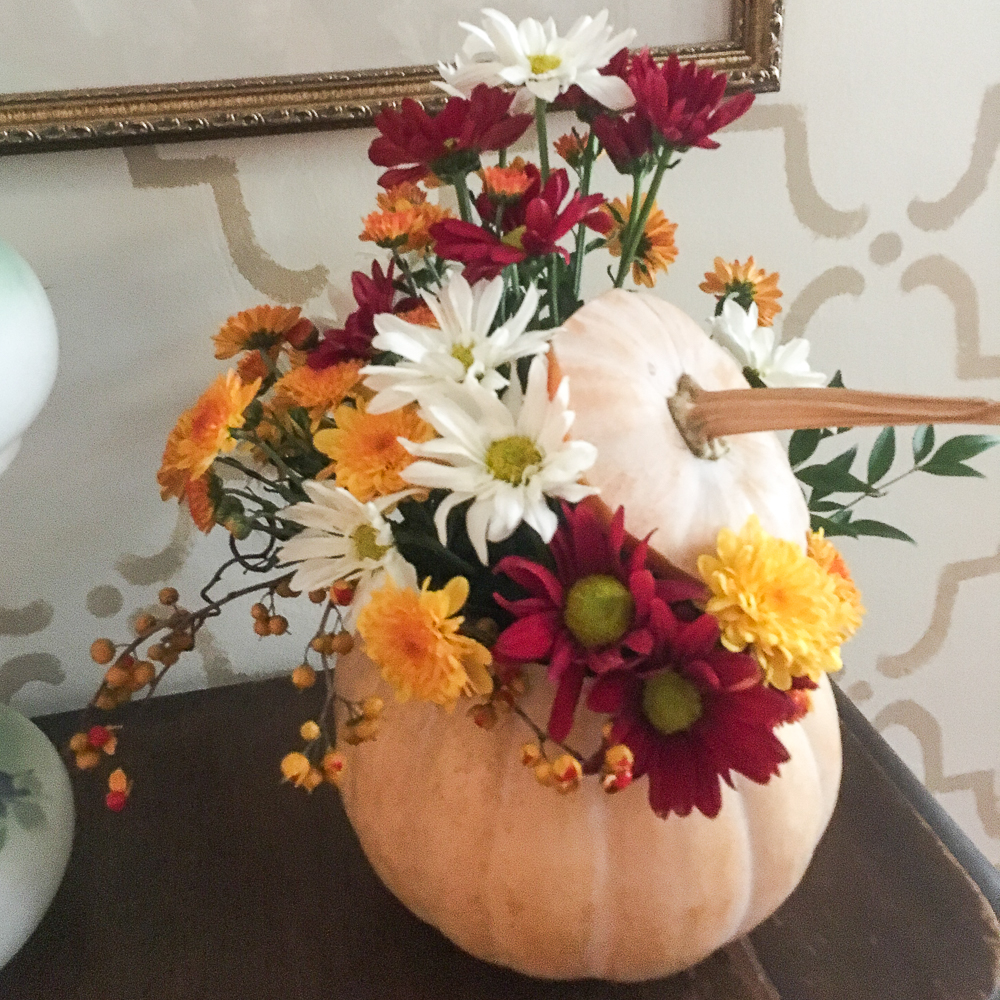 More Pumpkin Flower Arrangements to Enjoy
Here are more pumpkin flower arrangements designed by blogging friends for you to enjoy.