Two Makeovers: 1960's Lamp and 1980's Cargo Tables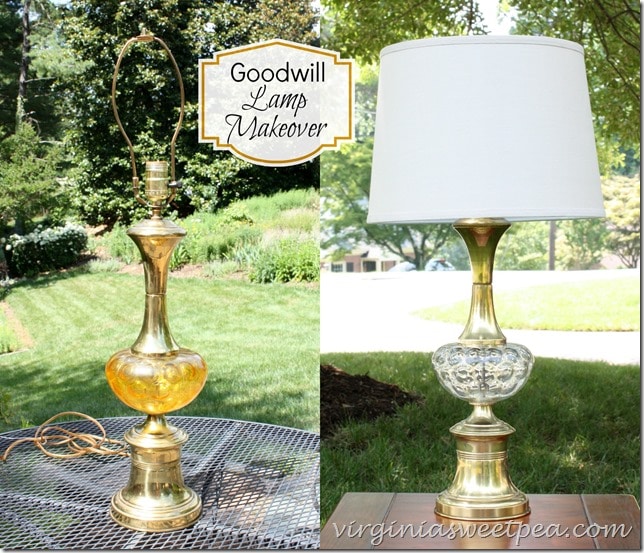 I've got two makeover to share today: a Goodwill lamp and Cargo end tables. The lamp is my favorite, so let's start there.
A few weeks ago my mom and I stopped at a Goodwill where I spotted a lamp that I really liked. My mom thinks that it is from the 1960's, but you never know when something is purchased from Goodwill.
Funny story: I went to the counter to pay for this and two other things and they rang up to less than $15. I realized that I had no money and had to call my mom over to pay for them. We both laughed that a 46 year old still needs her mom to pay for things from time to time!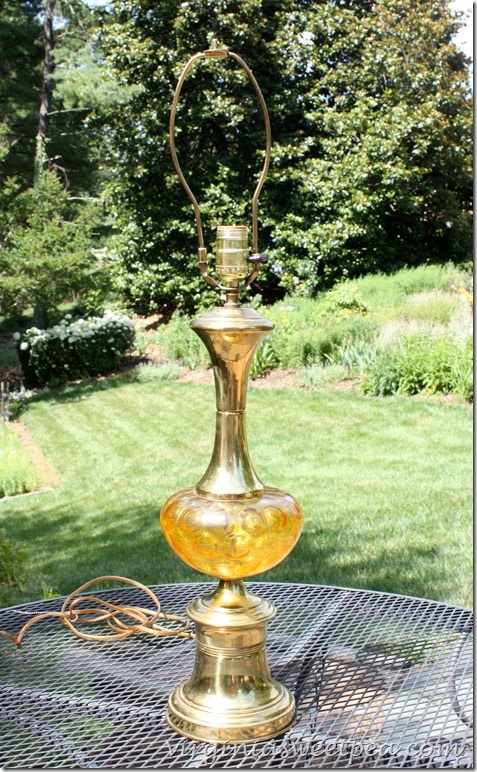 I cleaned the "brass" part of the lamp with a damp magic eraser and it immediately looked nice. I then realized that the amber part was paint over glass and that the amber came off with a little bit of magic eraser elbow grease.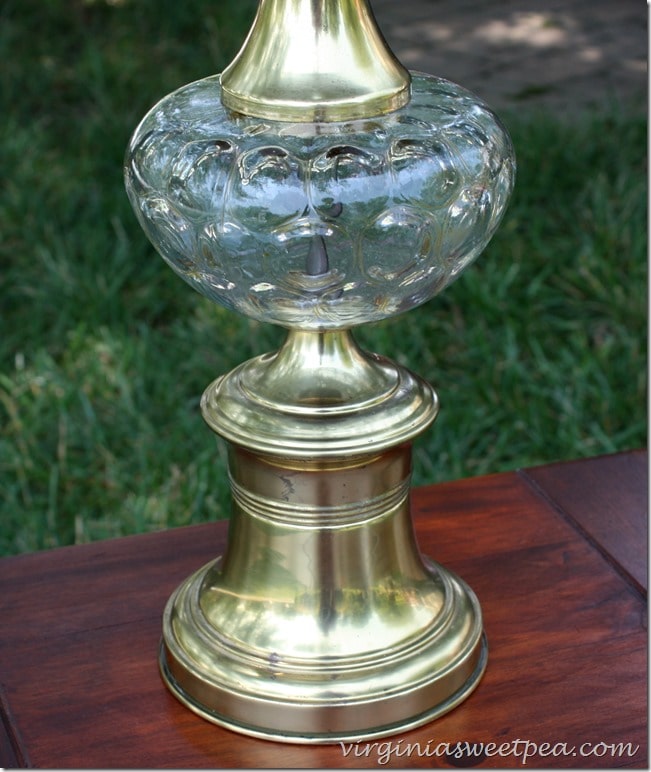 I got lucky and found a shade that I liked at Lowe's for $20.00. Since the cord and plug were old, I rewired the lamp for safety. For a $35 investment, I now have a new-to-me lamp that I really like.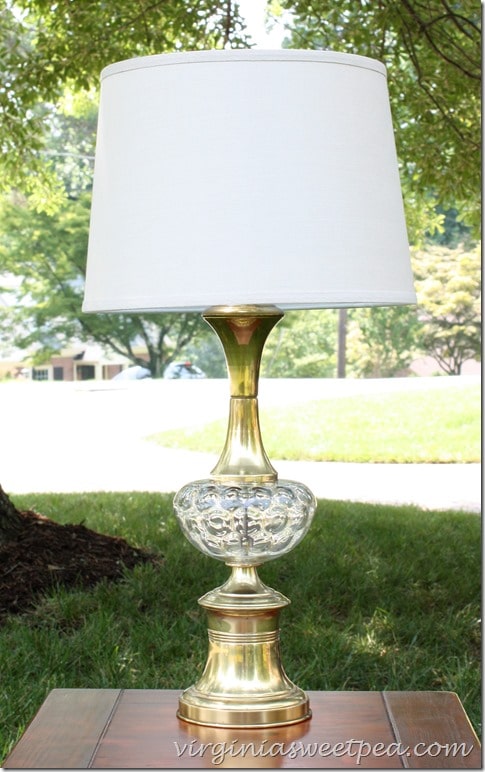 The second makeover I'm sharing today is the staining of a pair of Cargo end tables that Mr. SP purchased at the mall when he first arrived to town in 1986. Mr. SP stained them in his apartment (can you imagine the smell) where they were used until he bought our house in 1992. They were moved to our house and have been family room end tables until we replaced them with my parents' late 1960's end tables in April.
Years of use resulted in a few knicks here and there and a dull finish. As an experiment, I rubbed General Finishes stain in Mahogany over one of the tables to see if it would take the stain. you can see below that my experiment worked like a charm. I also sealed the stain with GF's topcoat.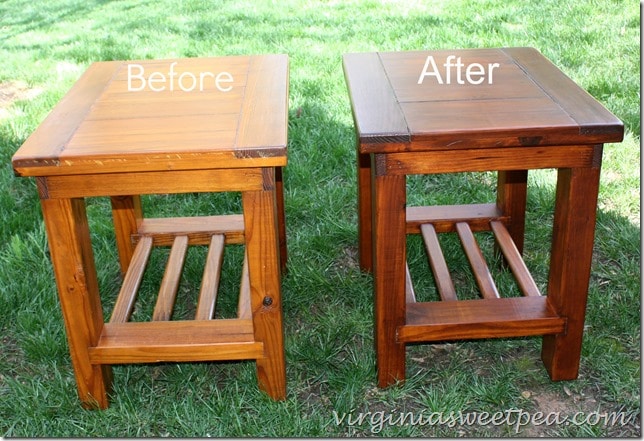 I'm liking my 1960's lamp paired with one of our 1980's end tables.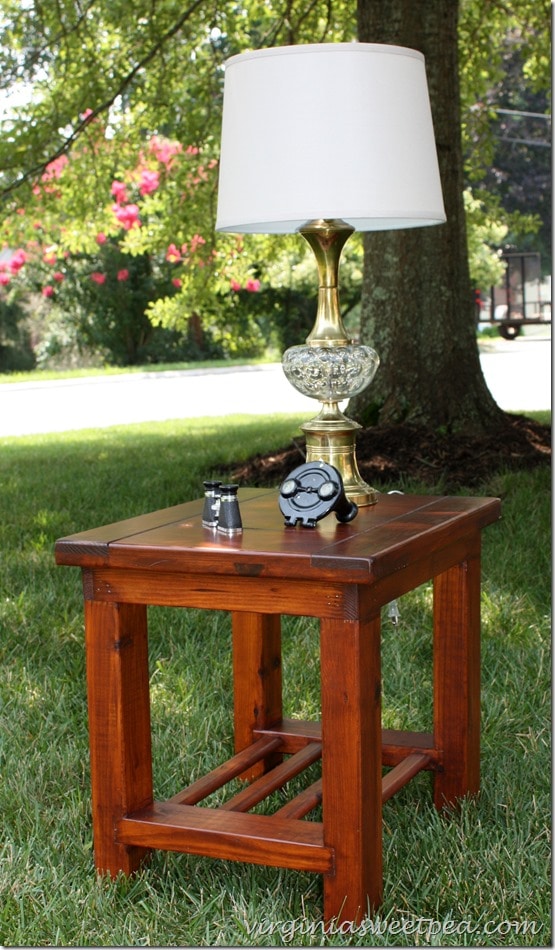 Another funny story: I sometimes forget that I'm getting old. My friend Megan of Rhappsody in Rooms was at my house a few months ago and saw these tables in our basement. I started chatting about them and said, "Don't you remember how every mall had a Cargo or a This End Up store?" Megan gave me a blank look and I realized that at 20 something Megan had no idea what I was talking about. Cargo had long left our mall long before Megan was born!
These end tables will be used at the lake when our house is complete.
Speaking of the lake, I hope to have a house update soon. There was no progress last week because of the holiday but something should happen this week, hopefully a basement floor.
If you liked this post, I would love it if you would pin it for others to enjoy.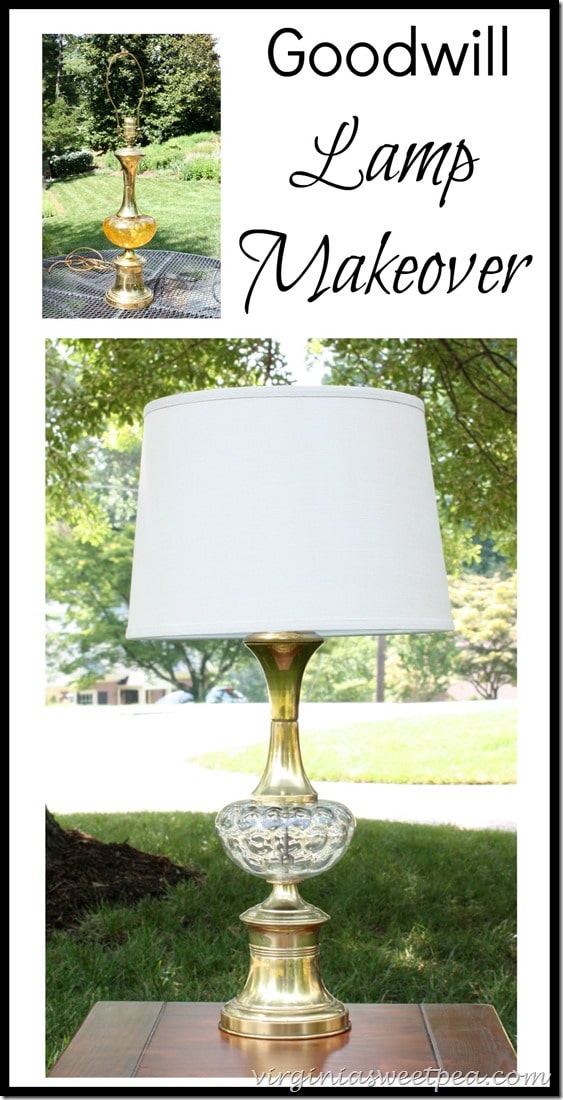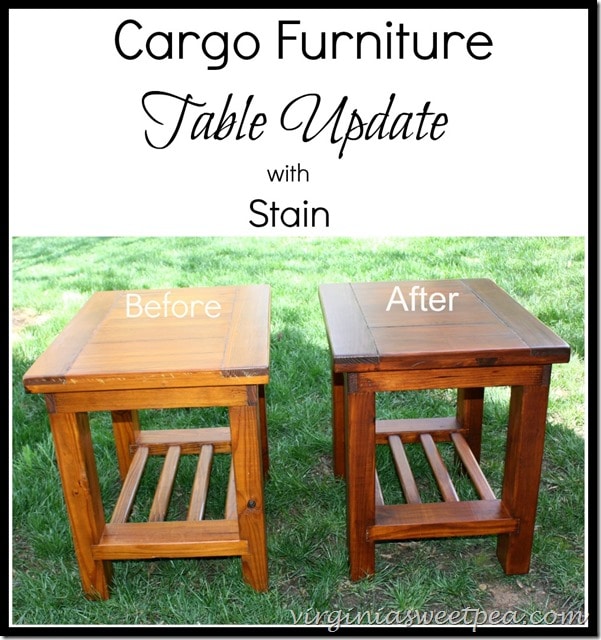 Please tell me I'm not the only one who remember Cargo and This End Up at the mall!
Sharing With:
Dwellings-The Heart of Your Home, Between Naps on the Porch, Concord Cottage,Stone Gable, Sand and Sisal, Yesterday on Tuesday, A Stroll Thru Life, Savvy Southern Style, Just a Girl and Her Blog, Common Ground, Imparting Grace