Can you believe that 2015 is almost over? My mom always told me that the older you get the faster that time passes and boy-oh-boy was she right.
Since it's the end of the year, I thought it would be fun to share my most popular posts for 2015. And, to make this even more fun, I've teamed up with some friends who are also sharing their top ten posts for the year. You'll find links to my friends' top ten at the bottom of this post.
When I looked at Google Analytics to see what were my top posts for the year, I was surprised at the results. (You'll see the true top ten posts below.) My ten favorite projects of the year weren't included in my analytics results, so I shared them earlier this week.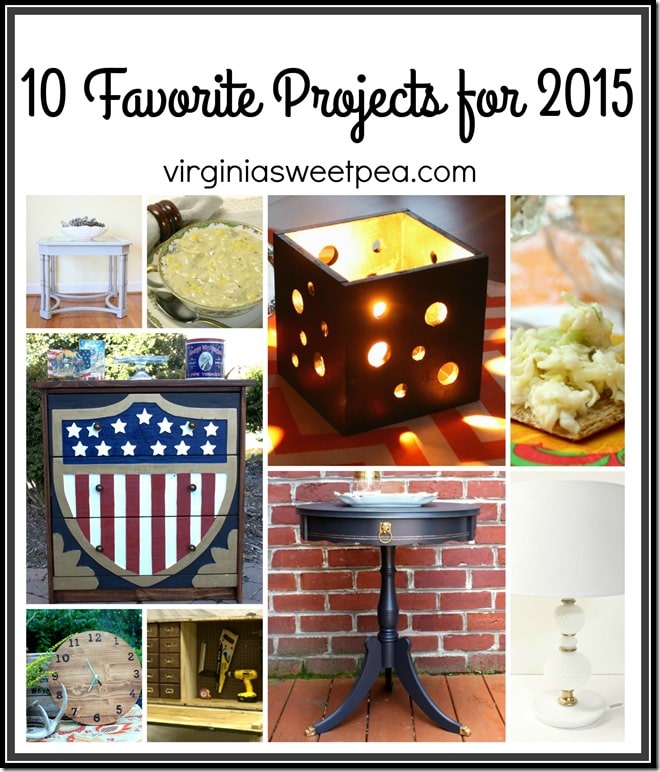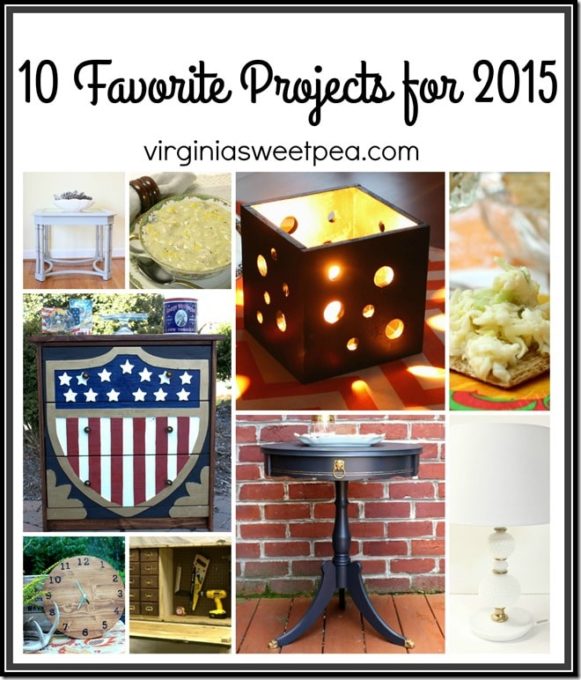 Now on to my true top ten!
My 2015 Top Ten Blog Posts
Thanks to Pinterest, my 2015 Stitch Fix posts were quite popular. I pretty much do not go shopping for clothing thanks to Stitch Fix. A box is scheduled to arrive this week, so look out for my next review the first week of January. You can click on the picture to see all of my Stitch Fix reviews.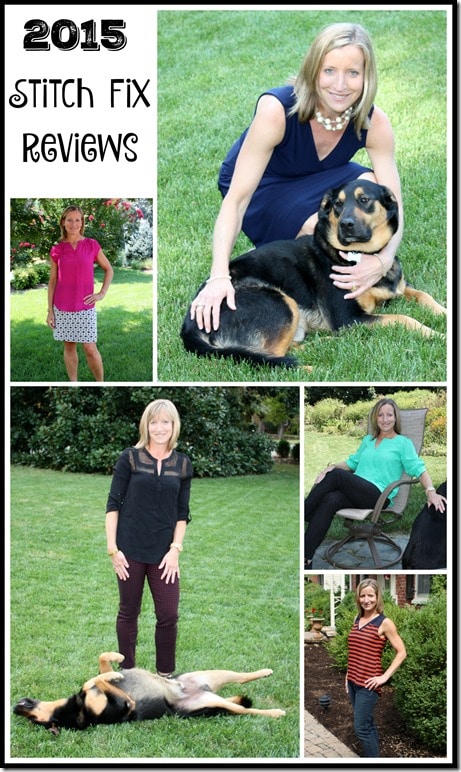 #1 July Stitch Fix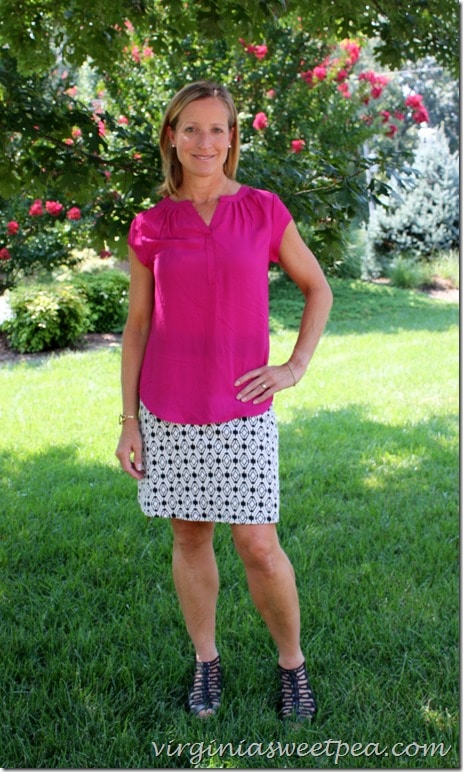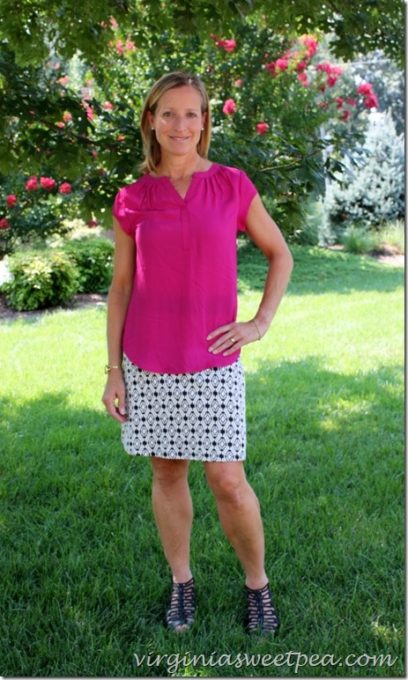 #2 September Stitch Fix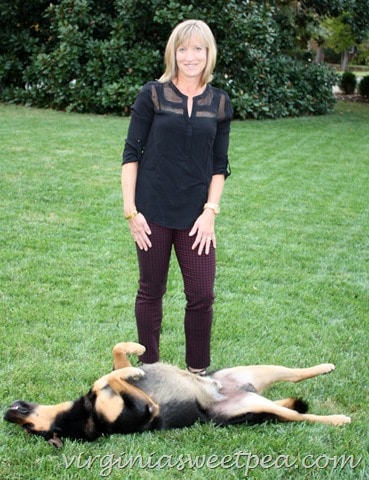 #3 August Stitch Fix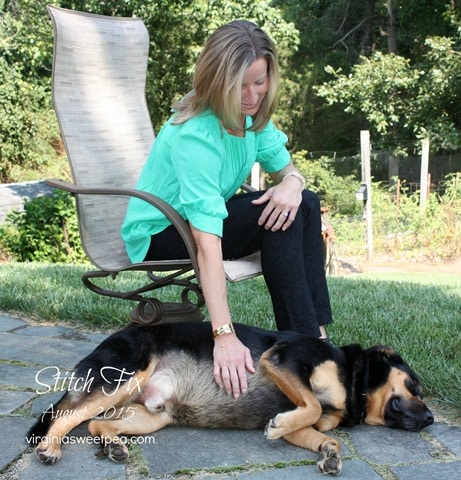 #4 Goodwill Desk Makeover
Finally we get to some DIY! I had so much fun making over this desk that I found at Goodwill. It didn't take long to sell at my shop. Speaking of my shop, Blue Sky Cottage is closing at the end of January. I'm hoping to find another space to rent soon.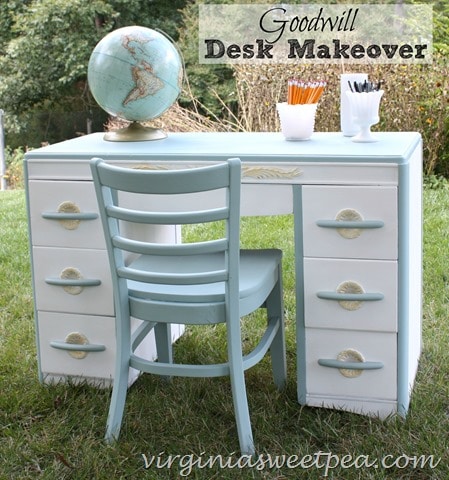 #5 DIY Crate Cabinet with Sliding Drawers
Mr. SP and I enjoyed designing and building a crate cabinet. We are still debating where we'll use this and I think that at the lake in the basement to store tools is going to be the winning spot. It will be perfect beside the Russian Rifle Case to DIY Workbench that we've already built to use there.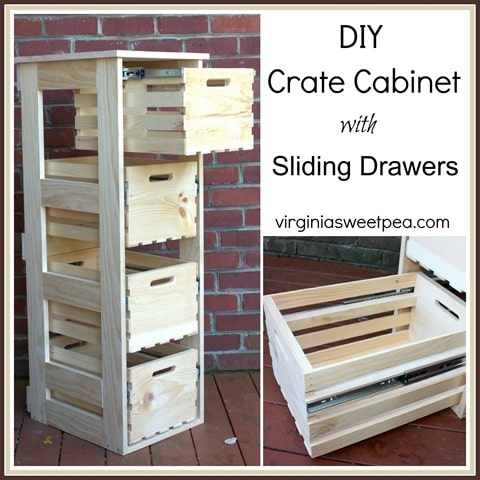 DIY Crate Cabinet with Sliding Drawers
#6 May 2015 Stitch Fix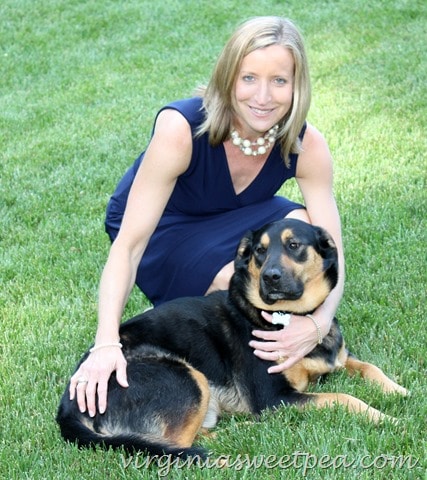 #7 Two Makeovers: 1960's Lamp and 1980's Cargo End Tables
A 1960's lamp that I found at Goodwill got a makeover this summer. I'm hoping to take this to the lake soon. In the same post I shared the new look I gave two 1980's Cargo end tables. The end tables are already at the lake waiting to be enjoyed.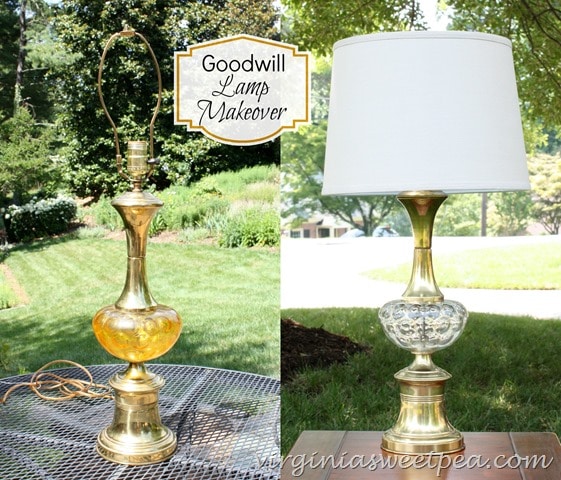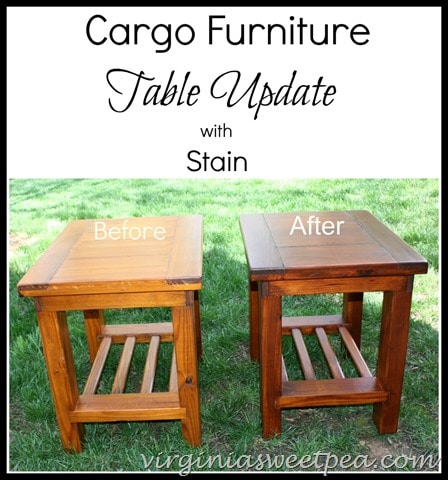 Two Makeovers: 1960's Lamp and 1980's Cargo End Tables
#8 June Stitch Fix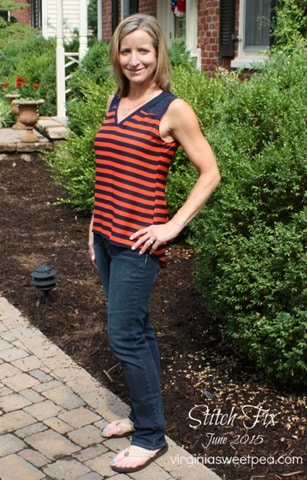 #9 Two Fall Wreaths
If you've been reading my blog for any length of time, you know that I love to make wreaths. This fall I made two wreaths, one for my front door and one for our kitchen door.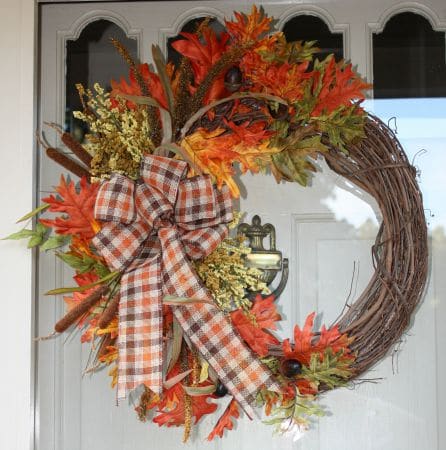 #10 Vintage Teacher's Desk Makeover
I fell in love with this desk the second that I saw it at Goodwill. It didn't take much TLC to bring it back to life. This piece is a beast and too heavy for me to help Mr. SP to move into our office. I'm hoping (fingers crossed) that he'll invite a strong friend over to move it before 2015 is over.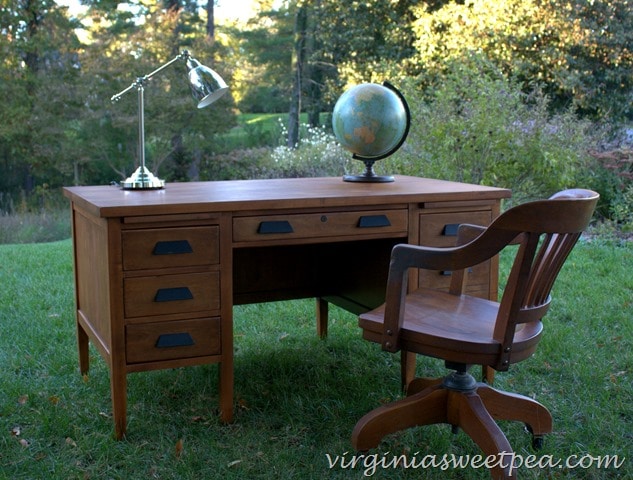 Vintage Teacher's Desk Makeover
Not making the top ten but definitely my top project for the year is the construction of our lake house at beautiful Smith Mountain Lake, VA. It finally was complete in November and we have been slowly moving things into it.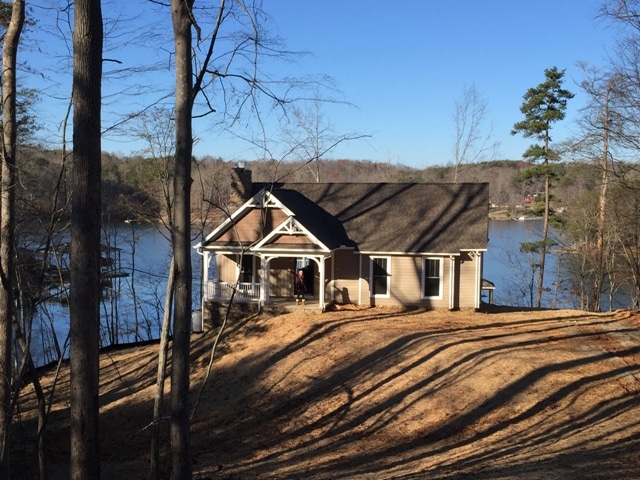 Domestically Speaking | Cupcakes and Crinoline |Our Southern Home
My Uncommon Slice of Suburbia | Yesterday on Tuesday | Mad in Crafts
Petticoat Junktion | Roots North and South | DIY180
Inspiration for Moms | Restoration Redoux | Create & Babble
2 Bees in a Pod | Garden Matter | Artsy Chicks Rule
Cottage at the Crossroads | Confessions of a Serial Do-it-Yourselfer | Sweet Pea
Plum Doodles | What Meegan Makes | Clean and Scentsible