Upcycled Greeting Card Storage Box
Upcycle a floppy disk storage box to use for storing greeting cards.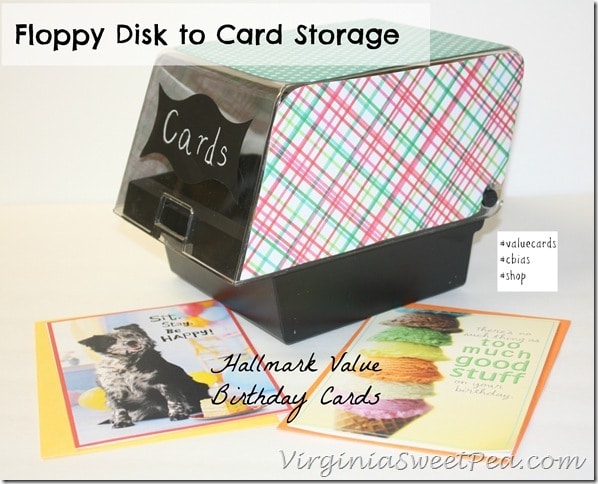 Do you enjoy sending and receiving birthday cards? I do! While I appreciate any birthday wish, I'd much rather receive a birthday card in the mail than an email, text, or Facebook message.
I like to keep an assortment of greeting cards on hand so that I have them when I need them.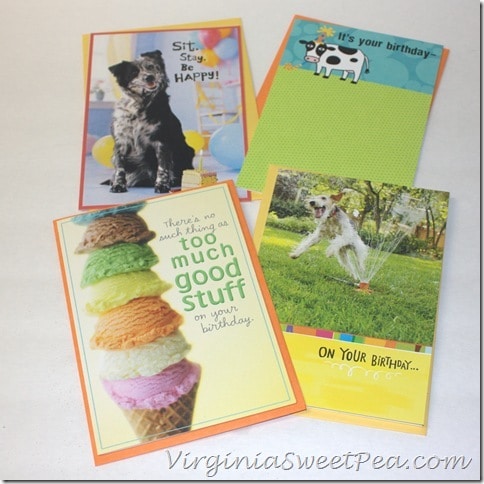 It's much easier to have cards on-hand rather than shop for one every time you need one.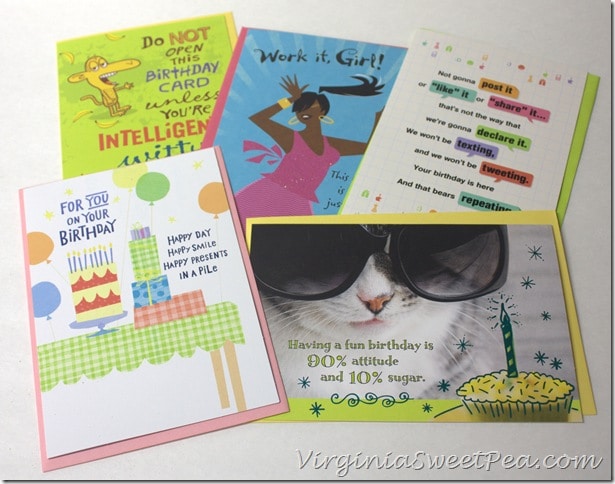 Because I like to craft, I put on my thinking cap to come up with a unique storage system for my stockpile of Hallmark Value Cards. A 5.5" Floppy Disk Holder ended up being the perfect card holder. To make it pretty, I decorated the sides with scrapbook paper and made a chalkboard label for the front. Now my cards are all together in a handy storage unit.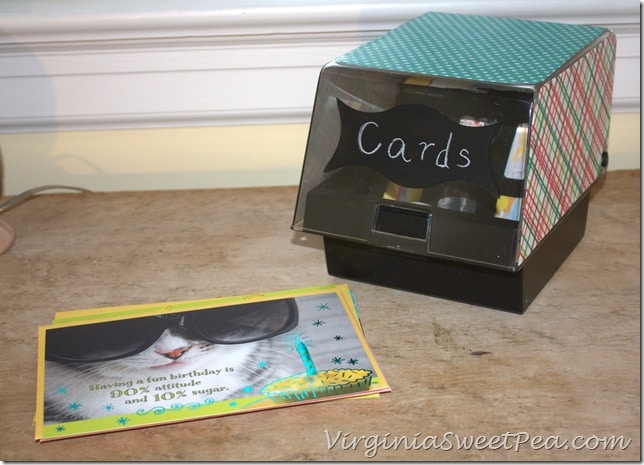 The floppy disk dividers make it easy for me to sort my cards. Funny cards are in the first section.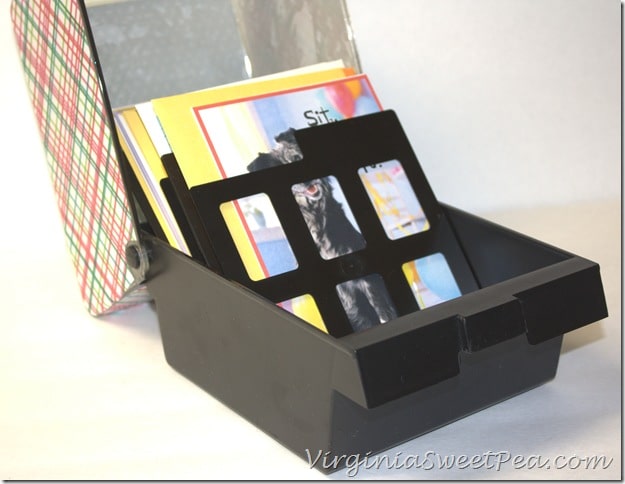 Sympathy cards are in the middle and other birthday cards are in the back. I put address labels and a pen in the front of the box so that I have everything that I need to write a card for a birthday.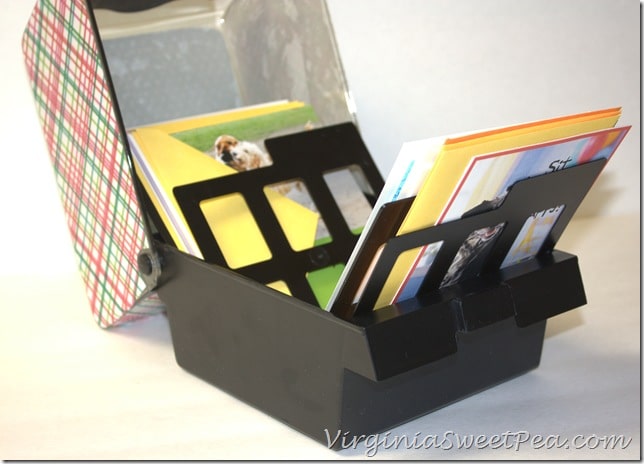 Now that I have a selection of greeting cards ready to send, I'm more likely to actually send a card rather than thinking about it and then forgetting all about it.