Generation X and Y go Antiquing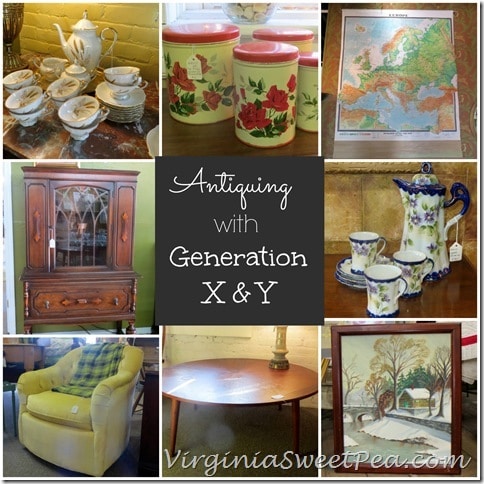 My friend Megan of Rappsody in Rooms and I met downtown on Saturday to do a bit of shopping. We thought it would be fun to go to two antique stores, take pictures of what appeals to us, and compare what we like. We were together some of the time but neither of us paid particular attention to what the other was photographing.
We wondered if what I, a Generation X gal at 40 something, would like would be much different from what Megan, a Generation Y gal at 20 something, would like.
After I got home and looked at my pictures I kind of chuckled because this 40 something might have the taste of an old lady! I'm sharing my pictures in the order that they were taken.
Megan and I started at Estates Revisited. If you like antiques and are in Lynchburg, you should check out this store. The first thing that caught my eye was a vintage canister set. I have a small collection of these and love to store pantry items in them.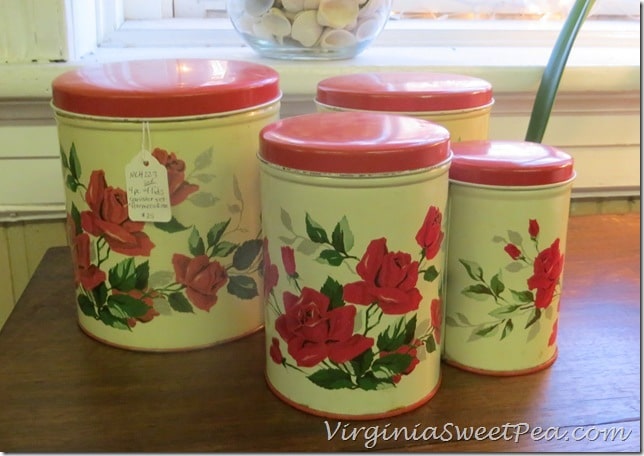 I don't need a china cabinet but I like this one a lot better than the one I have.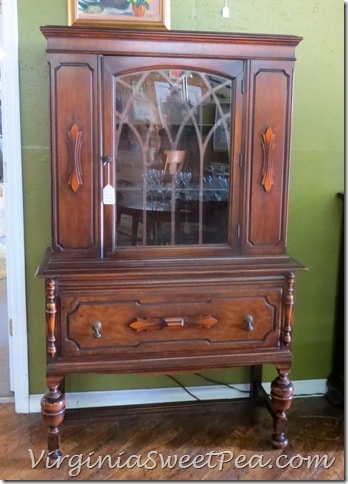 I've been looking for a vintage school map. This map of Europe is huge.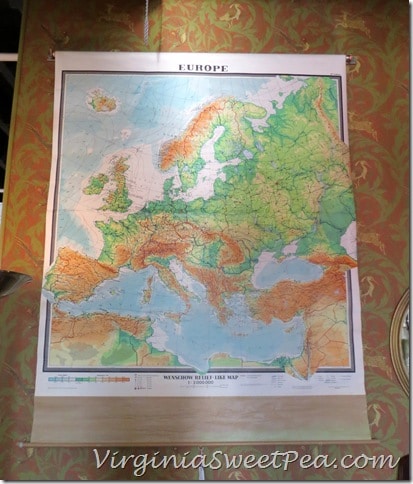 This USA map came from a local school. I'm kicking myself for not buying it.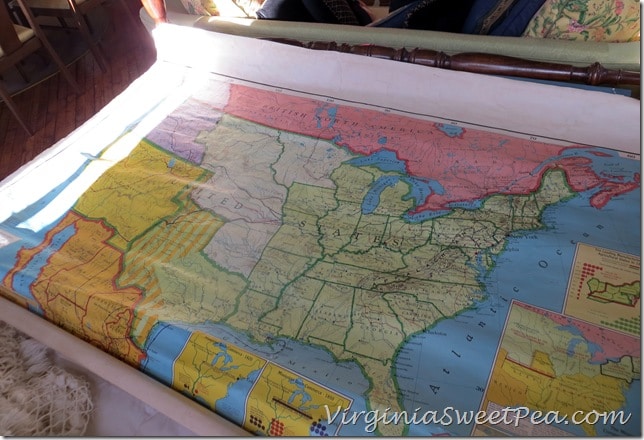 It's too bad this chocolate set only has three cups and saucers with it. It probably originally had at least six.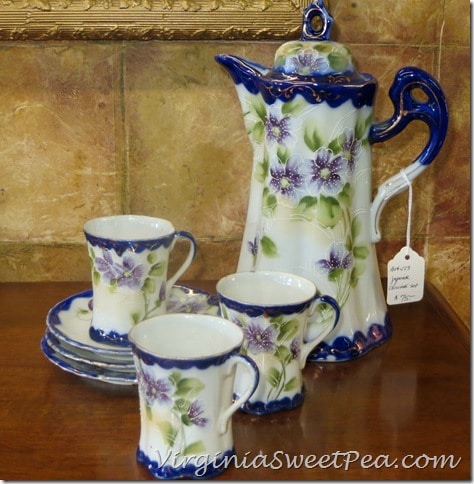 I've loved china since I was a young girl. My Mama and I both think that a girl can never have too many dishes. The wheat pattern on this set is pretty.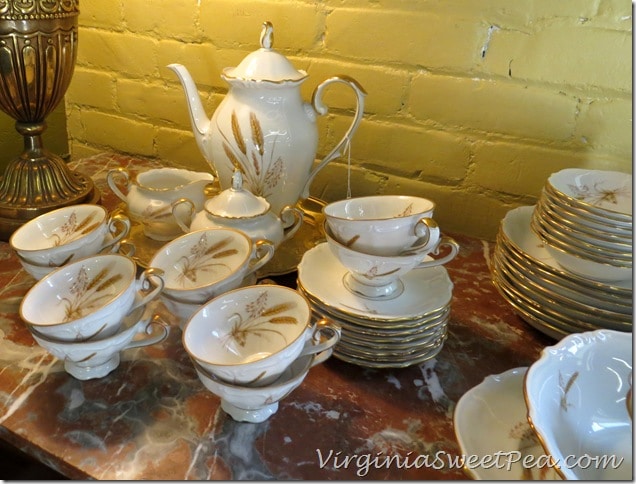 I am always attracted to floral prints and paintings. This original was a reasonable price.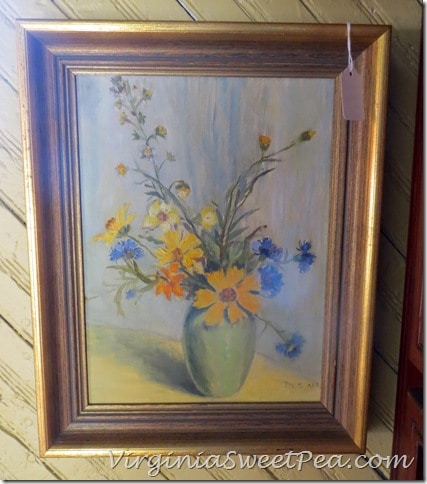 I really liked this round coffee table. It's a great height and a generous size. I think the tag said Danish.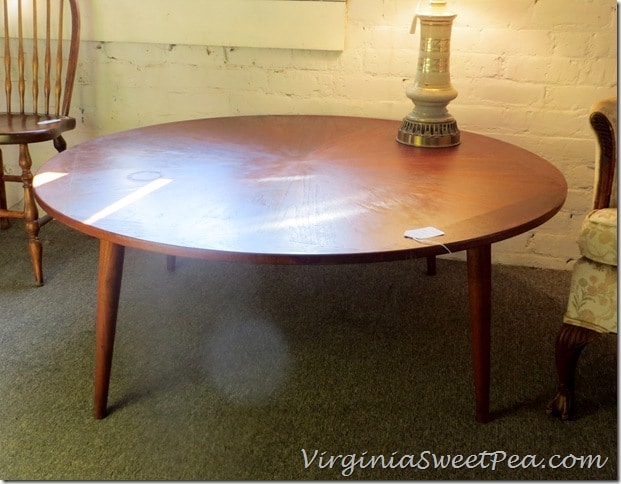 This piece must have come out of an old store or warehouse. It would be a great storage piece.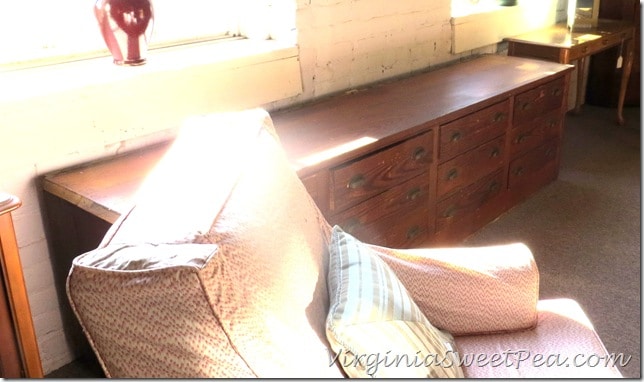 I already own a mirror that's similar to this one. I like the Currier and Ives print at the top.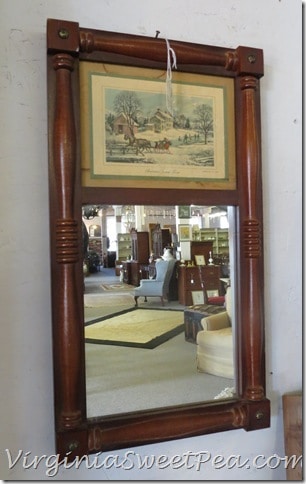 I liked the lines of this chair and think it would be perfect in a bedroom or sitting area.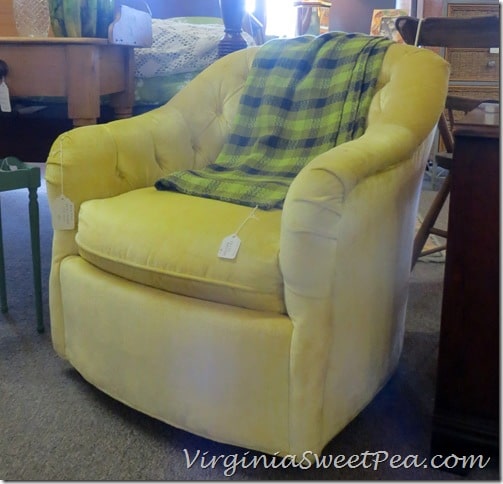 Our next stop was Estates and Consignments. This store is in a gigantic warehouse and you never know what you'll find for sale. Saturday wasn't a great day and I found very little that appealed to me.
I love old table linens and liked this yellow and green embroidered table cloth.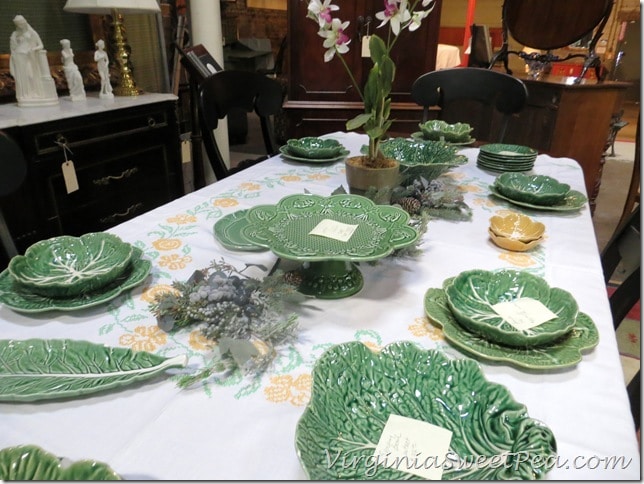 The only other thing that I saw that I liked was this painting.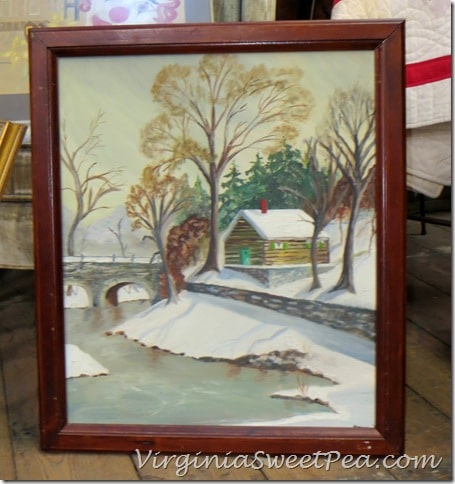 After hitting the antique shops we visited Studio Eleven and Pastiche at Main followed by a yummy Mediterranean lunch. Megan and I had such a fun time antiquing and chatting.
Now that you've seen what appeals to this 44 year old Generation X gal, head on over to Rappsody in Rooms to see what appealed to Megan.
Generation X or Y – Which are you?
Sharing With: Between Naps on the Porch, Petticoat Junktion