It's Not too Early to Think About Christmas Cards
The days are ticking away and before we know it, it will be the Christmas season. One of my favorite things about Christmas is receiving cards. I particularly love photo cards from my friends with children. I love seeing how much the kids have grown over a year, particularly if the card is from a family I don't often see.
My mom displays her photo cards on her refrigerator. My good friend, Elsie, displays hers on a slatted door that leads to her dining room. I usually keep mine in basket and look through them often during the Christmas season.
I've always wanted to do a photo card, but never have because I don't have kids. In recent years, I've received many cards from friends featuring photos from their travels. I decided last Christmas that I would join the fun and send out a photo card for 2011. A snow covered Vermont in December of 2010 provided plenty of good photos from which to choose for my 2011 card.
Shutterfly has an incredible collection of holiday cards from which to choose: Folded Greeting Cards, Flat Greeting Cards, and Photo Paper Cards.
I like the folded greeting cards because there is room inside to write a personal message. The following designs really appealed to me.

Can you tell that I like red?
The Flat Stationary Cards are another Shutterfly option.

I love the retro-look monogram wreath on this card.

This card is a cute way to show off your kids or even your pets.

The traditional photo paper card is the most affordable option.
I love the bright colors bordering this pretty photo card.

Every Christmas, my sister-in-law creates a photo calendar as a gift for family members. We all treasure these and so much look forward to seeing which pictures she chose for each month.
You can even personalize the calendar with small photos on special dates. A friend makes a calendar each year for her husband, and I love to look at their refrigerator where the calendar hangs to see who is having a birthday or anniversary in a particular month.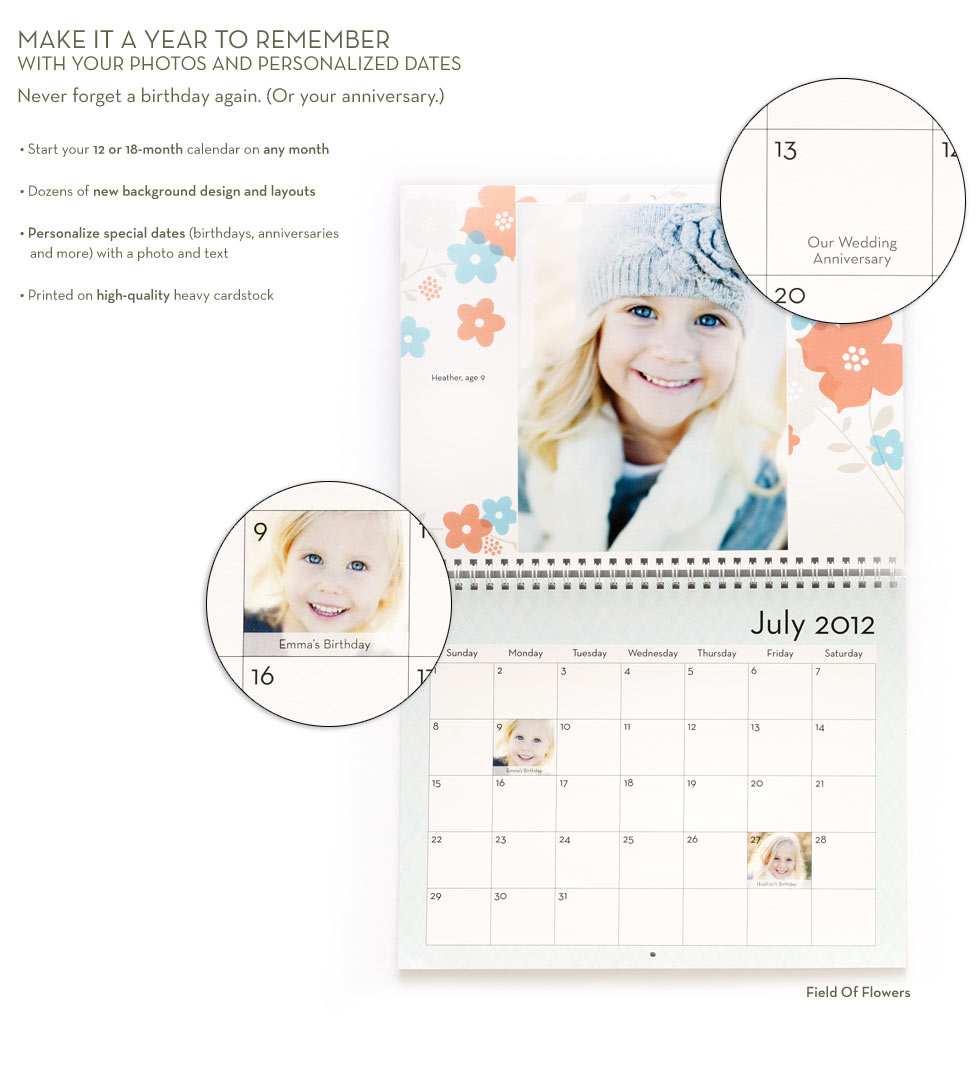 Browsing through the Shutterfly site gave me some great ideas for gifts for some of my hard-to-buy for family members.
Who wouldn't love a photo magnet?
I might use this photo as a gift to each child pictured. What a great way to remember a fun beach trip!

A photo mug would make a great gift for my father-in-law. I need to search through my pictures to find the perfect one to use.
Check out Shutterfly if you are in the market for photo cards or a photo gift for 2011.
All opinions in this post are my own. In exchange for writing the post, Shuttefly generously gave me a code for 25 cards. Click here if you'd like Shutterfly to consider your blog for this promotion.