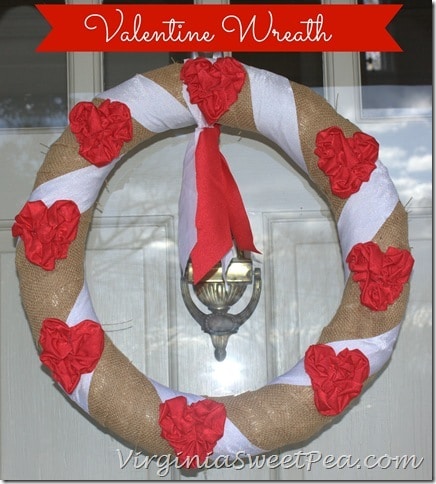 If you've been a long time reader of my blog, you know that I love to make wreaths, especially wreaths for holidays. My front door has been bare for a good while and a recent few days off from school allowed me time to craft a wreath for Valentine's Day.
A door with a wreath looks so welcoming to guests. The bold pop of red from the hearts can be seen well from the street, too.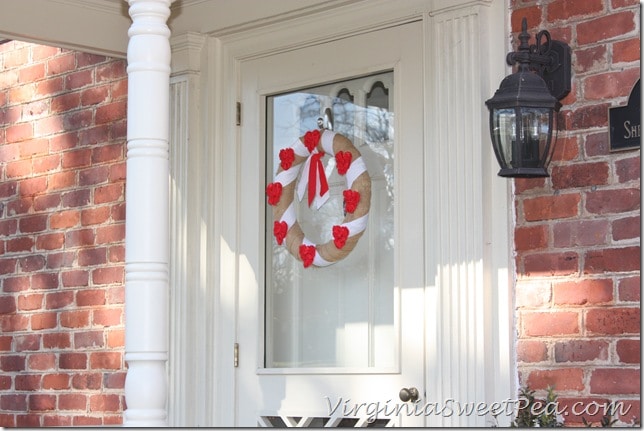 I made this wreath with supplies I had on hand. I started by covering a straw wreath with strips of burlap. The base of the hearts were cut from cereal boxes. Red paper was glued to the back side of each heart in case the cardboard could be seen after adding them to the wreath.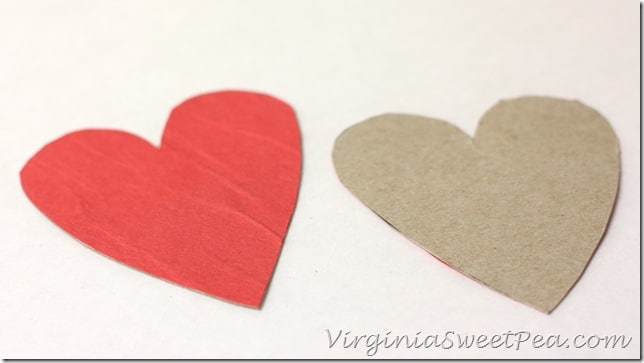 I inherited several packages of Nylon Lycra Trim Strips from my mother-in-law's sewing stash. The packages had not been opened and I'm not sure what she intended to make with them when she purchased them.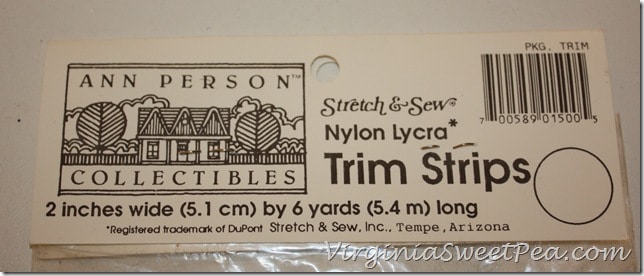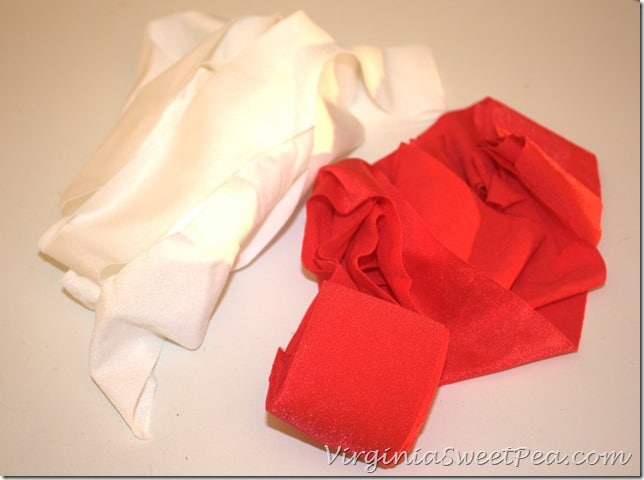 I twisted the trim strip, gluing here and there, to cover each cardboard heart. I didn't have a set plan, these ended up being a glue-as-you-go project.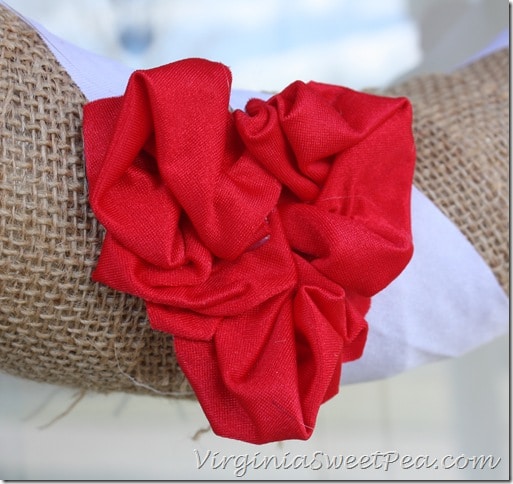 After I made the hearts and placed them where I intended to glue them onto the wreath, I felt like the wreath was a bit plain. Wrapping it with white trim strips followed by gluing on the red hearts brightened it up a bit.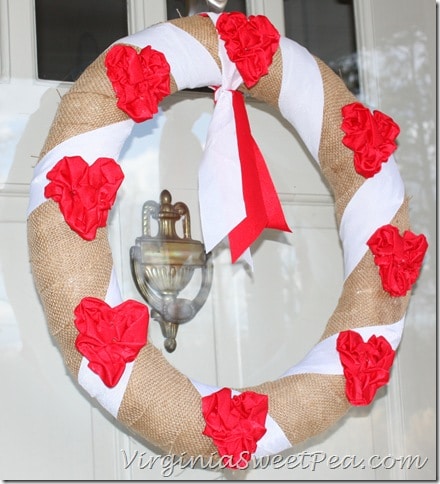 Instead of a bow, I placed a white and a red strip on top of each other, tied it in a knot around the top of the wreath, and trimmed the ends at an angle.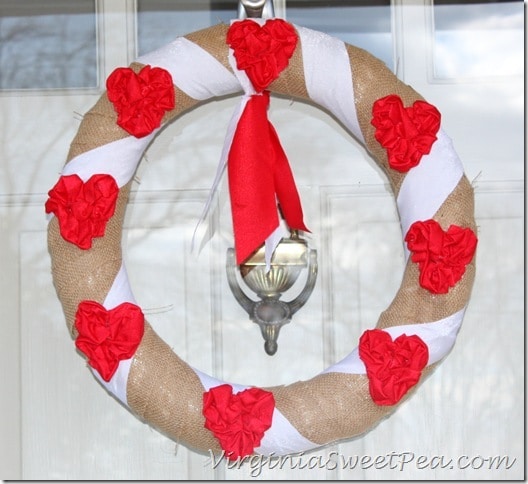 My door now looks cheerful and inviting thanks to my Valentine wreath.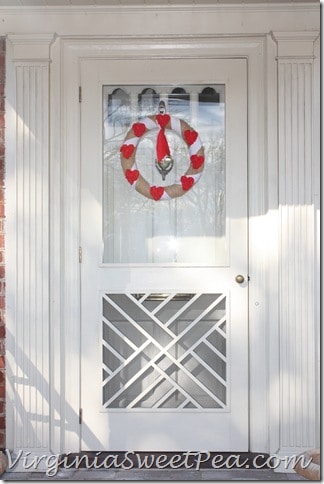 For more Valentine projects, check out my project gallery or click on the link on my side bar. Since I've been blogging for many years, I now have a nice collection of projects to share.
Sharing With:
Between Naps on the Porch, A Stroll Thru Life, Confessions of a Plate Addict, Yesterday on Tuesday, Homework, Dwellings – The Heart of the Home, Serenity Now, Tatertots and Jello