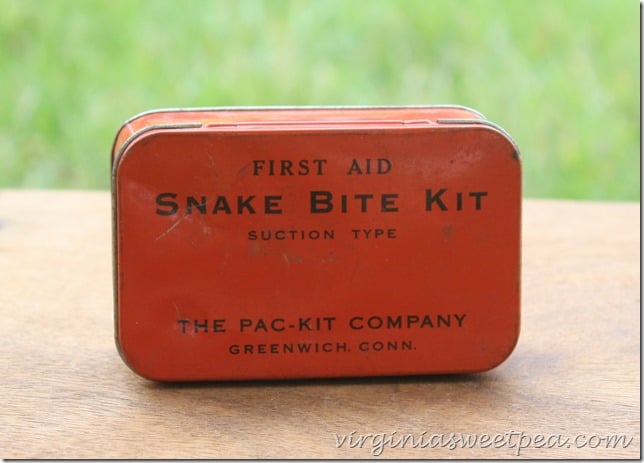 Growing up, my very favorite mystery series was Trixie Belden. Trixie and her best pal Honey constantly found themselves in the middle of a mystery that had to be solved. Trixie's brothers Brian and Matt, along with Honey's adopted brother Jim, and their friends Diana and Dan, all played big parts in solving the mystery. I so much wanted to live the life described in these books. The kids had a club together, they rode horses together, and they always were involved in an adventure. In the very first novel, before Honey's family adopted Jim, Trixie discovered him living in an abandoned mansion where the former owner's wife died from a snake bite. I learned from the book that if a poisonous snake bites, a tourniquet is applied above the bite, the bite is cut open making an X pattern with a razor, and the venom must be sucked out. I was fascinated by this and prayed that I would never encounter a snake, poisonous or not, as I am deathly afraid of them.
This vintage snake bite kit has been on a shelf in our workshop since we added an addition a few years ago. This past weekend I decided to get it down and look inside because I really had never paid much attention to it and I was curious.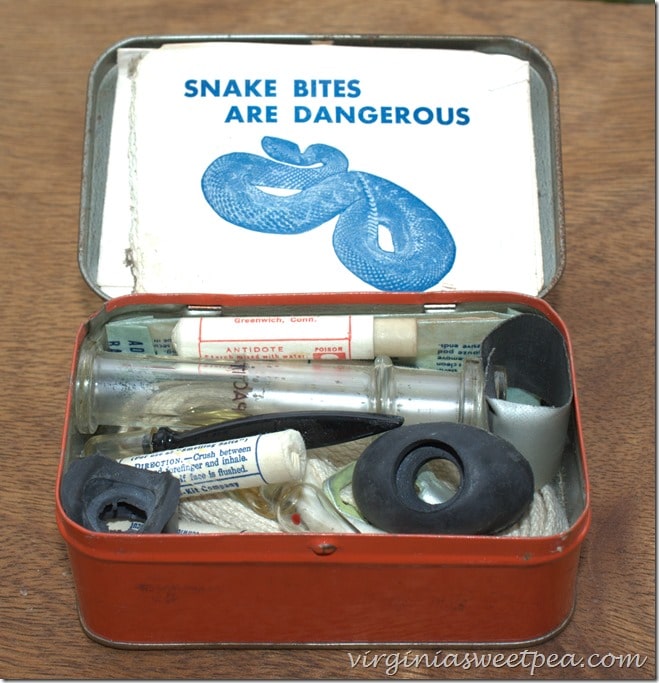 Thank goodness this kit never had to be used. It was issued to my father-in-law when he was in the army in the early 1950's and was then passed along to Mr. SP.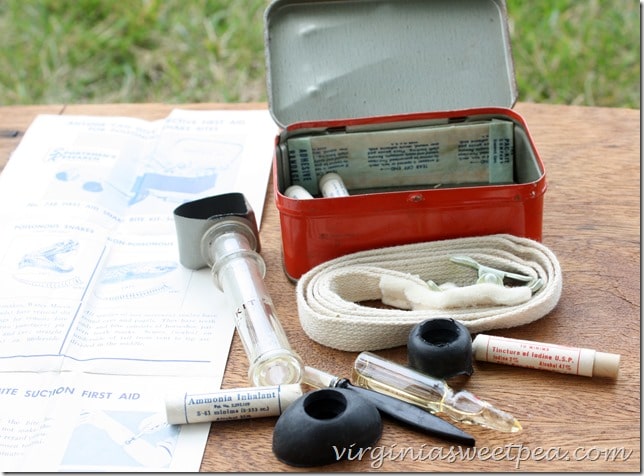 If you don't know the difference between a poisonous and non poisonous snake, read below so that you'll be knowledgeable.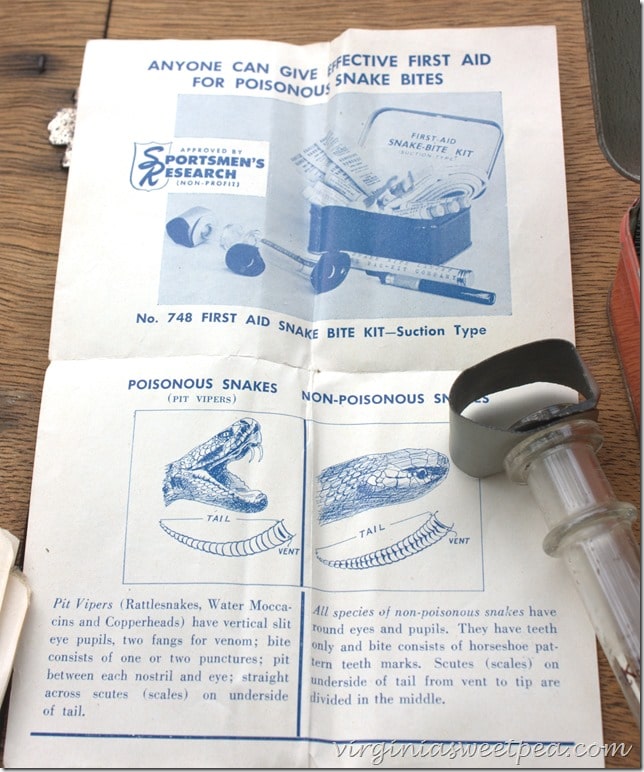 I know the difference, but if it's a snake, I'm out of there too quickly to check its eyes, fangs, and the underside of its tail to see if it is poisonous. I also think that if one bit me, there would be no need for a first aid kit because I would die from the heart attack that it gave me.
What about you? Are you afraid of snakes?