DIY Paper Succulent Wreath
I love the look of succulents and wanted a succulent wreath but making one would be expensive. Instead of using faux succulents, I crafted a paper succulent wreath using a kit.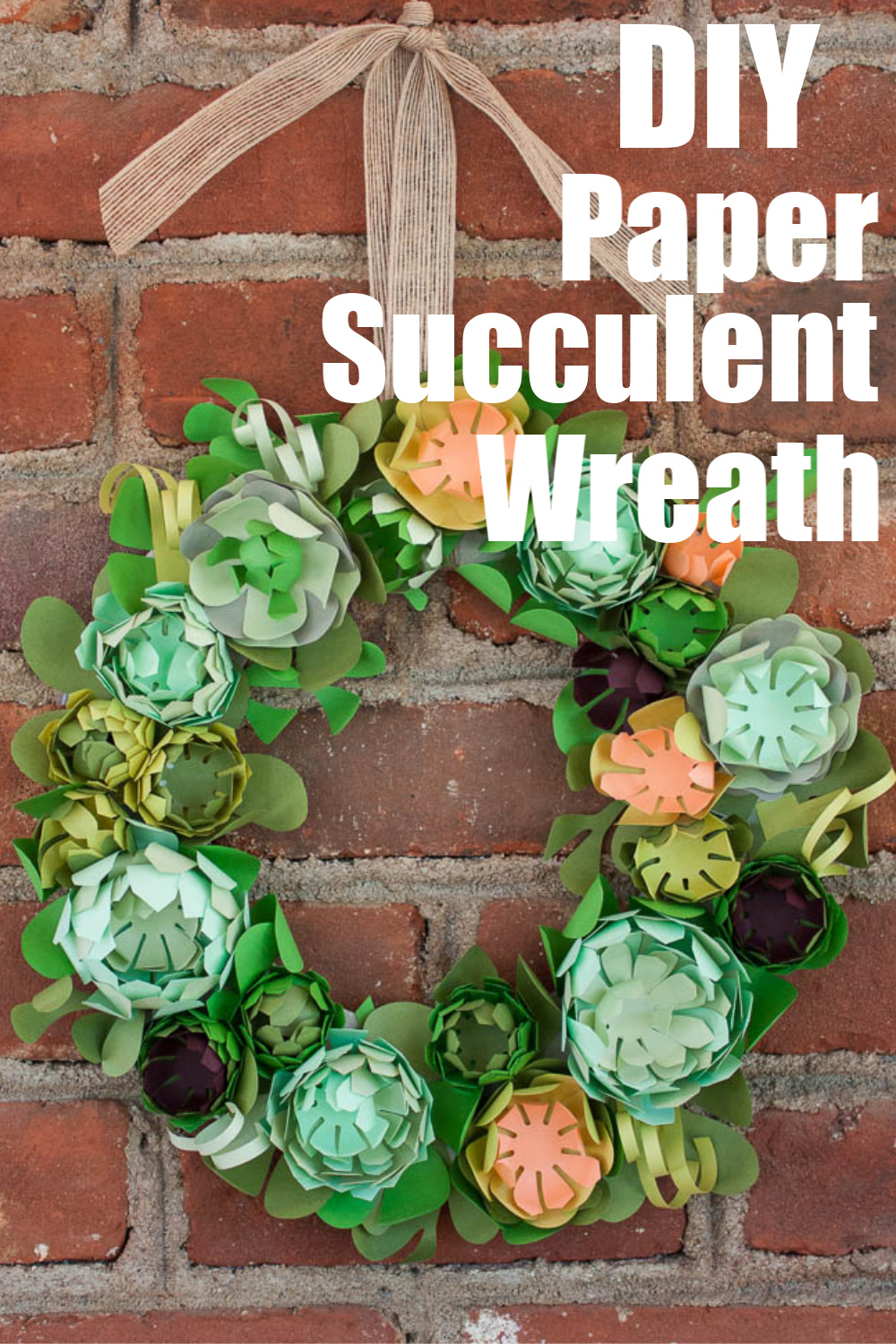 The Wreath on My Porch
Our porch is protected from the elements, so my paper wreath should be safe hanging here. I love how it looks against the brick.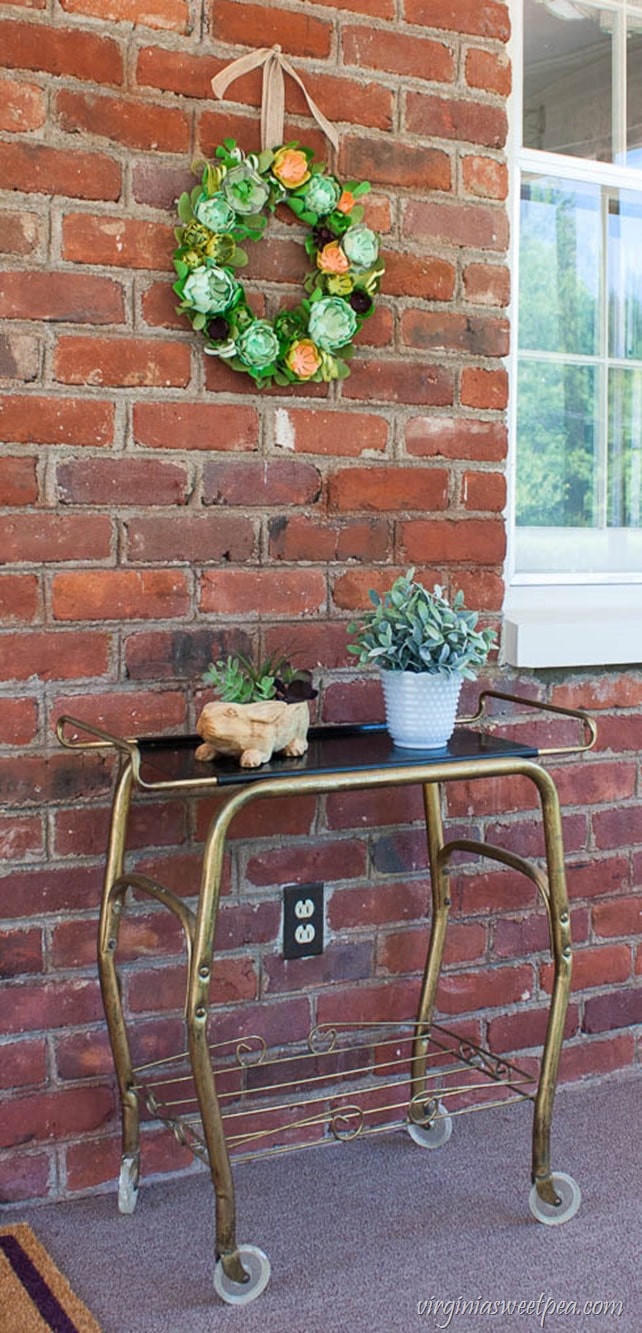 To go along with the succulent theme, I filled a wood rabbit candy bowl with faux succulents and added a faux plant from Ikea to a milk glass vase.
The TV stand is a hand-me-down from my friend, Elsie, that received a makeover a few years ago.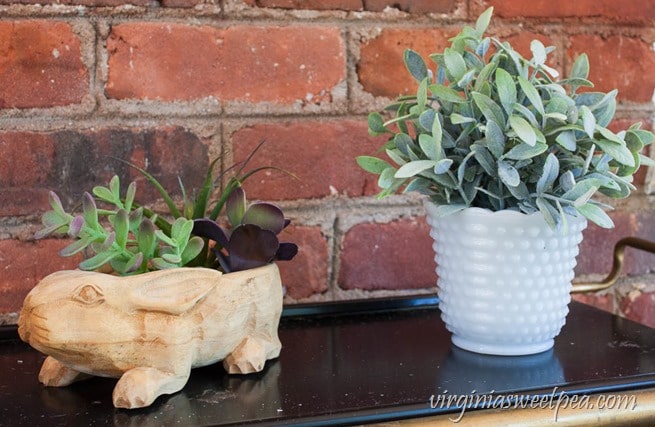 I had a lot of fun making this wreath and I'll be able to enjoy it for years to come.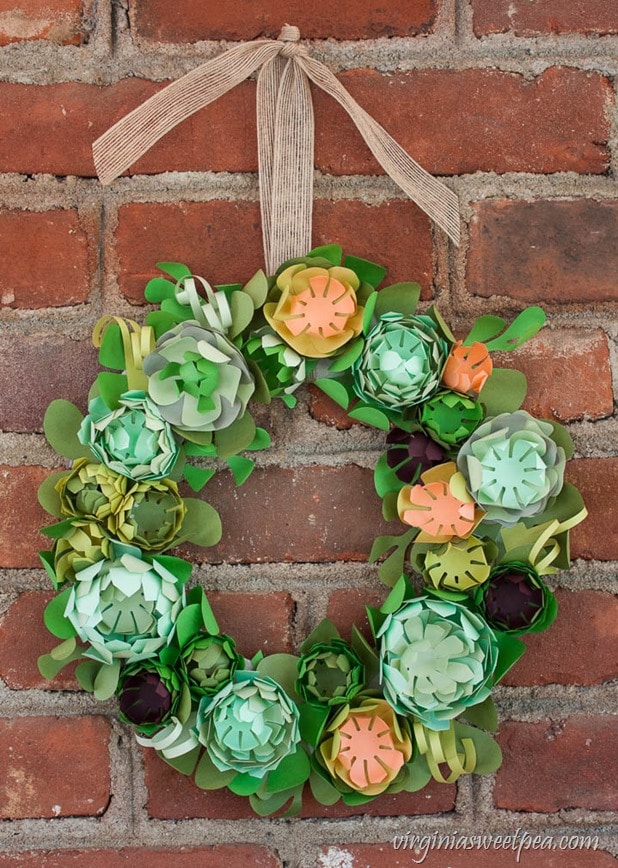 Wreath Kit Details
The wreath kit includes pre-cut shapes (you have to punch them out), ribbon, wreath form, and foam squares.
Not included in the kit but necessary to make the wreath are a bone folder, scissors, and double sided tape.
The directions to make the wreath were easy to follow and since I enjoy crafting, I had a blast making this.
The wreath kit that I used is no longer available but other paper flower wreath kits are still in stock.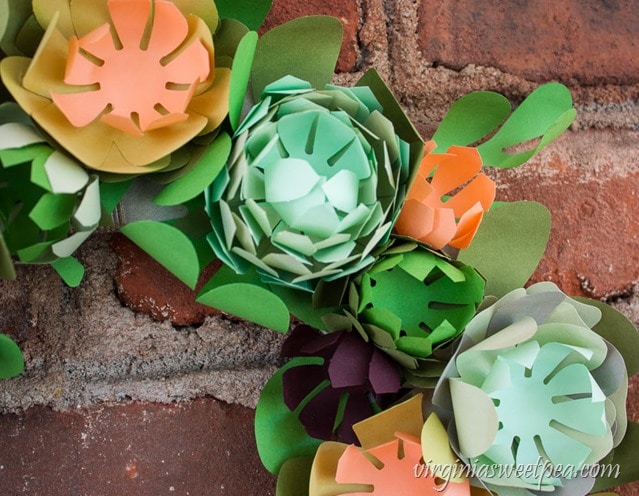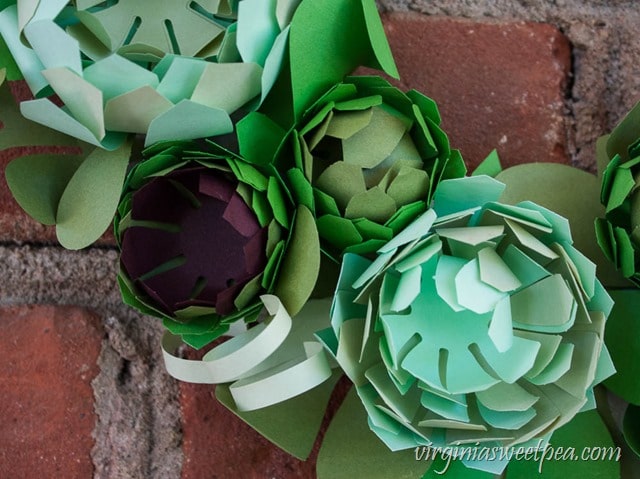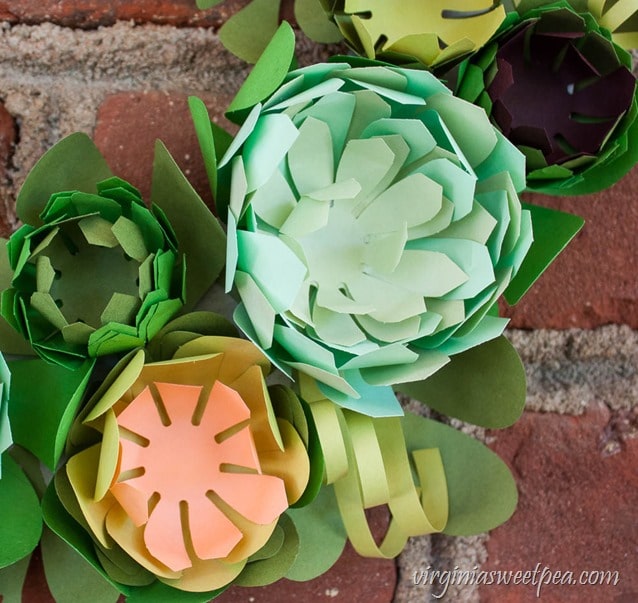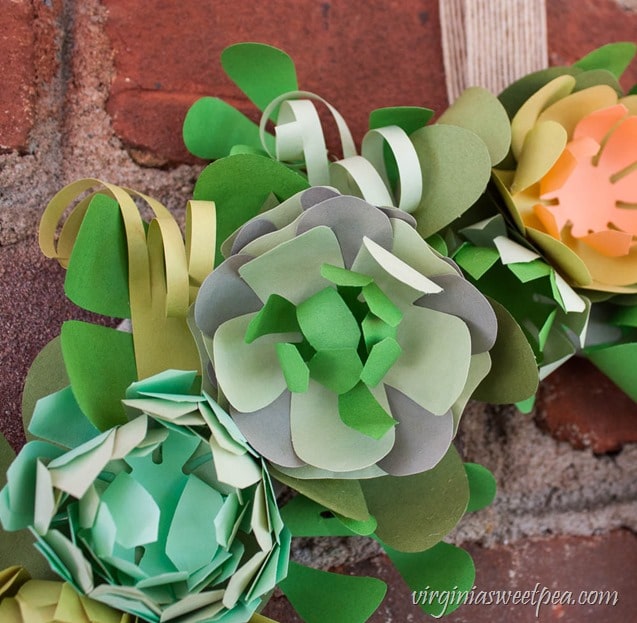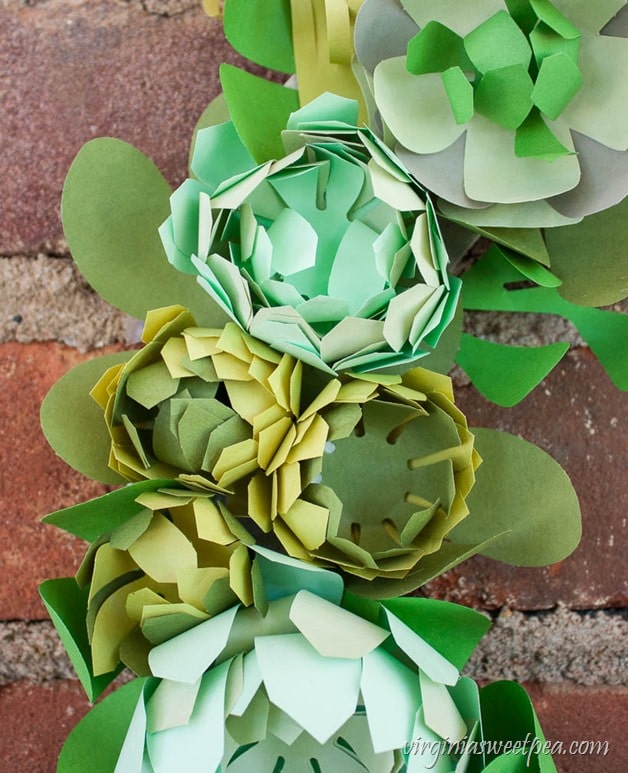 Paper Wreath Kits
If you like to craft, a wreath kit might be something that you would enjoy making.
The paper succulent wreath kit that I made is no longer available, but these wreath kits are pretty and would be fun to make.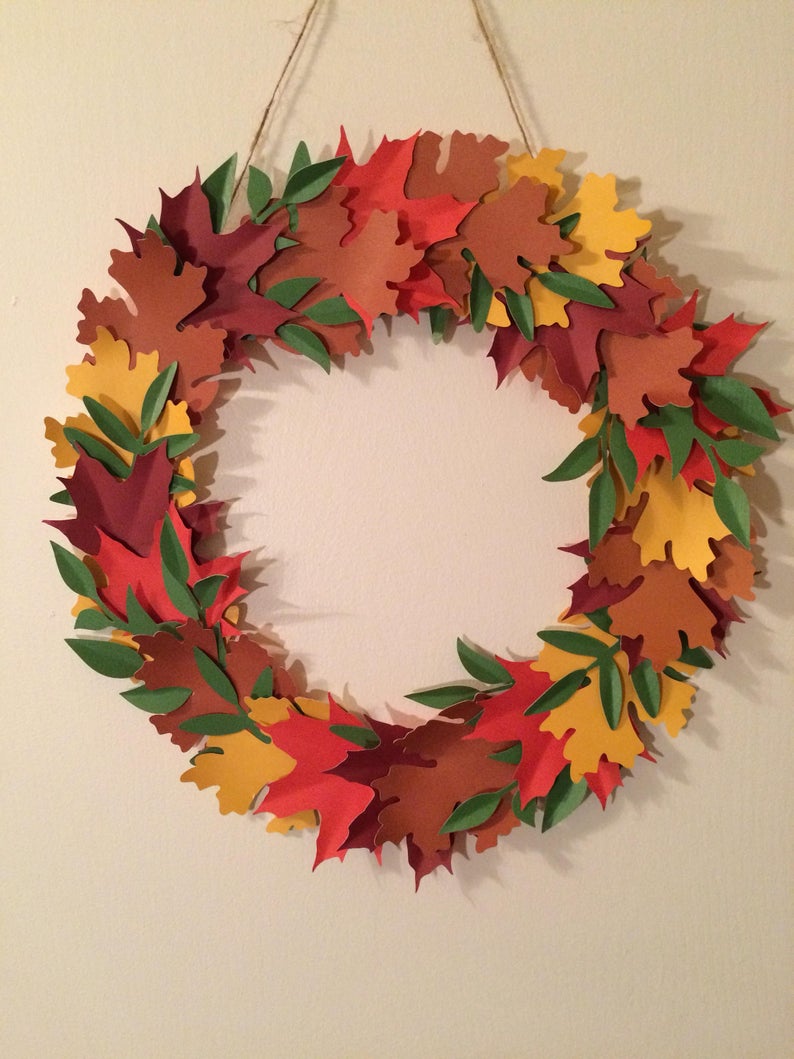 If you like this post, please pin it!