This post and photos may contain Amazon or other affiliate links. As an Amazon Associate I earn from qualifying purchases. If you purchase something through any link, I may receive a small commission at no extra charge to you. All opinions are my own.
A few weeks ago my friend, Nicole, invited a few ladies over to her home for a craft night. Nicole ordered a variety of wreath kits from Paper Source. After we each picked a wreath kit to make, we enjoyed delicious appetizers and listened to 80's music while we crafted the night away.
I chose a Succulent Wreath Kit that was time consuming, so I had to finish my masterpiece at home. A few crafting hours later, I have this beauty hanging on my porch.
Affilate Links are included in this post.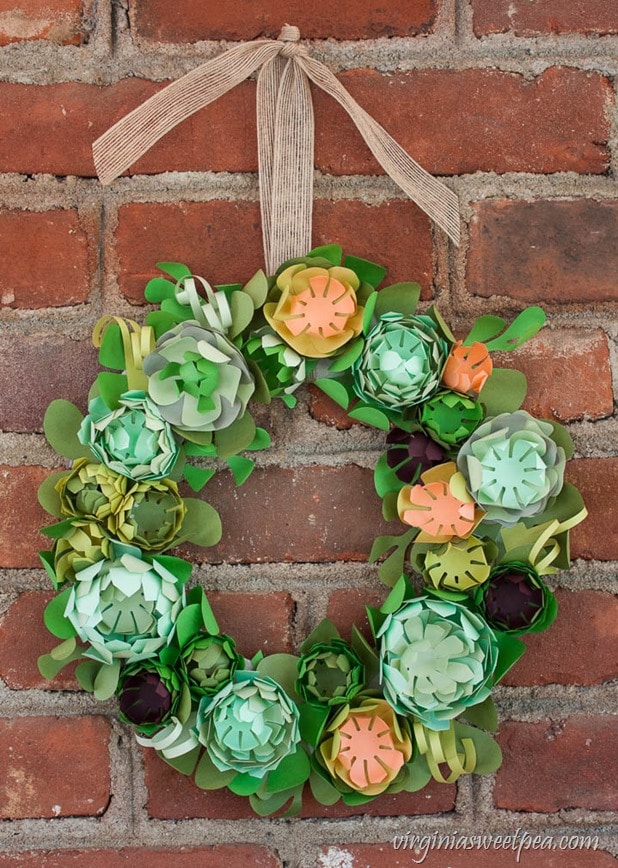 Succulent Wreath Kit
The picture below is from Paper Source. I think my wreath looks pretty similar.
Our porch is protected from the elements, so my paper wreath should be safe hanging here. I love how it looks against the brick.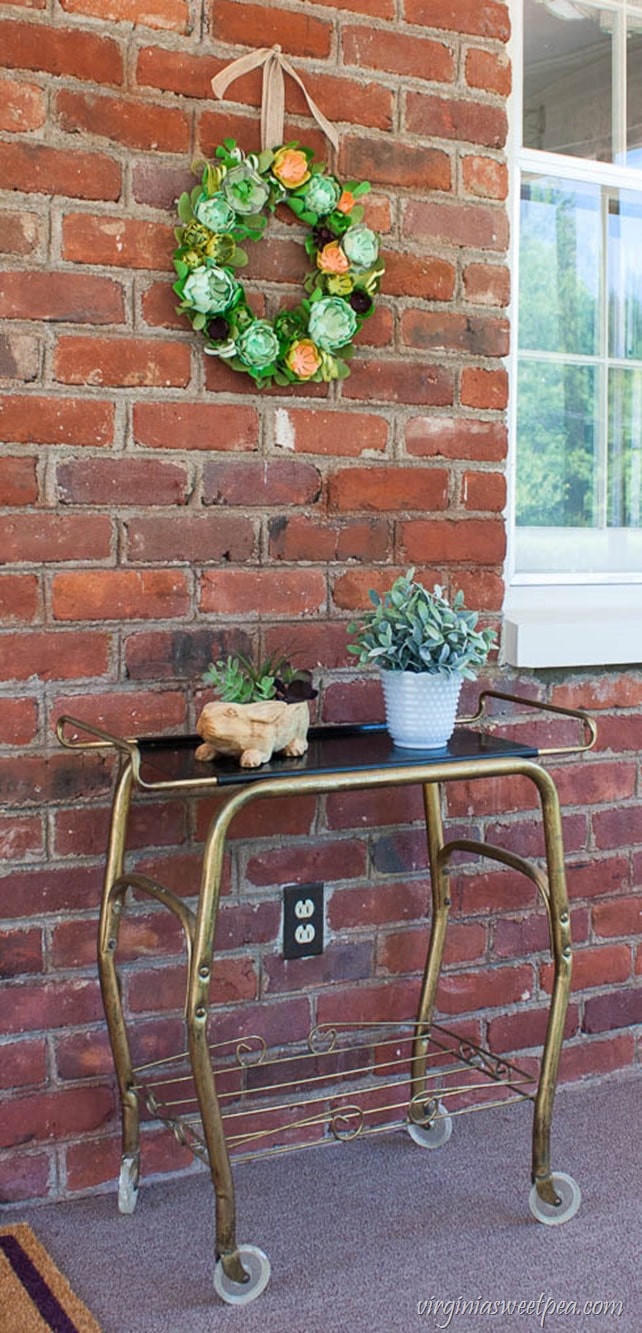 To go along with the succulent theme, I filled a wood rabbit candy bowl with faux succulents and added a faux plant from Ikea to a milk glass vase. The TV stand is a hand-me-down from my friend, Elsie, that received a makeover a few years ago.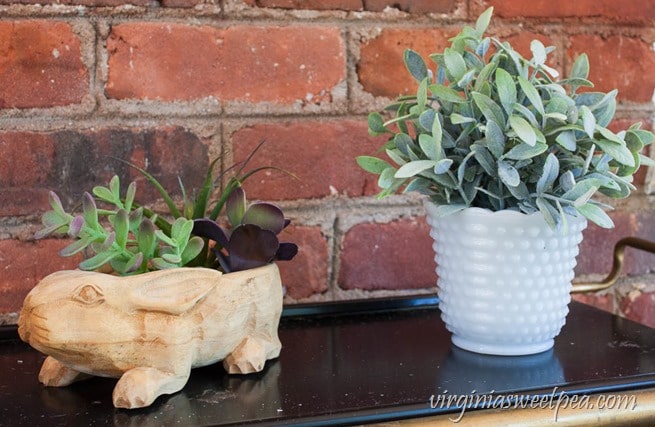 Succulent Wreath Kit Details
The wreath kit includes pre-cut shapes (you have to punch them out), ribbon, wreath form, and foam squares.
Not included in the kit but necessary to make the wreath are a bone folder, scissors, and double sided tape.
The directions to make the wreath were easy to follow and since I enjoy crafting, I had a blast making this.
Kits Our Craft Group Made
Nicole ordered a variety of kits and we each chose one to make.
Terri and Beth made a White Daisy Wreath.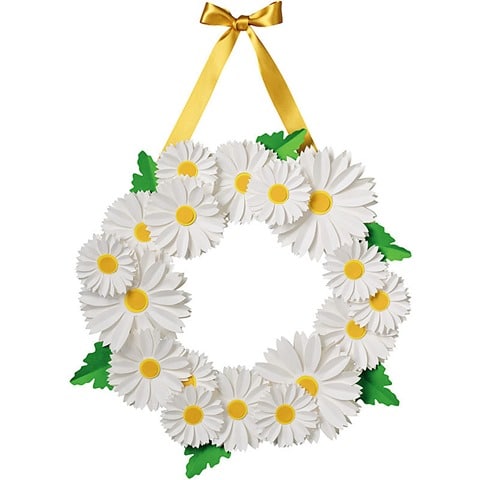 Nicole made the Flowering Wreath.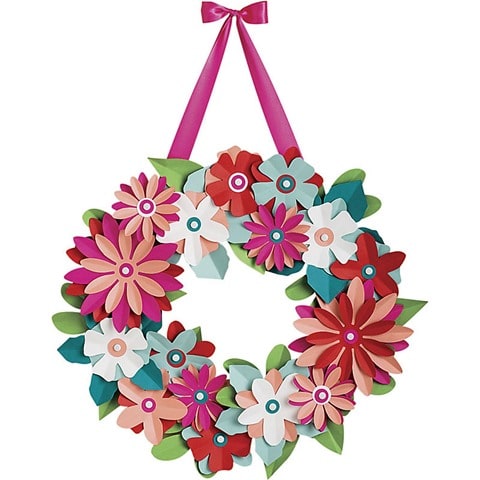 Julie made the Bright Neon Wreath.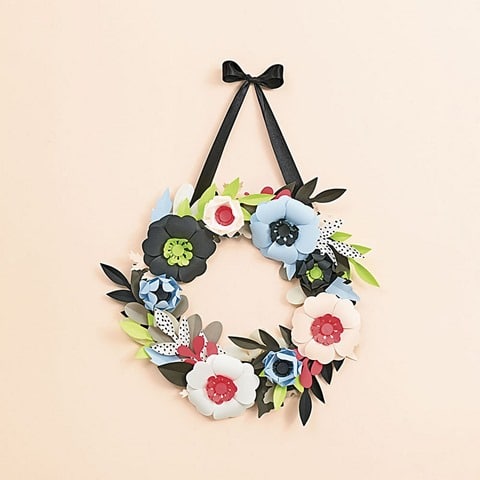 Other Available Wreath Kits
Also available from Paper Source is the Pastel Petals Wreath.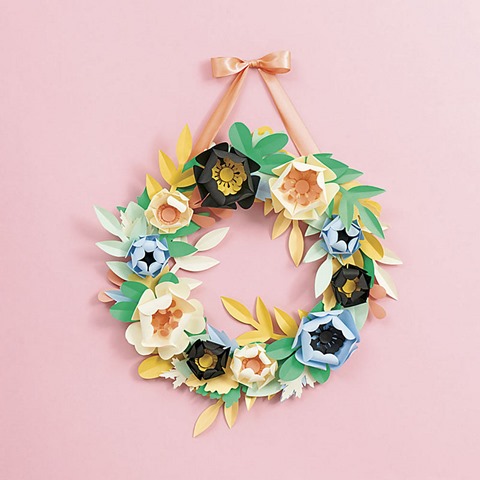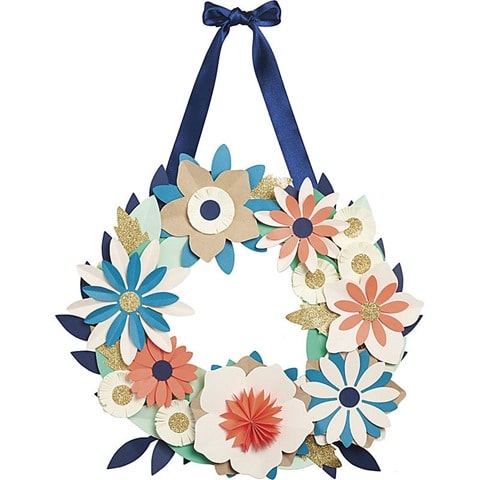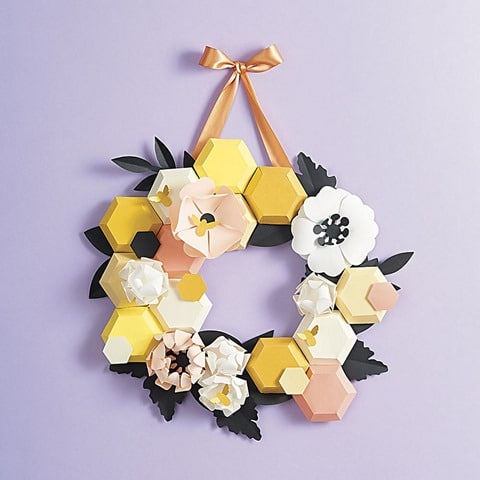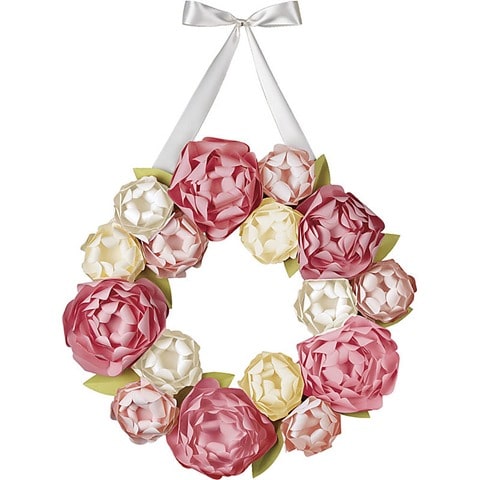 If you like to craft, a wreath kit might be something that you would enjoy making. All of the ladies who attended Nicole's party had a blast making our wreaths.
If you like this post, please pin it!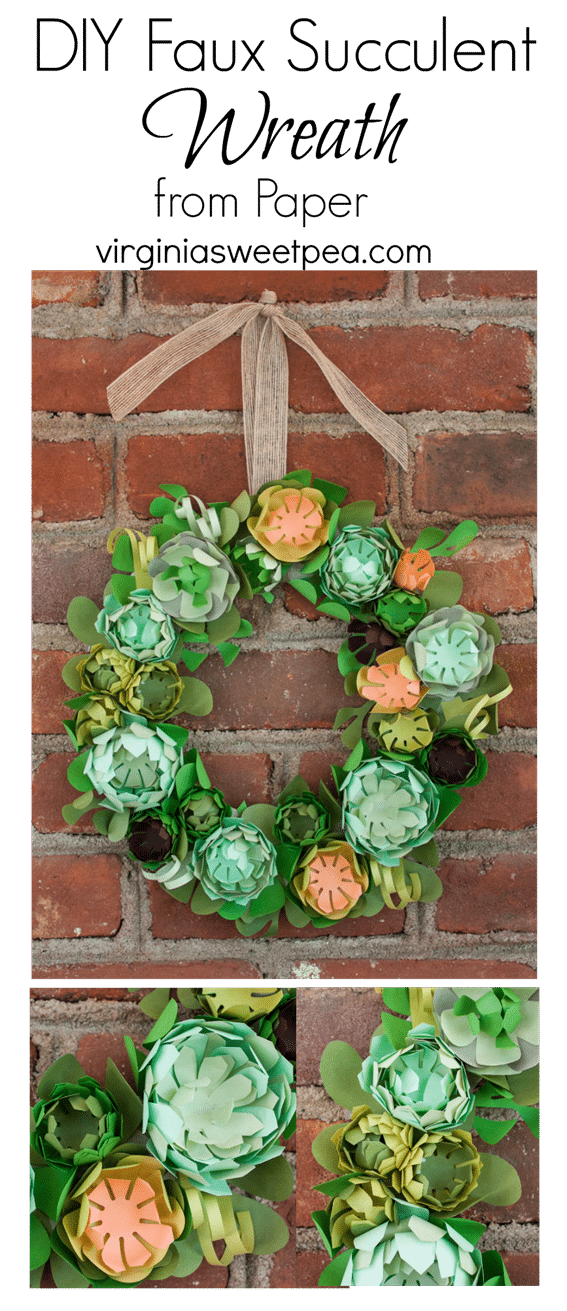 Which kit was your favorite? I love my succulent wreath and if I made another, I'd choose the peony wreath.