Copycat Vintage Thermos Lamp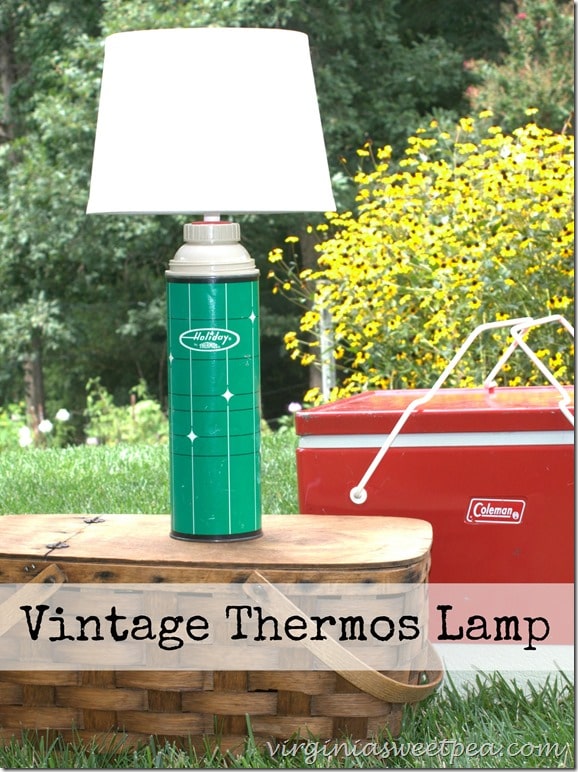 I've always heard that, "Imitation is the sincerest form of flattery." I hope that the talented Pam from House of Hawthornes agrees with this because I 100% copied her clever idea for making a lamp from a vintage thermos. Pam found her thermos at a yard sale and mine was a dumpster diving find. I loved this thermos the minute my friend Suzanne pulled it from the dumpster and graciously let me have it knowing that I would use it in a vignette for seasonal decorating. It's been in the basement waiting to be used and now it's in our office where it's both decorative and useful.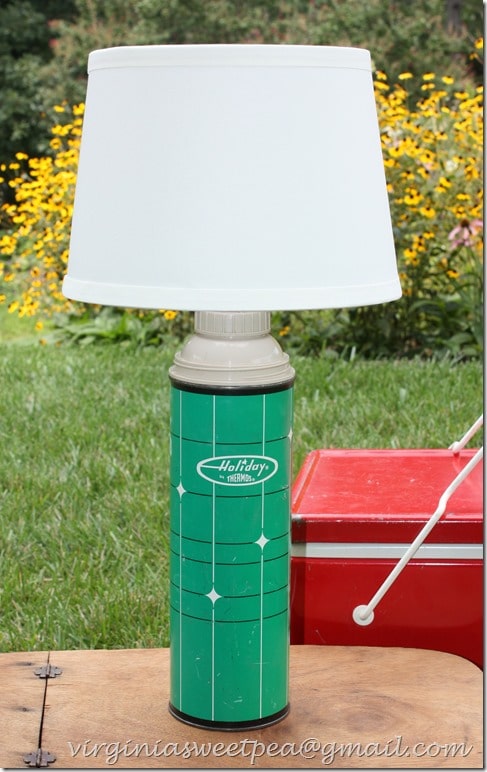 This thermos lamp was very easy to make following Pam's instructions. I found the shade and lamp kit needed for the project at Lowes. The most time consuming part of the lamp making process was breaking the glass liner and removing the glass shards from the thermos.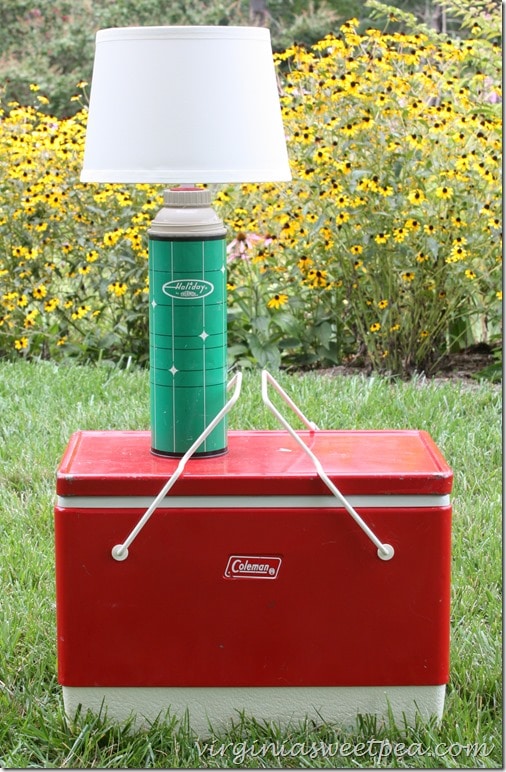 Since the thermos is lightweight, I filled the bottom with sand and pebbles so that it won't topple over when it is being turned on and off.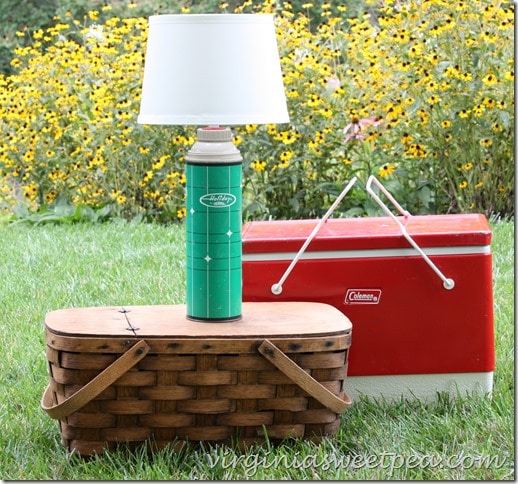 Wouldn't this be a great lamp for a porch or a lake cottage? I have a feeling that this lamp is going to get moved from room to room in my home as I find new spots to use it.