Visiting Historic Michie Tavern in Charlottesville, VA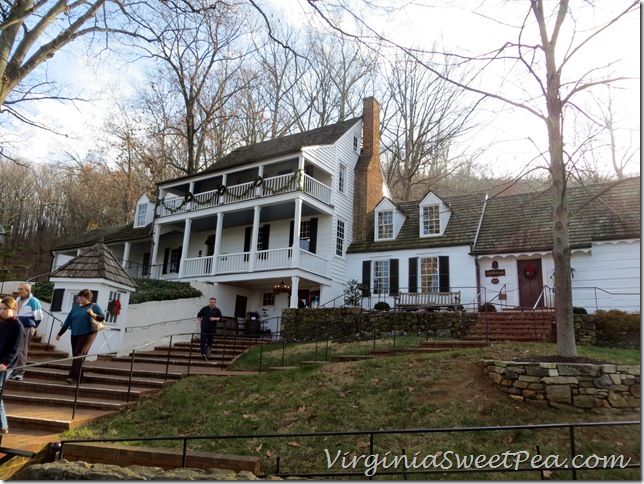 Mr. SP's sister recently visited from California. On Saturday we drove to Charlottesville to enjoy a visit to historic Michie Tavern in Charlottesville. If you've visited Monticello, then you most like drove past Michie Tavern on your way to Mr. Jefferson's home.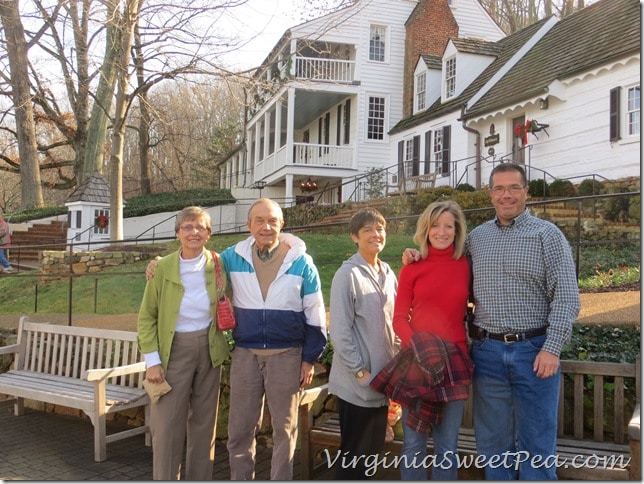 Michie Tavern was established in 1784 by Scotsman William Michie. In 1927, the Tavern was moved 17 miles to its present location. Michie Tavern offers a southern style buffet with the star being the fried chicken. Tours are available of the oldest section of the tavern, there are four gift shops, and behind the inn are walking trails.
We've all visited Michie Tavern several times in the past, so the main attraction for us was the food. Each diner starts by going through a buffet. If you want seconds of any dish, a waiter brings it to you.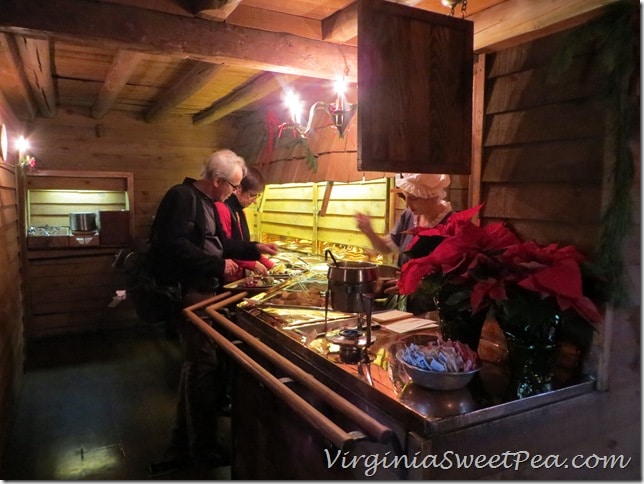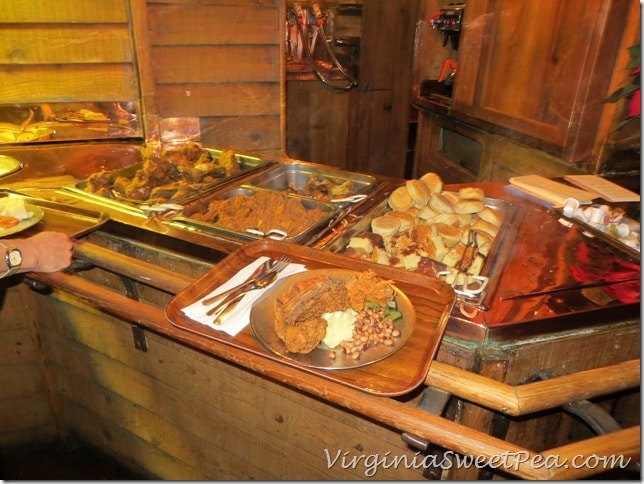 My favorite items are the chicken and the stewed tomatoes. The BBQ is also really good.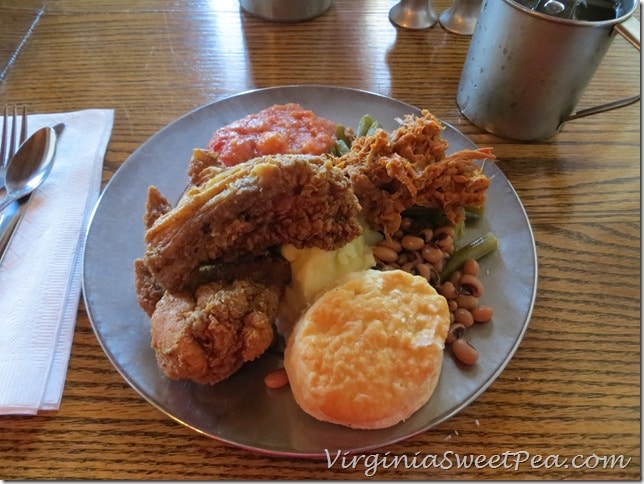 Mama chose cornbread over a biscuit. We both agreed that the cornbread was better.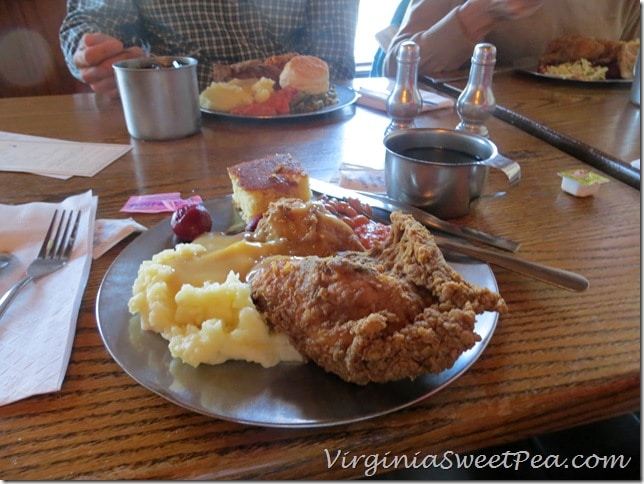 Mr. SP likes pork better than chicken but he called both dishes, "very good."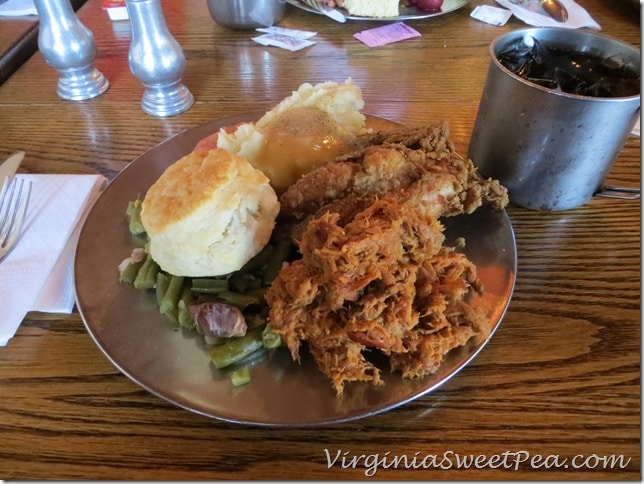 Rich tried a piece of baked chicken as well as fried. He recommends skipping the baked kind.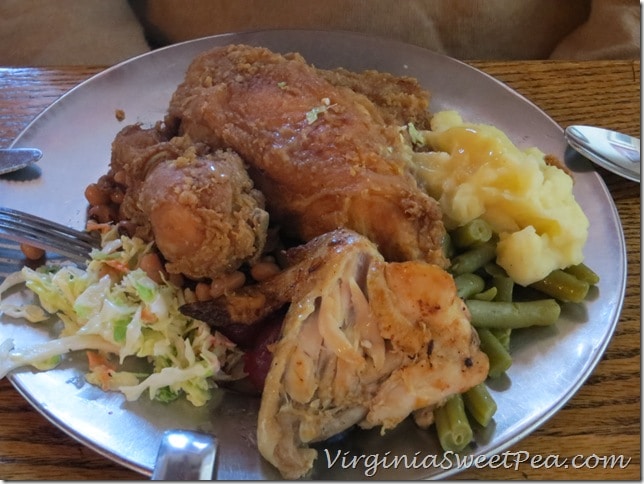 Sue is a vegetarian and finds that it's much easier to stick to her vegetarian diet when she's in California. We promised not to report her to the vegetarian police because we all doubted that her veggie plate was 100% vegetarian.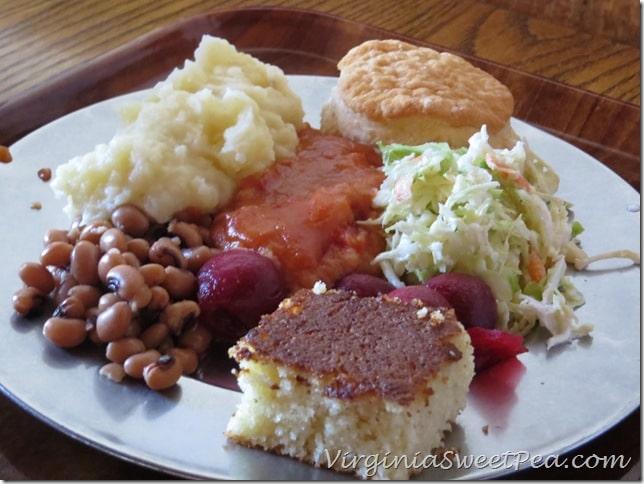 The dining areas are warm and cozy and for December were beautifully decorated in colonial style for Christmas.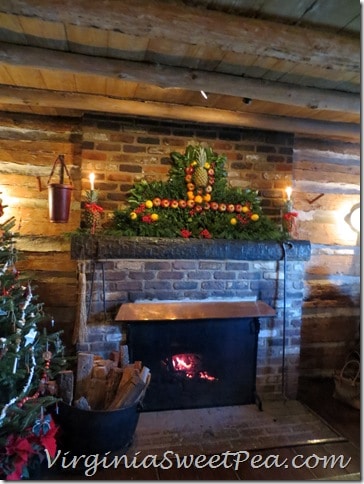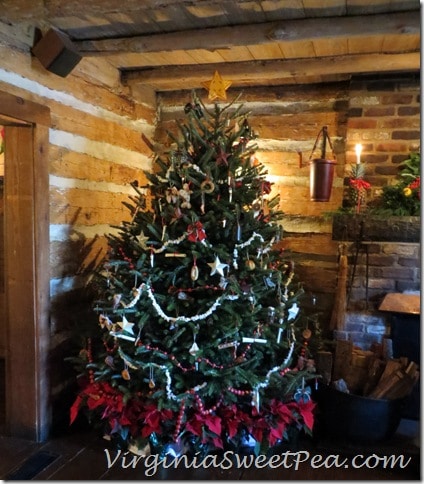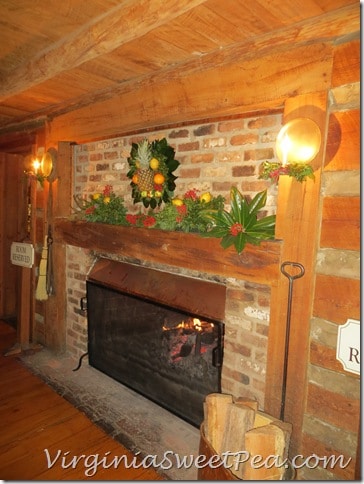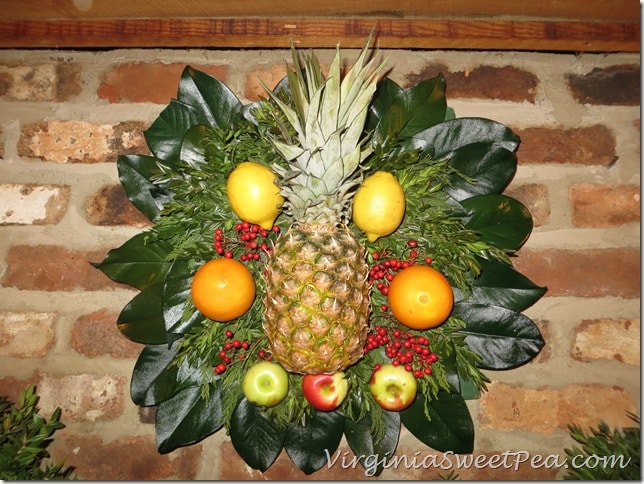 Our vegetarian guest had room for dessert, a delicious looking apple crisp.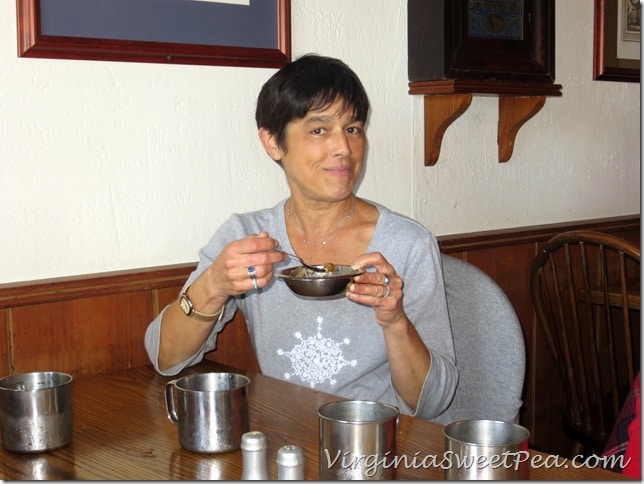 After we ate, we strolled through the four gift shops. The Metal Smith shop is behind Mr. SP.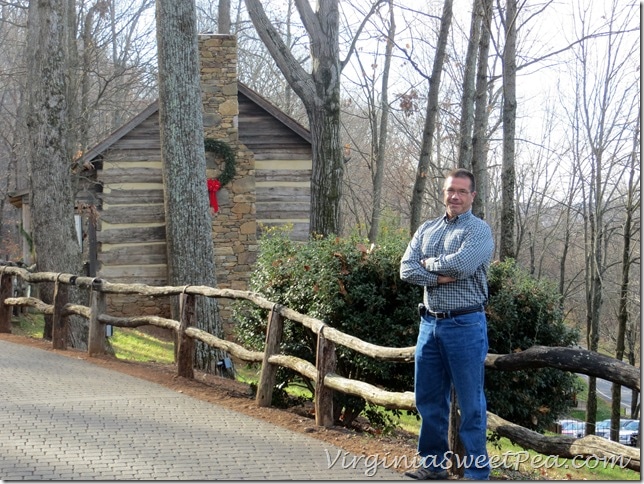 The largest shop is the general store.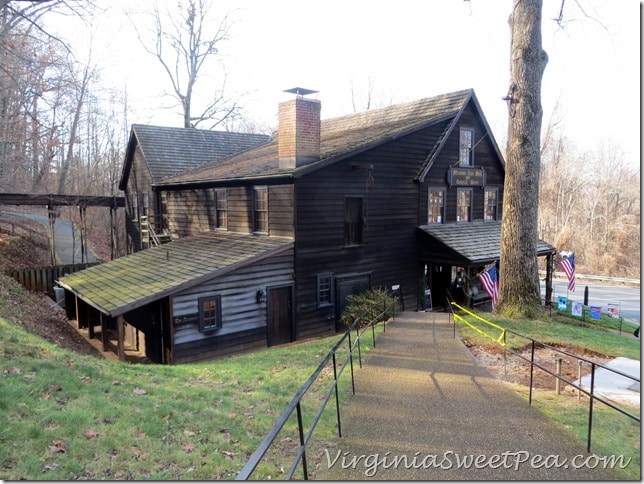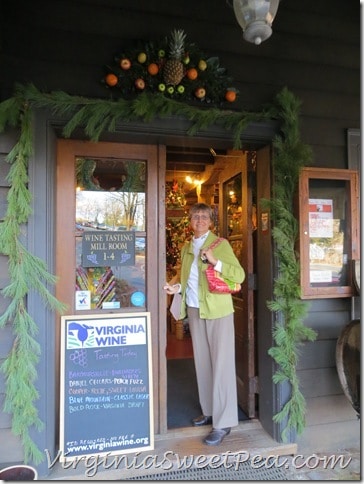 I spent a good while watching this baby mouse scamper up and down the front steps of Michie Tavern. He was pretty cute for a rodent!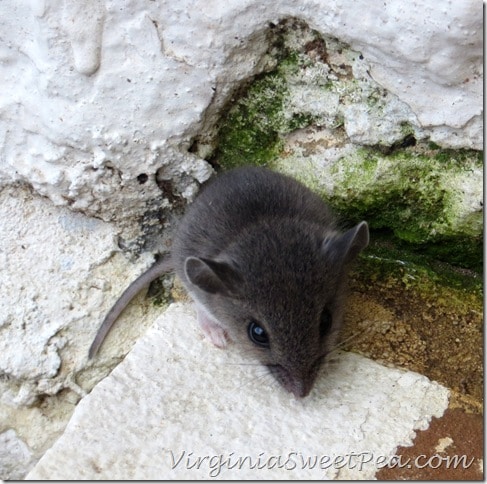 After our Michie Tavern visit, we went to the gift shop at Monticello, and then stopped at an antique shop on the way home. It was a most excellent way to spend a late fall day.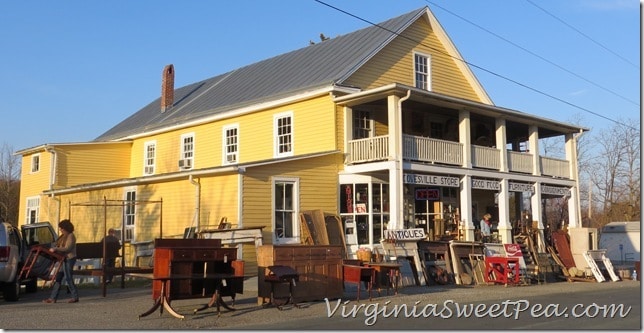 I love spending time with family and was so glad that Mama could spend the day with us!