Blast from the Past :: Angel Hair in a Vignette
Have you decorated with Angel Hair in recent years? I remember my mom using it in the 1970's under our nativity scene. Last Christmas a friend sent a package of it to me along with some other vintage goodies. When I unpacked my Christmas boxes this year and found the angel hair, I couldn't wait to use it for faux snow in a vignette.
The top of the pie safe in our dining area is a favorite place to decorate. I can see this while I'm cooking in the kitchen; eating in the dining area; and also while relaxing in the family room.
The base of the vignette is a huge bread board that my mom's friend found in his aunt's shed and gave to my mom. It belonged to a distant relative.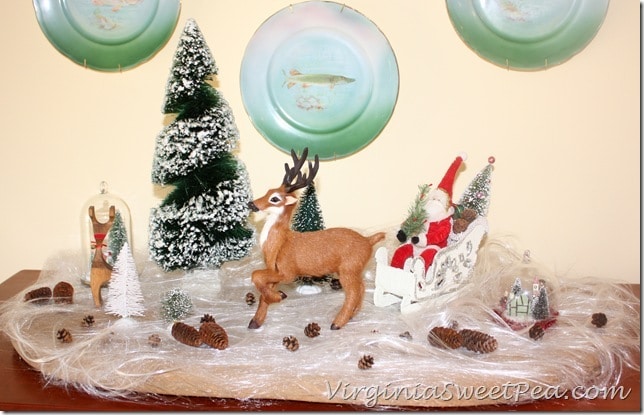 Below is the home where the bread board was used. The same great-great uncle who built Mama's Walnut Avenue house built this home. Page and Virginia lived here until a few years ago. After they died the home and contents were auctioned. It is quite possible that the bread board was used by one of Virginia's relatives and not by Virginia. She might have store it in her shed after she inherited it.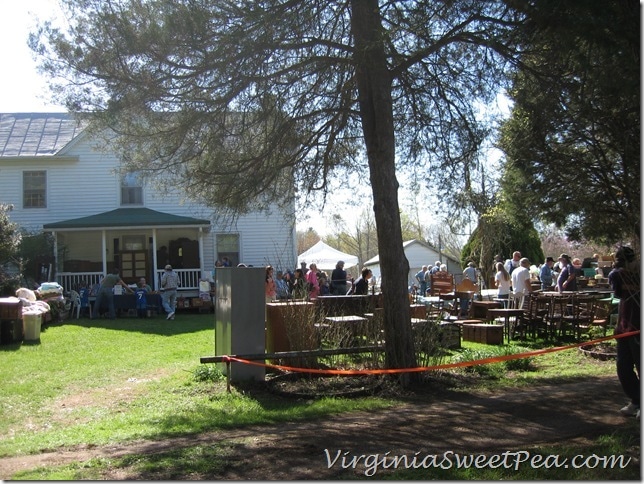 Santa in his sled and the large reindeer were purchased at The Vermont Country Store.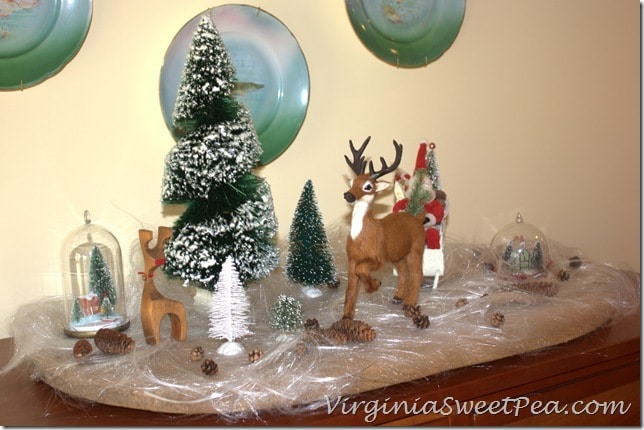 The wood reindeer was purchased at a craft fair when I was a student at Virginia Tech. The two globe ornaments containing town scenes were given to me by the same friend who gave me the angel hair.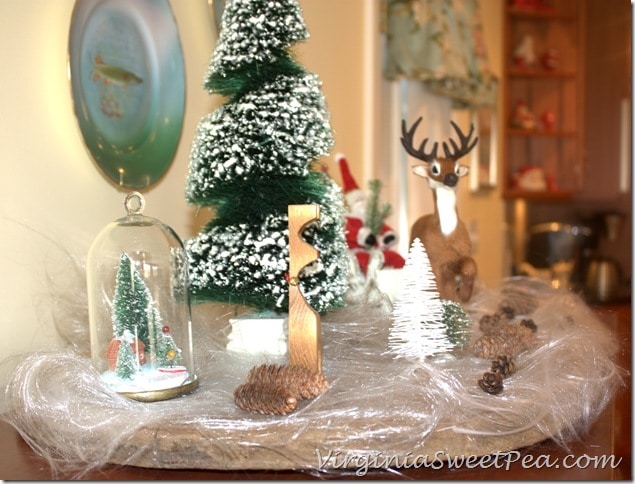 My grandfather had this pie safe made from cherry harvested on the farm where he grew up in Maryland. I have a dresser made out of the same cherry.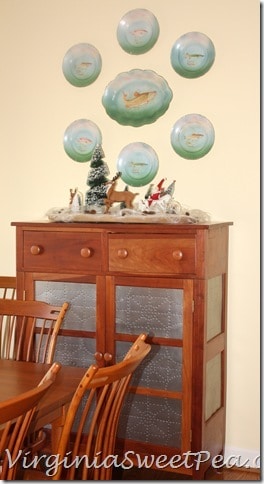 I'm really enjoying the vintage look of this vignette.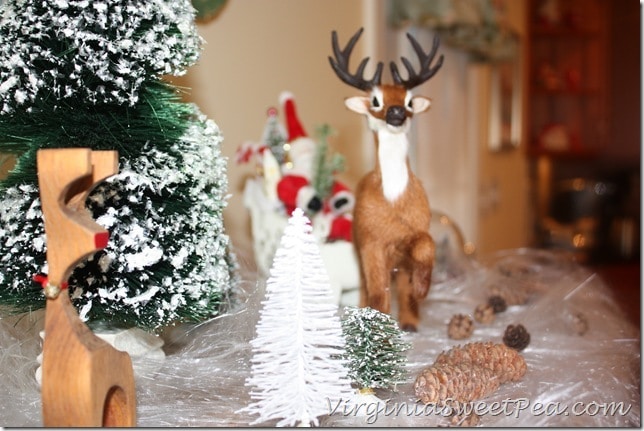 Do you remember Angel Hair? I like using it a lot better than plastic faux snow. When that stuff spills, it is hard to clean up.