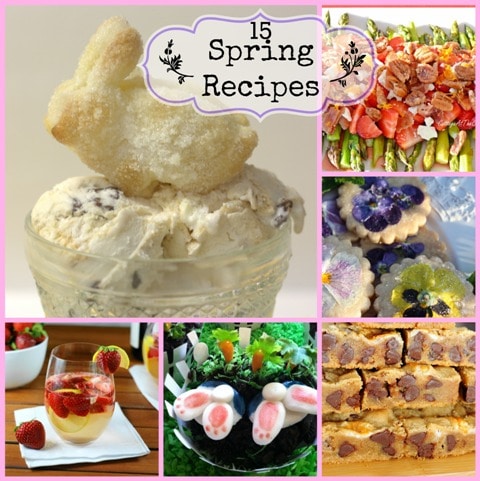 This week I had the honor of helping to host The Scoop's Mega Spring Linky Party. If you haven't had a chance to check out the close to 400 projects shared, I invited you to click over. You won't believe the spring inspiration that you'll find for wreaths, table centerpieces, mantel, vignettes, and recipes. I thought it would be fun to share 15 recipes that I think look delicious.
You might want to get a cup of coffee or tea to enjoy while perusing these pictures!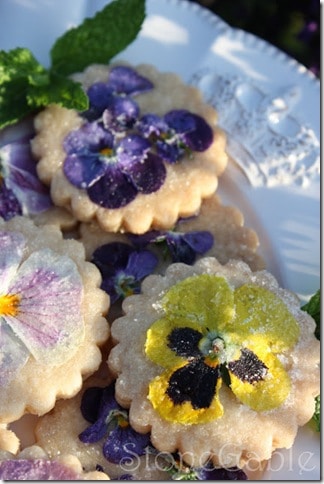 Pansy Shortbread Cookies from Stone Gable
Asparagus Strawberry Salad with Orange Balsamic Dressing from Cottage at the Crossroads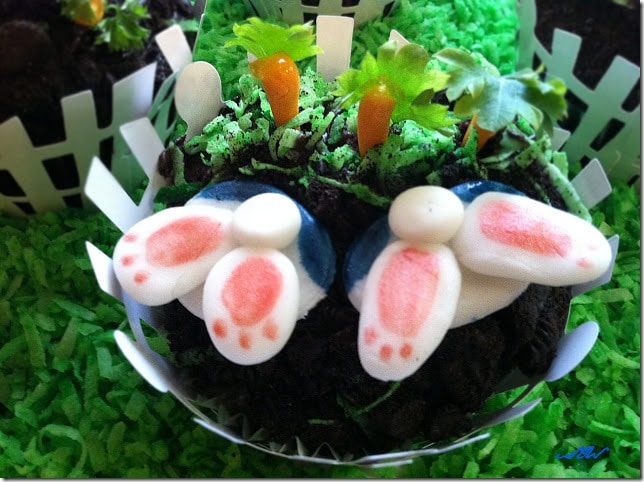 Bad Bunny Cupcakes by I Savor the Weekend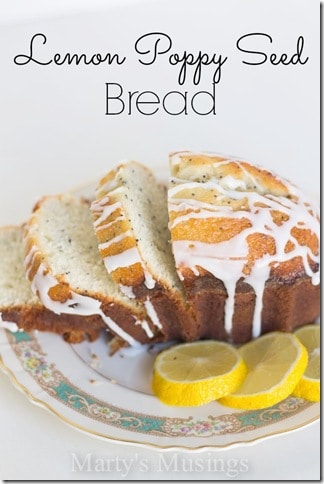 Lemon Poppy Seed Bread from Marty's Musings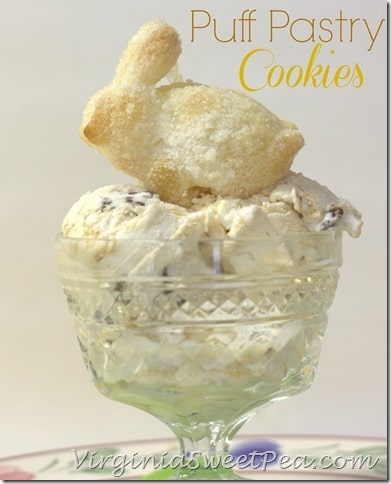 Puff Pastry Cookies by Sweet Pea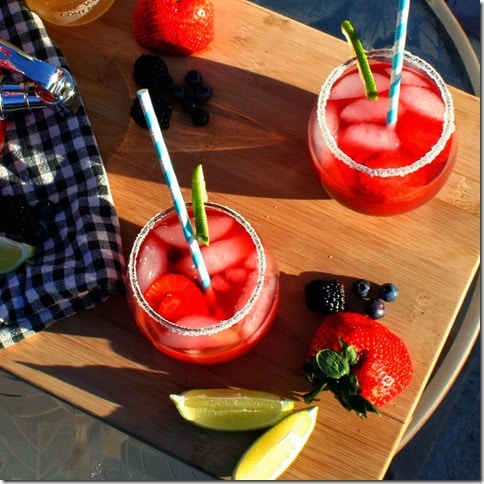 Triple Berry Tequila Limeade from Jordan's Onion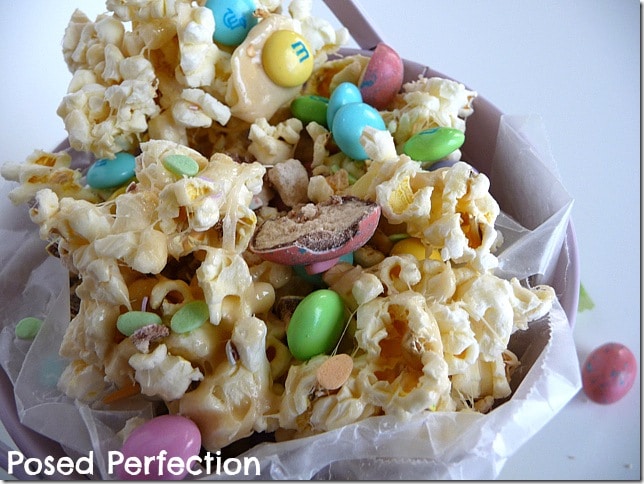 Easter Candy Popcorn from Posed Perfection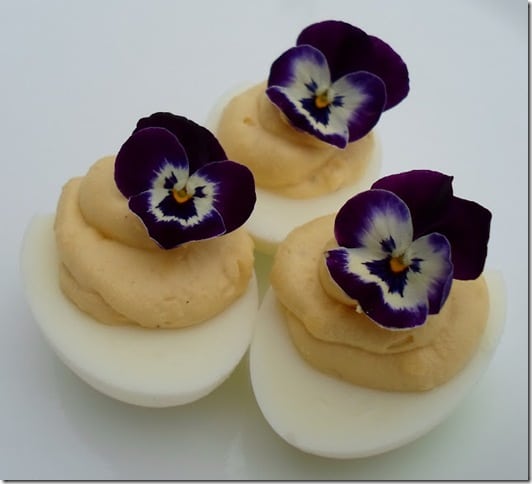 Floral Deviled Eggs from Happier than a Pig in Mud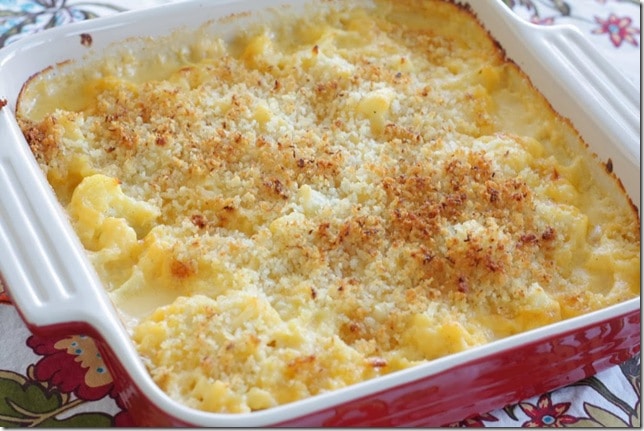 Cauliflower Cheddar Gratin from The Comforts of Home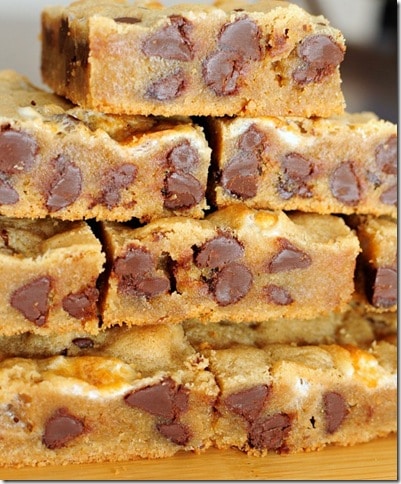 Flutternutter Chocolate Chip Bars from Back for Seconds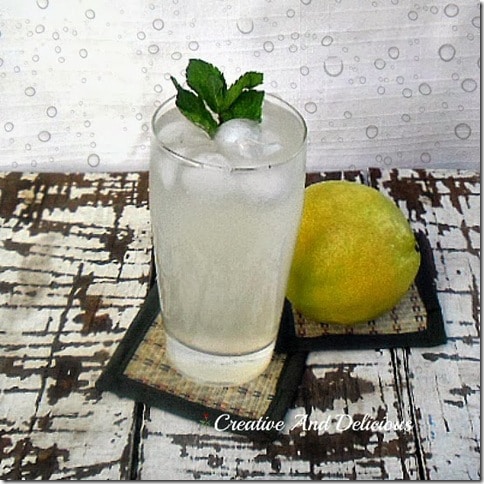 Sparkling Mint Lemonade from Creative and Delicious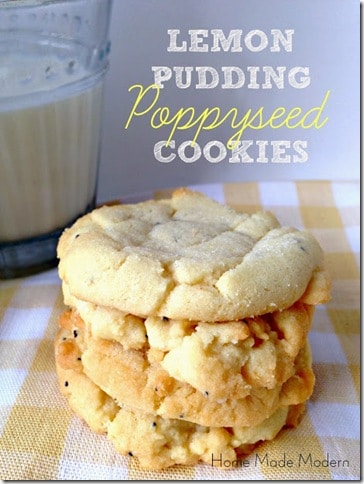 Lemon Pudding Poppyseed Cookies from Home Made Modern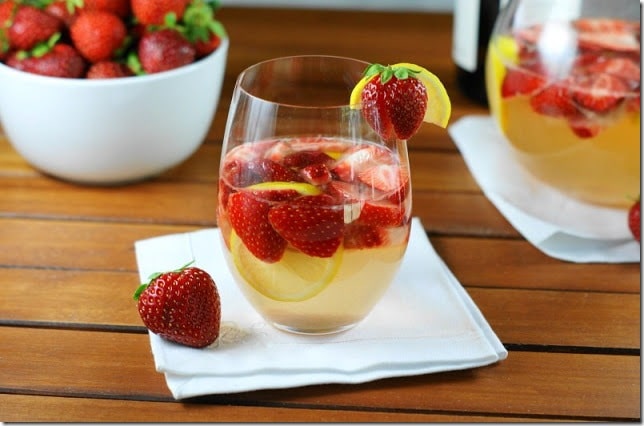 Fresh Strawberry Sangria from The Kitchen is My Playground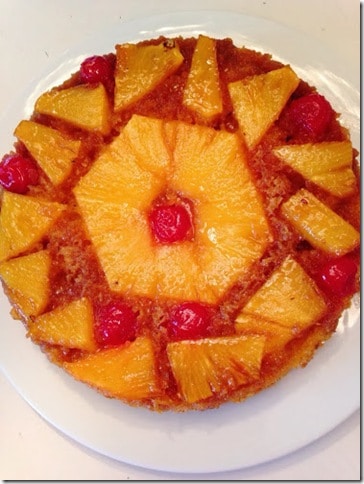 Pineapple Upside Down Cake from The Style Sisters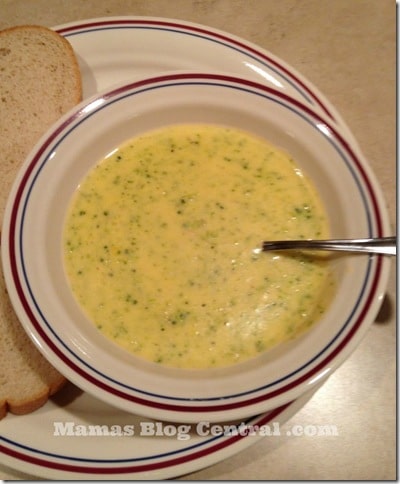 Easy Broccoli Soup from Mama's Blog Central
Is your mouth watering? Don't these dishes look delicious? I hope you found a few spring recipes that you'd like to try.