Spring Mantel with Vintage Ball Jars and Baskets
I am loving that it's finally spring with warmer temperatures and longer days. After a long and wet winter, spring is much appreciated this year. In celebration of spring, today I'm sharing my Spring Mantel with Vintage Ball Jars and Baskets.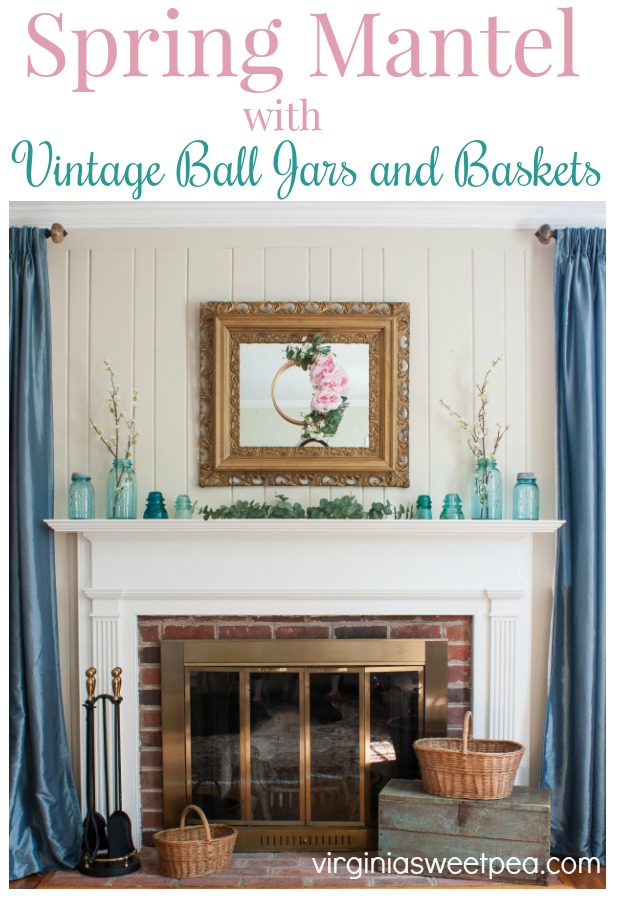 I'm sharing my spring mantel as part of a week-long spring Ideas Tour hosted by Angie from Postcards from the Ridge. I adore Angie's decorating style and if you've never visited her blog, I promise that you'll enjoy it. Today on the tour we are sharing spring mantels. You'll find links to all of the mantels shared today and for the other projects that will be shared the rest of the week at the end of this post.
Spring Mantel with Vintage Ball Jars and Baskets
This year's spring mantel started with making a new wreath for the antique mirror over our mantel. The DIY Floral Embroidery Hoop Wreath that I made adds a pop of spring color with pink, green, and white.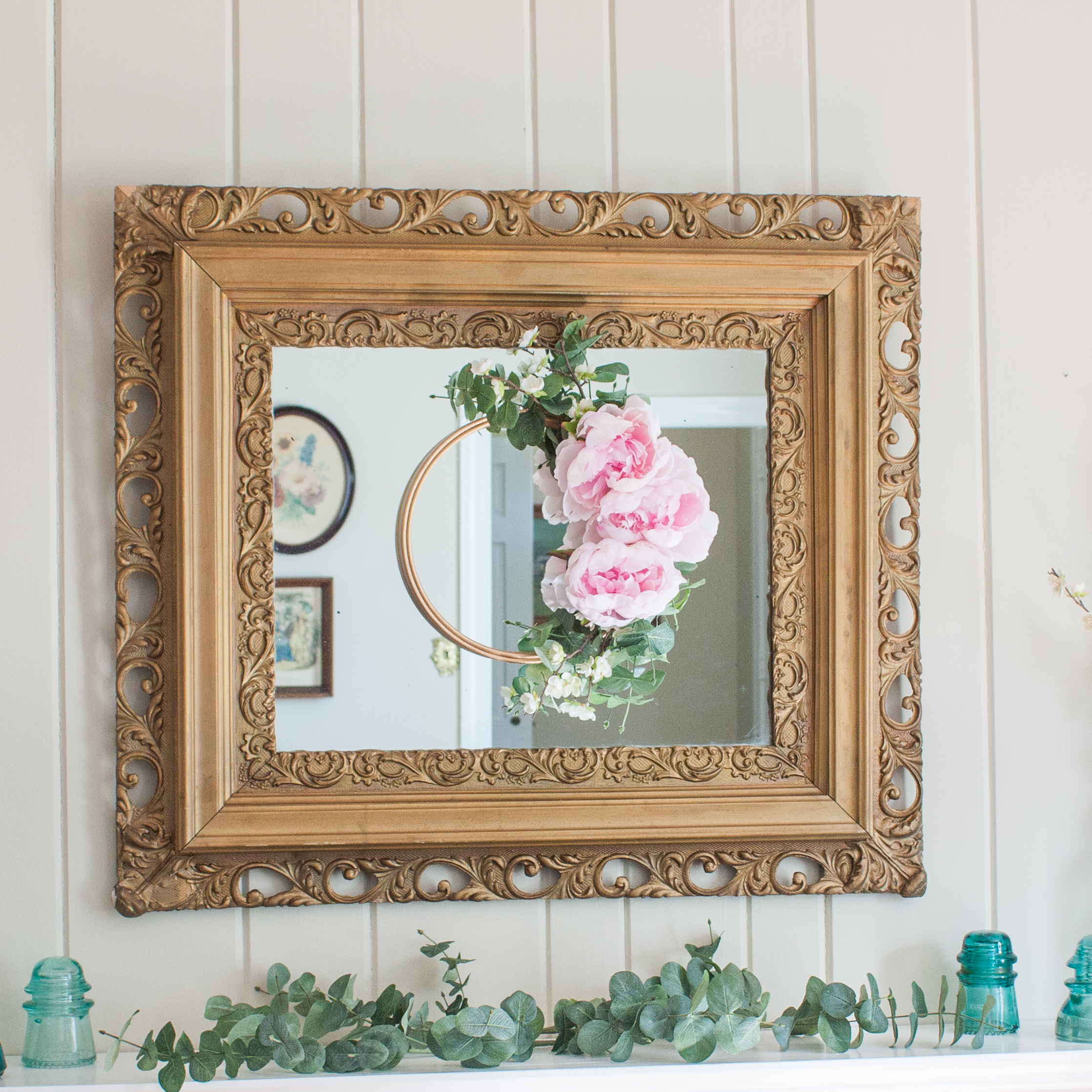 After I made the wreath, I decorated the mantel with vintage Ball jars and insulators. The jars are from both of my grandmothers and the insulators were passed down from my mom.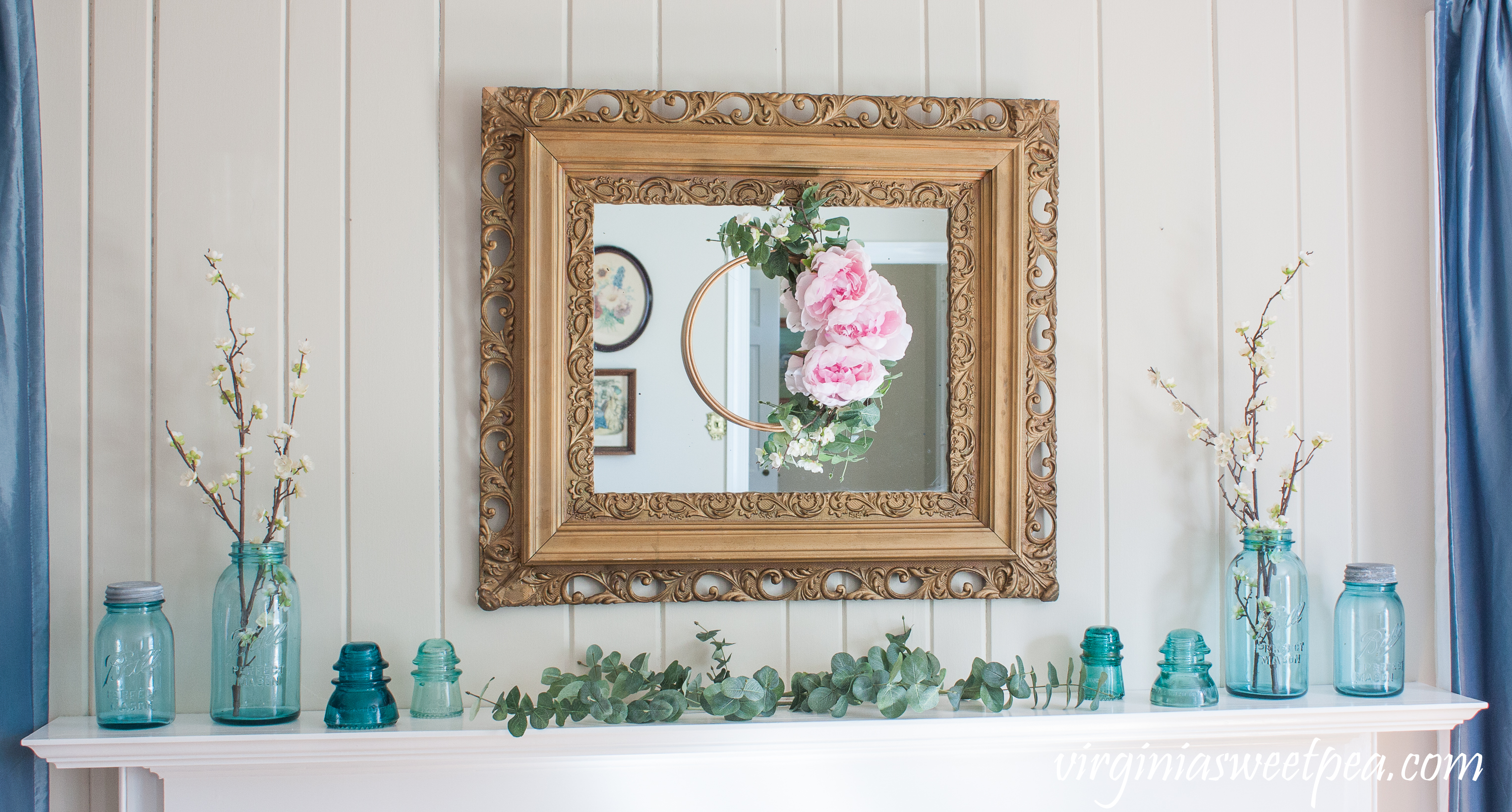 The larger jars hold faux plum branches. Things are bursting into bloom in my neck of the woods and there are plenty of fresh blooming branches available for cutting and enjoying indoors but I used faux to avoid the mess of dropping petals as the blooms fade.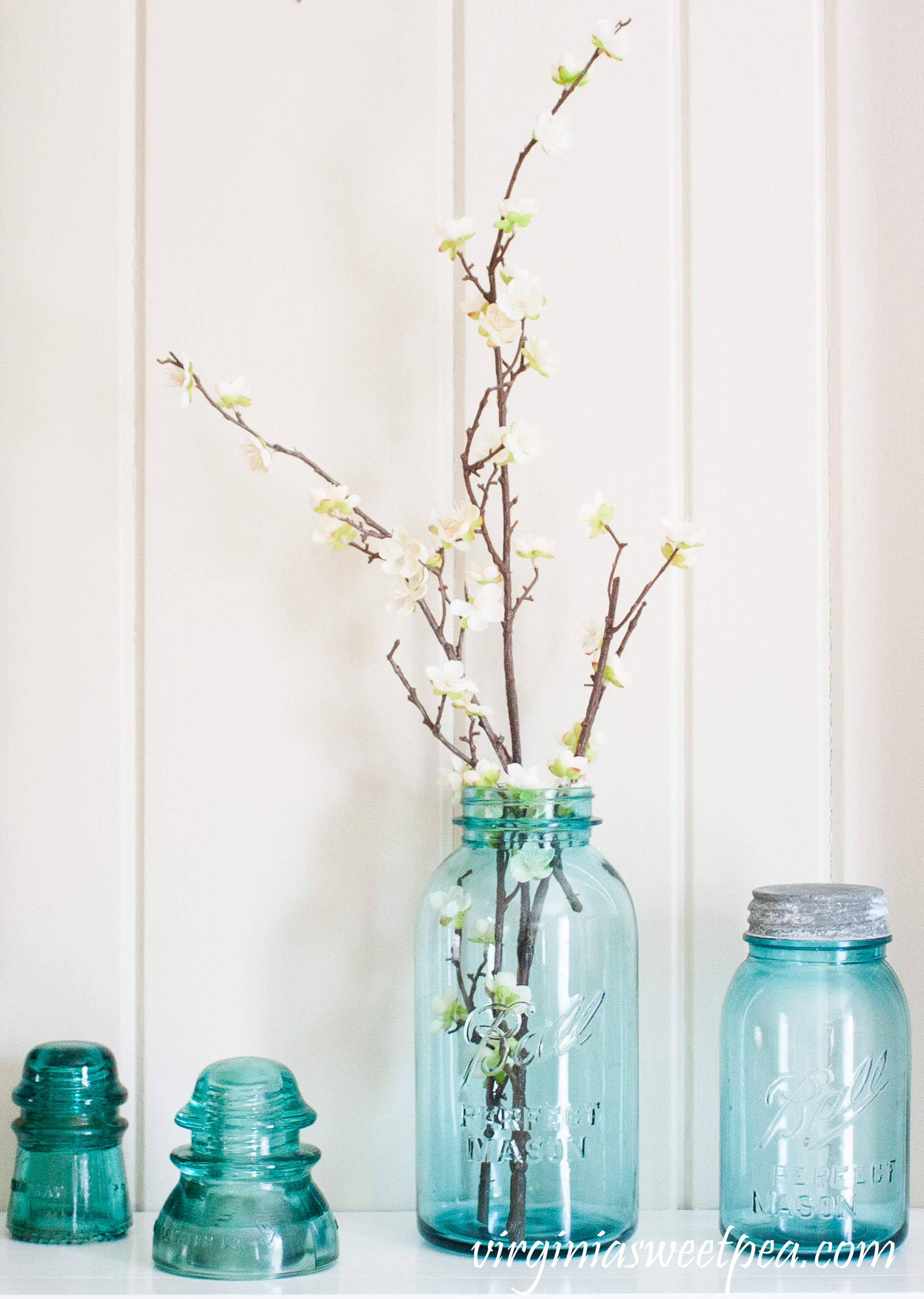 I matched the Ball script on my jars to a guide found in this article and learned that my jars date between 1923-33.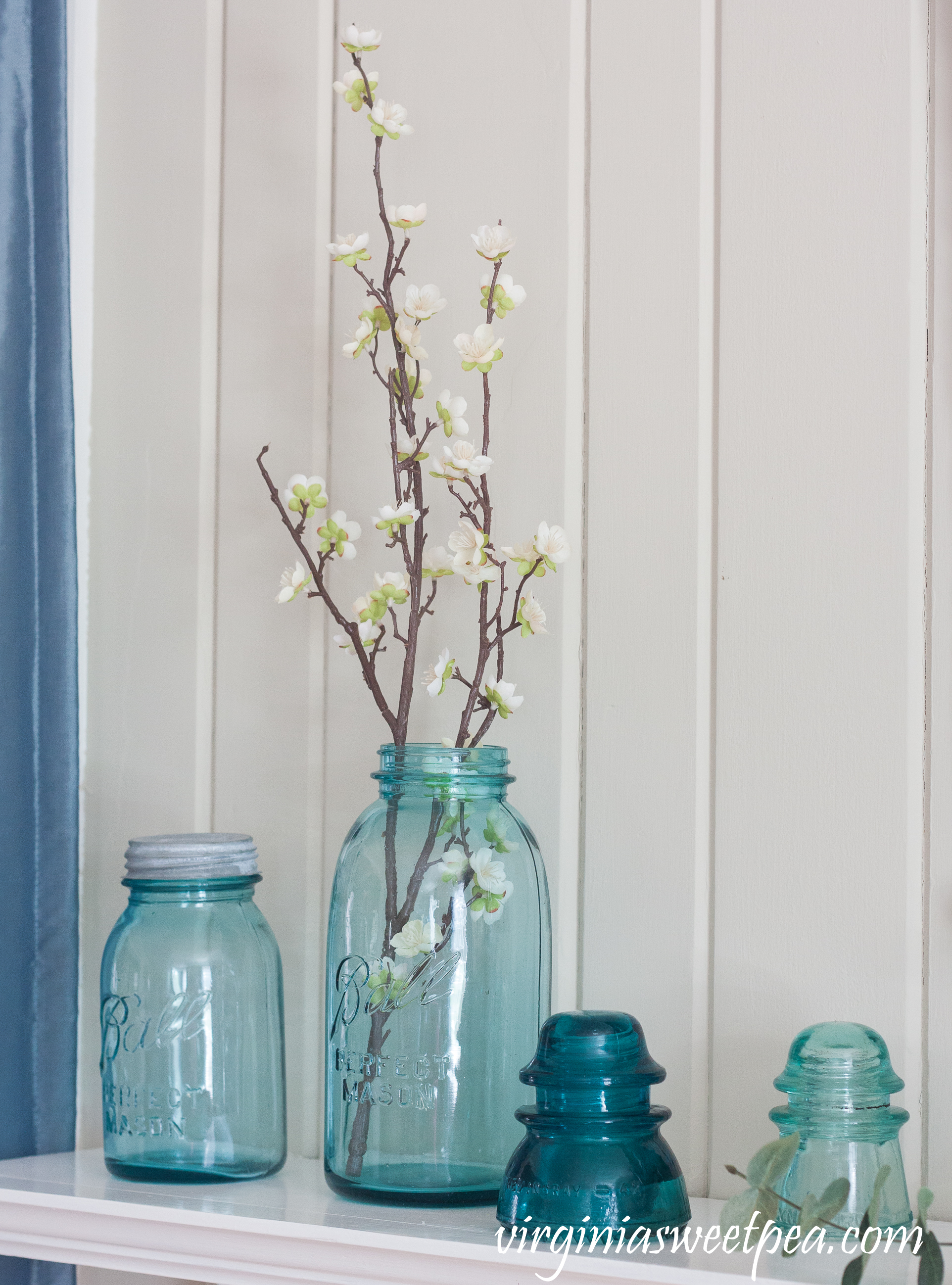 Sprays of the same eucalyptus that I used in the wreath line the center of the mantel.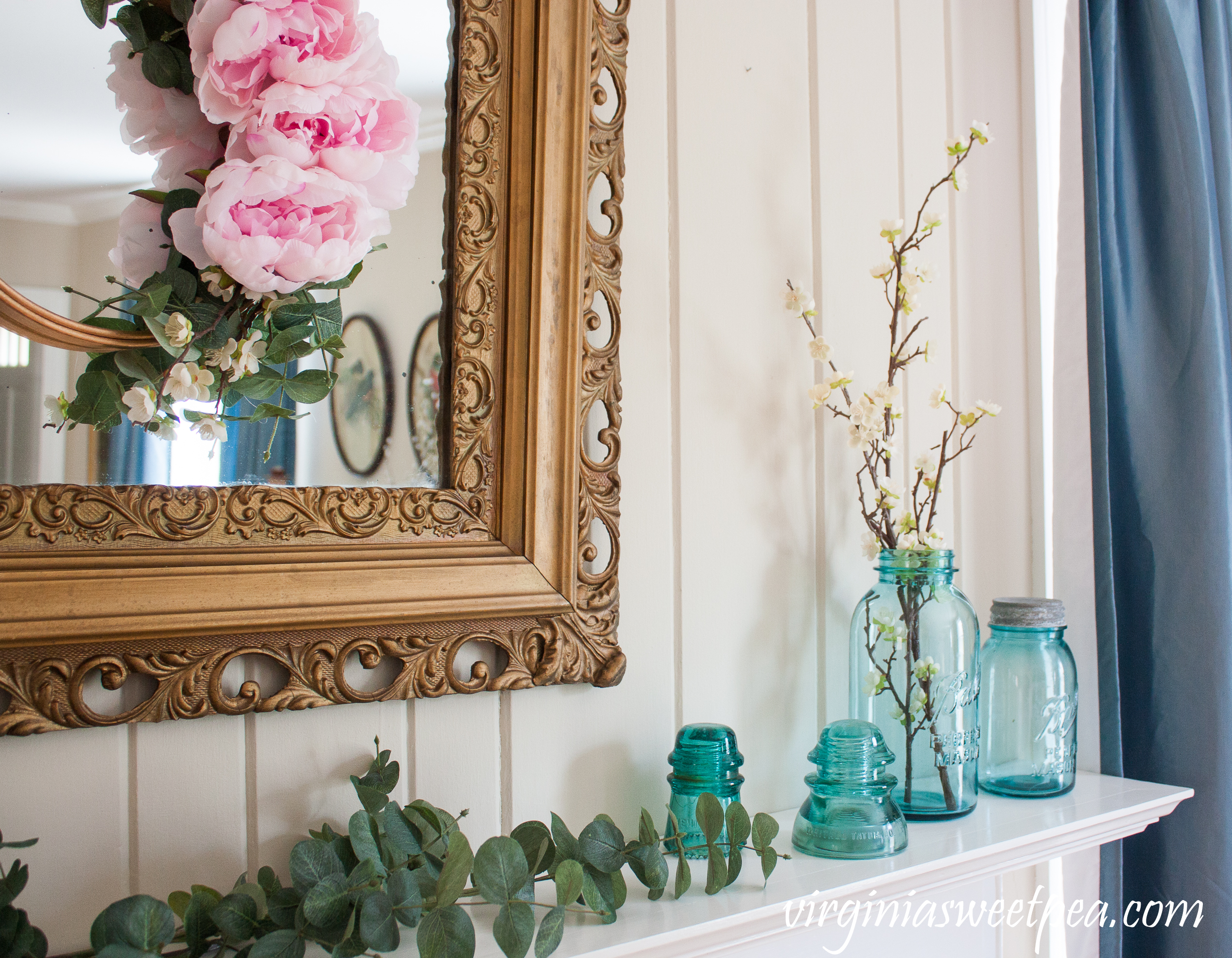 I've decorated my mantel countless ways over the years and I'll have to say that this is my favorite of all the spring mantels that I've shared.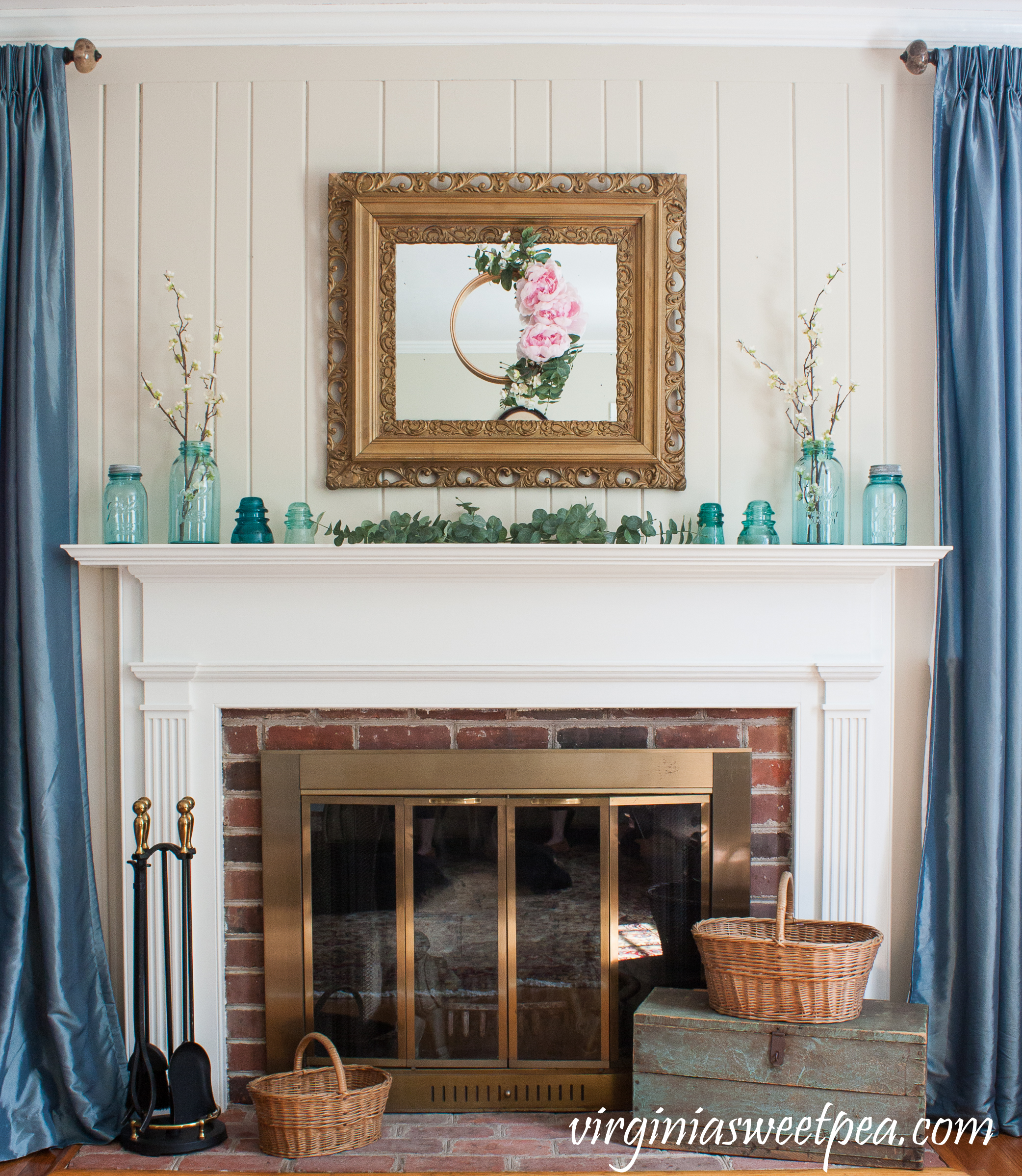 On the hearth I used an old toolbox and two vintage baskets from Middletown, Maryland. The smaller basket was my dad's Easter basket and then mine.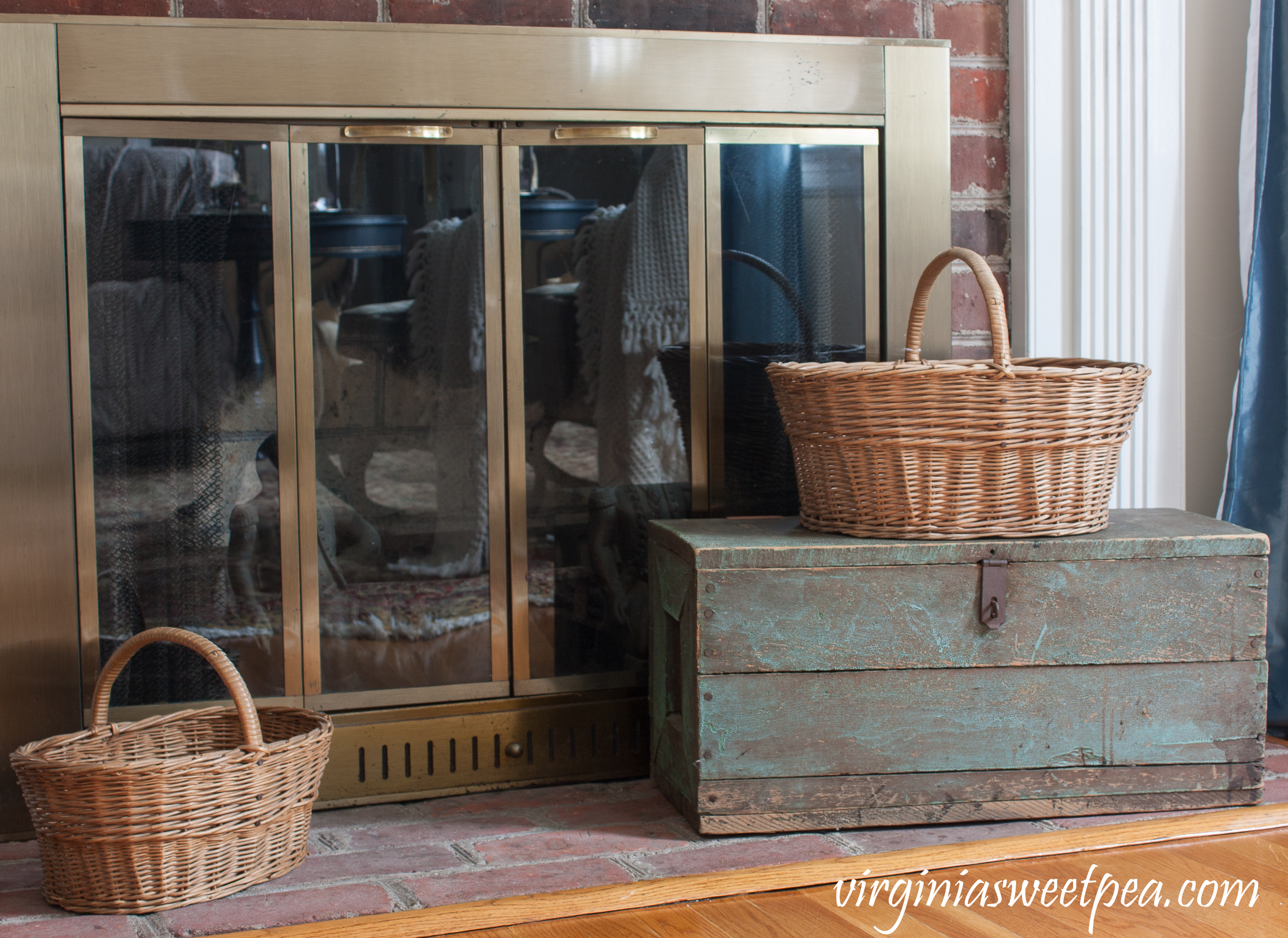 I've always been curious about the maker of these baskets and thanks to a tag that I found on a laundry basket made by the same person, I discovered that they were all made by Charles M. Phleeger (1896-1972). His obituary calls him a local basket maker, but according to the 1930 census he was a salesman for a bakery, and the 1940 census a carpenter. Perhaps basketmaking was a trade he did on the side and then full-time in later years.
My grandmother most likely purchased these baskets in the 1940's. My dad was born in 1940 and if the smaller was his Easter basket, then a purchase date of 1940's makes sense.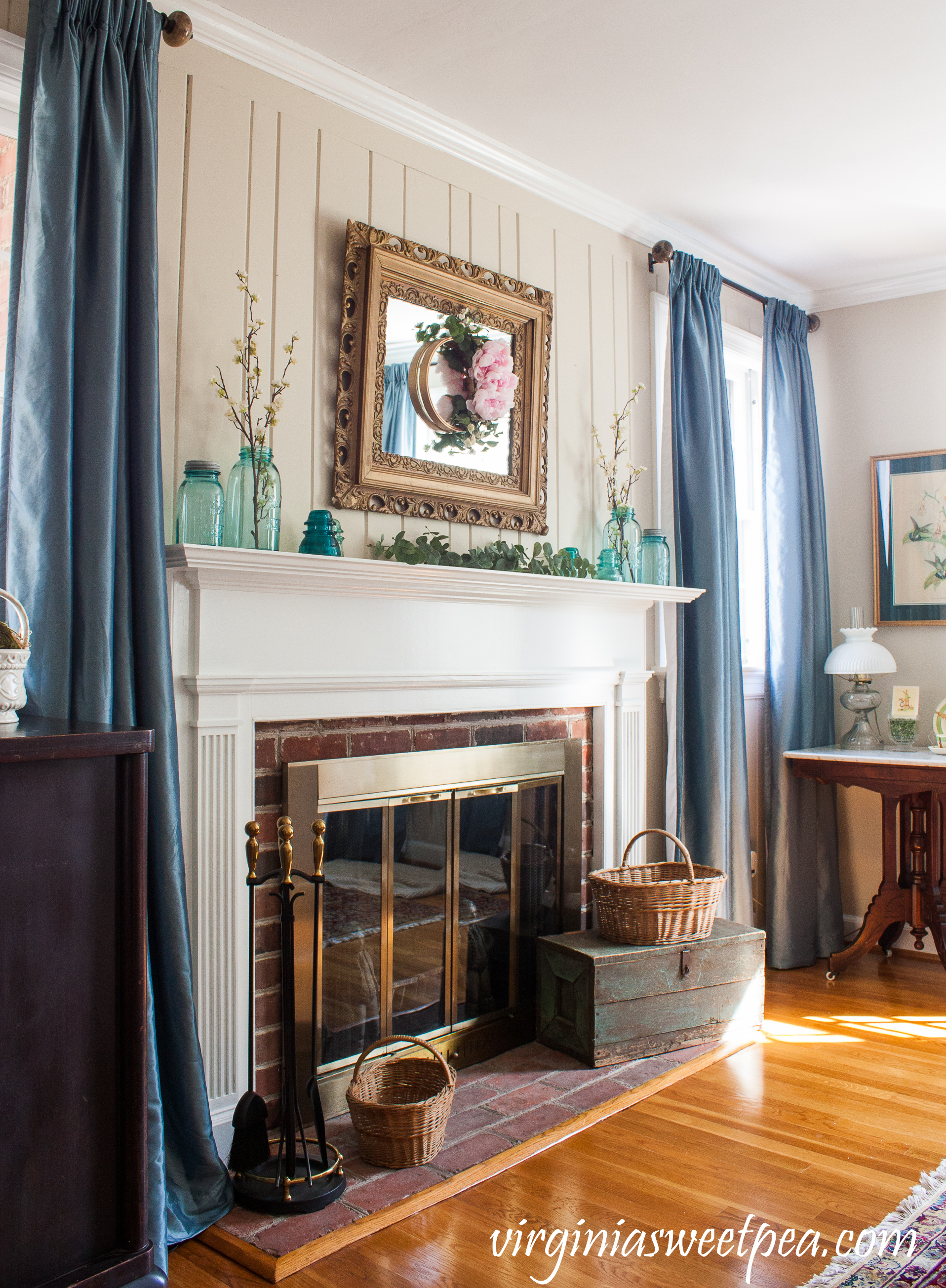 Spring Ideas Tour
Now it's time to enjoy all the spring ideas from these talented home bloggers. Below is the tour lineup for the week. Be sure to visit everyone for wonderful spring ideas for the whole house. The links for each topic are below the images.
Here are all of our great spring ideas! Check back all week for each day's new posts.
Monday ~ Mantels
Postcards from the Ridge // Anderson + Grant // Virginia Sweet Pea // Daily Dose of Style
Tuesday ~ Tablescapes
Wednesday ~ Spring DIY
Thursday ~ Spring Recipes
Friday ~ Porches & Decks