2013 Goals – How Did I Do?
Did you make goals for 2013? I never make resolutions for the new year but I do like making goals. I like making goals and definitely like checking items off a list as I complete them.
Let's see how I did with my 2013 goals.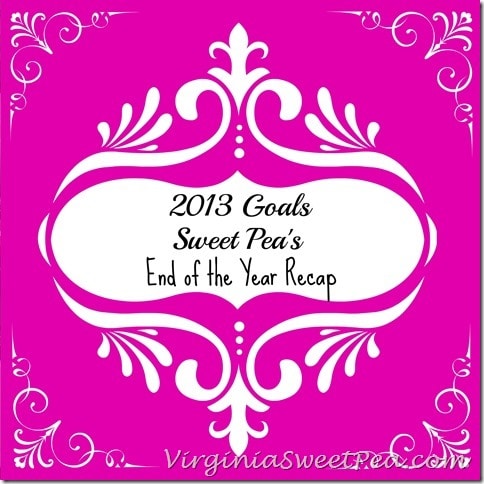 Home Goals
I made three home goals and only completed one. Maybe it's not such a good idea to publicly post goals if you aren't going to follow through with them!
Goal #1: Replace the carpet on our steps. Fail! The carpet is still there and looks even worse than what you see in the picture. My excuse is that I should paint the walls before the carpet is replaced but don't know what color because this room ties into our living room and I couldn't possibly pick a color without knowing what fabric I'd use for new window treatments that the room needs. Do you have situations like this?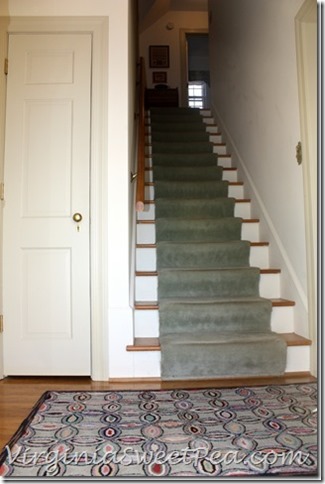 Goal #2: Replace the pictures above the buffet in our dining room. Fail! The same bird prints are still there. I should get busy with this in 2014.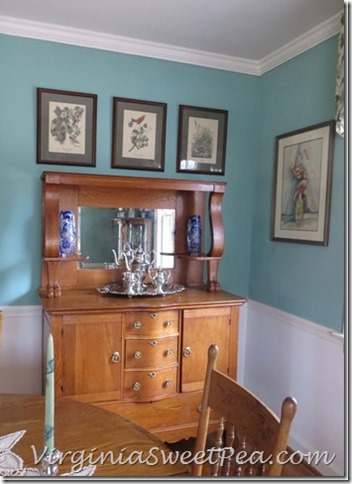 Goal #3: Update our Hall Bath. Success! This summer the bath was painted, the grout refreshed, a new shower curtain was made, and an Ikea Hemnes Cabinet was installed. We are thrilled with the end result of this project.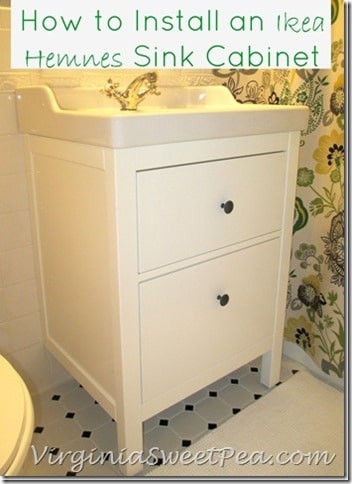 Yard Goals
I made two yard goals and accomplished both.
Goal #1: Get our 2012 Derecho damaged lawn looking pretty again. Success! Our yard is green and pretty and you would never know that our turf was almost completely destroyed by tree trucks.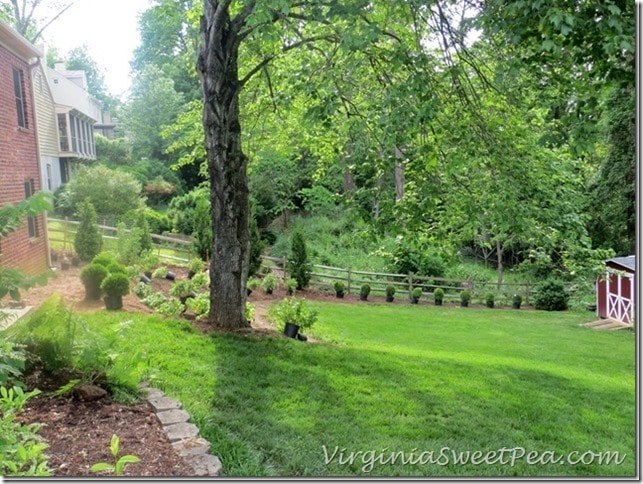 Big difference, isn't it?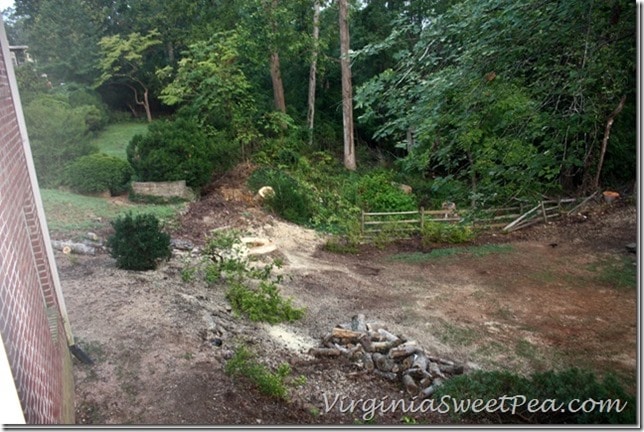 Goal #2: Landscape between our house and our neighbor's home. Success! This area looks so much better with the right plants and a greenstone path. Digging all of those holes was hard, hard work but so worth the effort.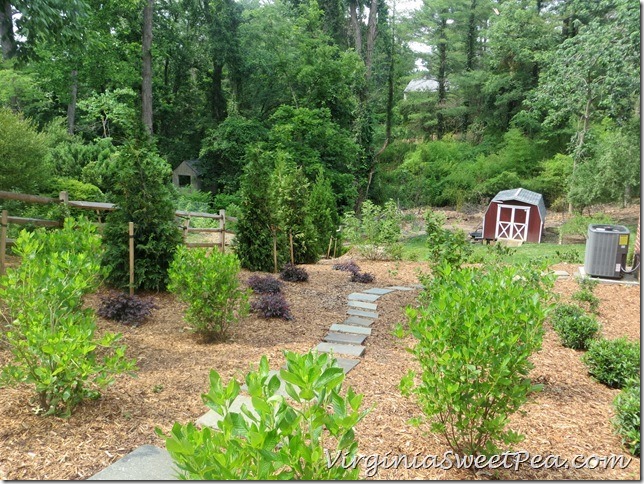 Fitness Goals
I made two Fitness Goals
Goal #1: Continue to exercise on a consistent basis. Success! I ran, took Sherman on long, long walks, did cycle class, tennis, and weight lifting. I hoped to add distance to my running in 2013 and also to do yoga once a week but neither happened. Perhaps 2014 will be the year for both of these activities.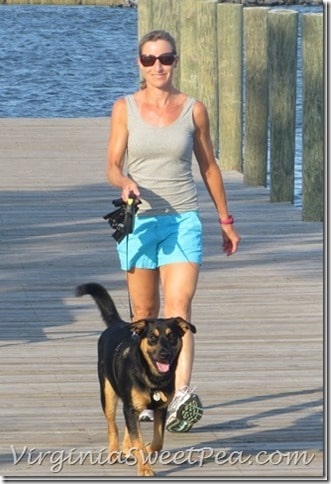 Goal #2: My 2013 goal was to continue to work on my tennis game, to compete against myself, and to not compare my skill level to that of others. I didn't play as much tennis in 2013 and realized that I like it that way. Although I enjoy tennis, mentally I am better off not doing it because I get so worked up over it. Being somewhat of a perfectionist, it drives me crazy that I try hard at it and am still not very good. The time that Mr. SP and I used to spend playing tennis together on the weekends is now spent walking our dog. I really, really enjoy walking Sherman. It doesn't make me enraged like tennis does and I never feel the need to say every cuss word I know while I'm walking Sherman. In 2014 I am going to continue to play tennis for fun and if I play in competitions, let it go when I make a mistake.
I always enjoy playing with Elsie!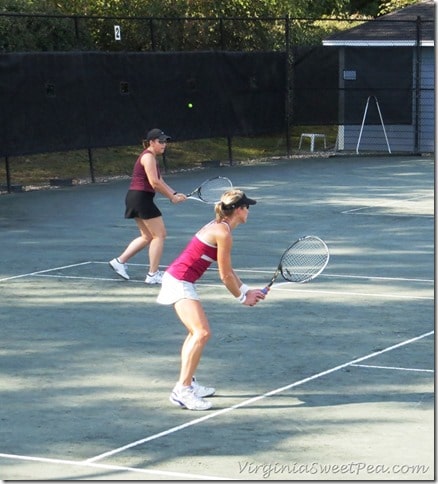 Now I need to come up with my 2014 goals!
Have you made goals for 2014? I'd love to read about them!