Fun Times at 2013 Haven Conference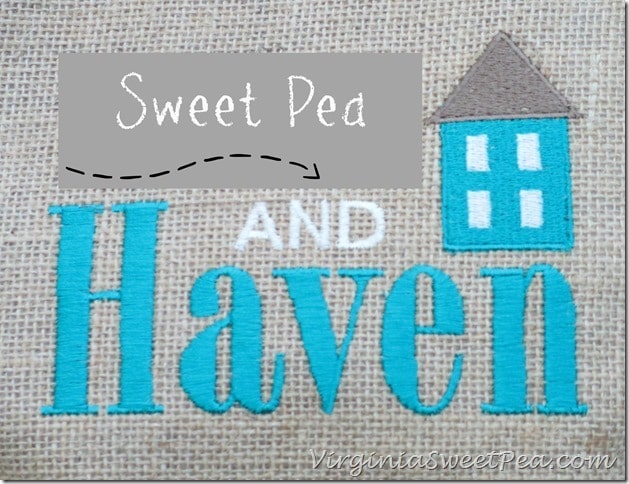 This past weekend was the much talked about and anticipated Haven conference in Atlanta. I purchased my ticket January 1 and have been looking forward to the conference since then. Even though I was excited about the conference, I was a bit nervous, too. If you aren't a blogger and don't know the purpose of Haven, it's a conference for DIY and home bloggers. When I arrived at Haven and started meeting old and new blogging friends, I relaxed and enjoyed every minute. Imagine being surrounded by 350 women (and a few men) who share your passion for blogging and for DIY. What a treat it was to spend three days with those who share my interests.
The conference started Thursday night with an outdoor cocktail party at the hotel. It was exciting to meet bloggers that I've "known" for years but have never met face to face. It was also fun to meet new-to-me bloggers. I came home with a thick pile of business cards and look forward to connecting with everyone that I met.
Christy from Our Southern Home, Tricia from Simplicity in the South, Cindy from Dwellings – The Heart of Your Home and I had dinner after the cocktail party and then sat together for the conference's opening.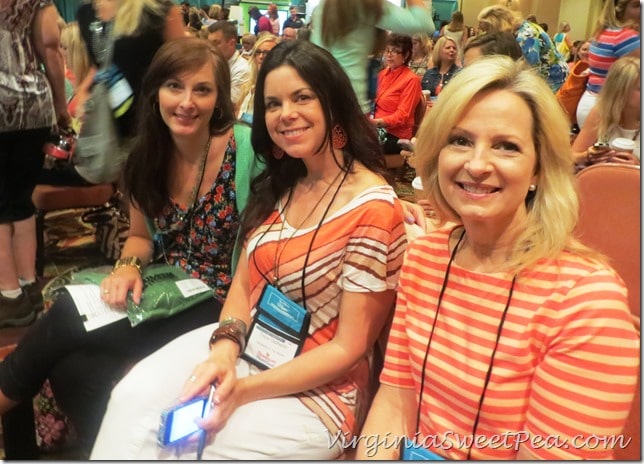 Rhoda from Southern Hospitality welcomed us to the conference.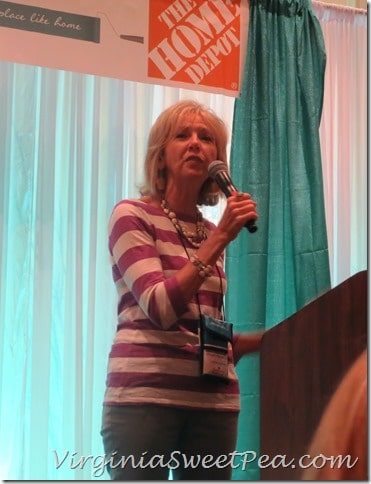 Ana White gave an inspiring speech and then the Haven girls taught us a fun DIY blogger dance. If this isn't already on YouTube, it soon will be!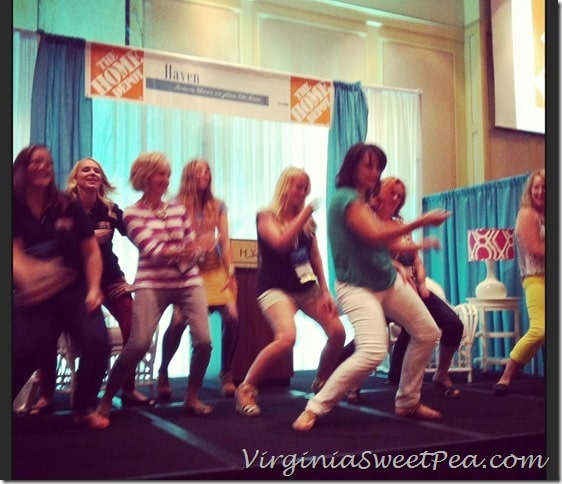 Haven had a wide variety of sponsors. It took me two days to visit all of them and there were several that I never got to talk with because of time. Haven Mavens didn't go home empty handed. As you can see, the sponsors were quite generous and I can't wait to use what I received.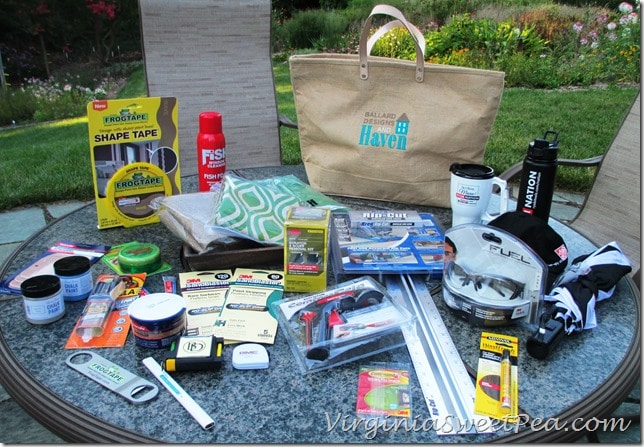 Haven offered more classes than one blogger could attend. The classes were great, but the best part of Haven for me was forming relationships with other bloggers by interacting with them in person.
I took classes on SEO, advertising, social media, getting published, Annie Sloan chalk paint, and installing molding and trim. I won't describe these, but if you have a question about a specific class, I'd be happy to share what I learned.
Connecting with my long-time blogging friend, Richella of Imparting Grace, was a highlight of Haven. Here you see Richella painting in an Annie Sloan class.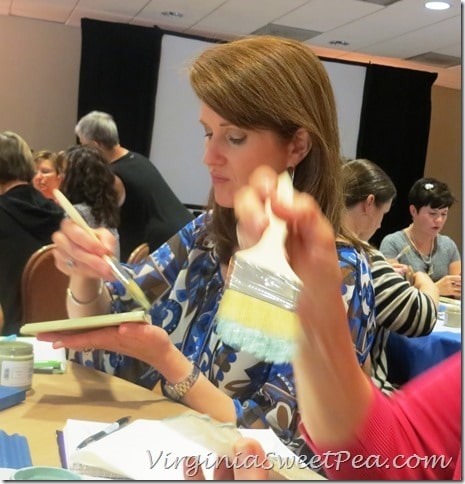 " Let's Case This Joint", a molding and trim class, was taught by Sandra of Sawdust Girl and Brittany of Pretty Handy Girl. It was both fun and informative.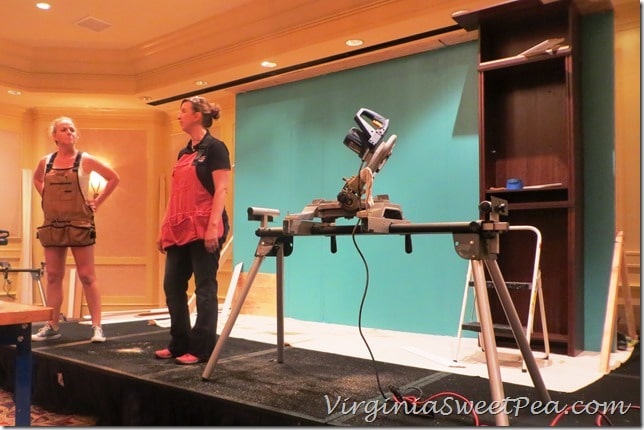 We learned hands-on style in this class. That's me on the ladder marking a piece of trim to be cut.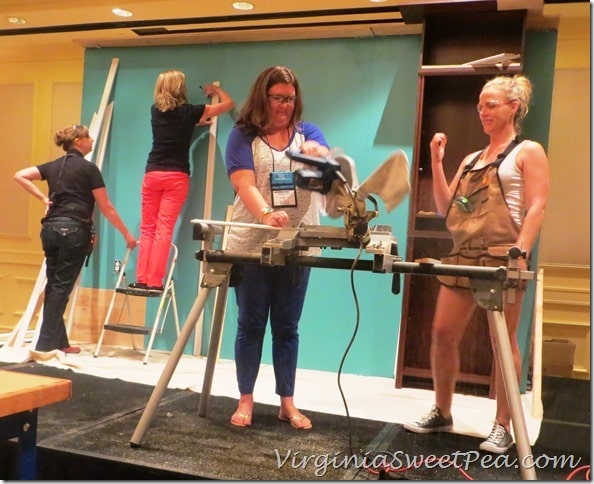 I loved using this light weight Ryobi nail gun. It's designed for smaller projects and doesn't need a compressor.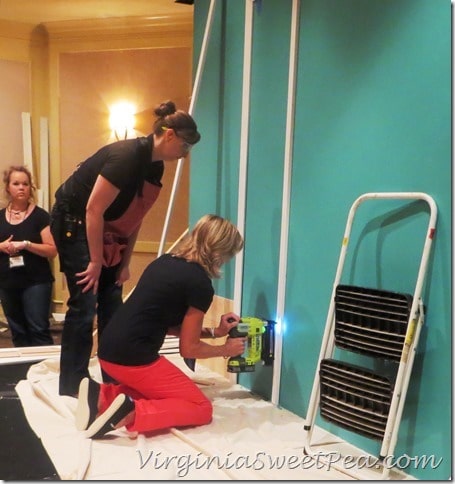 Meeting Rhoda was a special thrill for me because I've followed her blog from its start.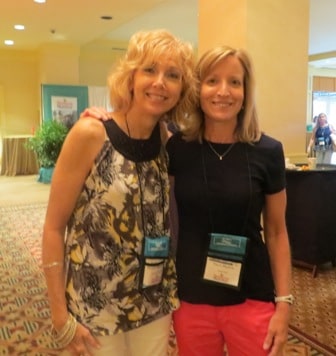 Cindy and I were both thrilled to meet Susan from Between Naps on the Porch . Susan's is another blog that I've enjoyed for years.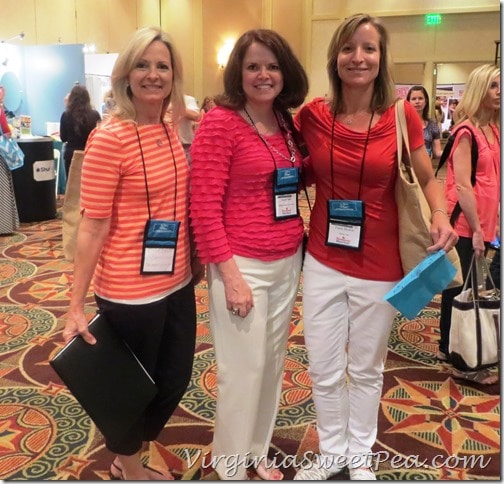 Haven was a 100% positive experience for me. I enjoyed it so much and hope to attend next year. If you are interested, Haven 2014 will be held in July.
On a side note, I go back to school today and am so sad that summer is now over for me. I know that summer isn't really over, but it feels that way when school starts. This is year 23 of teaching for me and I'm hoping it will be a great year for both me and my new students.