DIY Bird Feeder Using a Vintage Snack Set
This week has been spring break and I've spent my time getting my home and garden ready for spring. In celebration of spring, I'm sharing how I'm decorating my flower beds outside with DIY bird feeders that I made using vintage snack sets.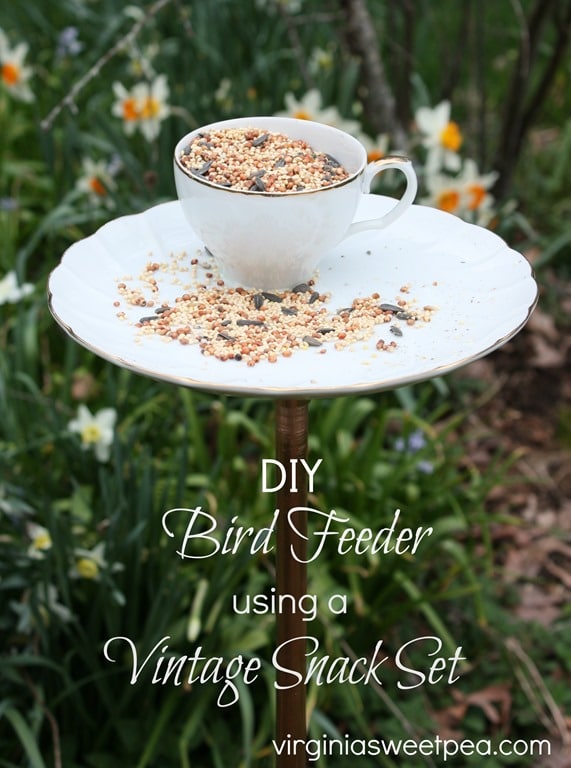 If you like to thrift shop, you've probably spotted snack sets for sale. The cup is offset on the plate to make room for snacks. I'm sure that ladies used to enjoy using these while they socialized, but times have changed, and people don't use dishes like these anymore.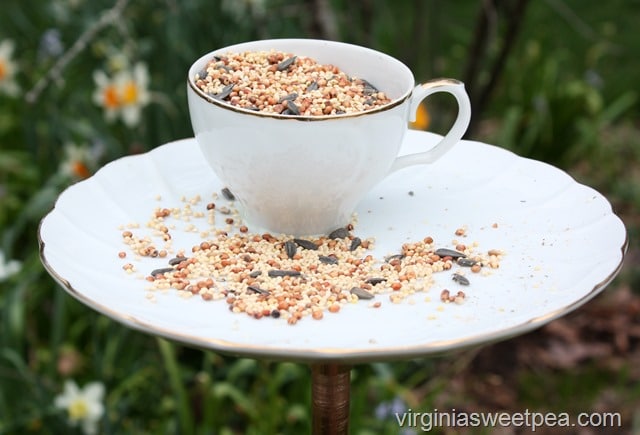 I've tried to sell snack sets in my shop and they don't move. Rather than have the numerous snack sets that I own sit in a box in my basement, I've repurposed them into bird feeders. I think these are charming and I hope that my customers have the same opinion.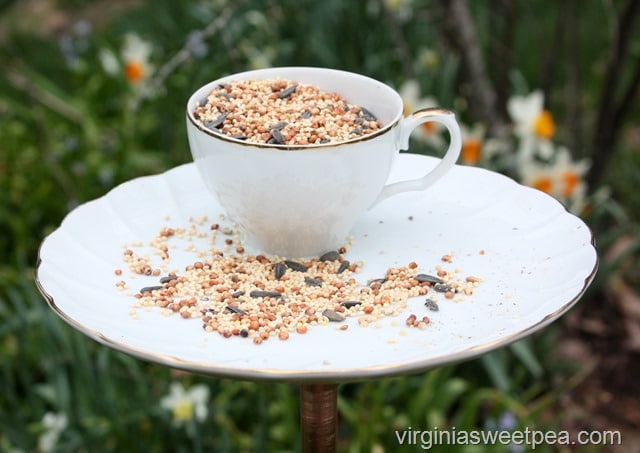 My mom has at least twenty snack plates in this wheat pattern. The wheat sheaves on the plate are gold like those on the cup. Can't you see a bird perching on the plate to eat?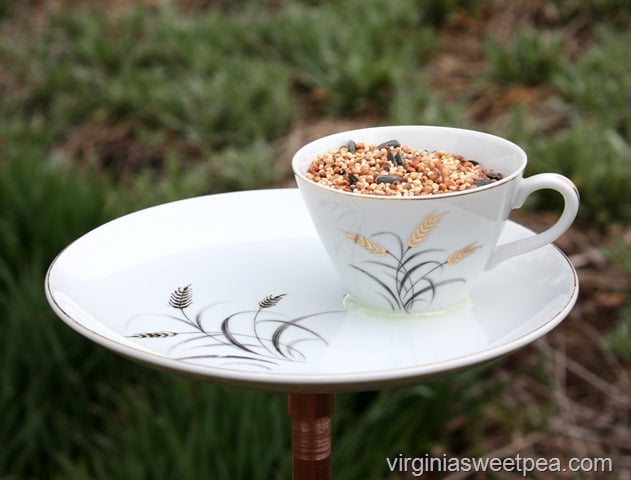 This is a very easy DIY that takes very little time to make.
How to Make a DIY Bird Feeder Using a Vintage Snack Set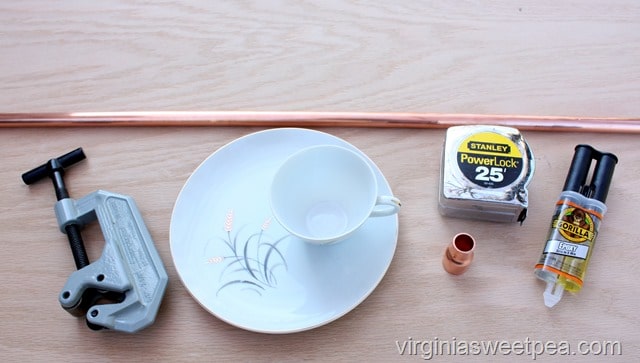 Materials
Snack Set
1/2" Copper Pipe
3/4" x 1/2" Copper Coupling
Epoxy
Pipe Cutter
Measuring Tape
Procedure
1. Use a pipe cutter to cut the pipe to the desired height. I cut mine at 4 feet. This was my first time using a pipe cutter and I was surprised how easy it was to use. If you don't have a pipe cutter, ask the guys at your hardware store to cut it for you.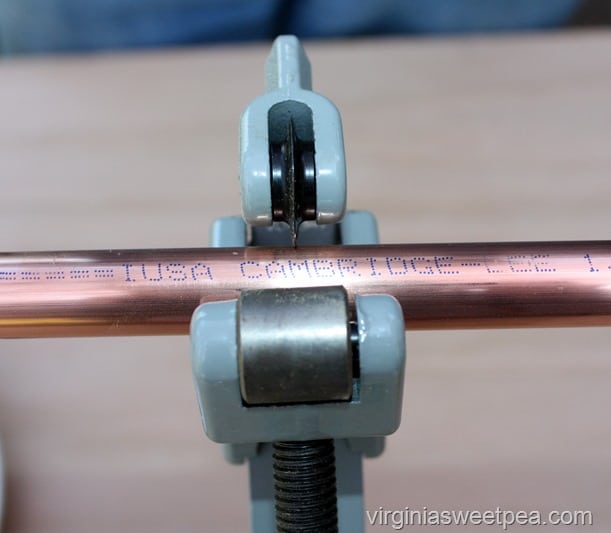 2. Sand the end of the pipe until the coupling slides on and off easily.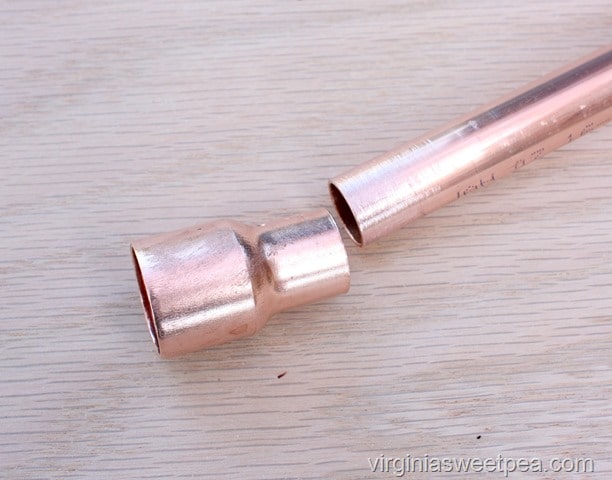 3. Sand the bottom of the plate in the center where the coupling will be glued into place with epoxy.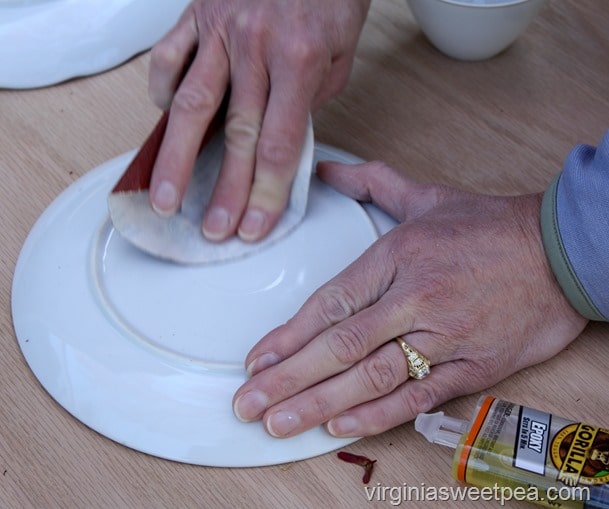 4. Squirt a small amount of epoxy onto a scrap board.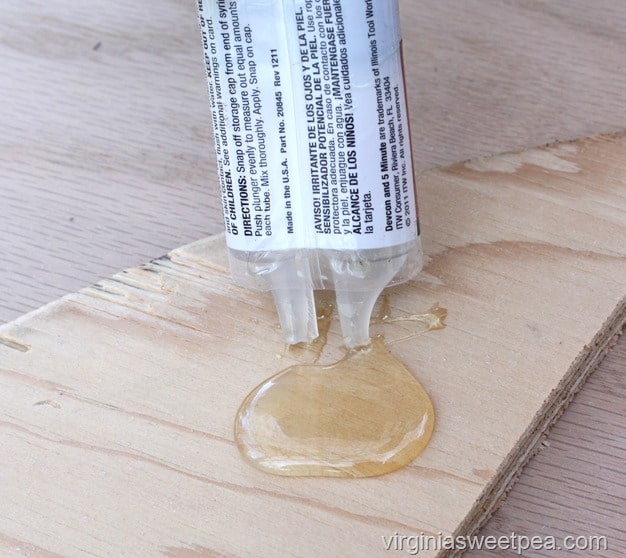 5. Stir the epoxy with a piece of scrap dowel or popsicle stick until it turns white.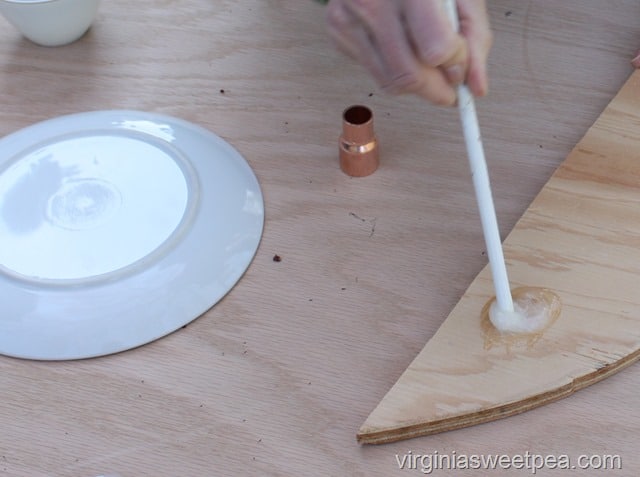 6. Spread the epoxy onto the center of the plate and also on the bottom edge of the coupling. Press the coupling into place. The epoxy will dry in five minutes. After the epoxy is dry, flip the plate over and glue the cup into place.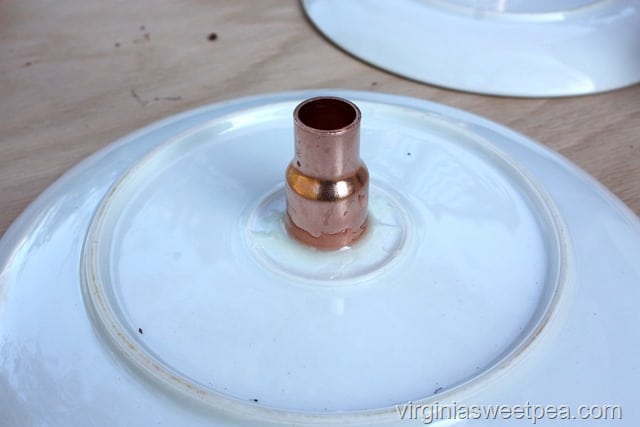 7. Find a spot in your yard or garden where you will enjoy watching birds eat from your DIY bird feeder. Push the copper pipe into the ground, place the snack set on top, fill with seed, and then wait for the birds to come enjoy.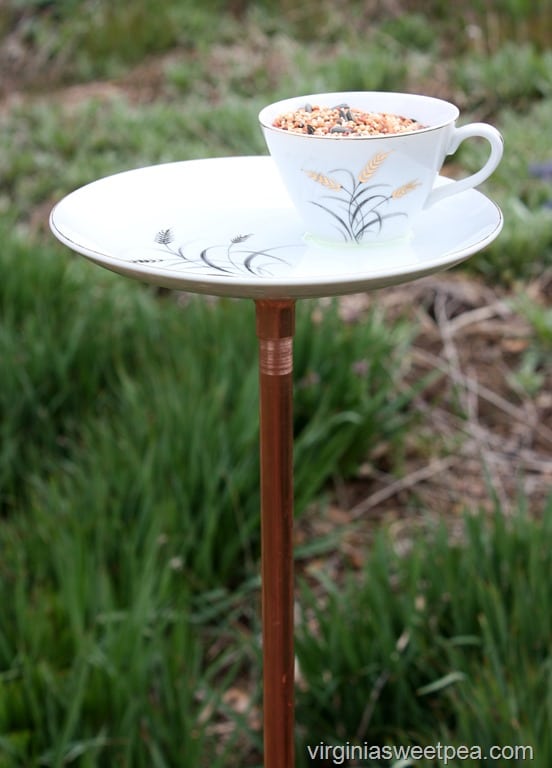 I am so happy to find a way to repurpose my snack sets into something that can be enjoyed outdoors.

If you like this project, I would love for you to pin it for others to discover.