Top Ten Projects for 2018
The end of the year is a good time to look back to see which blog projects were popular for the year. I am not one to keep tabs on statistics, so it's always a surprise to see which projects end up being the most popular according to Google analytics.
My top ten blog posts for 2018 were all Stitch Fix posts with the exception of one. I love sharing my monthly Stitch Fix boxes and am happy that my posts are frequently enjoyed by others. You can see all of my Stitch Fix posts for 2018 here. I recently shared my Instagram Top Nine for 2018 and two of the seven posts were Stitch Fix pictures. People seem to love Stitch Fix!
Top Ten Projects for 2018
For today's Top Ten Projects of 2018, I'm going to focus on what projects, not Stitch Fix fashion posts, were popular for the year.
#10 DIY Lace Wreath
I used lace that belonged to my friend's mom to make this DIY Lace Wreath. My friend's mom recently passed away and I'm glad that I have this wreath as a way to be reminded to remember her fondly.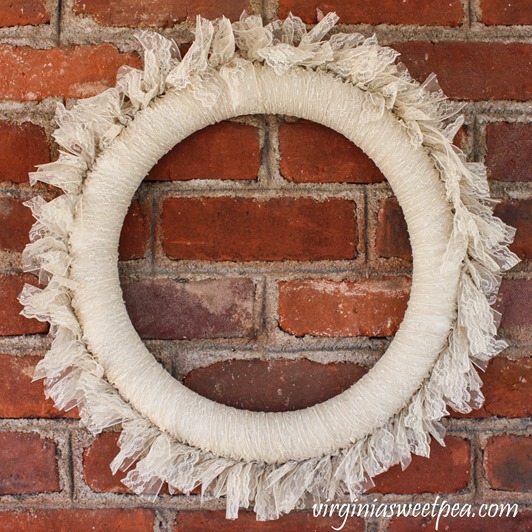 #9 10 Repurposed Project Ideas
I love to repurpose items and shared 10 Repurposed Project Ideas. If you were to visit my home or my lake house, you would see all of these projects in use.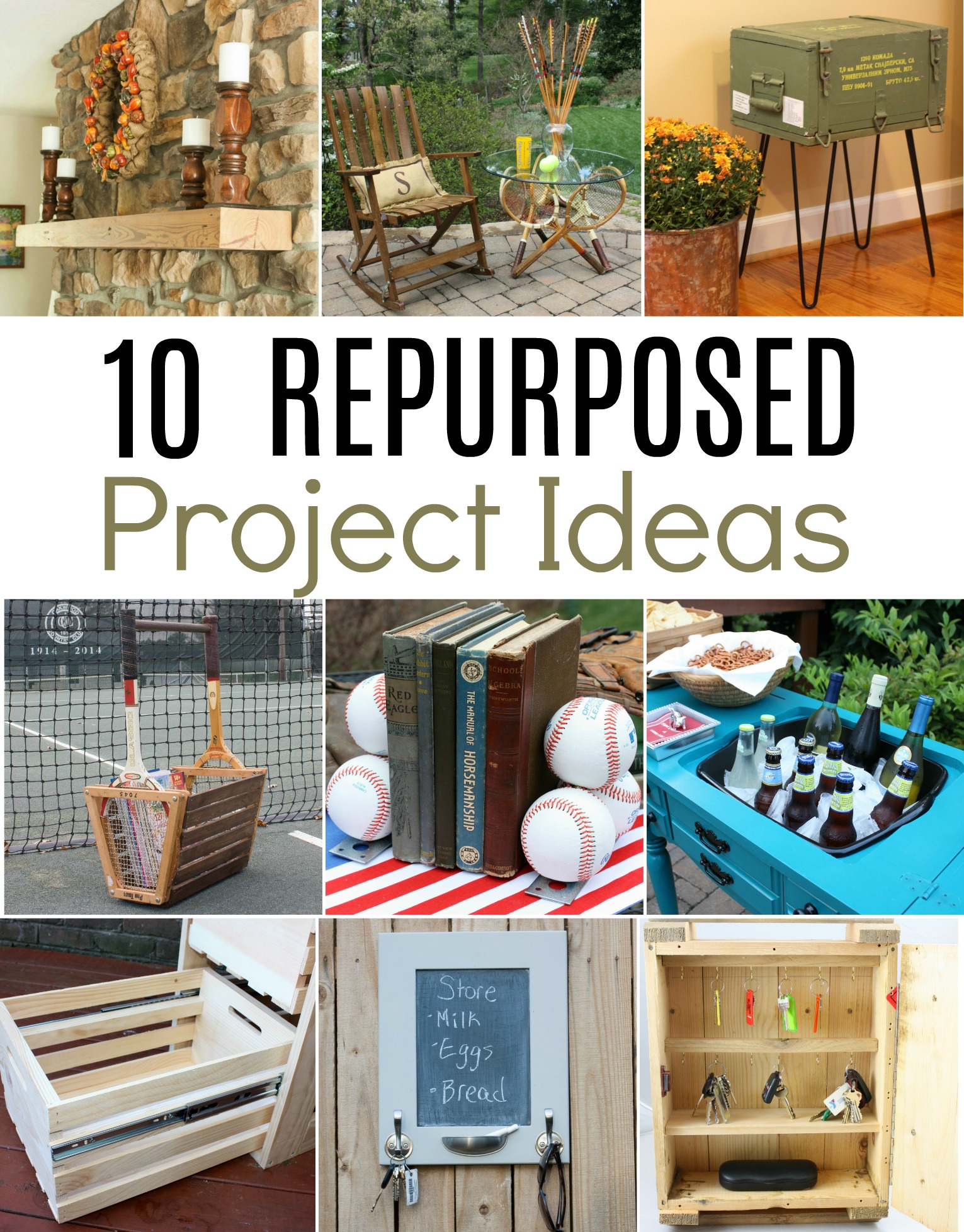 #8 Touring the Stone House at Black Dog Salvage
Over the summer I toured the Stone House at Black Dog Salvage. Black Dog Salvage is a wonderful place to shop and now you can stay there as well in the stone house next door that has been restored. I have a family connection to this home as it was built by and was the home of my Italian stonemason great-great grandfather.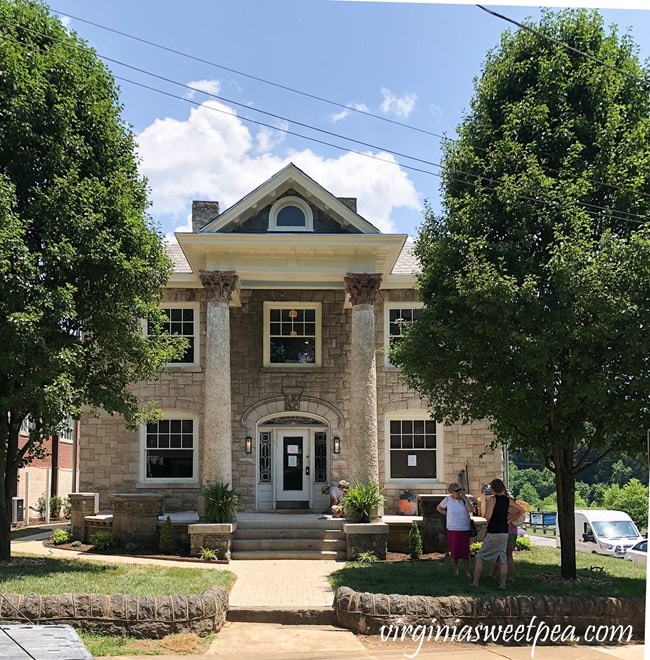 #7 Handmade Winter Wonderland Christmas Ornament
Every October I team up with a group of bloggers who each share a handmade Christmas ornament. This year I designed and made two versions of a Winter Wonderland Christmas Ornament using an upcycled pet food container. I get so many ideas for ornaments to make each year from this group!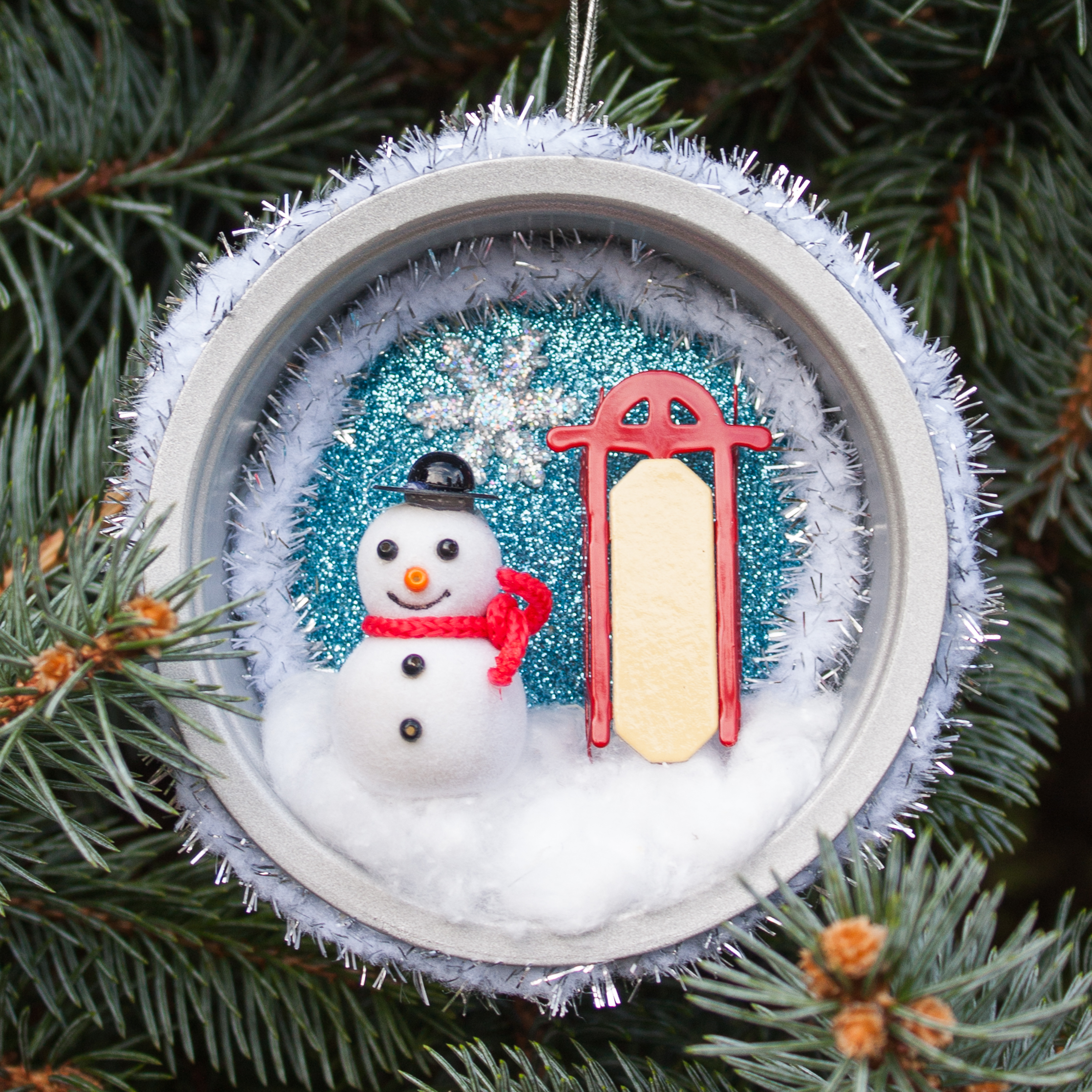 #6 Smith Mountain Lake House Update – Kitchen Backsplash
In March we installed a subway tile backsplash at our Smith Mountain Lake house. This DIY Subway Tile Kitchen Backsplash made our kitchen look finished and it's wonderful to be able to wipe down the tiled walls. Prior to tiling this space, this area was painted with flat paint and had become dotted with grease marks that could not be wiped away.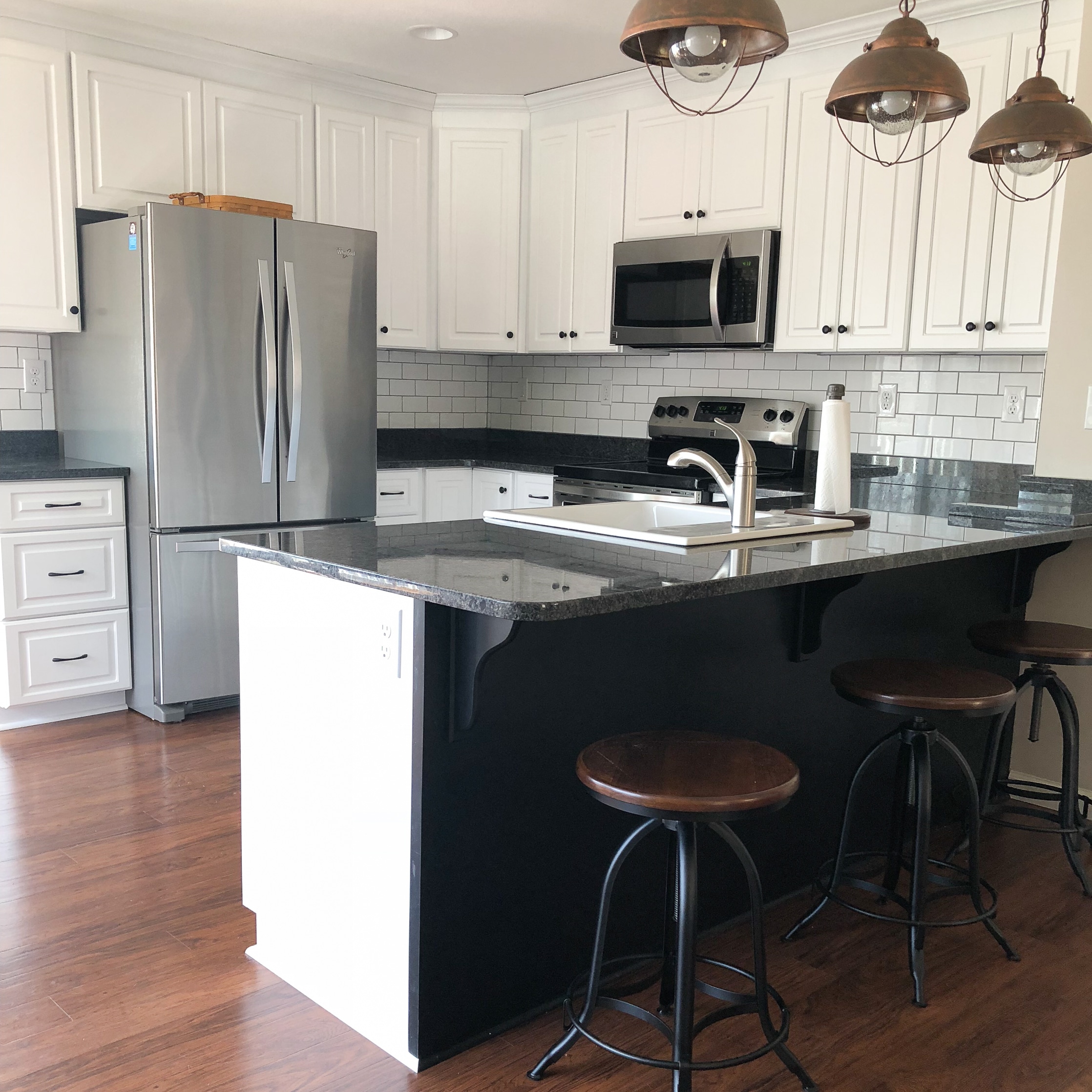 #5 Traditional Southern Christmas Mantel
I've so much enjoyed the Traditional Southern Christmas Mantel that I decorated for this year's Christmas. I'll be sad when I soon undecorate this area now that Christmas is over.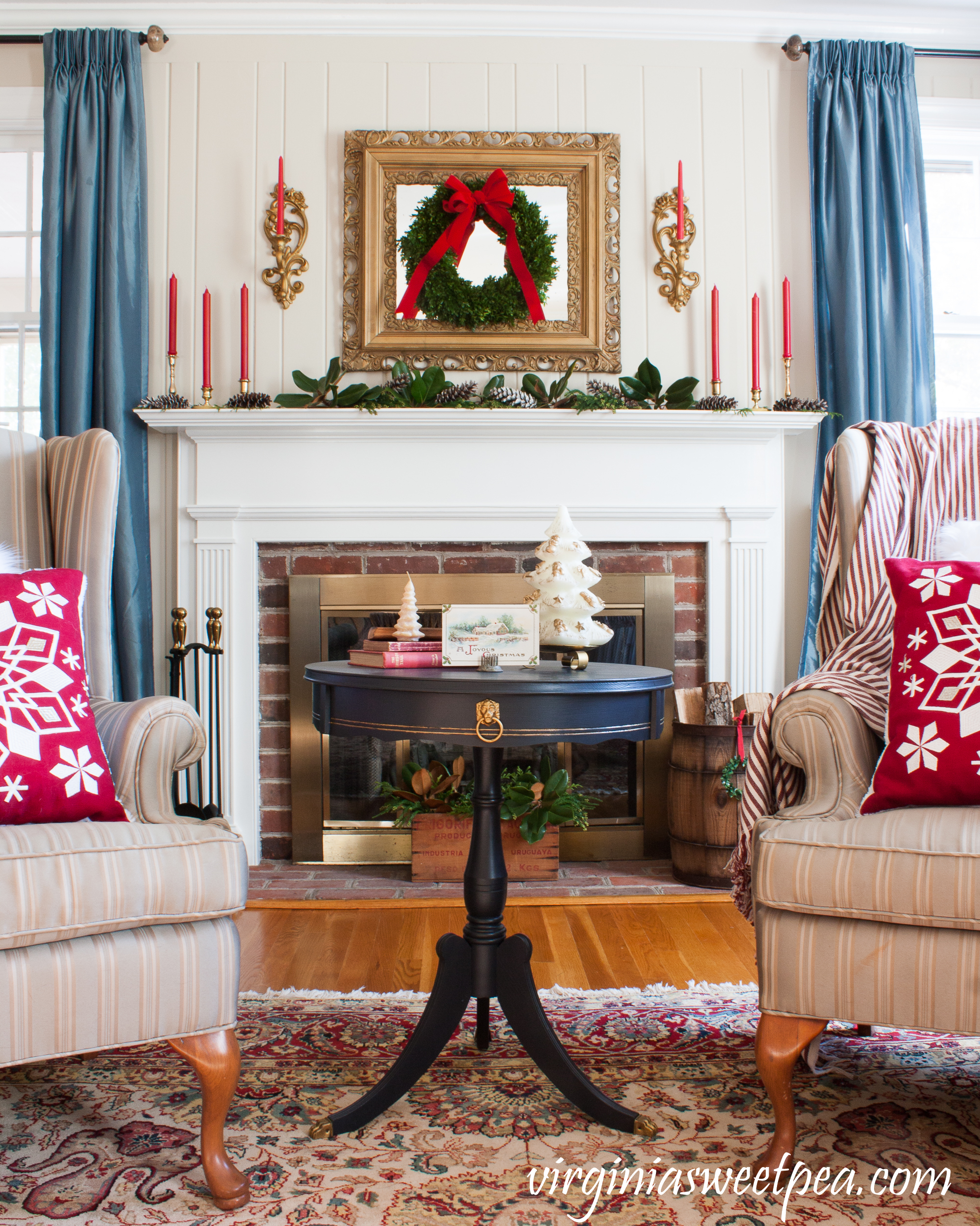 #4 DIY Valentine's Day Button Heart
I used buttons that belonged to my grandmother and my cousin's grandmother to craft this DIY Valentine's Day Button Heart. This project was also popular on Instagram. It made my Instagram Top Nine for 2018.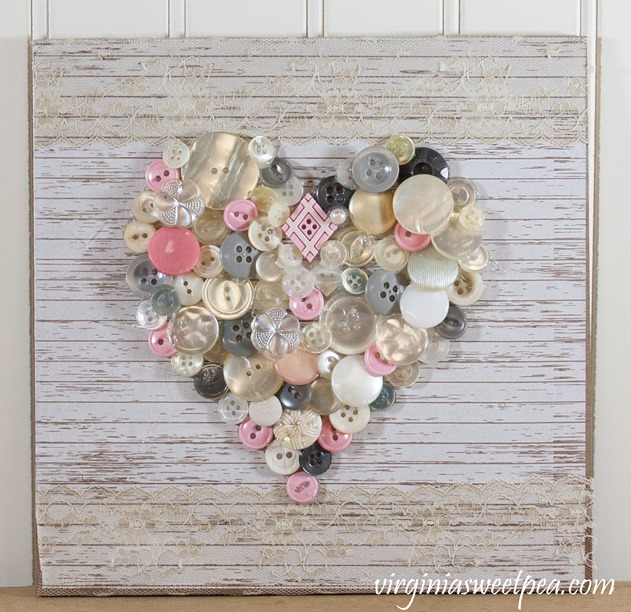 #3 Kitchen Art Using Vintage Recipes
I used copies of vintage recipes in relatives' handwriting to make Kitchen Art Using Vintage Recipes. This is a great way to preserve memories of a beloved family member.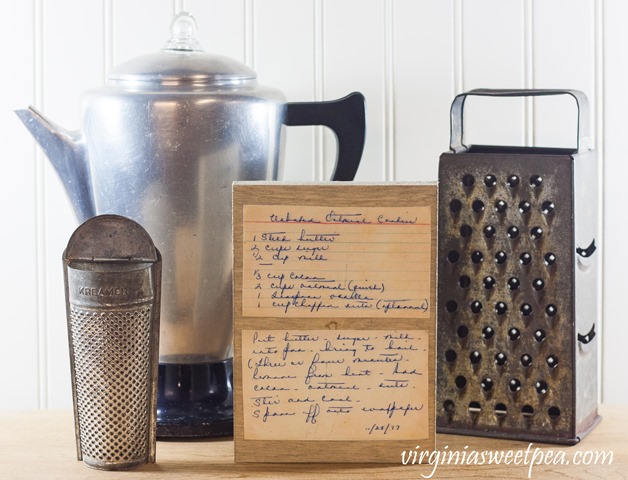 #2 Wicker Porch Furniture Makeover
The same friend who gave me the lace I used for my DIY Lace Wreath (#10) passed on a set of wicker furniture to me. I gave it a makeover and now it's at home on the porch of my mom's 1913 home.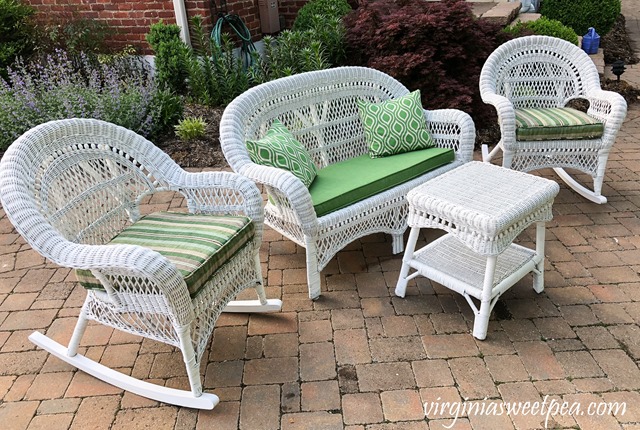 #1 DIY Under Bed Storage Drawer
The DIY Under Bed Storage Drawer that I made for the January Power Tool "Organize" Challenge is one that I use every single day. I live in a 1950's home and our closets are small. Utilizing under the bed space to store shoes has been so helpful. No more digging through a pile of shoes on my tiny closet floor to find the pair that I want to wear!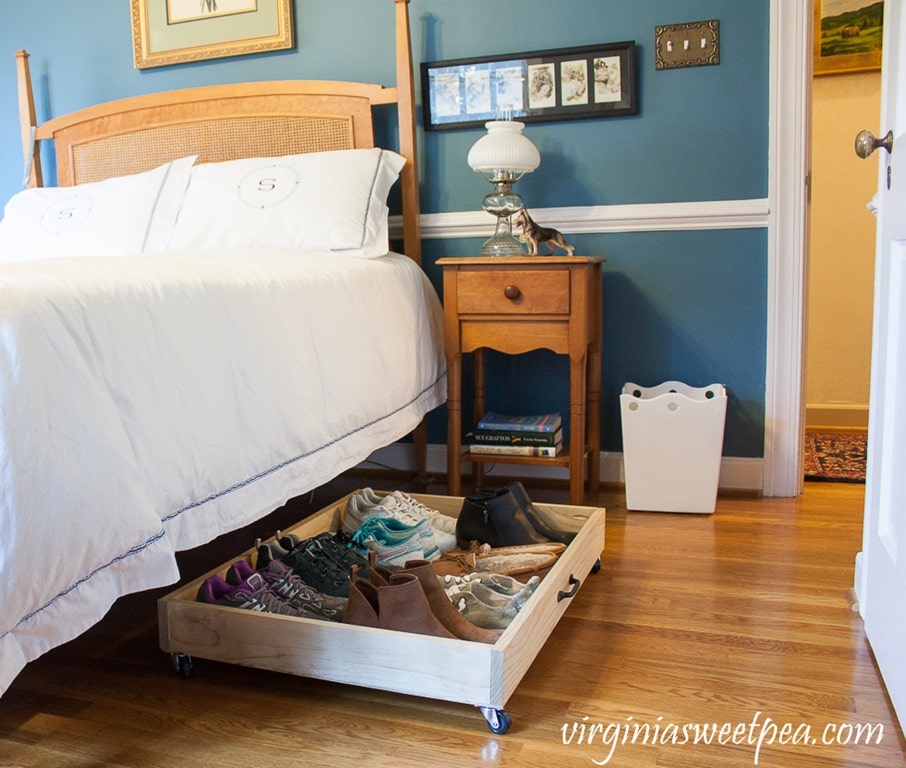 There you have it, my Top Ten Projects for 2018! I'm looking forward to sharing many more projects with you in 2019.
Past Top Ten Projects
See what projects were tops in other years on my blog. I had a fun trip down memory lane looking back at these posts.