Antique Post Card Display
I love using the antique post cards that I mostly inherited as a part of my decor. Over the years Mr. SP and I have collected many post cards from Lynchburg and Central Virginia but we've never displayed them so that they could be enjoyed. I'm joining my Farmhouse Friends group to share my antique post card display.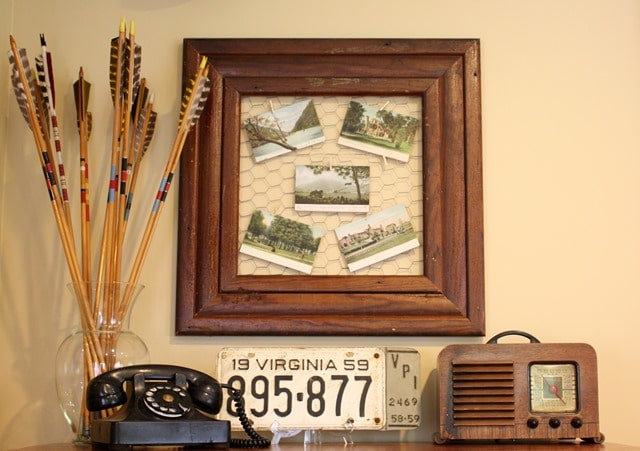 This piece now hangs in our family room behind Mr. SP's chair in a spot where we will both enjoy it daily. The frame has been in my basement for ages, just waiting for a use.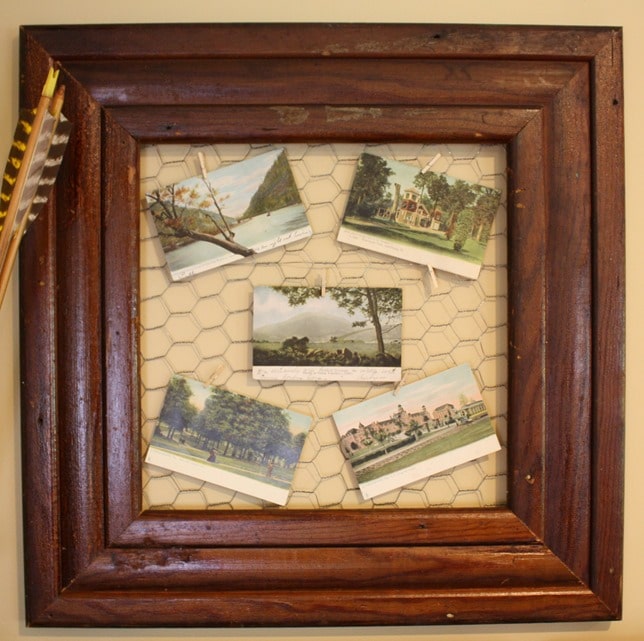 The wood for the frame came from an old school house that's on the property of the church my mom attends. Mama discovered that the moulding in this building had been torn off and was to be thrown away. Realizing that it was a treasure, not trash, she rescued some of it and had a family friend use some of it to make a frame. Unfortunately the friend cut the angles incorrectly, so she gave it to Mr. SP to fix. After fixing it, it's been in our basement just waiting to be used.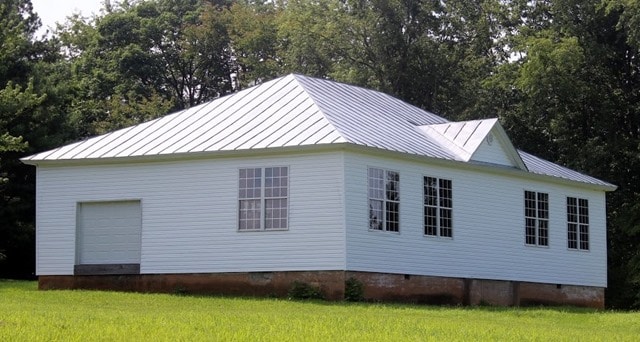 This is Mama's church which looks over the beautiful Blue Ridge Mountains. If you were a student in that school house, it would be pretty hard to pay attention with a view like this.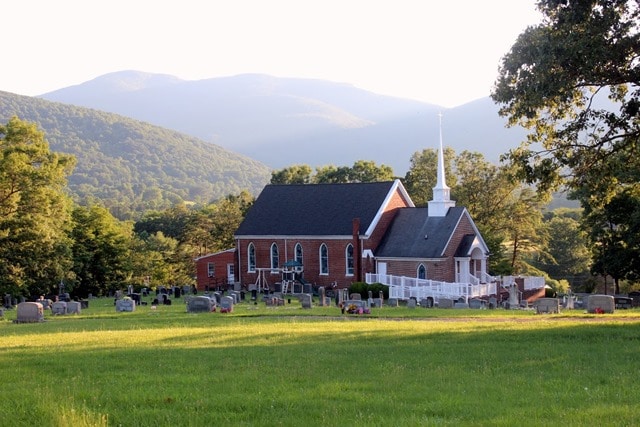 When thinking about a project for this month's Farmhouse Friends event, I decided to use this frame to make a post card display. Chicken wire from my shed was stapled to the back of the frame, a hanger was added, and I was done.
The arrows and license plate were my dad's, the telephone belonged to my grandmother, and my father-in-law gave the the radio.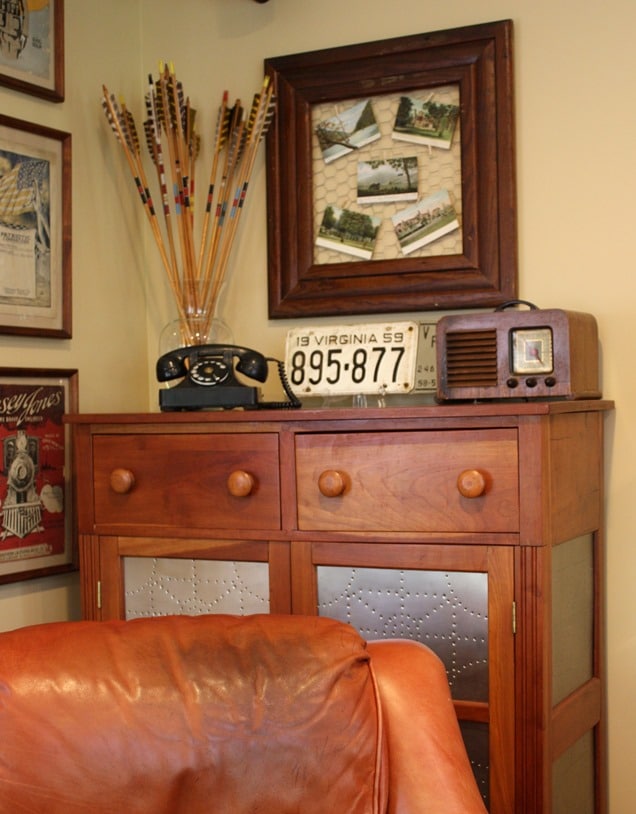 The James River separates Lynchburg from Amherst County and I drive over it daily when I go to work. The post mark on this card is 1908. The cards are clipped to the chicken wire with mini clothespins. (affiliate link)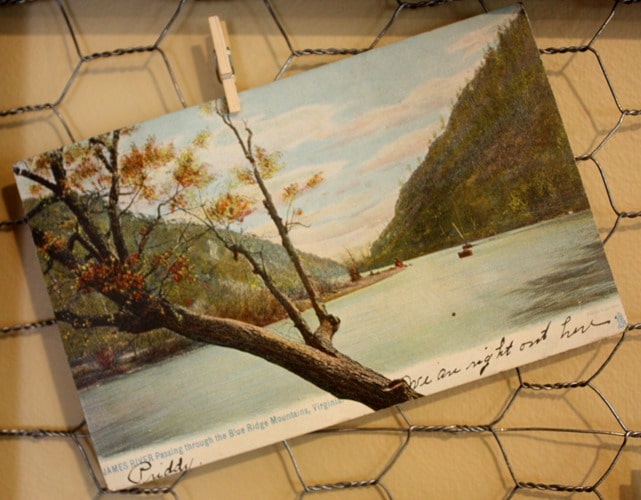 Miller Park is still a popular place in Lynchburg. This card isn't dated but you can tell that it is from the same time period by the attire of the ladies.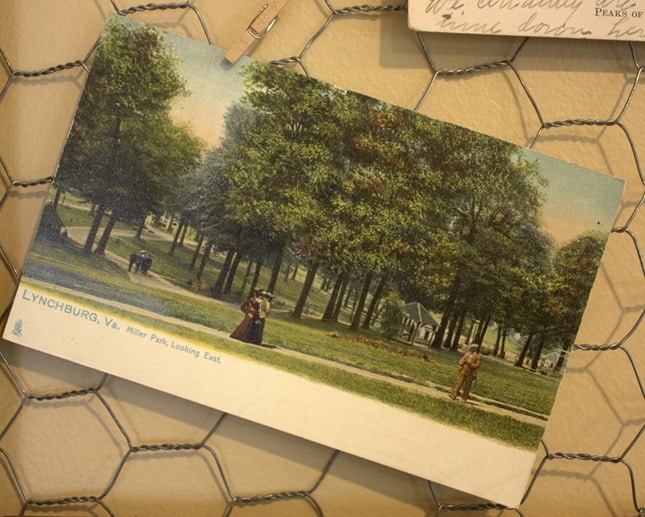 The Peaks of Otter are an attraction in nearby Bedford County. A hike to Sharp Top is strenuous but offers a view not to be missed. This card is dated 1909.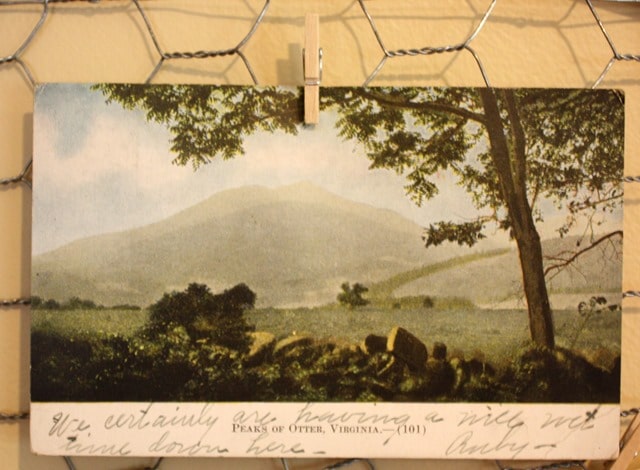 Randolph Macon College for Women, now co-ed Randolph College, is a little over a mile from my home and I run or drive by it almost daily. The trolley tracks were long ago covered by pavement and the hedge that you see in front of the school is now a brick wall. My dog likes to visit Randolph to swim in the fountains and to hunt ground hogs on the hillside behind the school.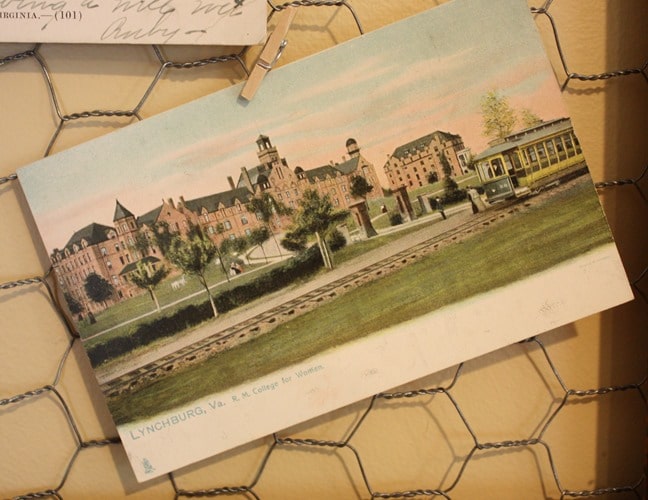 Rivermont Park was replaced by Rivermont Park apartments at some point in time. This card is dated 1905.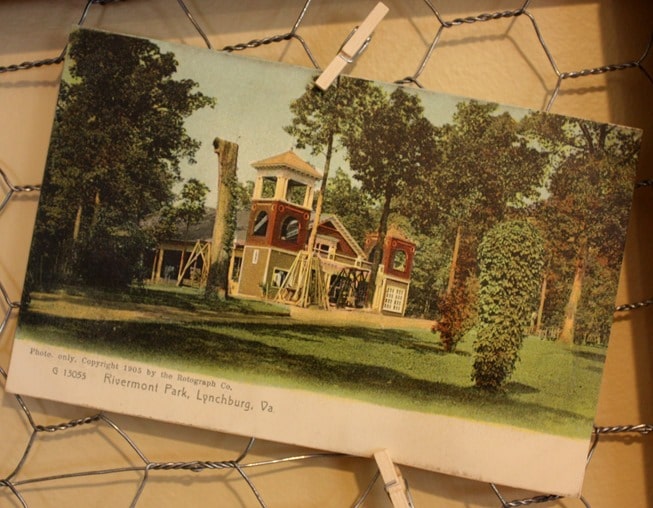 This is Mr. SP's corner of our family room. He desperately needs a new chair but this one will have to do for now. The framed pictures are vintage sheet music from my mom's side of the family. The cherry pie was made from wood harvested on the farm in Maryland where my grandfather grew up. I also have a dresser made out of the same cherry.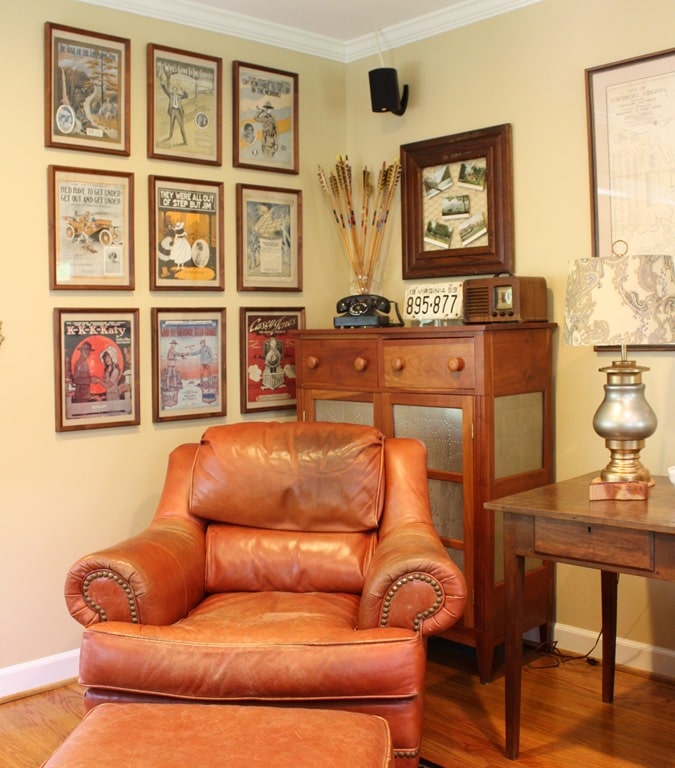 Can you tell that I like things that are old and that have story?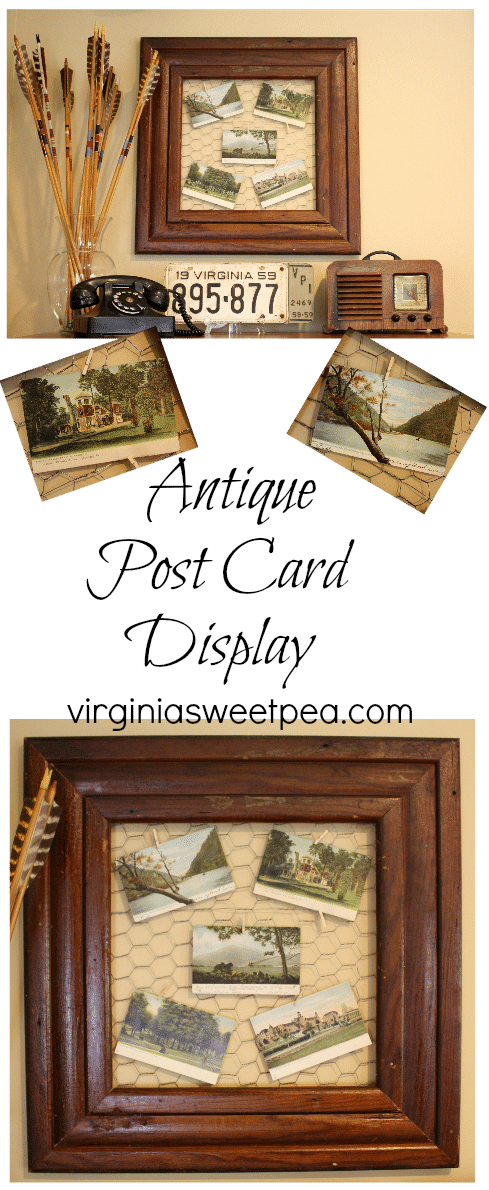 Now it's time to see what my friends are sharing this month. After you've looked through their projects, keep scrolling because there's a giveaway at the end of this post!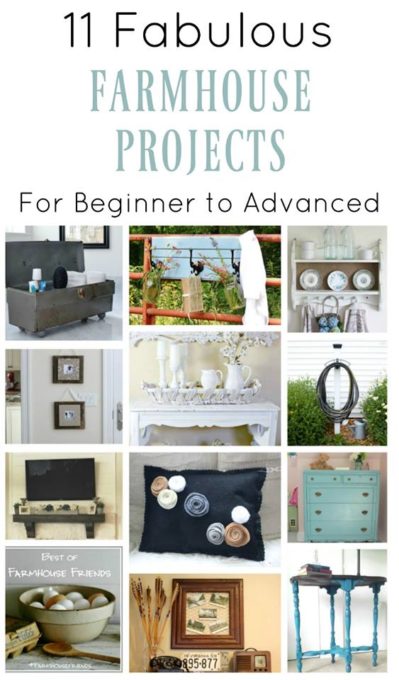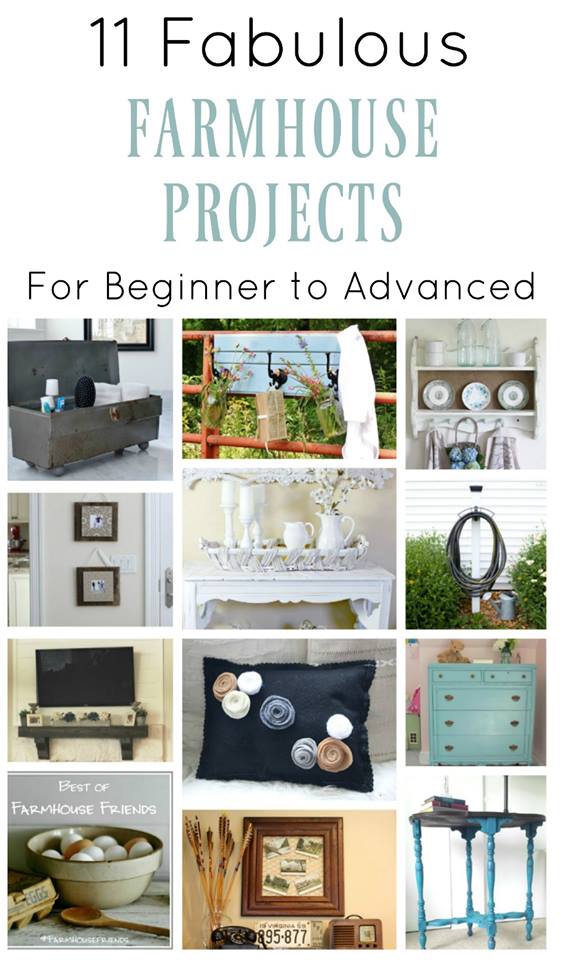 We're hosting a giveaway this month and you can win this 58" half windmill! Enter below!