Vintage Valentine's Day Postcards and Cards
I've been doing a bit of Valentine's Day decorating and crafting and pulled out my collection of Vintage Valentine's Day Postcards and Cards to display in areas around my home.
I'm calling these postcards Valentine's Day postcards, but they all weren't officially sent for Valentine's Day, some that I'm sharing are somewhat romantic which fits in with a Valentine's Day theme. My grandmother inherited these cards from her Aunt Willye and I inherited them from my grandmother. Not only are the graphics interesting, but also interesting are the stamps and what is written on the cards.
Cards Addressed to Lizzie Hughes
Some of the cards in my collection are addressed to Lizzie Hughes. I have no idea who Lizzie Hughes is. I assumed that she was a relative but when I inquired about this with my aunt, my aunt had never heard of her, so it's a mystery. I actually have a shoe box filled with postcards and quite a few of them are addressed to Lizzie Hughes. I don't know why my Aunt Willye had so many cards that once belonged to Lizzie.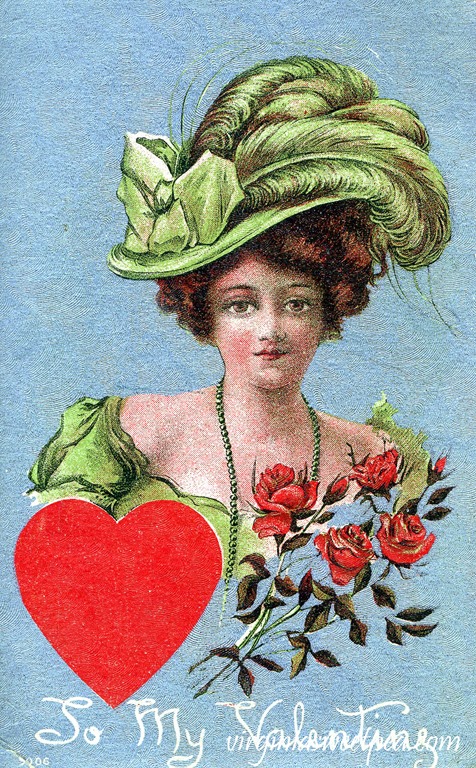 This postcard must have been hand delivered rather than mailed.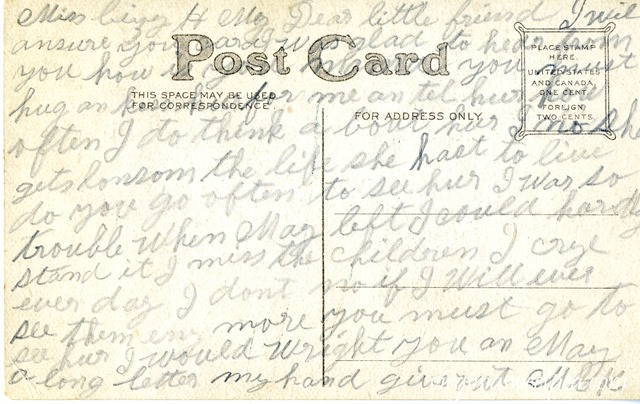 Lizzie received several postcards from her friend Martha. This postcard is marked Layman, Virginia, which is is located in Botetourt County, which borders Roanoke.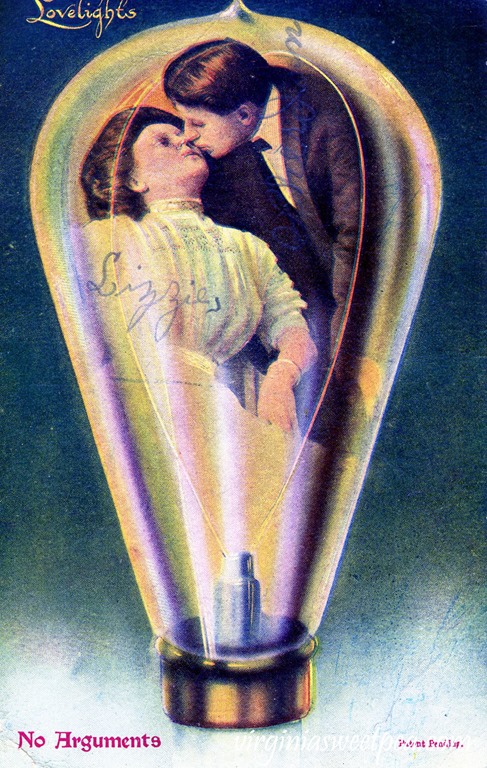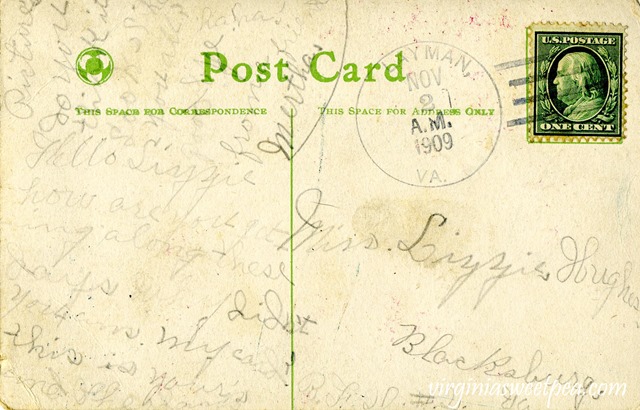 Here's another post card from Martha. Martha seemed to like to put Lizzie's name on the girl being kissed. Based on the message on this card, Lizzie's boyfriend's name was Sherdan.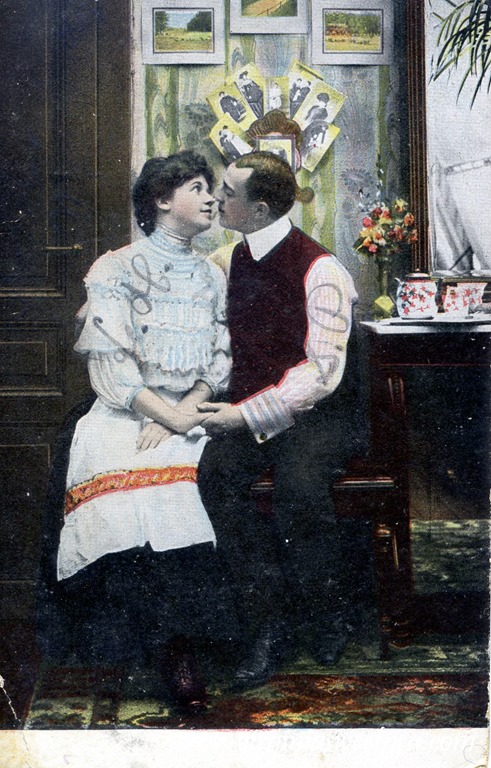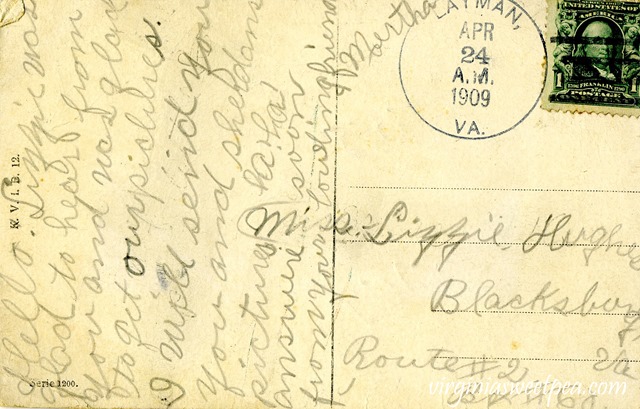 Cards Addressed to Willye Compton
My Great-Great-Aunt Fannie raised my grandmother. My grandmother's sister and brother, Zonie and Paul, were raised by Fannie's sister, Willye. After they were each married, Willye and Fannie lived next door to each other in Vinton, VA. My dad adored Aunt Fannie. When he started dating my mom, he took her to meet Aunt Fannie before he took her to meet my grandparents. Fannie and Willye's maiden name was Compton. Fannie married to become Fannie Dodenhoff. Willye married to become Willye Funk.
Willye worked at Heironimus Department Store in Roanoke. Many of her cards were delivered there.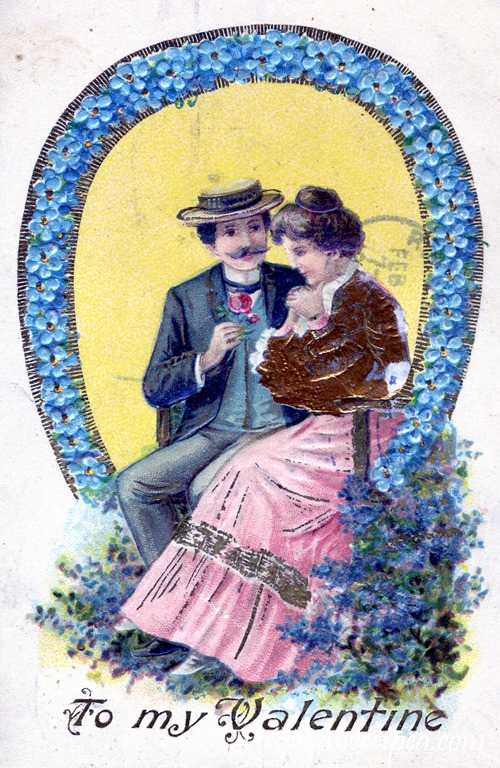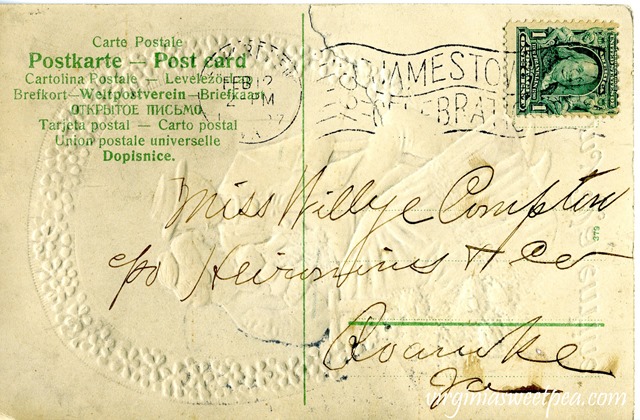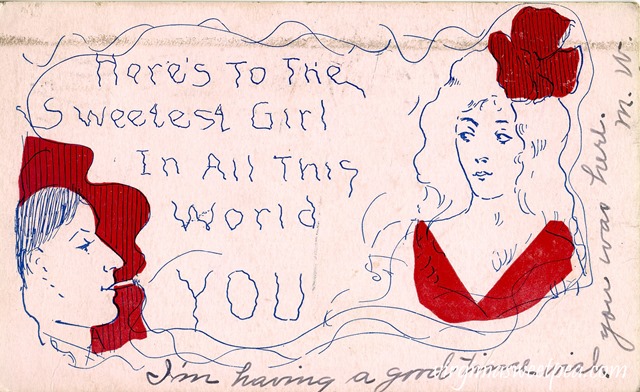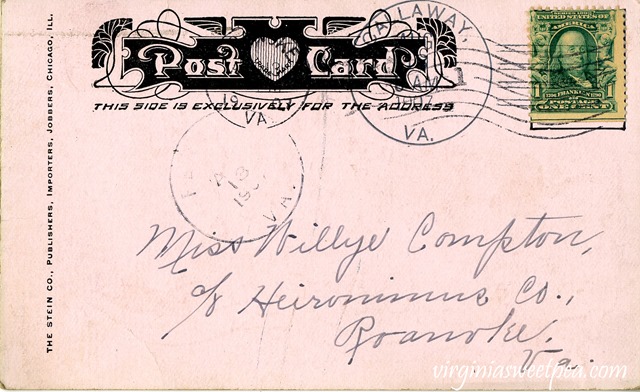 Can you imagine sending this postcard today? You might be arrested!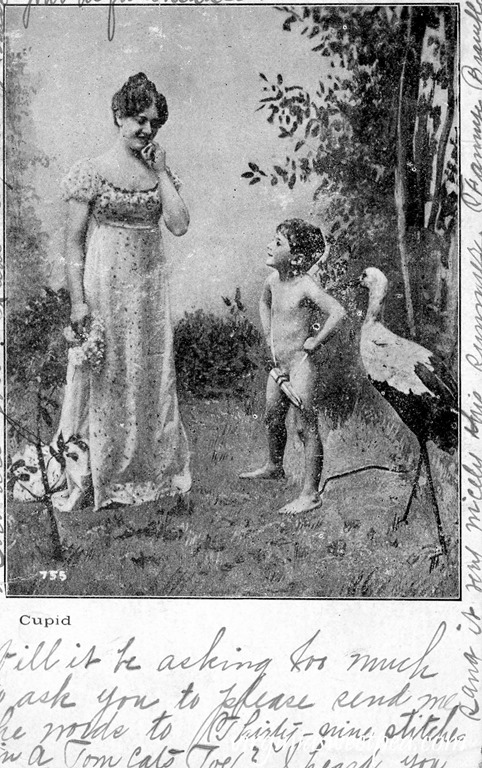 Look at that handwriting!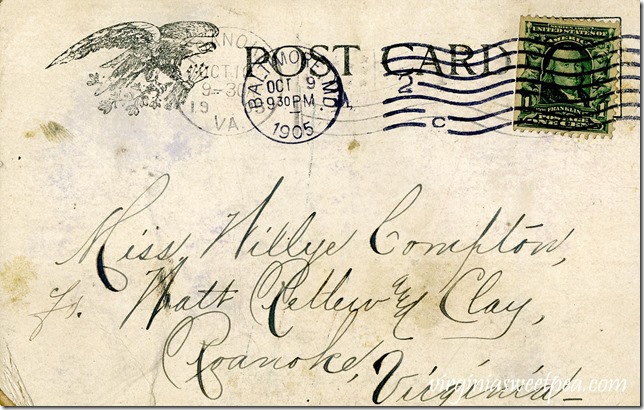 I looked up the address on the card below. Today it appears to be a house divided into apartments. I wonder if in the early 1900's it was a boarding house? This isn't far from where Willye, Fannie, Lucy (my great-grandmother), and their brothers and sisters grew up. If you've heard of Black Dog Salvage, then you know where they grew up. Their father was Michael Grosso, the Italian stonemason who built and lived in the stone house next door to the current Black Dog Salvage. This home is currently being renovated to use as an Air B&B. (Read more about my family connection to this home here.)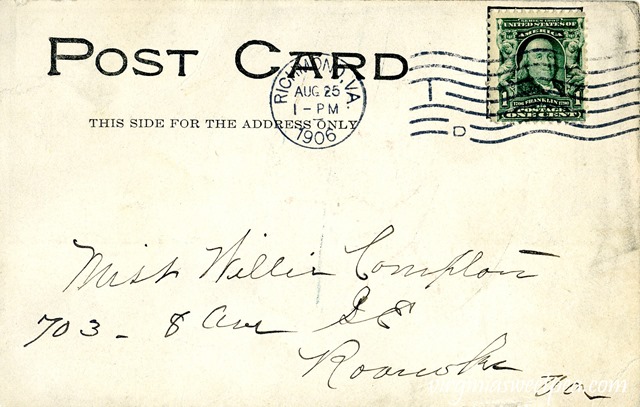 I don't know who Bert is but I take it she is one of Willye's friends and she's got the hots for Bill.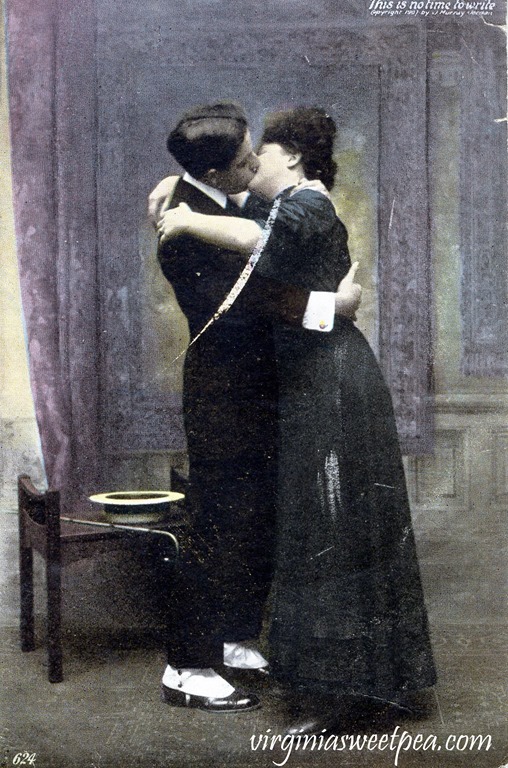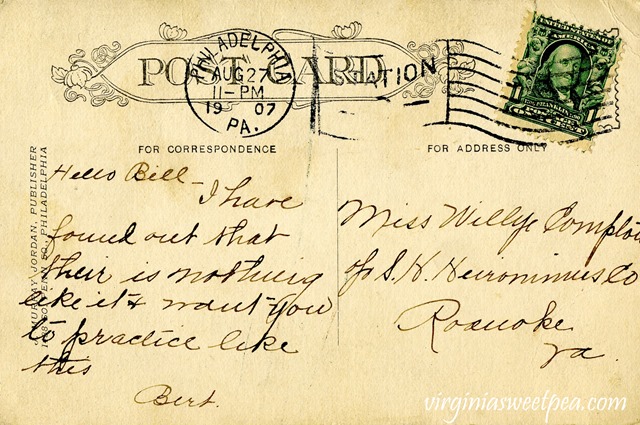 I wonder who sent this pretty card to Willye from Norfolk? Perhaps it was her future husband, George.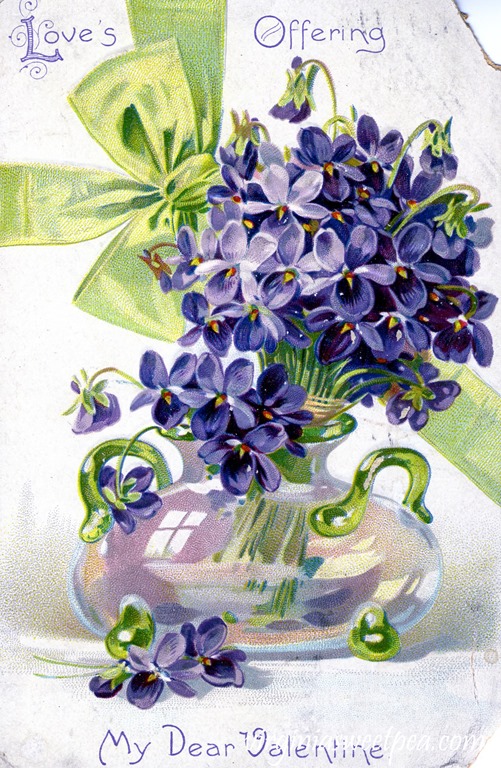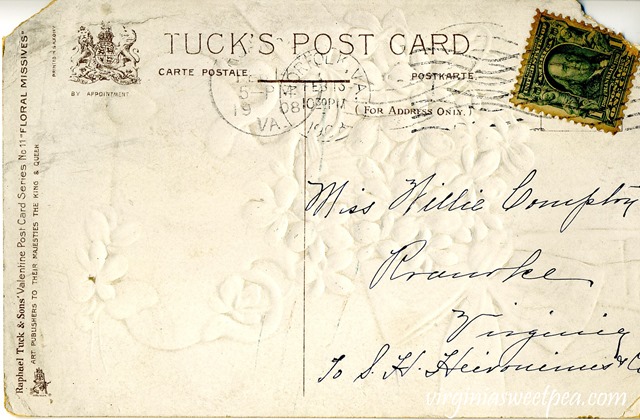 Cards Addressed to Mrs. Geo Funk
Aunt Willye married George Funk. The older cards are addressed to Willye Compton and the newer ones to Mrs. Geo Funk.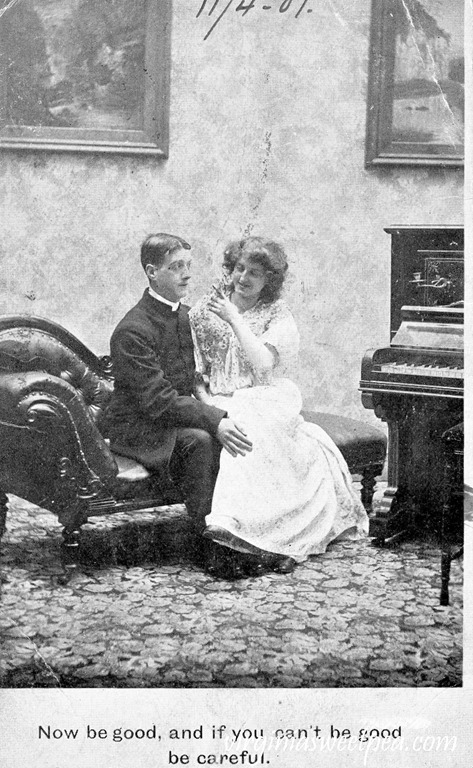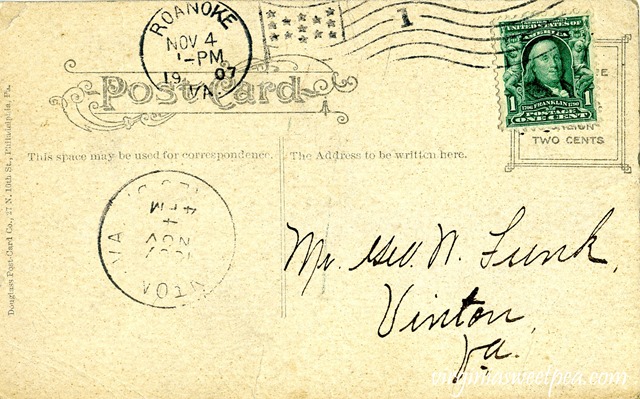 I wonder if Aunt Willye worked at Norfolk and Western after she was married? This card from "Minnie" was sent to her at their Roanoke office.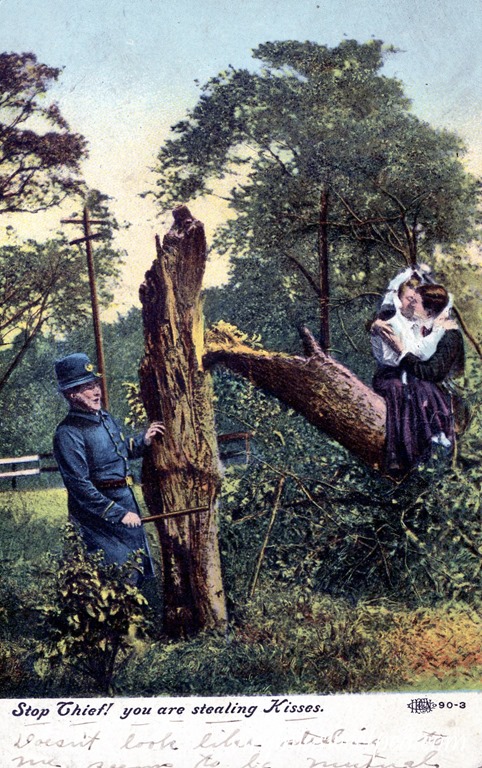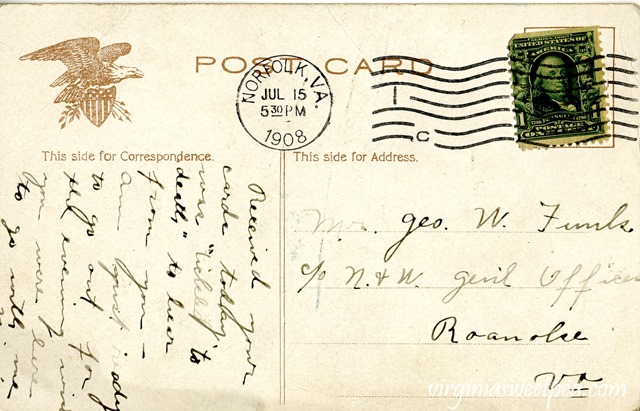 I wonder if Uncle George was working in Norfolk when he sent this card to Willye? He worked for Norfolk and Western, so it's probable.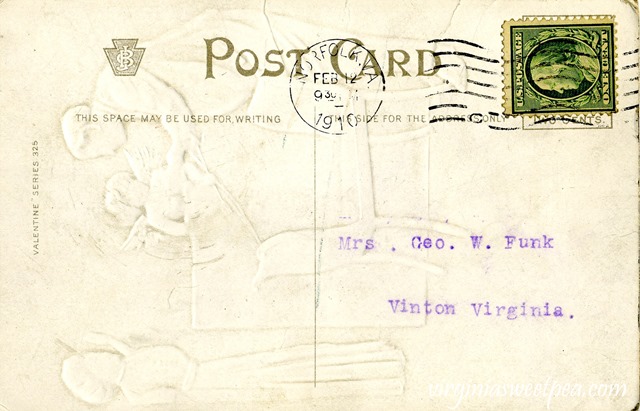 I had some vintage New Year's cards on display and looked on the back to see to whom they were sent. The New Year's cards mostly were to Lizzie Hughes. There were two cards to Willye. One sent in January 1909 was sent to Mrs. G.W. Funk, 229 W. 20th St., Norfolk, VA. It appears that Willye was in Norfolk and George was writing her to let her know that his mother was not doing well. Another New Year's card was sent Dec. 28, 1908 to Willye from G. (George?). At that time, Willye's address was Chamblissburg, VA. Chamblissburg is in Bedford County, not too far from Roanoke. I wonder why Willye was living there?
Postcards from a Friend at School
My good friend at school gave me these old postcards that belonged to her relatives.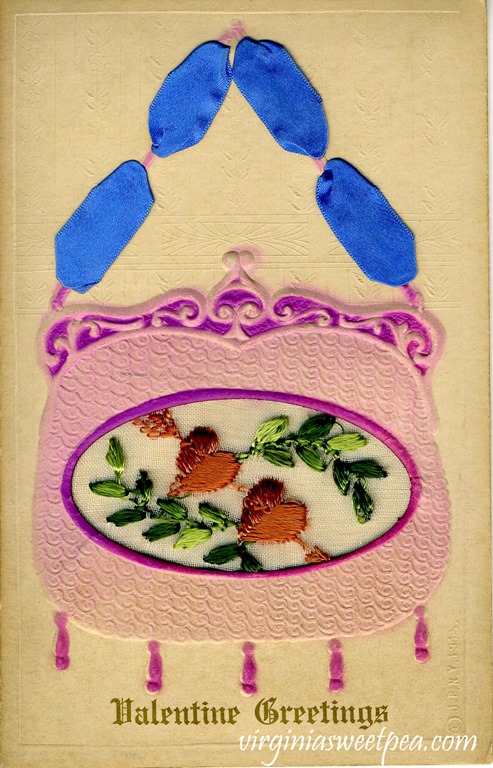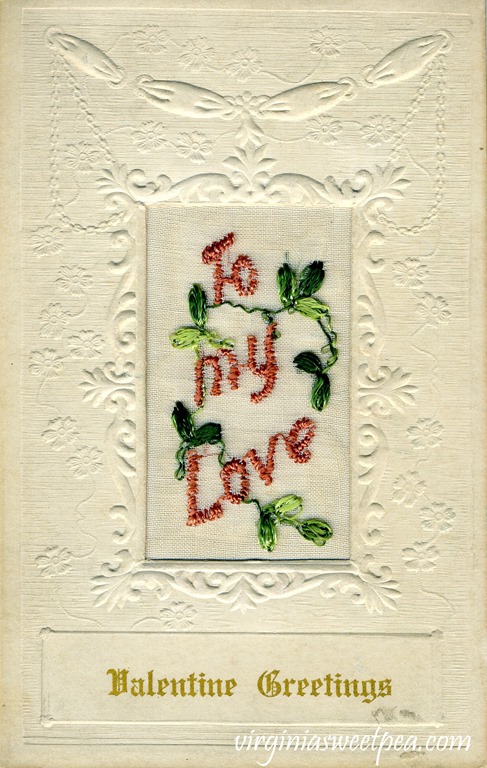 Fannie must have been a popular name in the early 1900's. This card is address to Miss Fannie Hudson at Jefferson Street Factory. Jefferson Street runs along the river in downtown Lynchburg. At the turn of the century Jefferson Street was an industrial area. I believe that Fannie worked at a shoe factory that is now the popular restaurant and hotel, Shoemakers. Nowadays many people live on this street as those old warehouses and factories have been converted into loft apartments and condominiums. I found another postcard addressed to Fannie at 2118 Tulip Street, Lynchburg, VA. Tulip Street is in the White Rock Hill area of Lynchburg, not far at all from Jefferson Street. Lynchburg is known as the "Seven Hill City" and White Rock is one of the seven hills.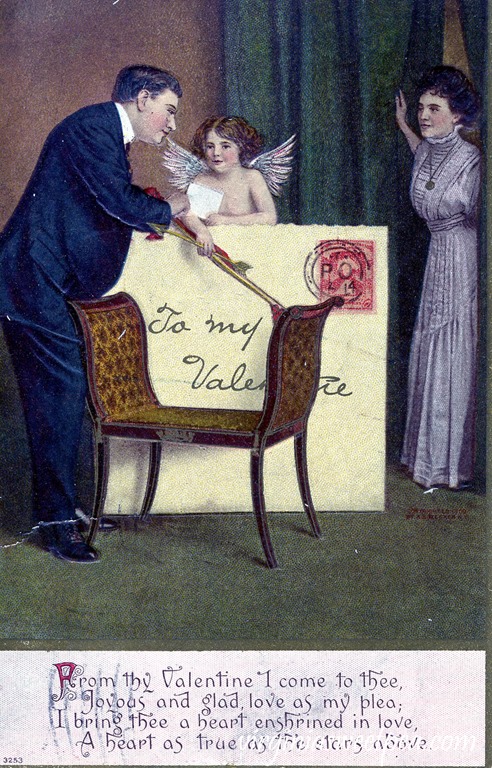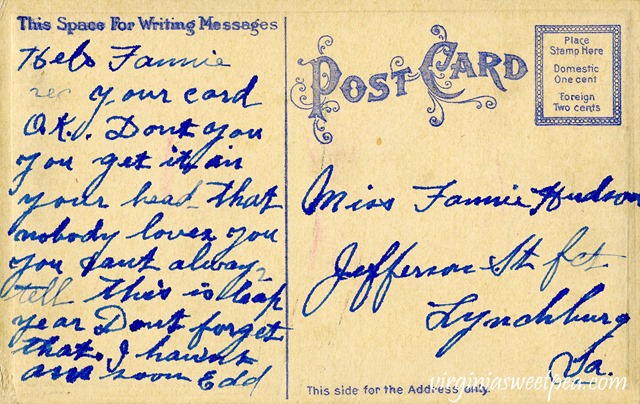 Vintage Valentine Cards
These two cards originally stood up to be displayed. They were also were given to me by my friend at school. The back of this one says, "To: Buleuah Hudson From: Henry".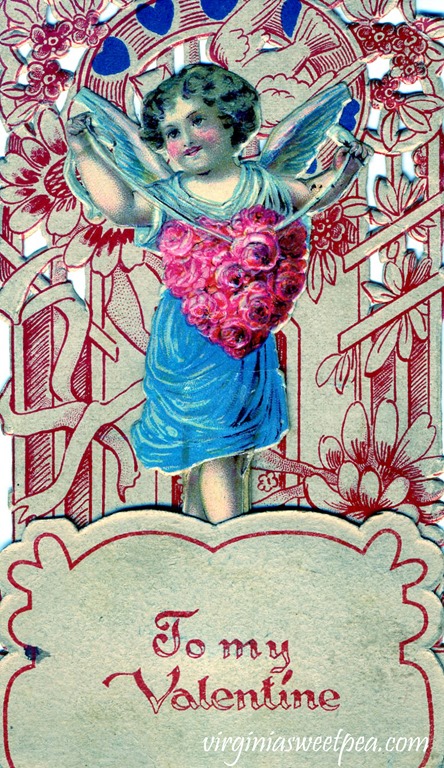 The back of this one says, "To: Harry Hudson From: Henry".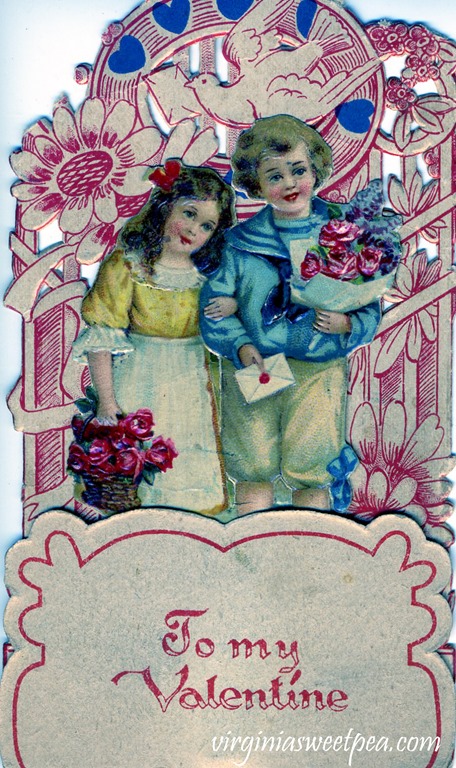 This one is to Harry Hudson from D.P.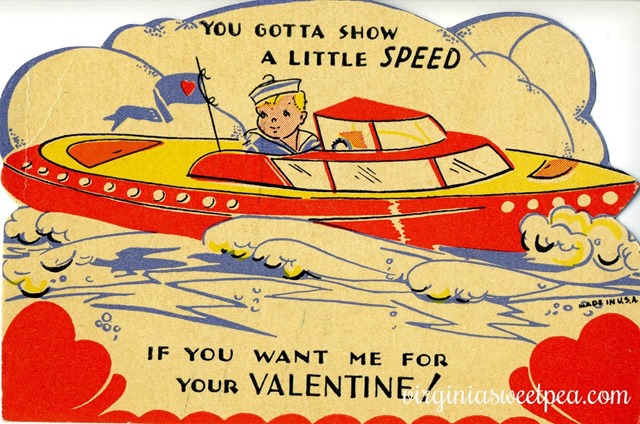 This one is also from my friend at school. I will admit that I wasn't quite sure what cupid was doing with that ice block when I first saw this card…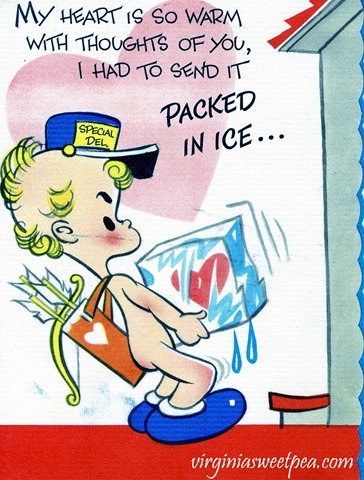 This is the inside of the card.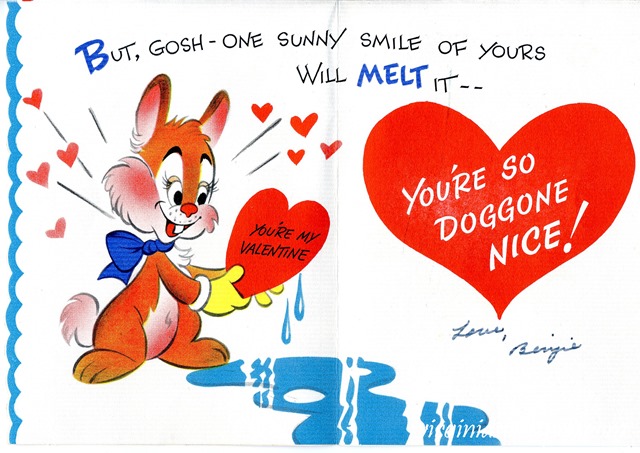 I found this sweet card in a dumpster. You can see more of the vintage treasures that I found on that dumpster dive here.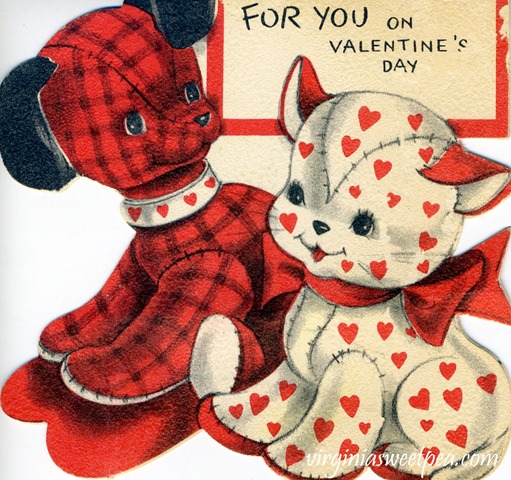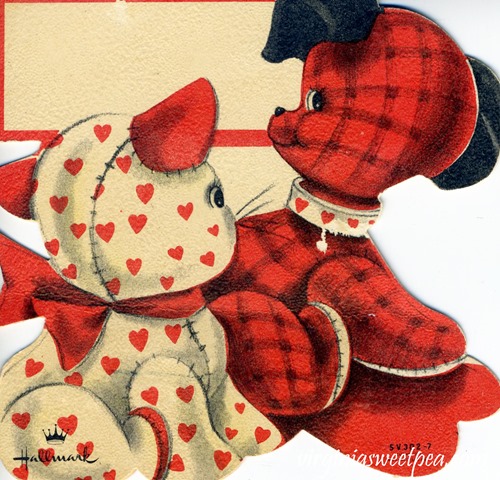 I once started a Vintage Monday series where I had hopes of sharing vintage items every Monday but I ended up sharing only on occasional Mondays. Since today is Monday, this post will be a part of that series. If you like vintage, you can see all of my Vintage Monday posts here.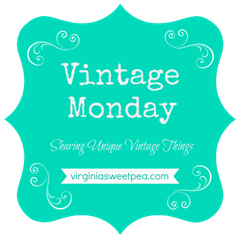 If you like this post, I'd love for you to pin it for others to discover.



I'll be back on Wednesday to share a wreath that I made for Valentine's Day.