Beer Bottle Centerpiece – Yes, I Did!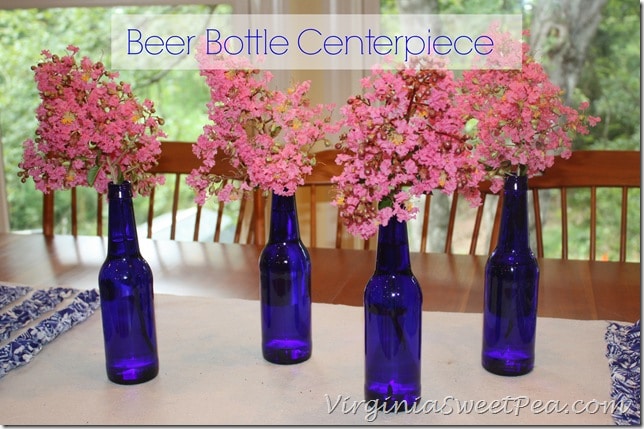 Beer Bottles for a centerpiece? Seriously? My cousin's husband enjoyed a few Bud Light Platinum beers at the lake the other weekend and my mom and I couldn't stop admiring the beer's pretty blue glass bottle. These bottles didn't make it to the recycle bin, they were rescued by me for decorating!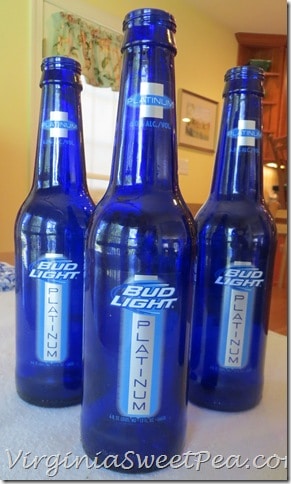 The labels peeled off easily and the sticky residue left behind was easily removed with a bit of Goo Gone. I borrowed a few flowers from my neighbor's tree to make my centerpiece.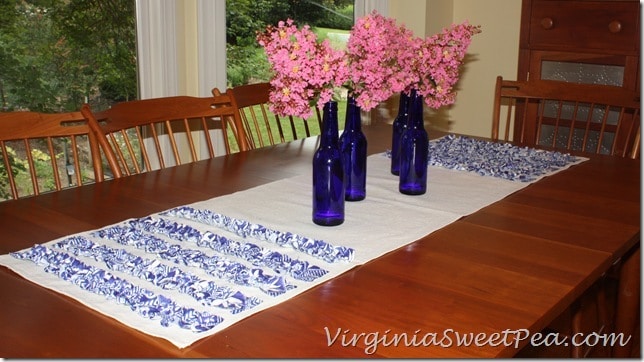 This table runner was crafted using a piece of drop cloth and strips of ruffled fabric. A tutorial for how to make it can be found here.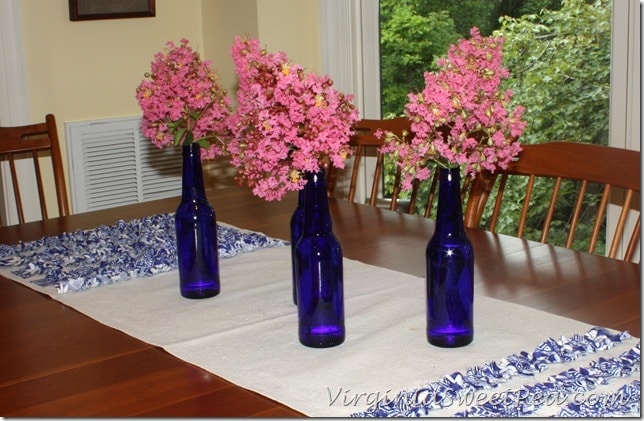 I loved the idea of pink flowers in the blue vases but Crepe Myrtle isn't a good cut flower. They started to shed immediately and were replaced with Hydrangea.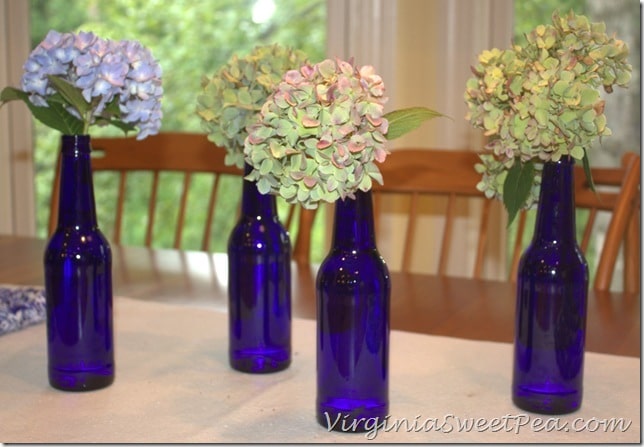 What's on your table for August?
Sharing With:
The Creative Connection at Chase the Stars