Beautiful Homes on Mackinac Island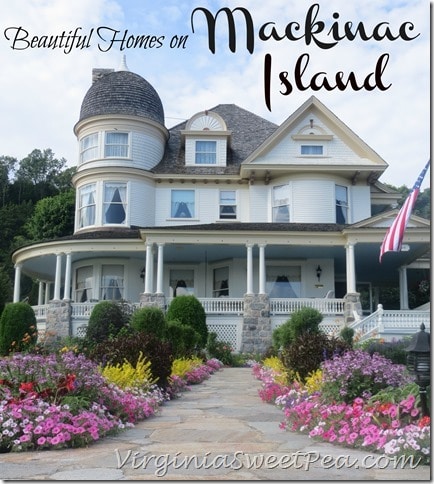 You'd have to be blind not notice the beautiful homes on Mackinac Island. We so much enjoyed wondering the streets and admiring the homes. Can you imagine having one of these as your summer home with a view of the water out of either the front or back side?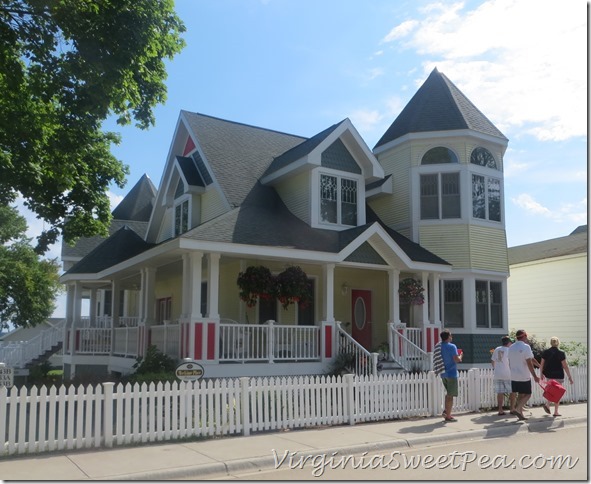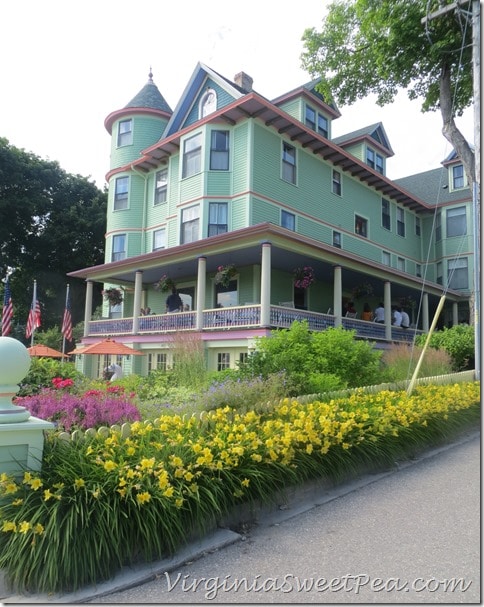 When we were planning our trip, we considered staying in a bed and breakfast but chose a hotel instead. This adorable B&B is on the water beside the marina.
Look at that gingerbread trim! Wouldn't you like to relax on the porch?
The next set of houses are located on the hill above the Grand Hotel. The view from each one would be stellar.
There were many, many other grand homes that I didn't have time to photograph. If we'd stayed one more day, I would have spent it wondering every street in the town so that I wouldn't miss seeing a single pretty home.
If you missed my other Mackinac Island posts, you can find them here:
Do you enjoy looking at houses? I never seem to get tired of it!
Sharing With:
Weekend Bloggy Reading at Serenity Now