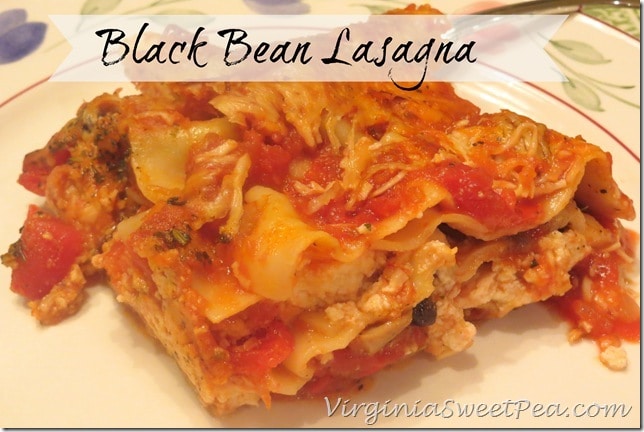 Black Bean Lasagna is a dish that I've made for many years that is always enjoyed. This is a meatless lasagna that it easy to put together. It doesn't require a lot of ingredients and it uses noodles that don't have to be boiled, they bake in the oven with the dish. (See below for a printable recipe.)
This recipe comes from a local church cookbook. This church is as lovely in person as it is on the cover of the cookbook.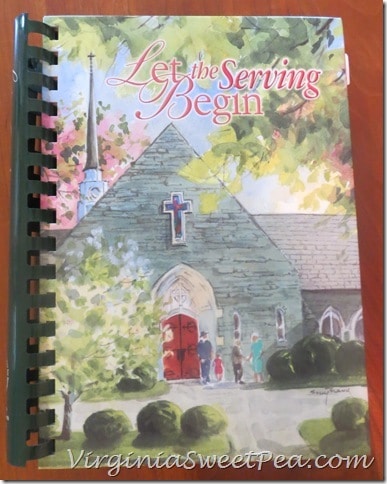 The lasagna will be a bit watery on top when it finishes baking. Wait 15 minutes for it to firm up before slicing it.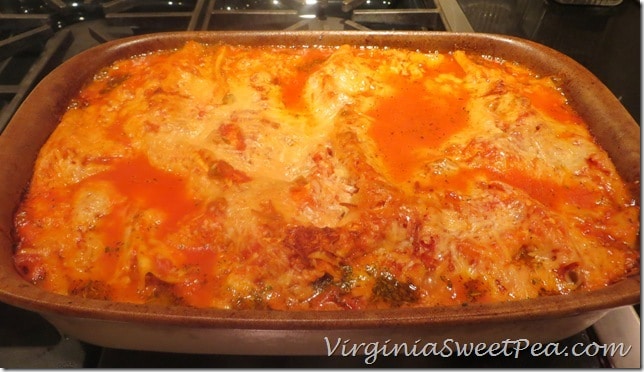 Most people would consider this a wintertime dish but we like it any time of year.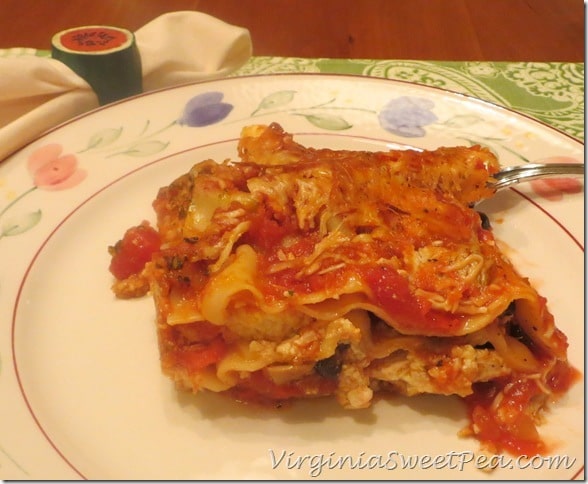 Black Bean Lasagna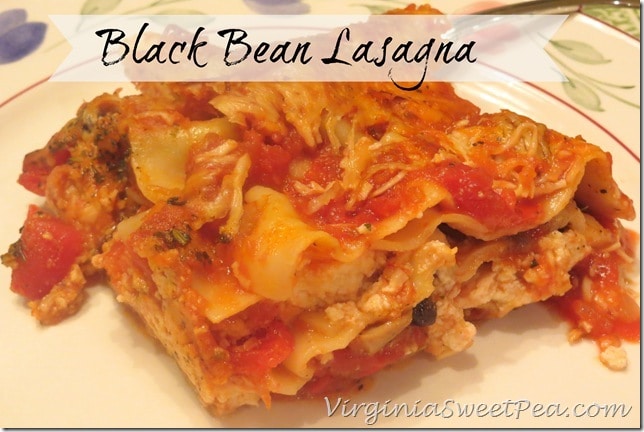 Ingredients
2 (14 oz) cans diced tomatoes
1 (8 oz) can tomato sauce
1 (8 oz) can mushrooms
1 T oregano (I use Italian Seasoning)
Pepper to taste
1 tsp salt
8 no-cook lasagna noodles
12 oz grated Monterey Jack cheese, divided
1 1/2 cups grated Parmesan cheese, divided
1 (15 oz) carton ricotta cheese, divided
1 (15 1/2 oz) can black beans, divided
1 (14 1/2 oz) jar salsa
Instructions
Grease a 9 x 13 inch pan with olive oil.
Mix tomatoes and next 5 ingredients.
Lay 1/2 tomato mixture in bottom of pan, 1/2 of each cheese, then 1/2 of the beans.
Layer 4 noodles remaining tomato mix, ricotta and beans.
Layer noodles, salsa, remaining cheese.
Cover tightly with foil; bake at 350 degrees for 1 hour.
Uncover, bake 10 minutes.
Cool 15 minutes before slicing and serving.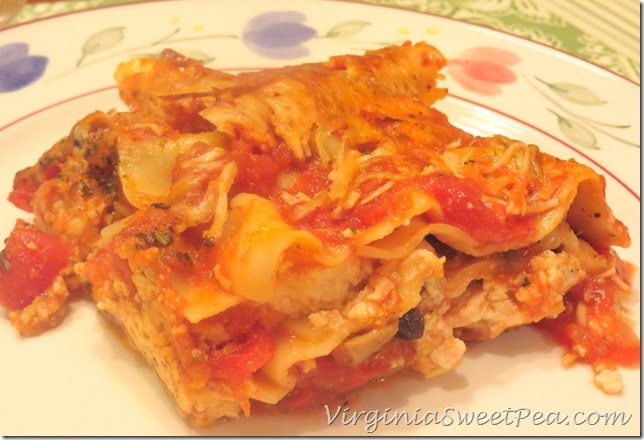 Do you enjoy church cookbooks like I do?