Mackinac Island Vacation – Part One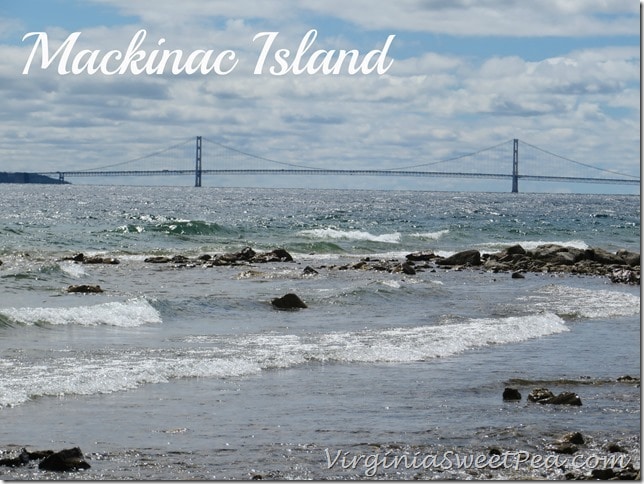 This week we were lucky to go on a fun vacation to beautiful Mackinac Island in Michigan. After flying to Detroit, we drove to Mackinaw City to catch the ferry to Mackinac Island.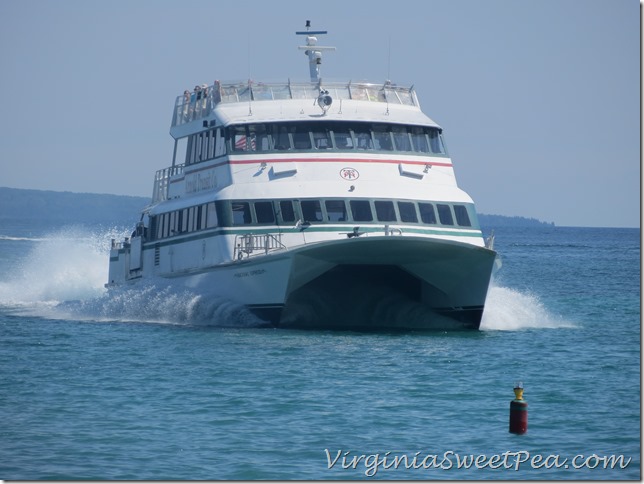 The water in this area is incredibly clear and blue. We admired the water and walked around a bit while we waited for our ferry.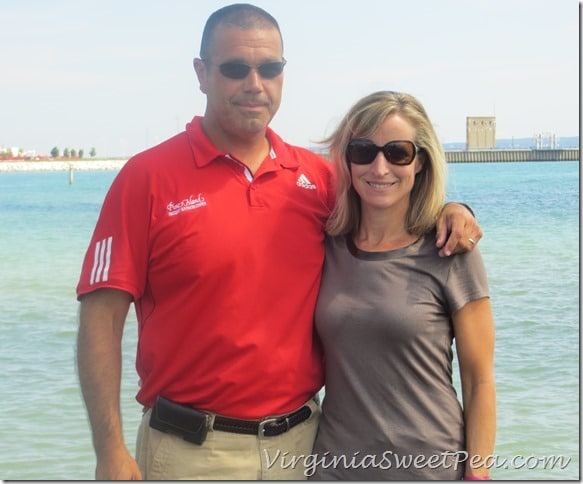 This gorgeous lighthouse could be seen when we got close to the island. You'll see another view of it from the island later in this post.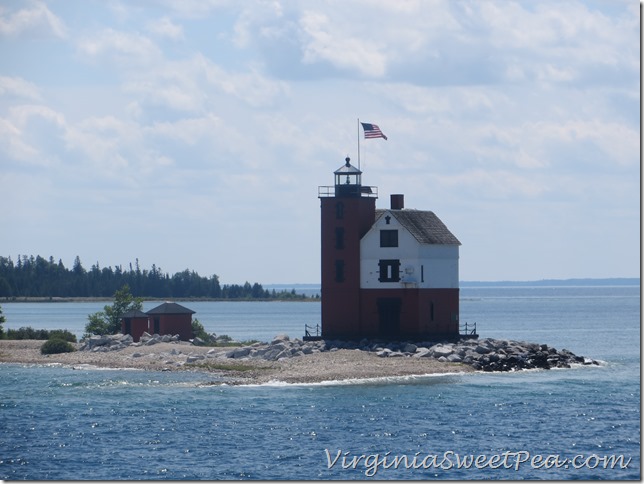 I'm not one of those people who plan and research before a vacation; I like to show up and be surprised at what I see. I knew I would like Mackinac when I saw these views of the coastline from the ferry. The building with the red roof is where we stayed.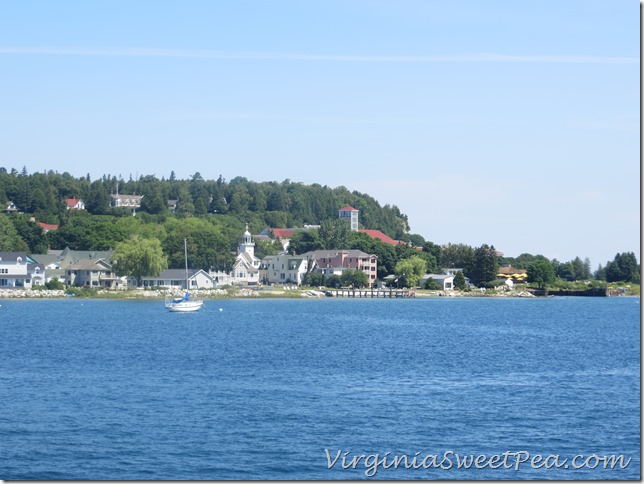 Look at the houses! I couldn't wait to walk around to admire them.
We were about the last people off of the ferry because I simply couldn't stop looking around at the boats and houses.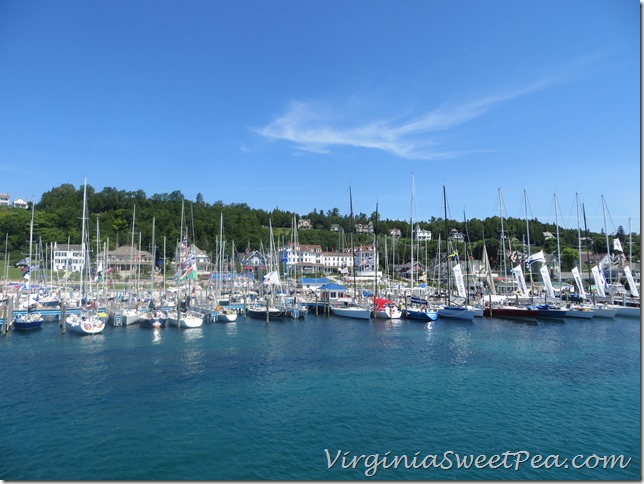 Mr. SP's dad, sister and brother-in-law joined us for the trip. His sister-in-law and nephew also came along but hadn't arrived when this picture was taken.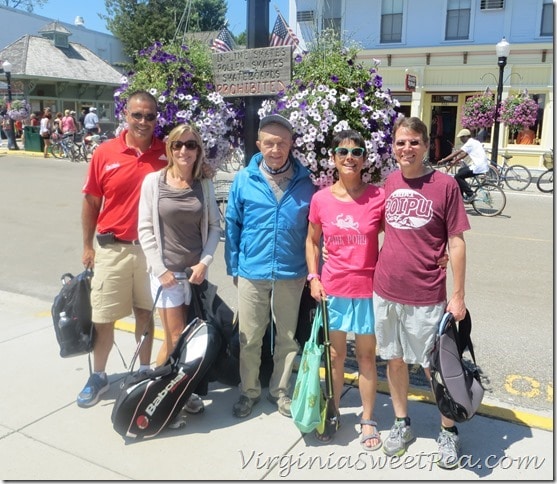 I will admit that once I got off the ferry and into the town I was afraid that the tourists would drive me nuts. There were people everywhere!
We walked to our hotel, Mission Point Resort, which was away from the hustle and bustle of downtown and my nerves quieted down a bit. You would think that we would have spent hours in these comfortable chairs in front of our hotel but we ended up being too busy for much downtime.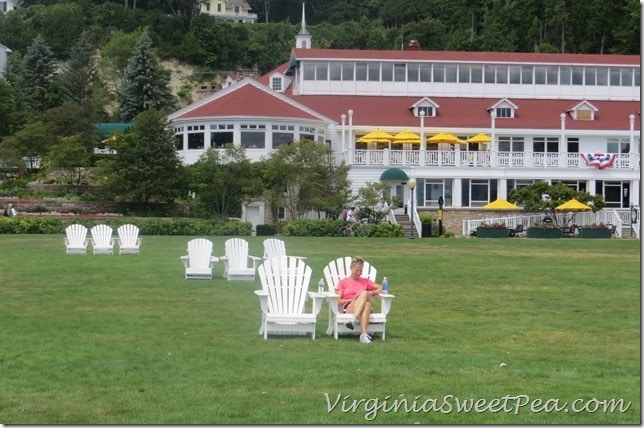 After checking in, we walked downtown and then to the Grand Hotel. Mackinac does not allow cars; transportation is only by walking, biking, or by horse. There were bikes and horses everywhere.
After walking through downtown, we caught a glimpse of a ferry coming in with the Mackinac Bridge in the background. So pretty!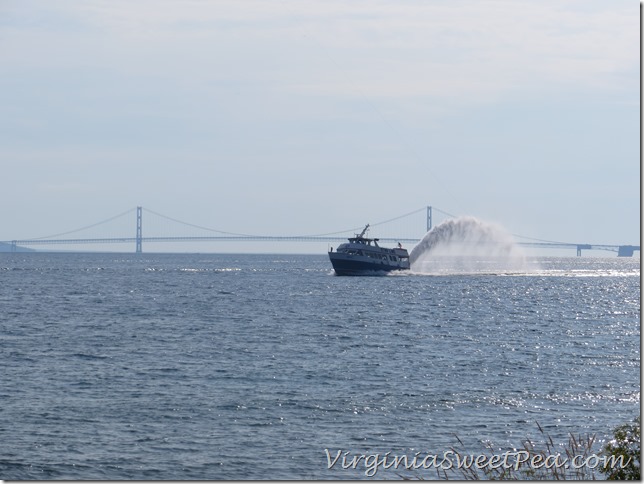 Even though I didn't know much about Mackinac Island before arriving, I had heard of the Grand Hotel and wanted to visit.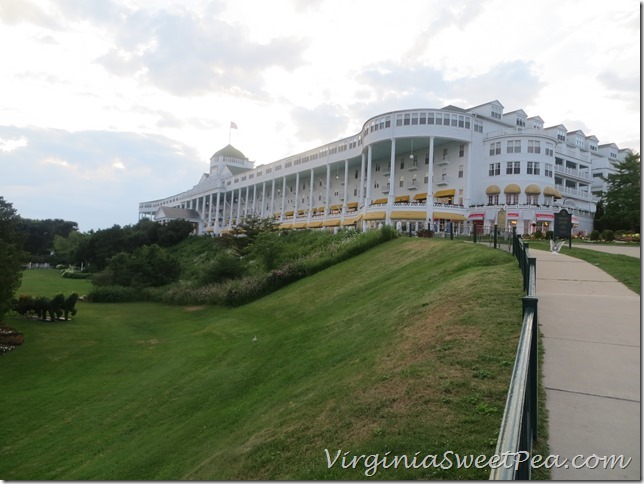 I loved the topiary horse and carriage on the grounds.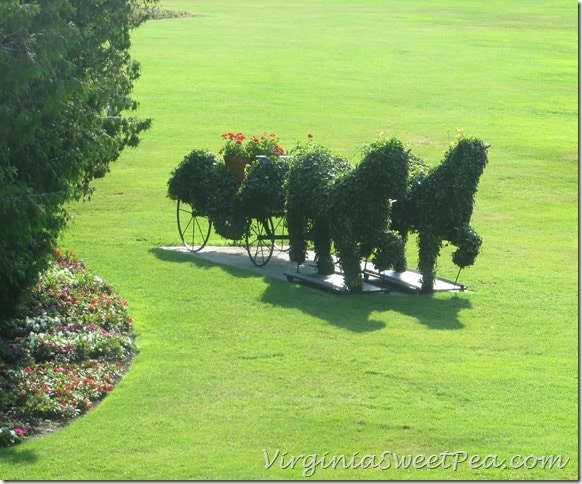 The flowers on Mackinac were stunning with beautiful color combinations and lush growth.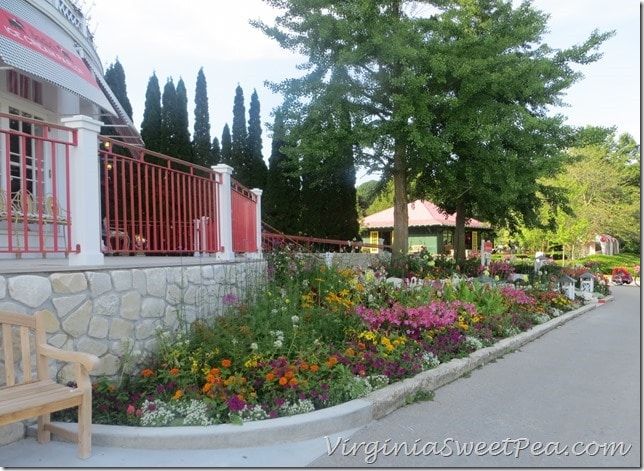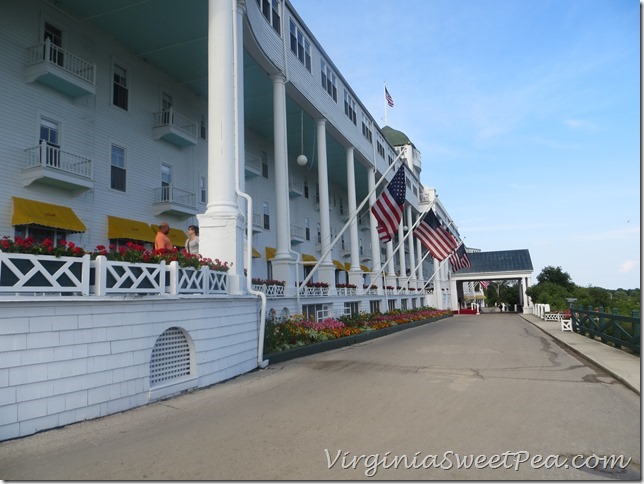 We were able to go into one public area of The Grand Hotel but not into the main part. For a $10 admission, you can go in if you aren't staying there but we bypassed that option. From the hotel you can see Lake Huron, the grounds, and the pool.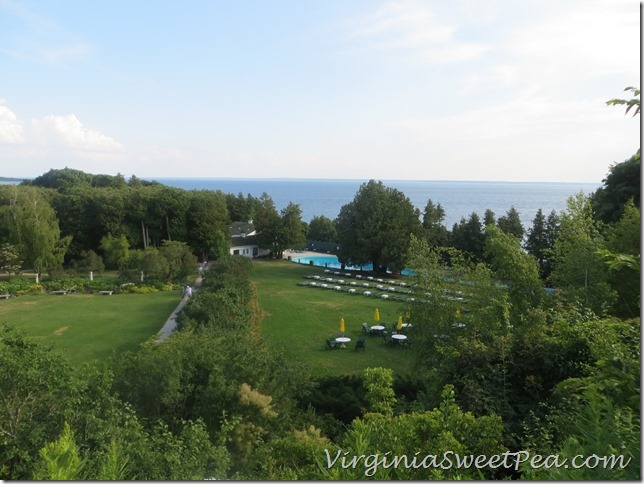 This shot of the same lighthouse that we saw on the ferry was taken on the hill above The Grand Hotel.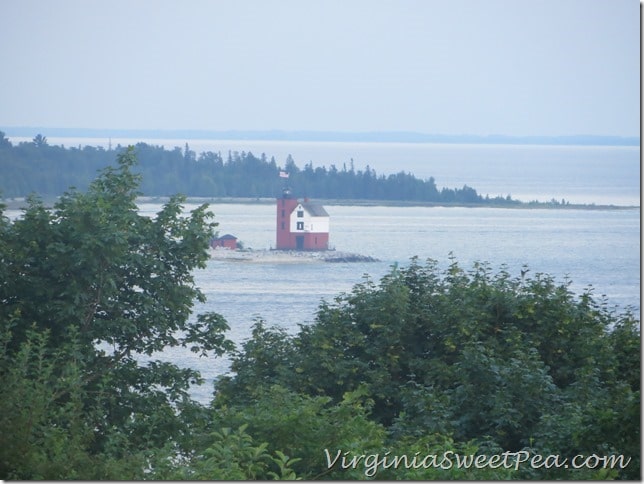 Can you see the same lighthouse behind me?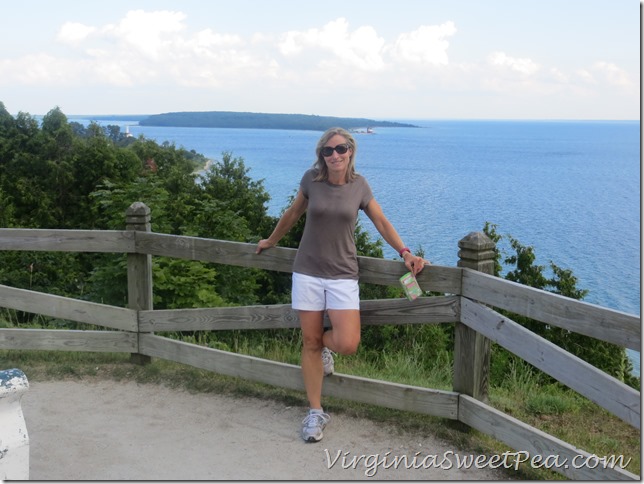 Day One on Mackinac was a success! We were tired from traveling and from walking but ready to explore the island the next day. Be sure to come back tomorrow for Part Two of our trip.
We drove five hours from Mackinac to Detroit and are flying home today. Both of us had a wonderful time but are ready to see our dog, Sherman, who we both have really missed. Based on the pictures the kennel owner has sent us, Sherman has had a good time without us, but I'm sure he'll be happy to see his mom and dad.