Preparing for a New School Year
I've been hard at work in my new classroom. After teaching 7th grade for 23 years, I'm moving to 6th grade which requires a room change. Switching classrooms is very similar to moving from one house to another. At the end of the school year, I packed my things in preparation for the move. The move was made a bit more challenging as the teacher who was in my new room last year did not clean out the drawers or cabinets when she left. I spent a day cleaning out cabinets and drawers, scrubbing everything down, and then had to sort through the goodies left for me. There was quite a bit of trash but also supplies that I will need for the coming school year.
Plastic bags, tissues, pens, and hand sanitizer are in constant use in a classroom. I'm thankful that I won't have to worry about purchasing any of these this year. All of this was left behind by the previous teacher!
The boxes are unpacked and my things are put away. I've started decorating and hope to finish soon. It's a load off of my mind to get this much accomplished before the start of school. I'll go back another day to do more decorating.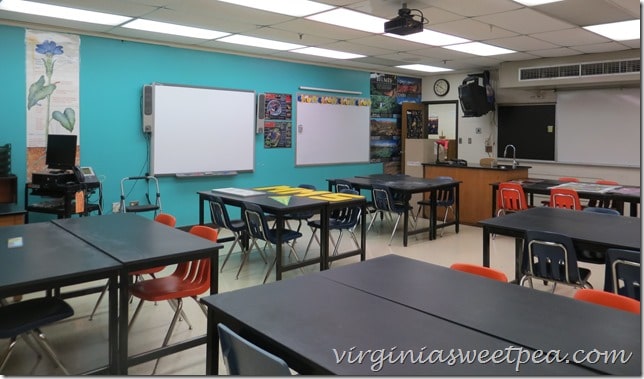 Great Clips wants to make back to school easier for parents and they want to help teachers.
Win Your Child's Back to School Supply List!
I've seen supply lists in local stores for a few weeks now. Many parents like to shop early while things are in stock and inexpensive. I usually stock up for my room this time of year, too. Later on, school supplies are much more expensive.
You can win your child's back-to-school supply list from Great Clips. Simply upload the supply list and enter your information. Every day, one lucky winner will get their school supplies bought and shipped to their front door for free! .
Classroom Makeovers
Watch the video of two classroom makeovers to see how Great Clips fulfilled two teachers' lists. After seeing the video, I feel lucky to have a classroom stocked with most of the supplies that I need to teach. Many teachers aren't so fortunate.
Back to School Haircuts
Many Great Clips salons are offering special back-to-school haircut prices. When you upload your school supply list entering the #GREATLIST contest, you'll receive a $2-off Great Clips coupon.
To save time, get the online Check-In app – This service lets you add your name to the waiting list at your local Great Clips salon.Many Great Clips salons are offering back-to-school pricing for haircuts! Please visit your local salon for pricing details.
Adopt a Classroom
With every download of the Check-In app, Great Clips will contribute to Adopt A Classroom to help continue to support teachers and students.
More of My Classroom
I am so lucky to have all of this storage space in my room. I'll decorate the cabinet doors and the wall under the cabinets to make these areas visually stimulating for my students.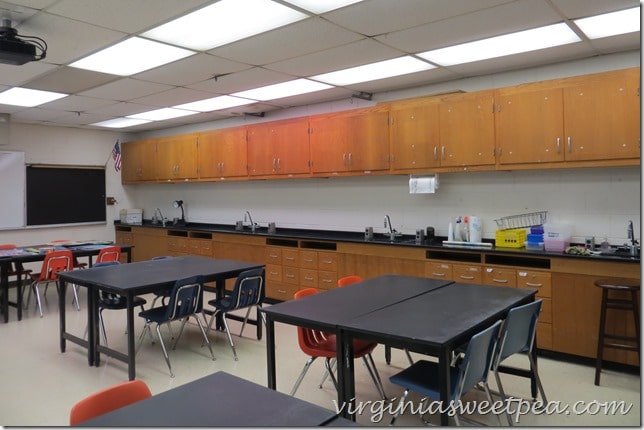 Have you started getting ready for back to school? It's already here in some areas.
Thanks to Great Clips for sponsoring this post.