Baking is one activity that I really look forward to at Christmas time. I like to make family favorite cookie recipes and I enjoy trying new recipes. Today I'm sharing a new favorite, Chocolate Crinkles.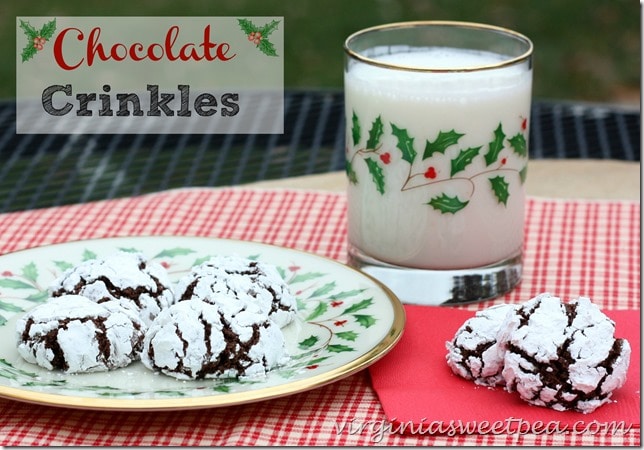 I found this recipe in a local cookbook written by a well known caterer, Maryanne Rhodes.
The cookbook is only available locally and benefits the restoration of the Academy of Fine Arts Historic Theater.
I have read this cookbook like it's a novel and have marked many recipes to try. I can only imagine the many Lynchburg parties where Marianne served Chocolate Crinkles.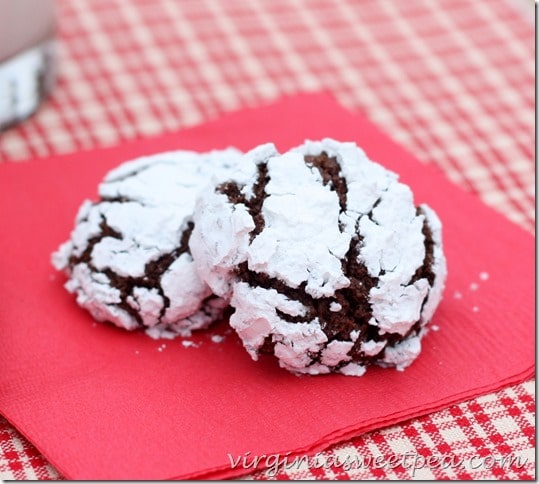 The batter for this cookie must be refrigerated three hours before baking.
Use a one tablespoon cookie scoop to make each cookie the same size.
Toss each cookie in powdered sugar and place on a Silpat lined baking sheet.
After the cookies bake for 10 – 11 minutes at 350 degrees, they develop an attractive crackled pattern.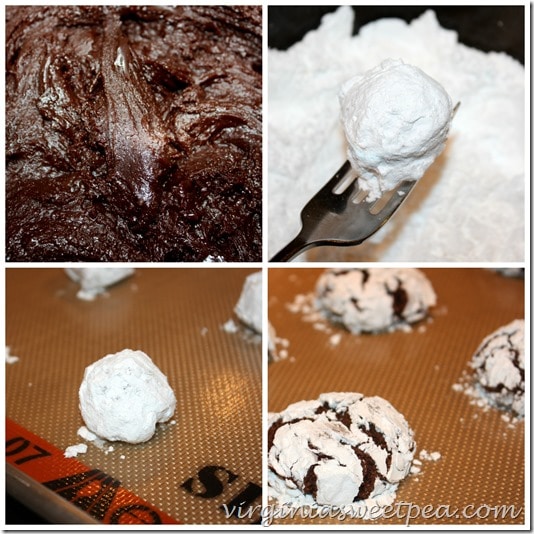 Yield: 5 Dozen
Chocolate Crinkles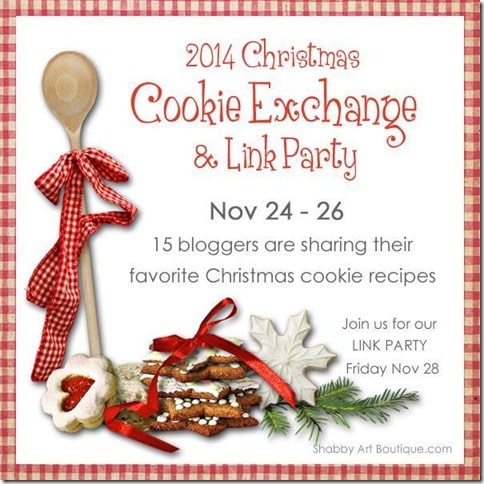 Cook Time 10 minutes

Total Time 10 minutes
Ingredients
1 cup unsweetened cocoa powder
2 cups sugar
1/2 cup vegetable oil
4 eggs
2 1/4 tsp vanilla extract
2 cups flour
2 tsp baking powder
Powdered sugar
Instructions
Mix cocoa, sugar, and oil. Add eggs and vanilla. Combine flour and baking powder. Add to cocoa mixture.
Cover dough and chill at least three hours.
Preheat oven to 350 degrees.
Line cookie sheets with a Silpat or parchment paper. Use a one tablespoon cookie scoop to make a ball of dough and roll in powdered sugar. Place on a cookie sheet 2 inches apart.
Bake for 10 to 12 minutes. Allow to rest on a cookie sheet until slightly cool before transferring to a wire rack to cool.



Consider adding Chocolate Crinkles to your recipe file for your holiday baking.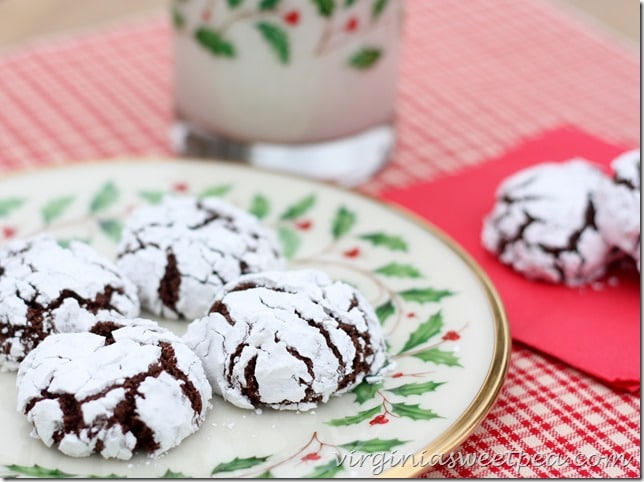 We really enjoyed this easy to make cookie.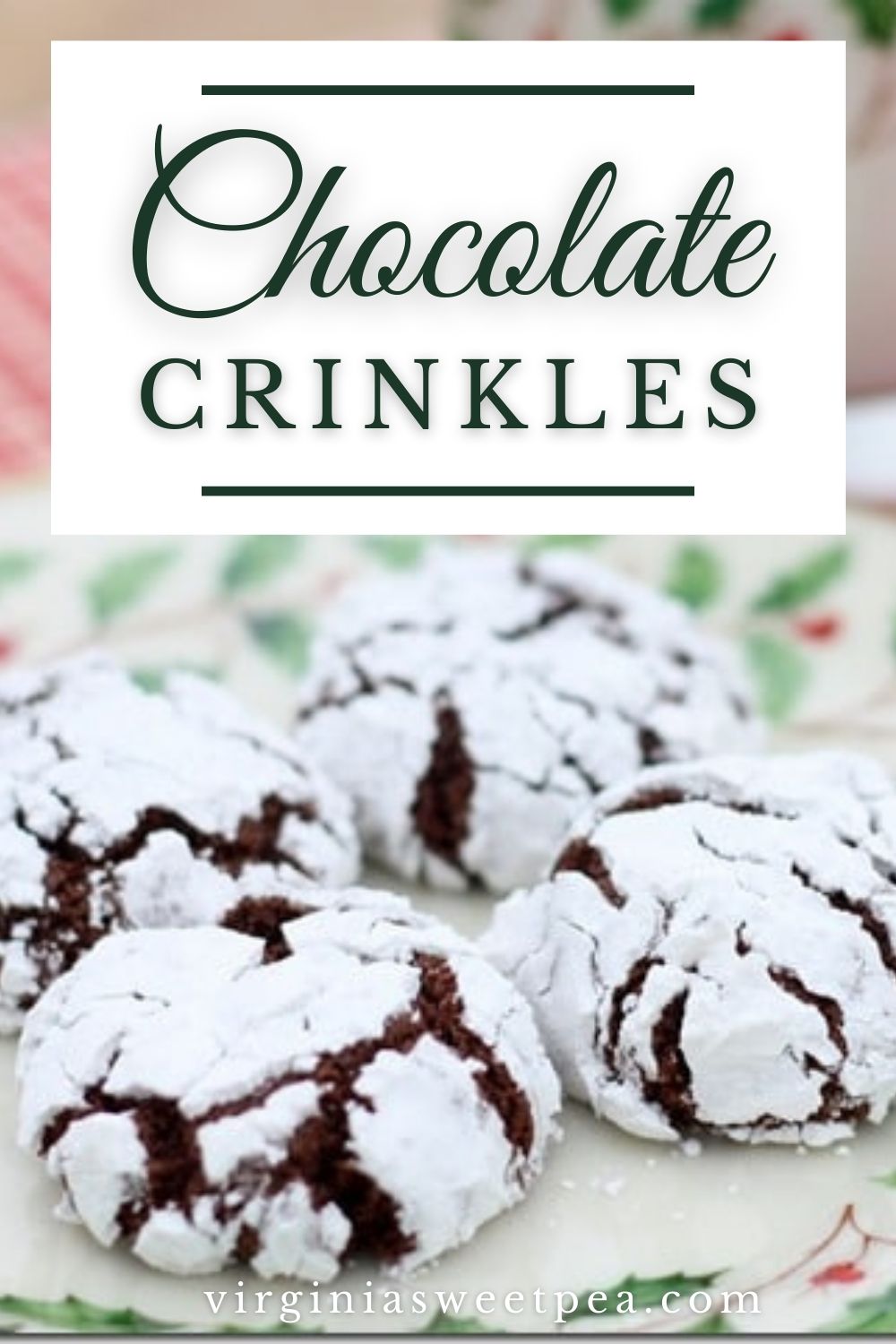 My friends are also sharing cookie recipes this week.
I invite you to visit the blogs below on the dates indicated to get some great ideas for this year's holiday baking.
Christmas Cookie Exchange
Prodigal Pieces | Simply Fresh Vintage
Lemons and Laughs | Shabby Art Boutique
Lilacs and Longhorns | Cupcakes and Crinoline
Captivating Corner | Postcards From The Ridge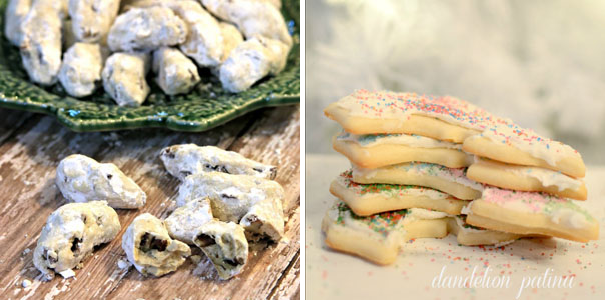 Our Southern Home | Dandelion Patina