It's been a while since Mr. SP and I have had time to complete a project together in the workshop. This weekend we spent a few hours crafting a project that I've had on my mind for several years, a DIY cupcake stand.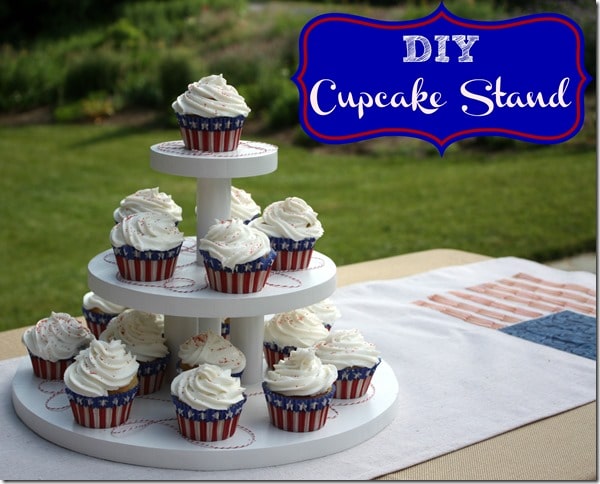 I like cupcakes because they are pretty and they don't require serving.
Guests at a party can grab a cupcake and enjoy!
Now that I have a cupcake stand, my cupcakes can also serve as a table centerpiece when I have a party.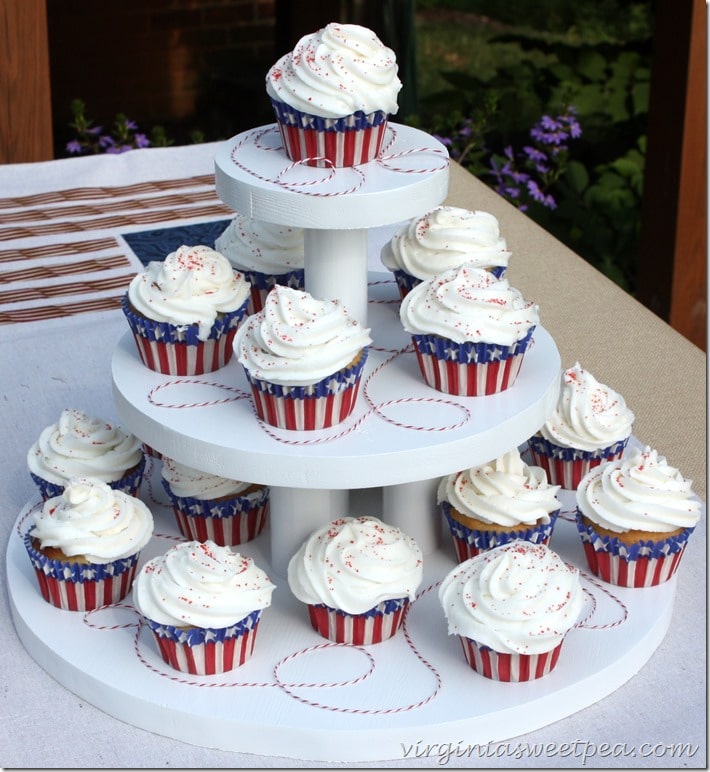 Mr. SP and I completed this project in just a few hours. To be honest, it took about as long to bake and decorate the cupcakes as it did to make my cupcake stand!
DIY Cupcake Stand
We wanted our cupcake stand to have three tiers with columns in between.
We used a board leftover from another project to form the three tiers of the cupcake stand.
If you want to make a cupcake stand but don't want to cut out three circles, I'm sure you can buy various sizes of wooden circles at a craft shop. After tracing each circle on a piece of wood, I used the band saw to cut them out.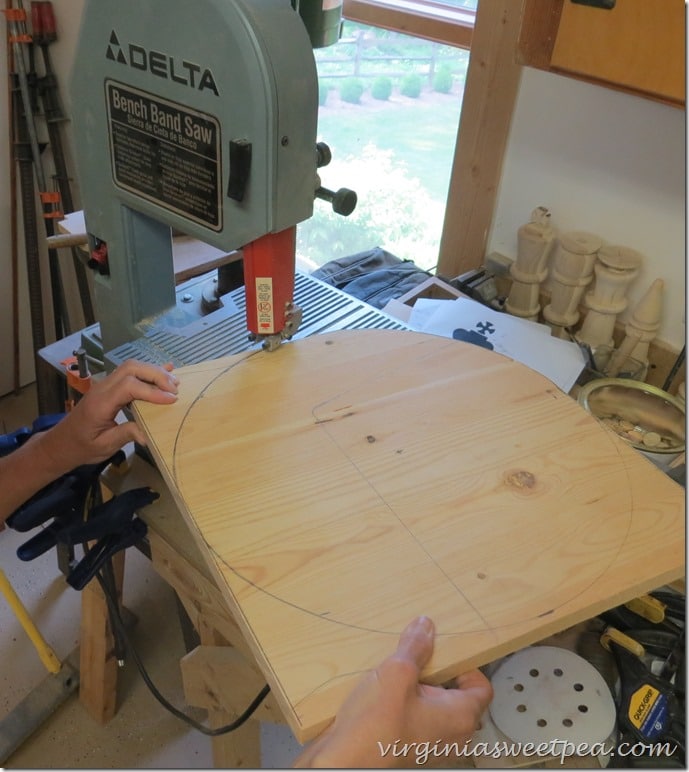 My circles have diameters of 16", 10", and 5". After cutting them out, they were sanded until smooth.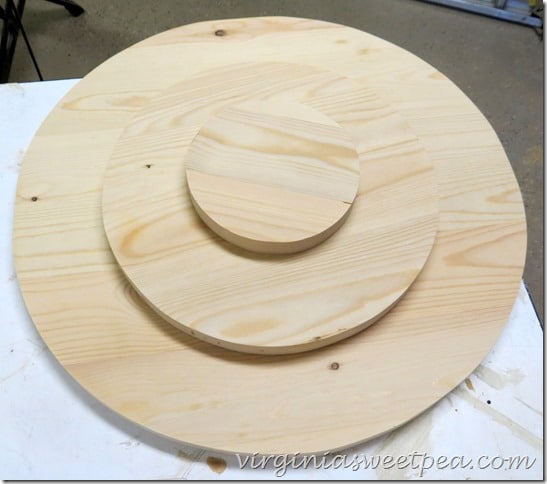 The support columns for the cupcake stand were cut in 4" pieces from a 1 1/2" wooden dowel.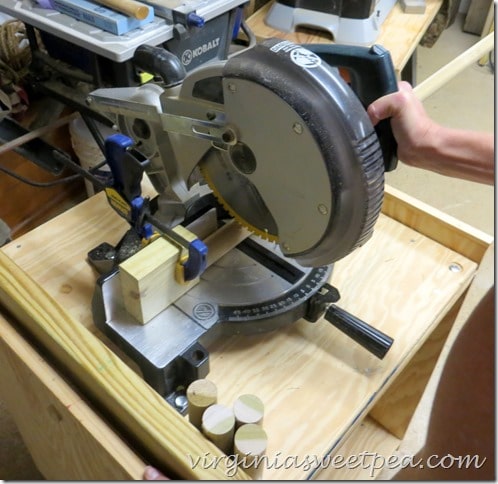 The center of each circle was marked and I used my new BLACK+DECKER AutoSense Drill to drill a hole through each.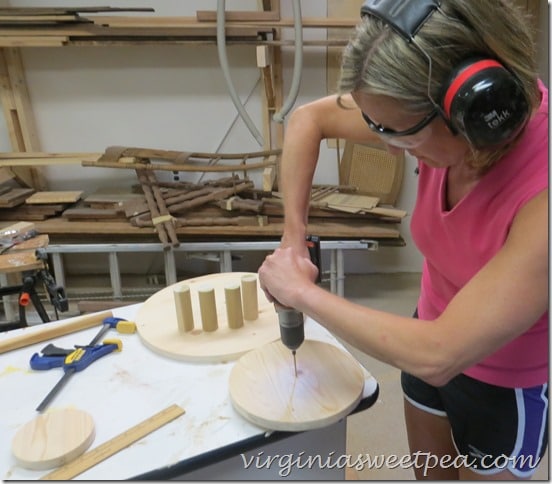 There are many features about my new drill that I really like.
I immediately was impressed with its lightweight design. Other drills can be too heavy for me to hold for long periods of time, particularly if I have to hold the drill above chest height. Not this one! At 2.6 lbs, I will be able to use this drill anywhere.
The LED light on top lets you know if you are in drill or drive mode.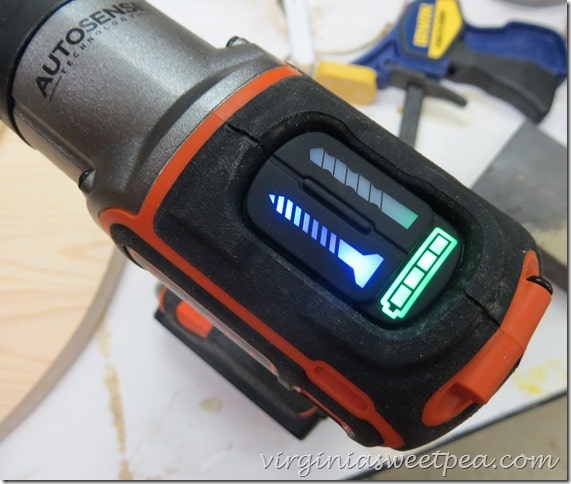 Attaching the columns to the tiers was the next step.
After deciding the position of the three columns that will connect the bottom and middle tiers, they were traced with a pencil. Pilot holes were drilled in the center of each traced circle.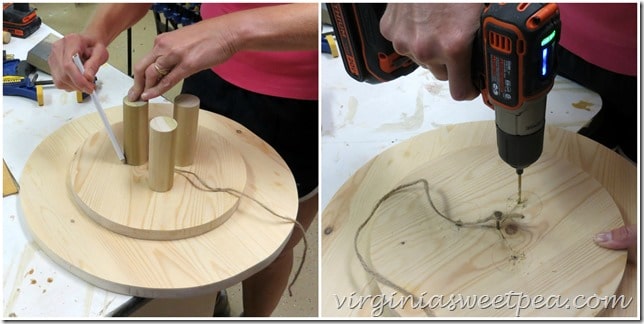 Deck screws were used to attach the columns to the tiers.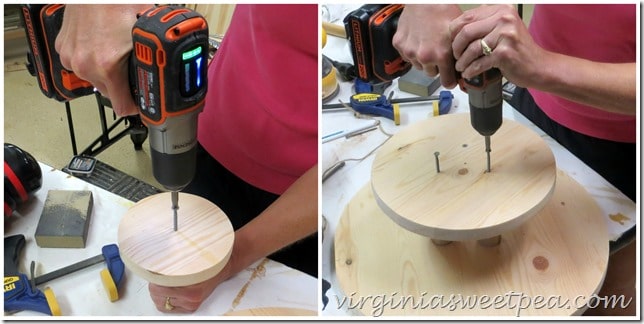 To attach the top tier to the middle tier, the second tier was flipped over and a long drill bit was used to screw in between the three columns.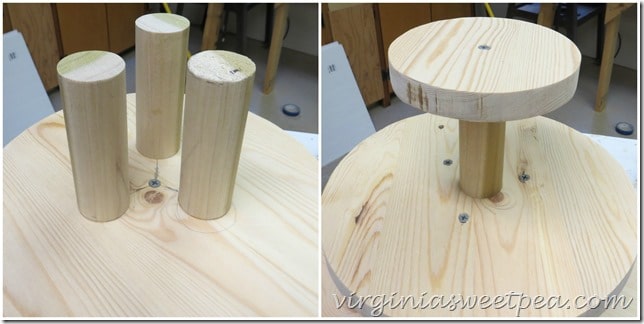 The last step was to attach the bottom tier to the middle one.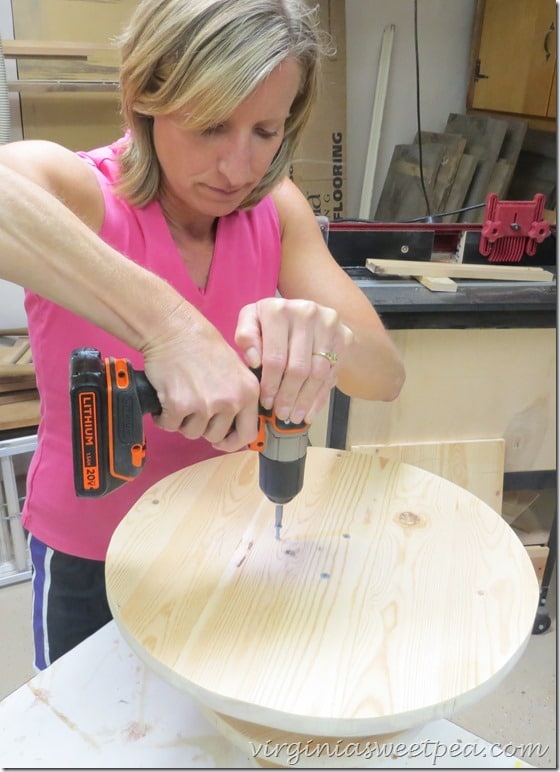 A great thing about this drill is that it has an AutoSense stop feature. A microprocessor inside the drill stops screws flush with the wood. This is great for a novice like me who can easily drive a screw in too far. If you want to countersink a screw, you can easily do it by pulling the trigger after the drill stops on its own.
After covering the screws with wood filler and sanding, I primed the cupcake stand and then gave it a coat of white paint. The paint I had wasn't glossy, so I gave it a final coat of gloss spray paint.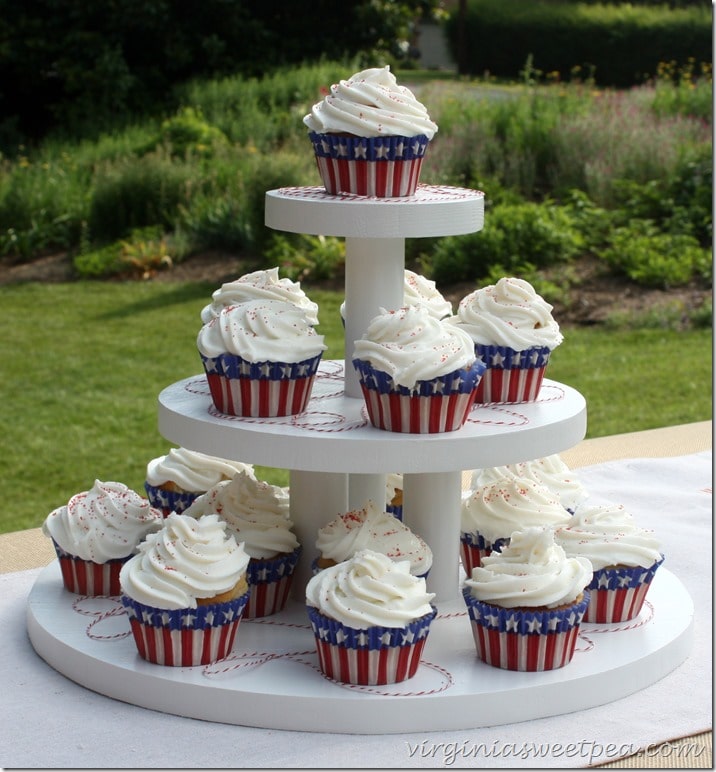 Not only is this DIY cupcake stand great for displaying cupcakes, but it also can be used in home decor.