Today's Vintage Monday features vintage costume jewelry.
The pieces that I'm sharing belonged to my grandmother, great-great aunt who raised my grandmother, and my cousin's grandmother. I don't know the age of these pieces but would guess they are from the 1930's through the 1970's.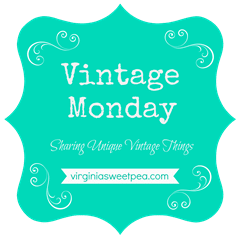 I'm starting with this pin and clip earring set because it's my favorite. Isn't this a pretty design?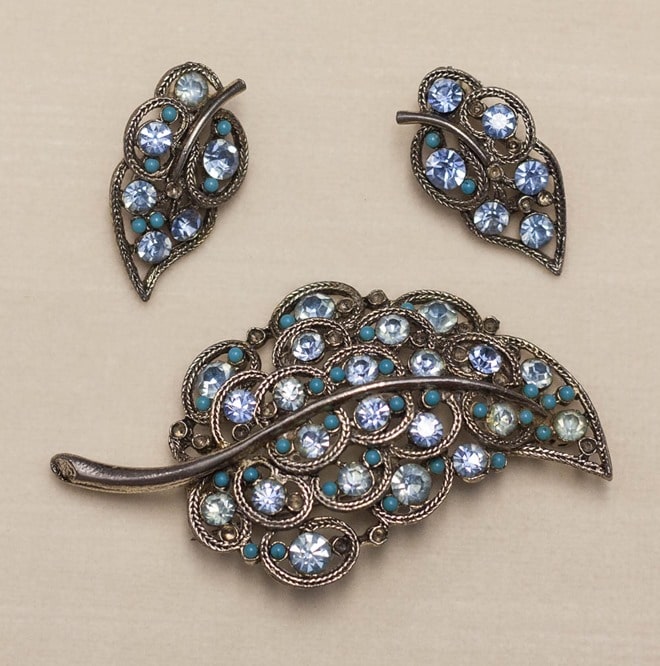 This pretty pin and clip earring set is marked "Lisner". Lisner jewelry can be found for sale on both eBay and Etsy and appears to be quite collectable.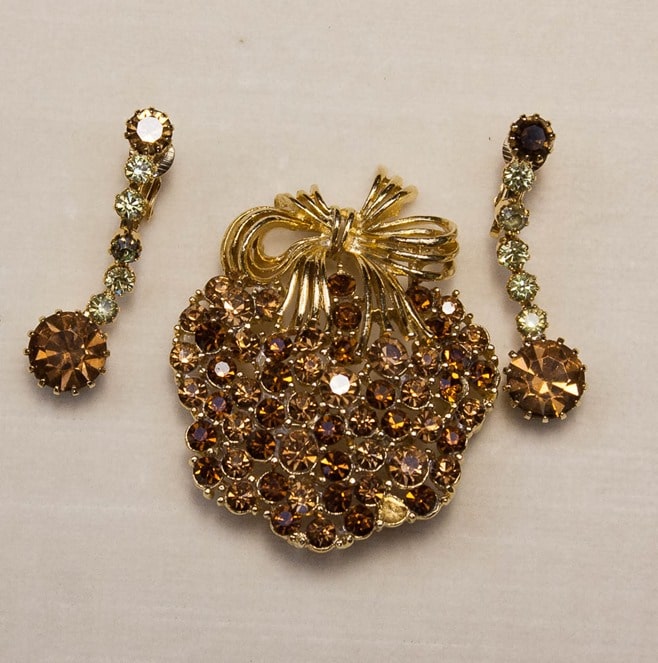 This belt buckle is in its original box from Bowen Jewelry in Lynchburg.
I would love to know who it originally belonged to because to my knowledge, I have no relatives who lived in Lynchburg. My best guess is that it was a gift to my great-great-aunt.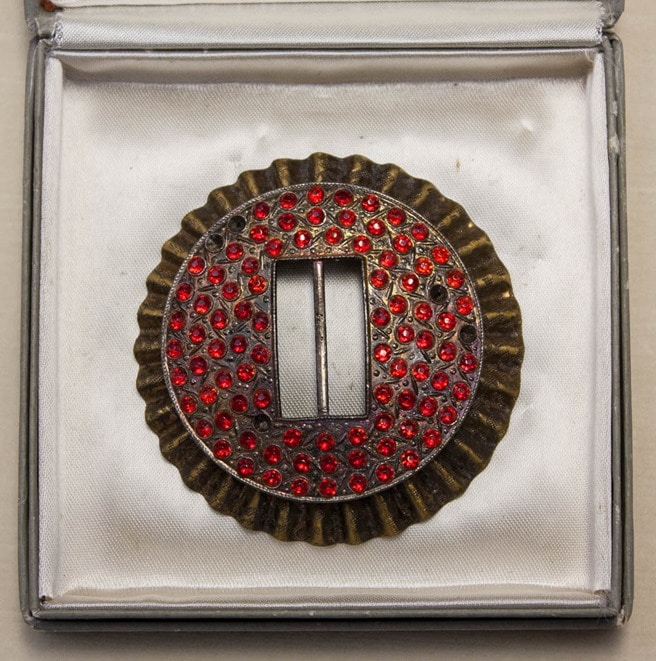 Bowen Jewelry is still in operation today. They have a large collection of estate jewelry and Mr. SP has treated me to a piece or two over the years.
I showed this belt buckle to Bif Bowen but he wasn't especially interested in it. He did tell me that I could donate it to the store for their vintage display. I chose to keep it.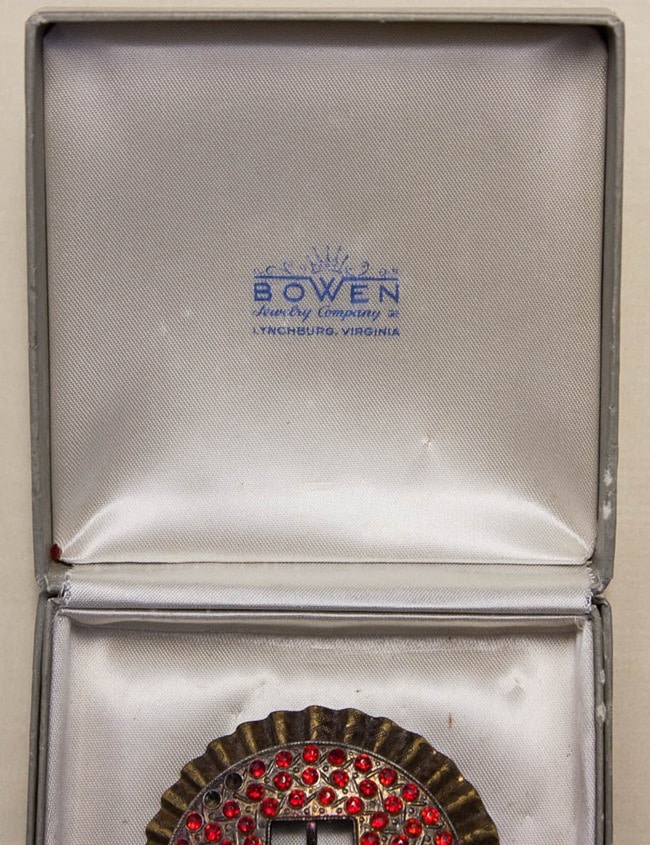 Look at all of these pretty clip earrings! My mother displays her vintage jewelry collection on lamp shade in her bedroom. Wouldn't these be pretty clipped to the edge of a lamp shade?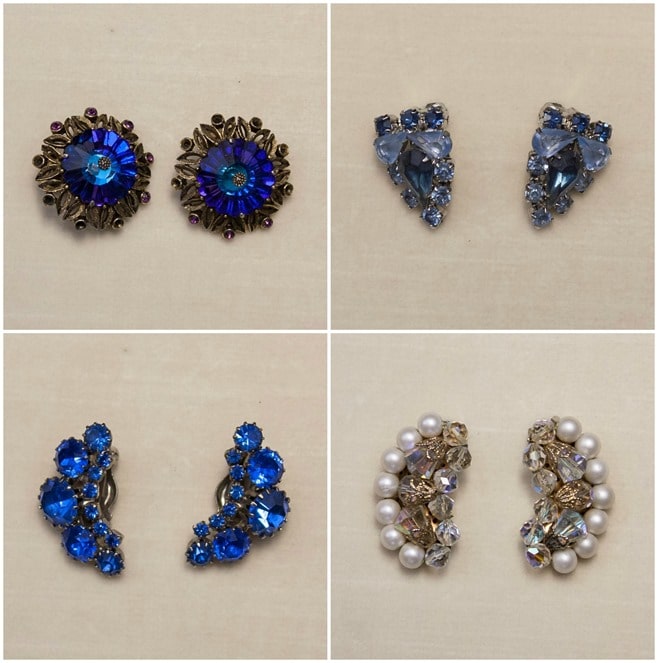 Have you ever tried to wear clip earrings? Oh-my-ouch is all I have to say about that. This is just a few of the clip earrings that Granny had in her jewelry box.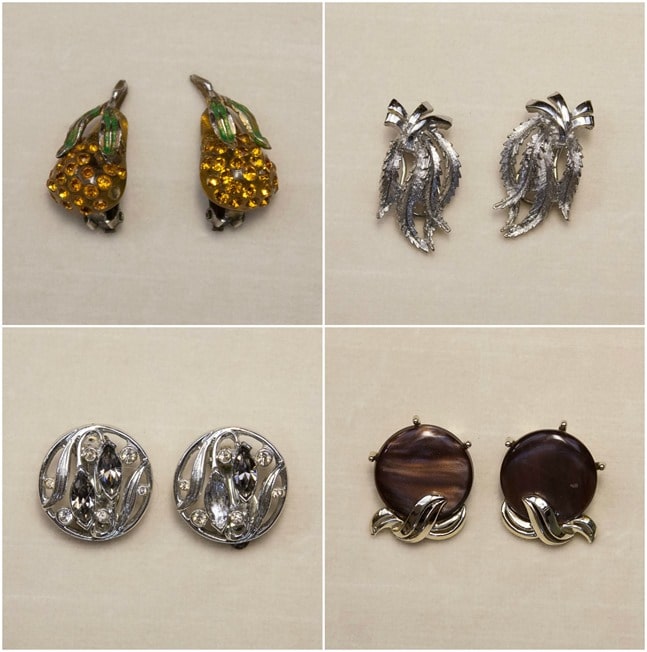 Next we have vintage pins and one pendant that must have once been on a necklace.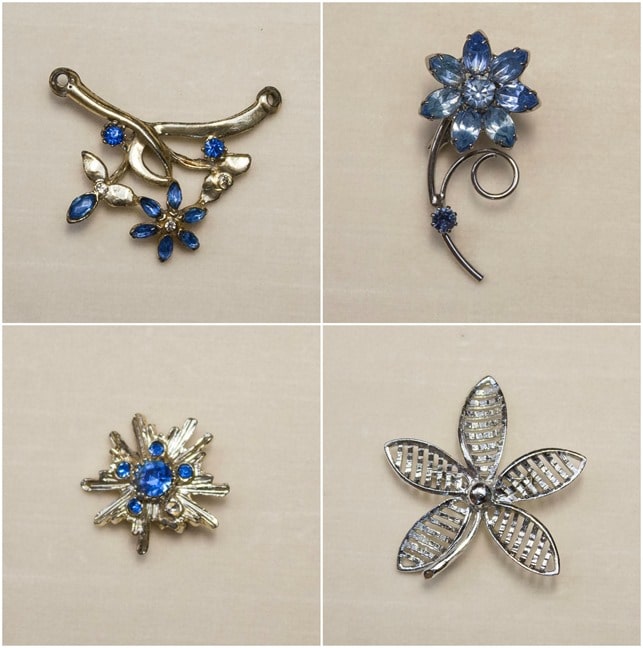 More pins! Aren't these fun?
My aunt thinks that my grandmother got the lobster pin from the Maine delegation at an NEA convention. My grandfather was a teacher, principal, and school superintendent and regularly attended NEA conventions. Those trips were the only "vacations" that my grandmother got to take.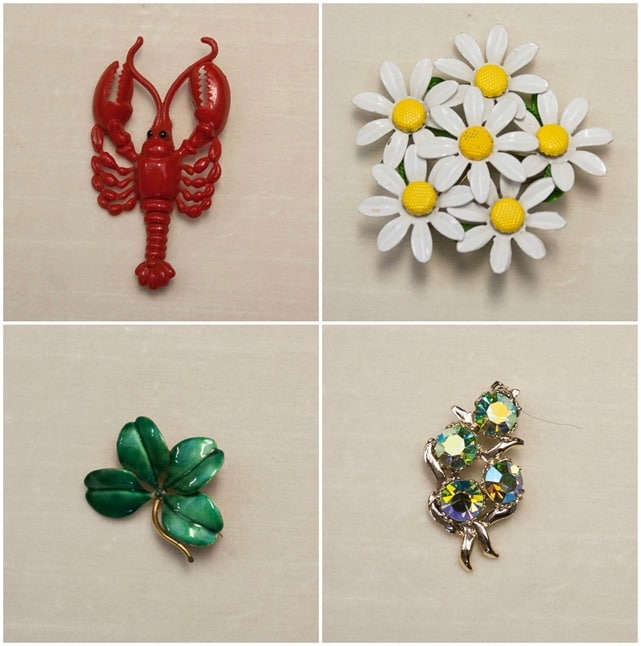 I can imagine Granny pinning one of these to her dress for church on Sunday.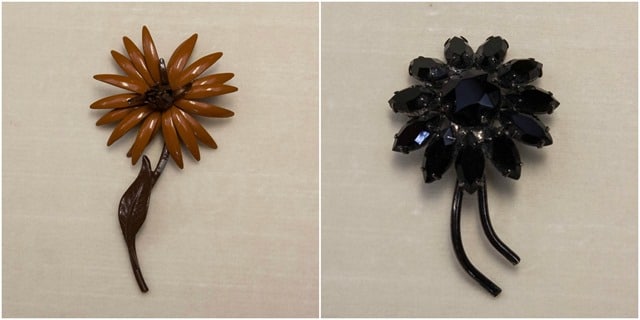 Granny was very active in 4-H and won many awards. This pendant was awarded for winning the "County Style Show Champion". I would imagine that she made and modeled an outfit to win this award.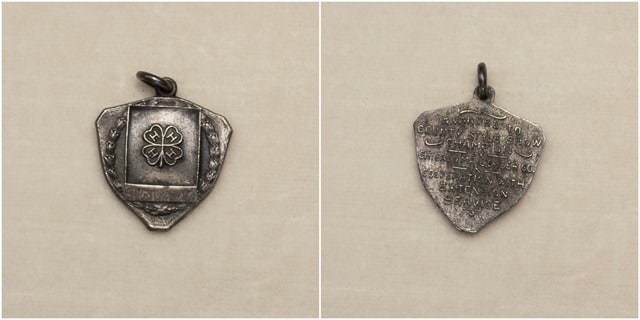 I hope you enjoyed seeing this jewelry. Now that I've gotten it all out to share with you, I'm motivated to think of ways that I can enjoy it. If you have a suggestion, please leave a comment!
And if you like this post, please pin it for others to discover!