DIY Mitten Art with Buttons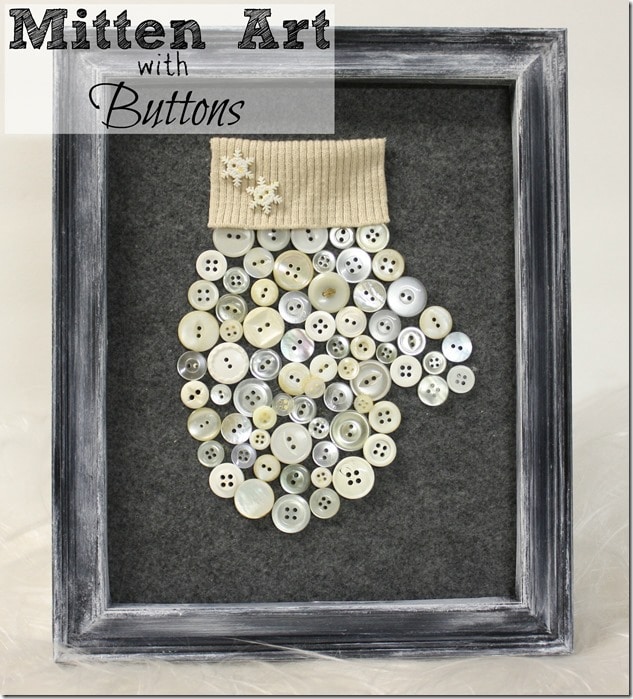 Ooh, burr baby! Is it cold where you live? It should be here but it's not. Just looking at the mitten art that I created with vintage buttons has me looking forward to crisp air, thick sweaters, and snuggling under a blanket by a fire with a warm beverage in my hand. I'm sure it won't be long until I'm doing those things.
If you are local, you might have seen this project in the latest issue of Clutch. I actually made it back in July for the magazine and am sharing it now on the blog since it's the Christmas season and nearly winter.
This project is extra special because I made it with vintage buttons that belonged to my grandmother or to my cousin's grandmother. I think both ladies would approve!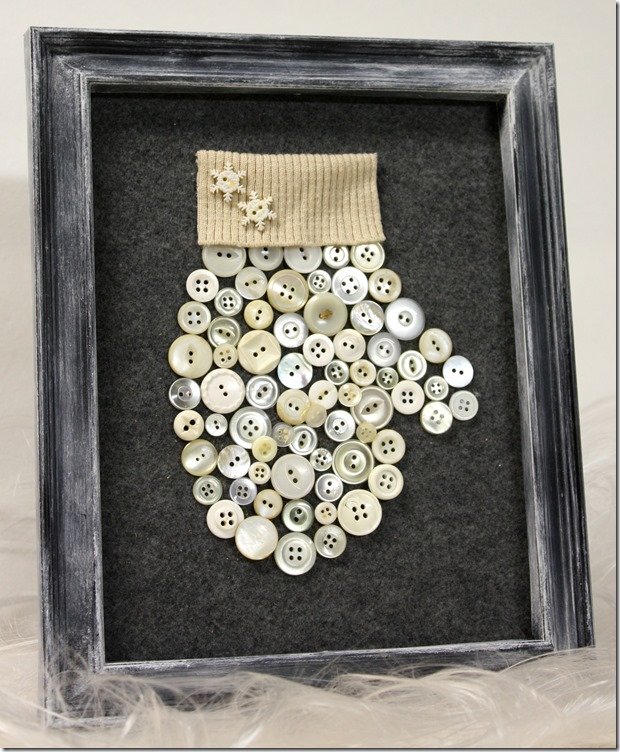 DIY Mitten Art Supplies and Instructions
8×10 frame
Mitten template
Felt sheet for the background
Buttons in shades of white – Mine are all vintage. JoAnne has these, these, and these that would be great for this project.
Cuff from an old sweater
Decorative snowflake buttons (optional) – Mine are from my stash but these from JoAnne would work perfectly.
Craft glue
White paint
Paint brush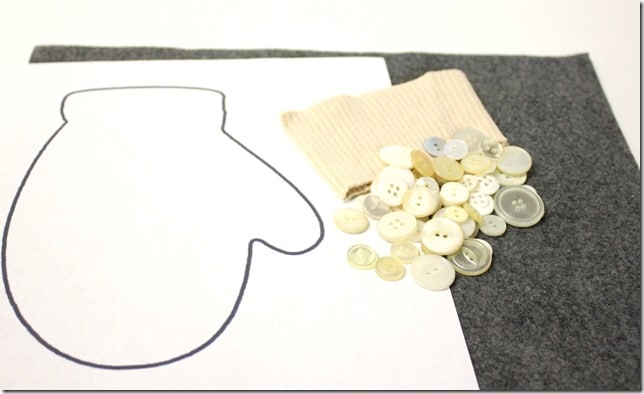 Print a mitten template in a size that looks appropriate for your frame and cut it out. Take the frame apart and glue the felt to either the cardboard insert, if your frame has one, or to the frame back if there is no insert. Position mitten template in the center of the frame and trace around it with a marker or fabric pen.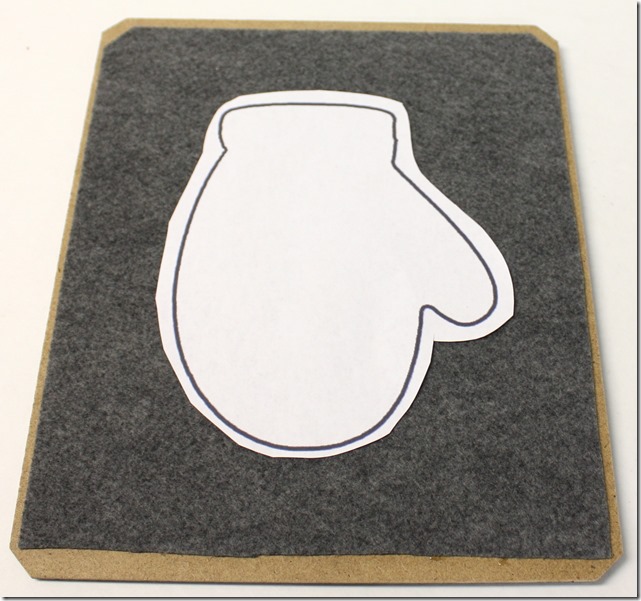 2. Cut the cuff off of a sweater to use as the mitten's cuff. To apply the mitten cuff, glue one edge of the sweater cuff at the mitten top; fold over and glue into place. Glue buttons into place to form the outline of the mitten.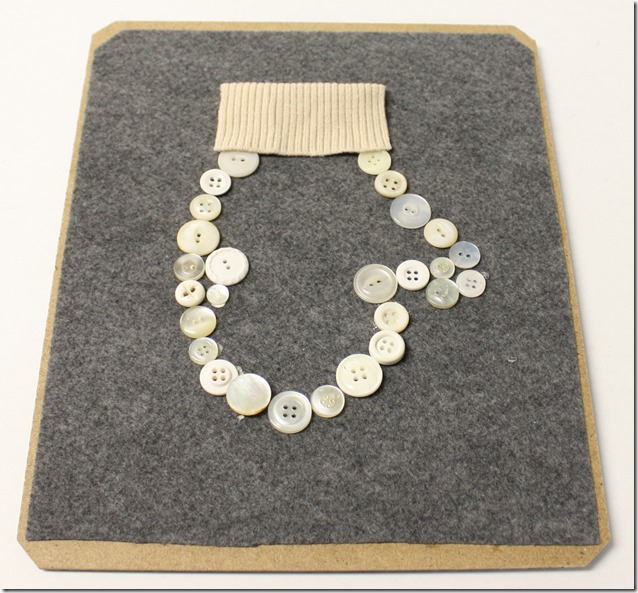 3. Continue gluing buttons until the mitten is filled in. Add decorative snowflake buttons to the cuff, if desired.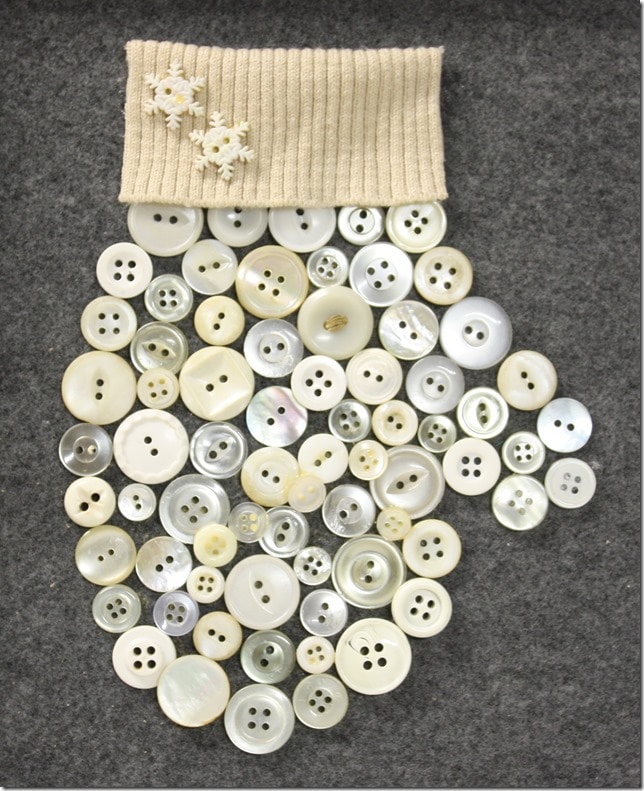 4. To give a black frame a whitewashed appearance, put a small amount of white paint onto a paint brush and tap against a paper towel until almost all of the paint is off of the brush. Lightly brush the frame until the desired whitewashed appearance is achieved.
This gives an inexpensive frame an old look.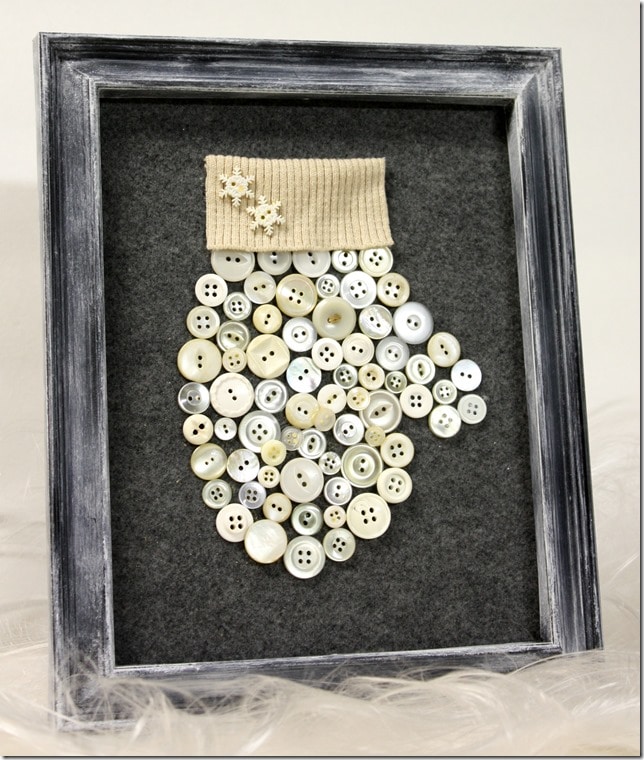 I love the shades of white and size variation of these vintage buttons.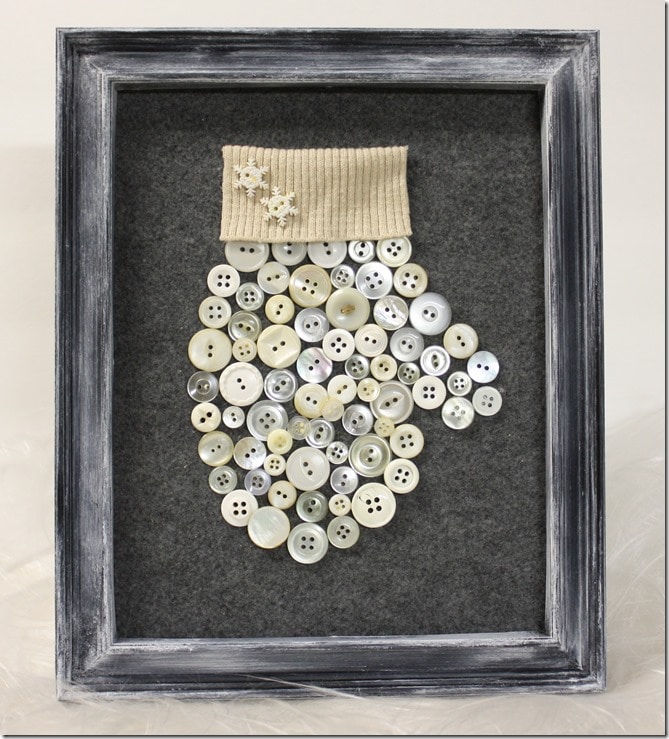 I used new buttons to make this Christmas mitten.