DIY Valentine's Day Button Heart
Create a button heart to use for Valentine's Day decor.
February is almost here and it's time to start to think about Valentine's Day. We don't go all out for Valentine's Day, but we do celebrate it, and I like to add small touches of Valentine's decor to my home.
I used buttons that my grandmother saved to create DIY Valentine's Day Button Art.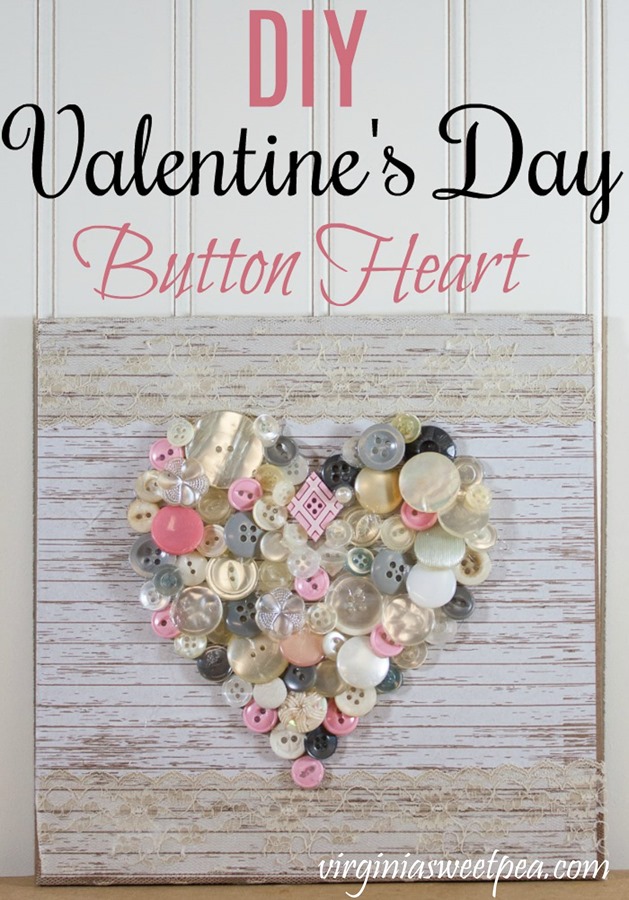 I inherited a large jar of buttons from my grandmother. I am really glad that my grandmother saved these because I love using them for craft projects. Other projects that I have created with Granny's buttons include Button Mitten Art and Button and Felt Snowmen Ornaments .
I love the romantic feel of the button heart art that I created to use for this year's Valentine's Day decor.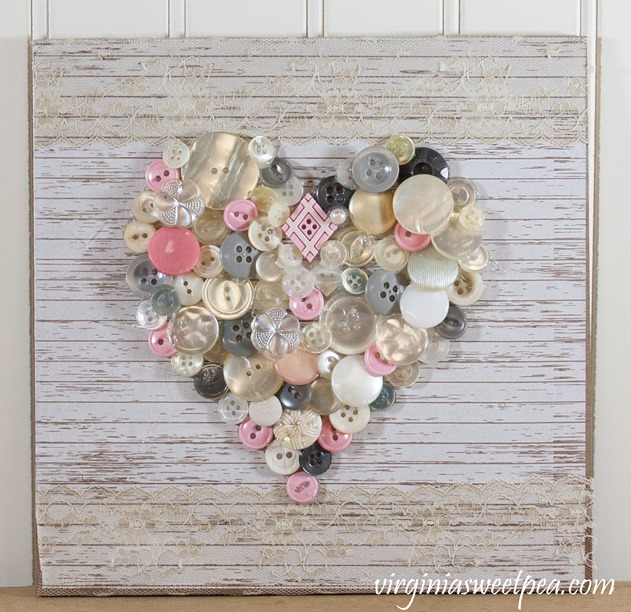 Old buttons are so pretty. I doubt that anyone these days cuts buttons off of old clothing to reuse the way people used to.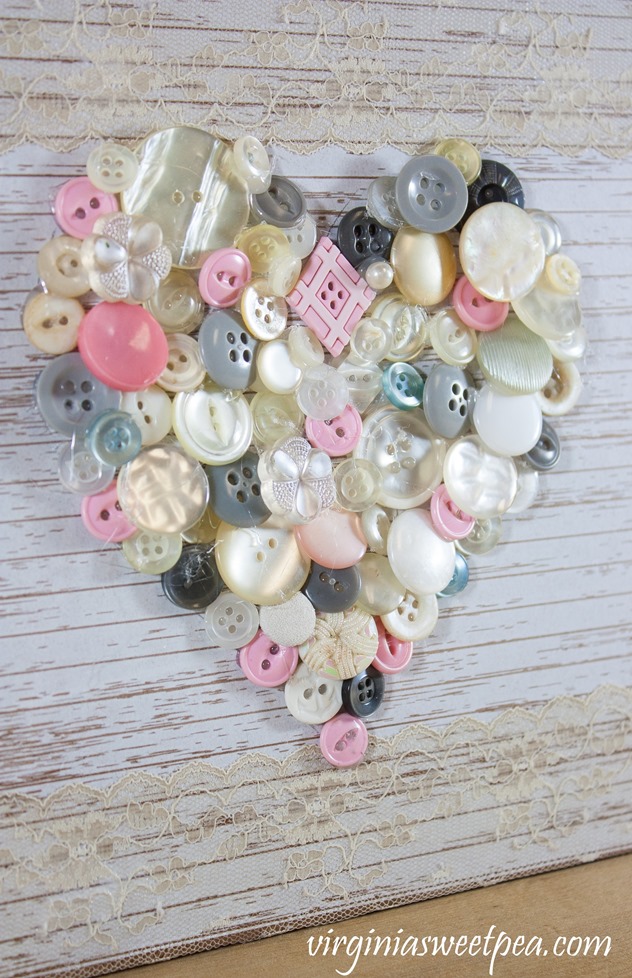 How to Make a DIY Valentine's Day Button Heart
Supplies
This post contains affiliate links for your convenience. For full disclosure go here.
Wood Plaque – I used this one from Oriental Trading.
Lace – Mine is vintage. This lace looks similar.
Buttons – I used vintage buttons but an assortment like this set would be a good choice.
Glue Gun
Small Brush
Heart Template
Pencil
Procedure
Use a small brush to apply a strip of lace to the top and bottom of the wood plaque. The Mod Podge had not dried in this picture. It will dry clear.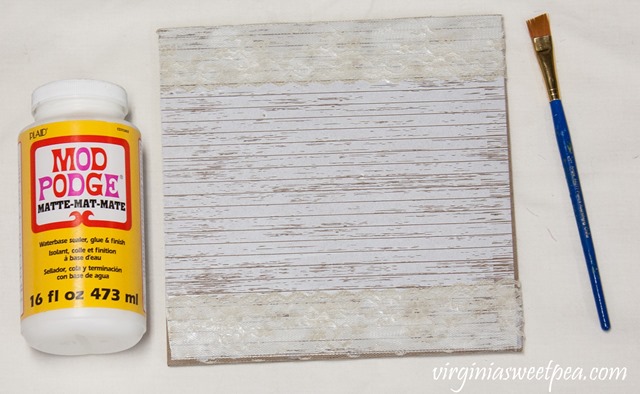 Very lightly trace a heart onto the plaque using a pencil. (I searched "5-inch heart" to find my template.)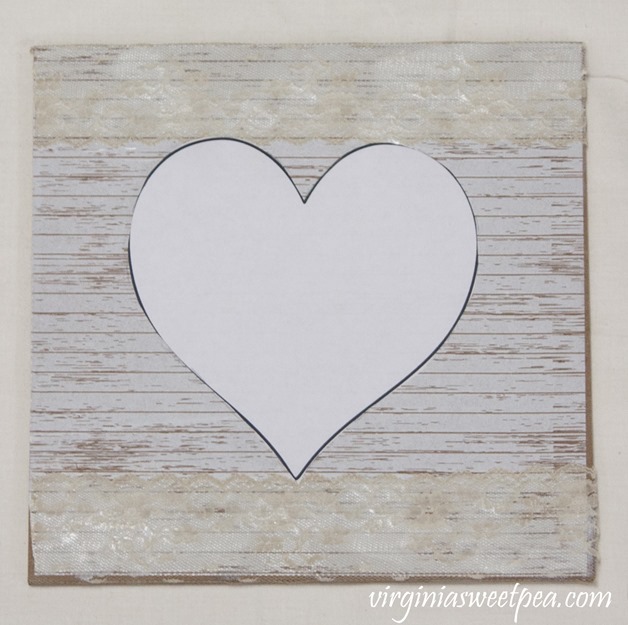 Fill in the heart with buttons. I started at the bottom of the heart and glued buttons into place with a glue gun trying to vary button size and color.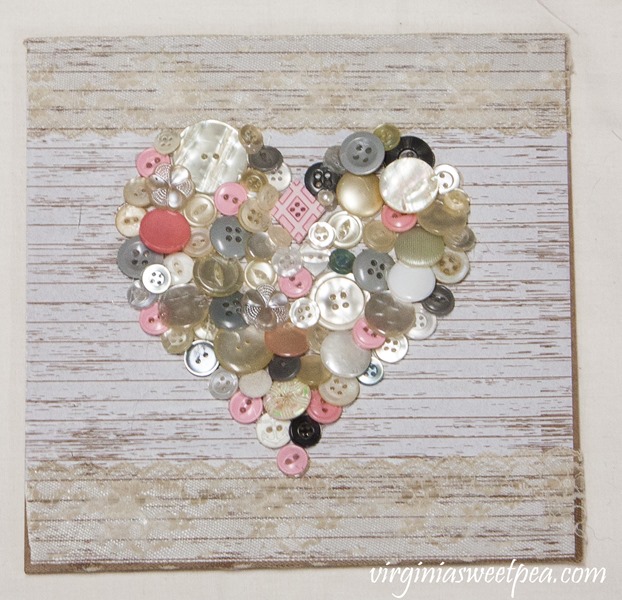 Enjoy
My DIY Valentine's Day Button Heart is on display on a table on our porch beside the door that we most frequently use. I chose this spot so that I can enjoy this cute heart I'll multiple times a day. I have a new Valentine's Day wreath displayed above it and I hope to share it with you very soon.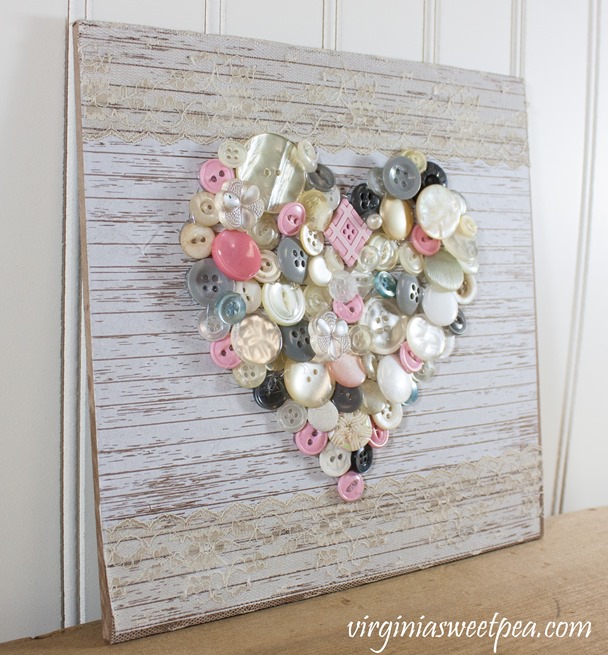 I would so much appreciate it if you would pin this project to Pinterest for others to discover.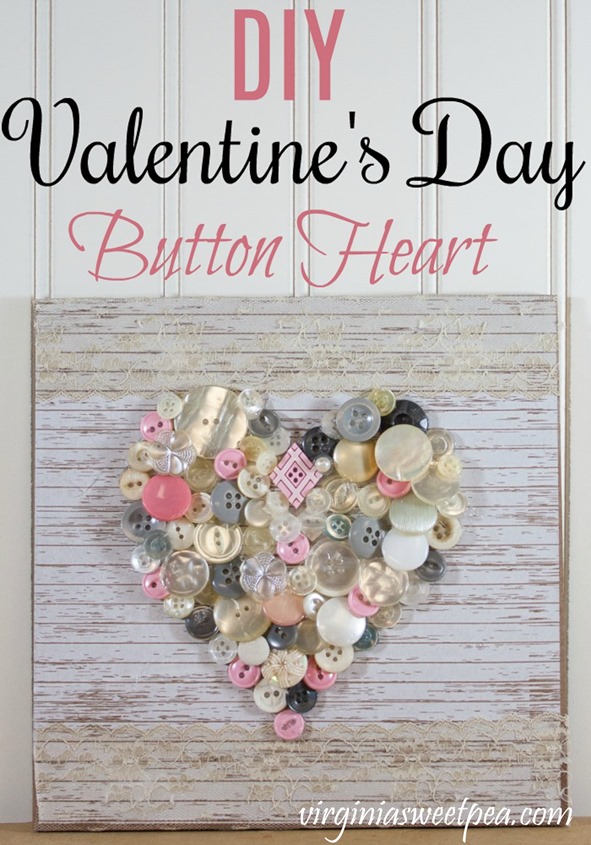 I'll be back Thursday with my February Stitch Fix review. I received some great things and I'm still deciding what I want to keep. This Stitch Fix review has a $1,200 Stitch Fix gift card giveaway associated with it and I hope you'll enter. I'd love it if one of my readers wins!