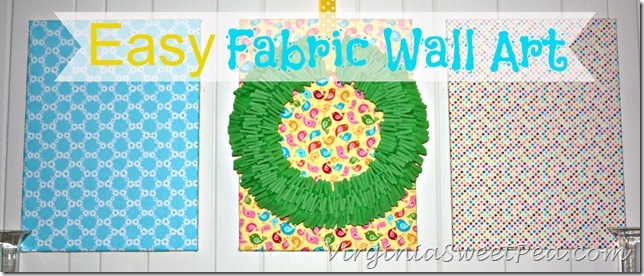 Last week I shared my Easter mantel, a big part of which consists of three art canvases covered with spring fabrics from a local quilt shop. I selected fabrics that would work both for Easter and afterwards for spring.
This is a super simple project and can be completed in a short amount of time.
Supplies
Art Canvas
Fabric
Staple Gun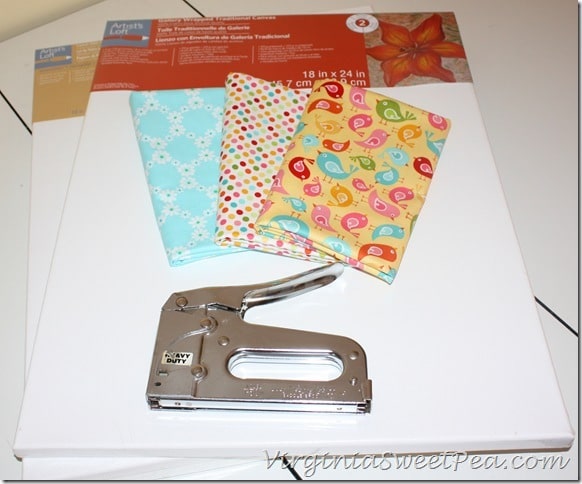 Procedure
Iron fabric and place on a work surface wrong side up. Cut fabric leaving enough on each side to staple to the art frame. Staple once on one side of the canvas and then again on the other side making sure that the fabric is even and snug.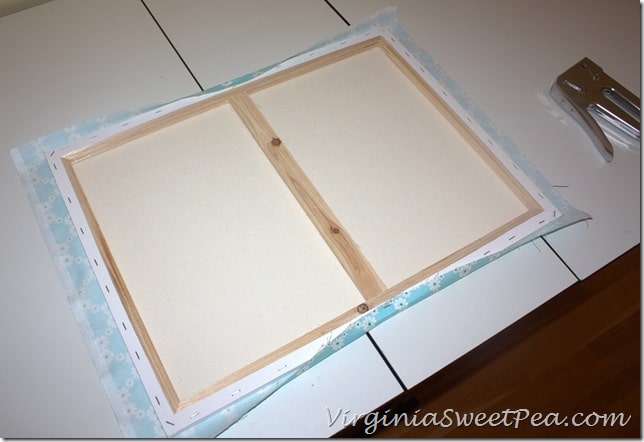 Continue stapling until two sides are complete. Fold the fabric in on each corner and staple.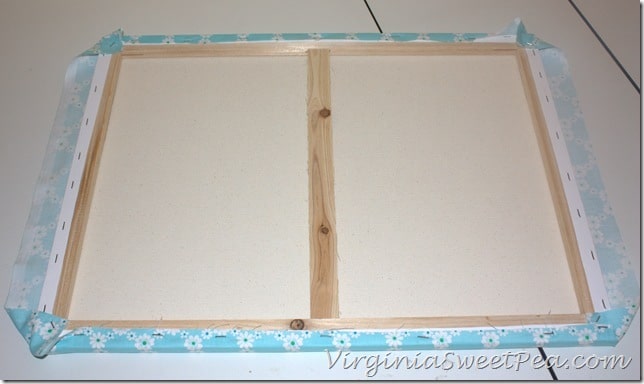 Staple the other sides and the corners.

This project is easy and a quick way to add art to an empty wall space.
Sharing With:
Tutorials and Tidbits at Stone Gable