A Visit to The Homestead in Hot Springs, VA
This past weekend I had the pleasure of visiting The Homestead in Hot Springs, VA for the very first time. The Homestead is a lovely 1766 hotel nestled in the Alleghany Mountains. The natural hot springs have attracted visitors to this area for centuries. The occasion for my visit was to celebrate my friend Elsie's birthday which was last week. The Homestead is about a two hour drive from our town, so it was the perfect destination for a girls' weekend.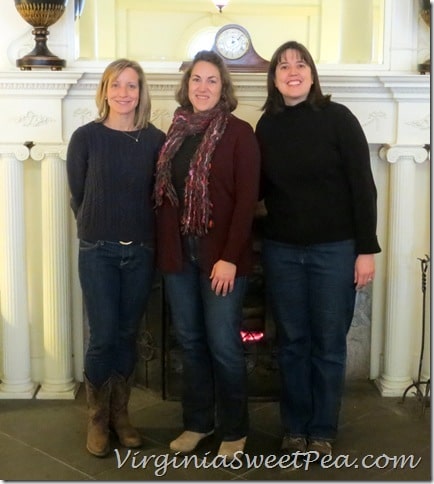 After checking in and a stop for a quick lunch in the town, our first activity was a visit to the spa. Elsie and Nicole had facials with a hand and foot massage and I had a deep tissue massage. A deep tissue massage is usually not intense enough for me but this one was. I almost had to give in a few times and ask for less pressure, but I withstood it and left feeling loose and oh-so-good. The regular spa is undergoing a massive renovation, so we didn't get the true Homestead spa experience. That just means we'll have to go back again!
The renovated spa is going to be fantastic. The part I can't wait to use is the octagonal hot spring and the hot spring fed outdoor pool. This area will be adult only.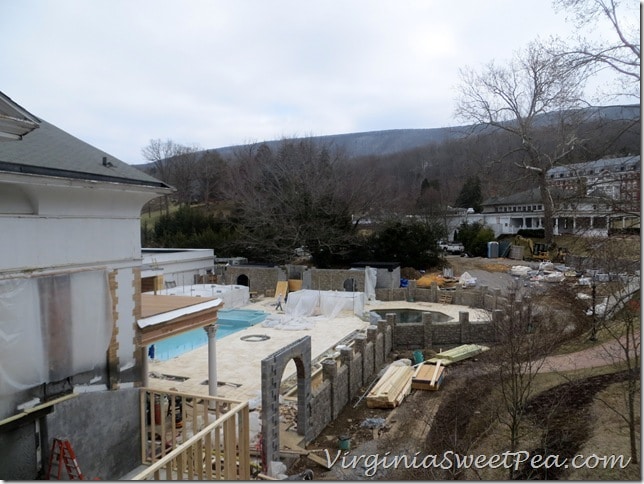 Can you see the steam coming off of the water? I believe the water is 101 degrees.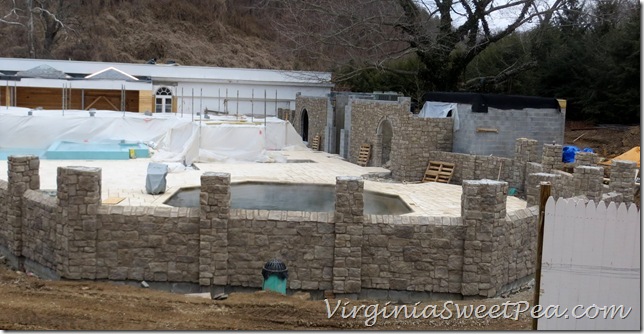 The Homestead is very kid friendly, in fact, there were mostly families there. This time of year many visit to ski. There's also an outdoor pool and ice skating to enjoy.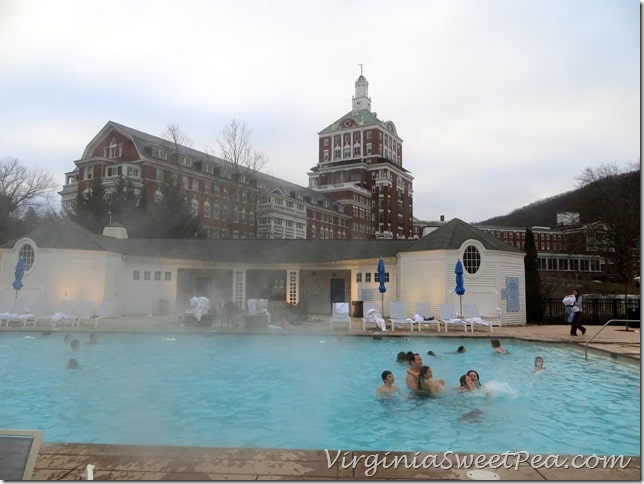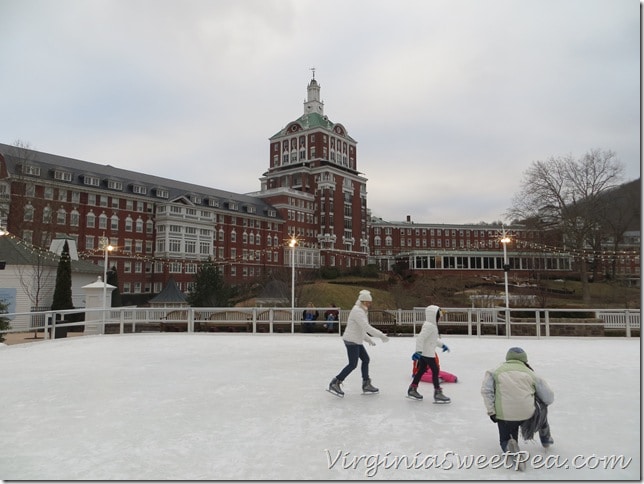 In the summer a lazy river and slides add to the fun.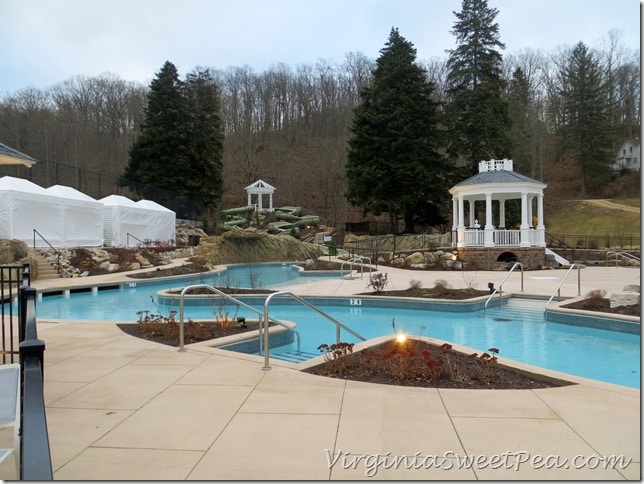 We didn't swim but this indoor pool fed by the hot springs looked quite inviting.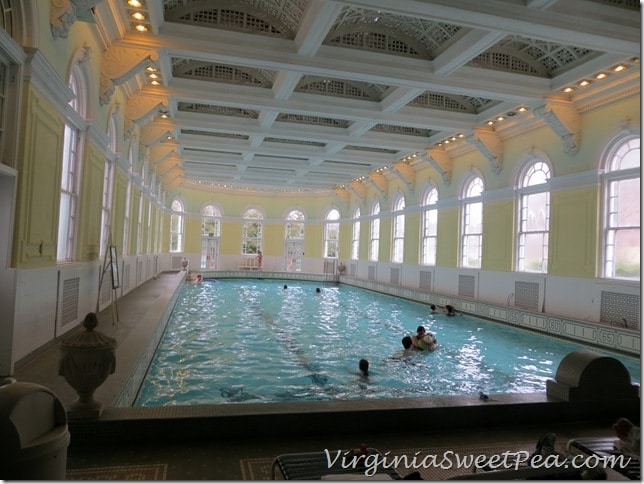 A pretty breezeway leads from the hotel to the spa section.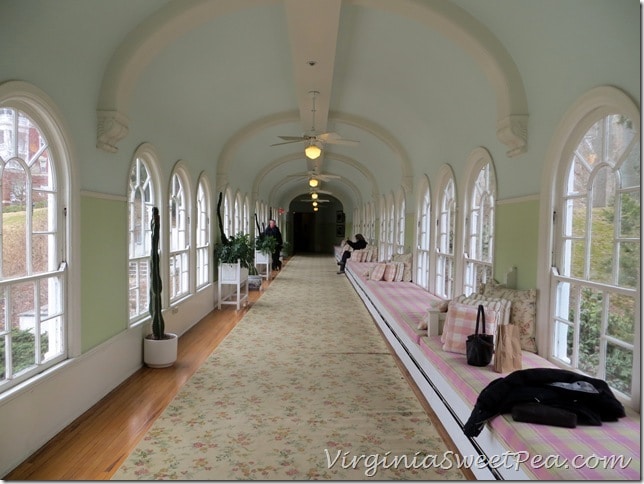 An attraction that we missed was a meal in the main dining room where the women dress up and the men are required to wear a coat and tie. There's dancing, too! Next time….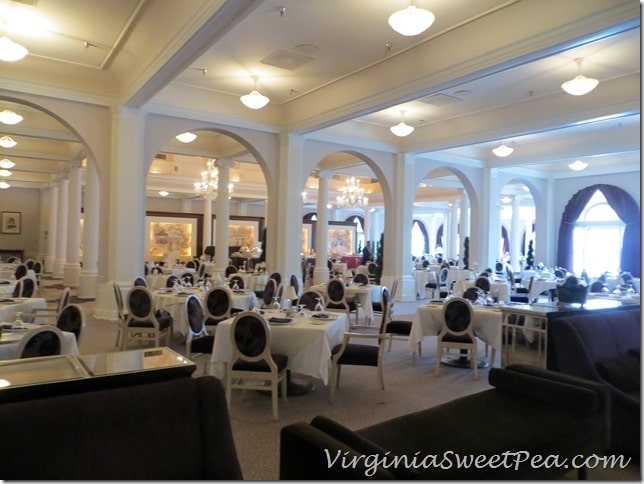 Elsie and I shared a very pretty and comfortable room. It lightly snowed (no accumulation) during our visit. It was so pleasant to sit on my bed and watch the snow swirl.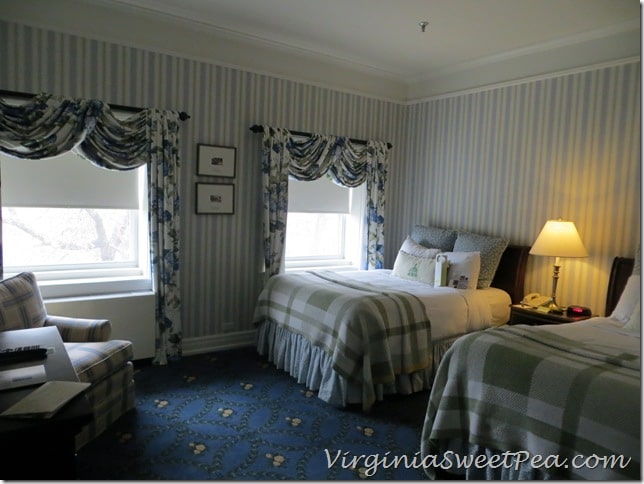 What a fun time we had! We all agree that we need to return in the summer when the tennis courts are open. In addition to tennis, I'd love to enjoy the new spa, horseback riding, and hiking. I hope Elsie enjoyed her birthday weekend as much as I did.