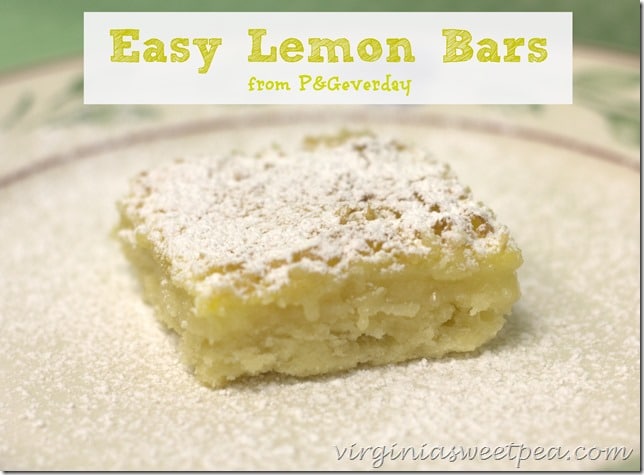 One of my hobbies is tennis and I'm lucky to play on a team with a great group of ladies. We recently had our last match of the season and celebrated after with goodies. I wanted to bring something different that I knew the ladies would enjoy but couldn't think of what to make. After perusing P&Geveryday, I found an Easy Lemon Bar recipe that I knew would be a hit.
The recipe was super easy and quick to make. Following the recipe directions, I made the crust and while it cooled prepared the topping. After 20 minutes in the oven, the bars were done. I let them cool while I got ready for the match and just before leaving sprinkled them with powdered sugar and cut them into squares. I really wanted one before the match but I resisted.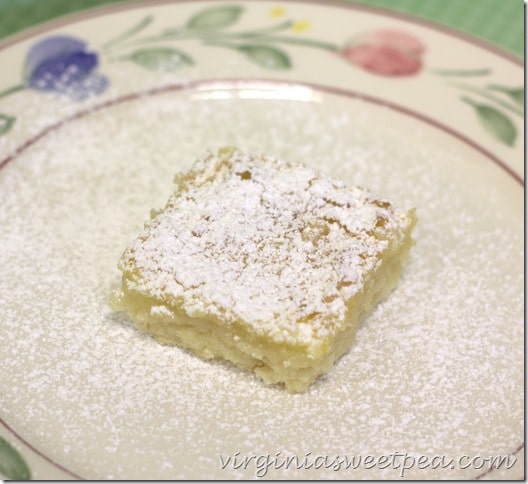 Would you believe that the other team couldn't field a team for my court so I didn't get to play? I was disappointed for a few minutes but quickly began to enjoy watching along with the other ladies and gentlemen.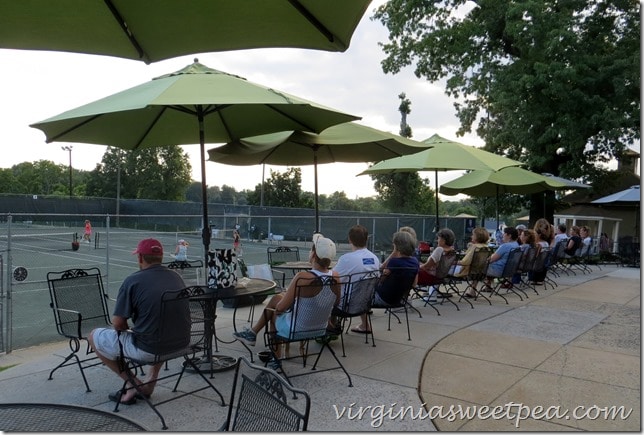 Our team won 3 of the 5 courts making it a last win for the season. When everyone finished playing, we enjoyed goodies. Can you see that a few lemon bars are already missing?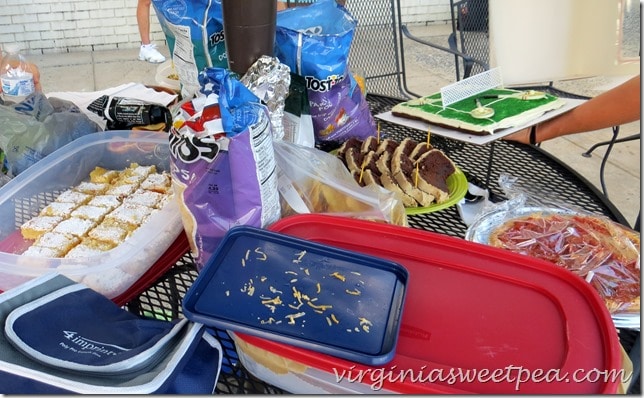 Our good friend Cole liked the lemon bars.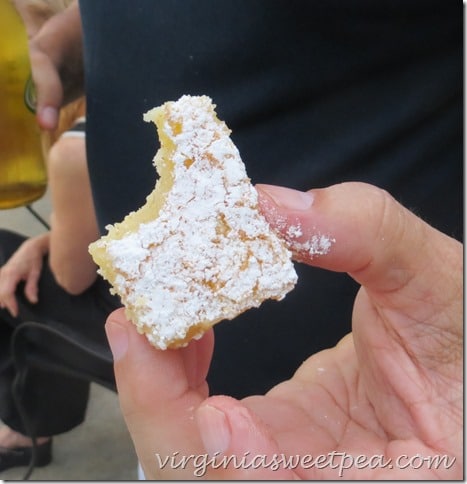 Jamie made an adorably decorated brownie, perfect for a post tennis match treat. It was almost too cute to eat.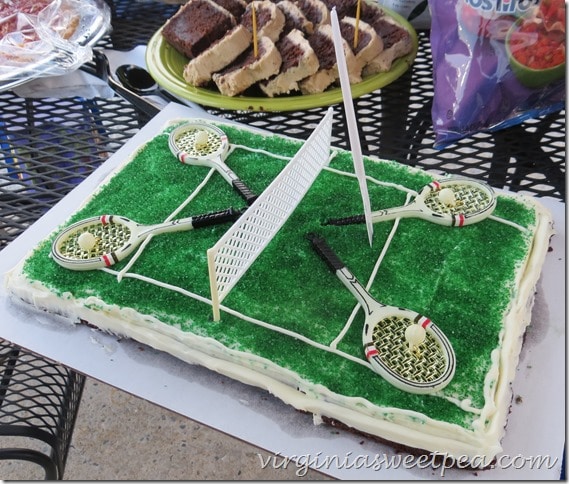 Our next league starts tomorrow night. I'm playing with the same group of ladies and am sure that we'll enjoy snacks after a few more matches. I found these recipes on P&Geveryday that are ideas for other team celebrations:
Olive Tapenade