Salted Caramel Cinnamon Bars
Fall with its cooler temperatures is the perfect time to bake a sweet treat for your family. I recently made Salted Caramel Cinnamon Bars and a pan of this yummy treat disappeared quite quickly.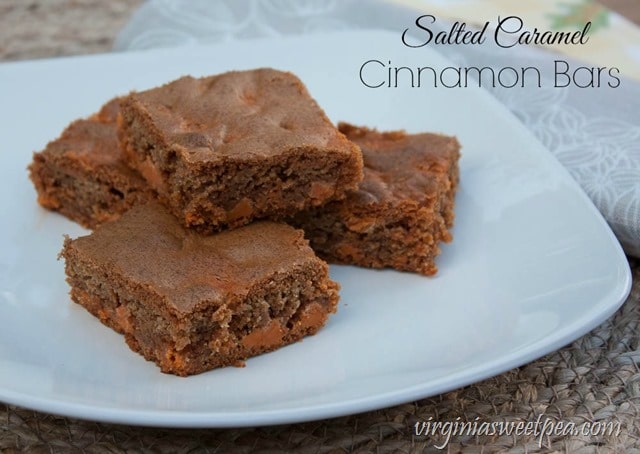 Salted Caramel Cinnamon Bars
This tasty treat requires just nine ingredients and is quick and easy to prepare.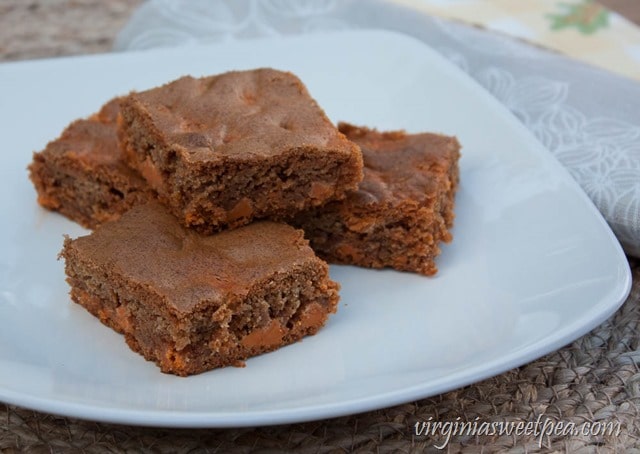 The cinnamon-infused batter gets a flavor boost with the addition of salted caramel baking chips.
This was my first time using this flavor of baking chip and it won't be my last!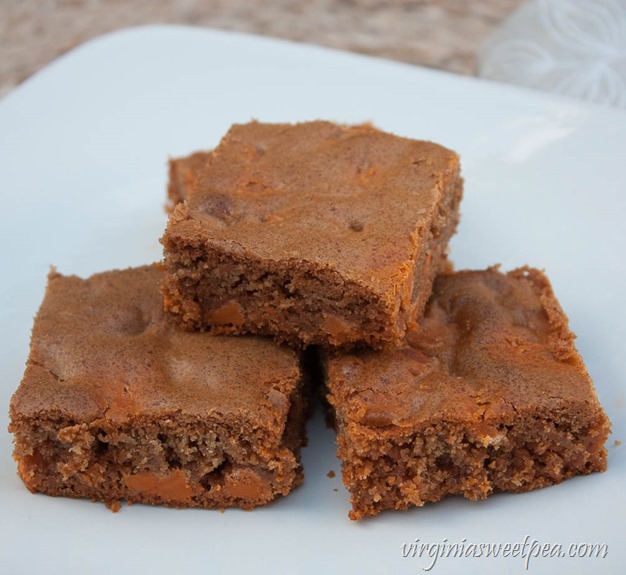 Quick and Easy
Since it is a bar cookie, this is a quick and easy treat to prepare and was ready to sample after just 45 minutes.
It took about 10 minutes to assemble the ingredients and the bars baked for 30 minutes.
When I make this recipe again, I'll reduce the baking time to 25 minutes.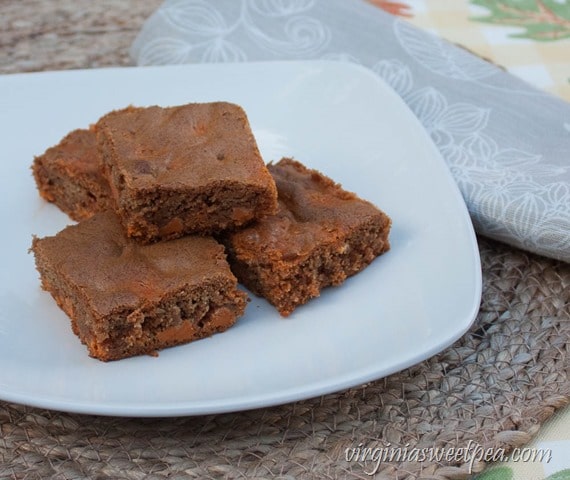 The Recipe
Yield: 24 Bars
Salted Caramel Cinnamon Bars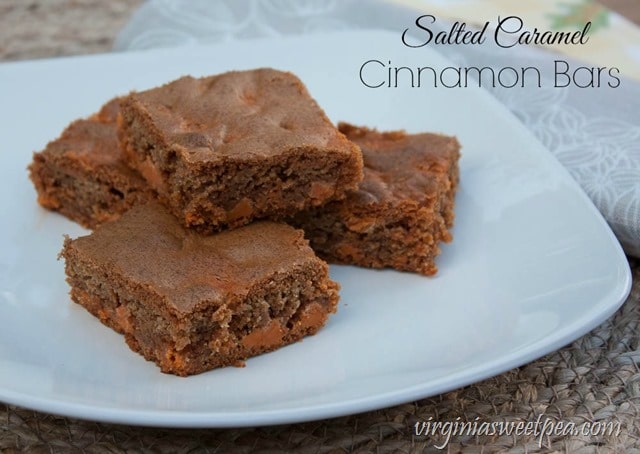 Cinnamon infused batter is made extra tasty with the addition of Salted Caramel baking chips. This recipe is a real crowd pleaser!

Prep Time 10 minutes

Cook Time 25 minutes

Total Time 35 minutes
Ingredients
1 1/2 cups flour
2 tsp baking powder
2 tsp Cinnamon
1/4 tsp salt
1 1/2 cups firmly packed brown sugar
1/2 cup (1 stick) butter, softened
2 eggs
1 T vanilla extract
1 pkg (12 oz) Salted Caramel baking chips
Instructions
Heat oven to 350 degrees. Spray a 9 x 13" pan with baking spray or coat with butter.
Beat butter in a stand mixer until light and creamy. Mix in brown sugar, eggs, and vanilla extract.
In a small bowl, combine flour, baking powder, cinnamon, and salt. Beat into butter mixture in three parts.
Stir in baking chips.
Spread mixture evenly into the 9 x 13" pan. (I use a large icing spreader.)
Bake at 350 degrees for 20 to 30 minutes. I did 30 min. on this batch and will do 25 min. for future batches.



If this recipe looks good to you, then pin it so you don't forget it.