This post and photos may contain Amazon or other affiliate links. As an Amazon Associate I earn from qualifying purchases. If you purchase something through any link, I may receive a small commission at no extra charge to you. All opinions are my own.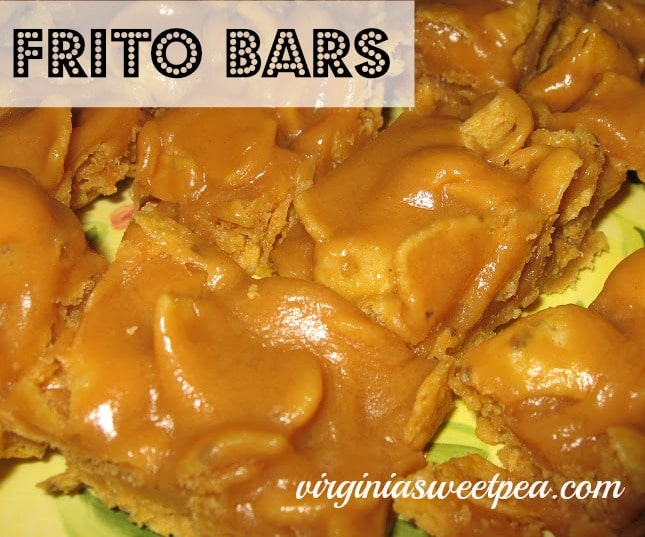 Yeah, you heard that right, Frito Bars. A cookie made from Frito?? Sound strange? Maybe a little disgusting? You NEED to try these, they are some kind of good!
Here's what you need:
A bag of Fritos
1 cup of sugar
1 cup of Karo syrup
1 cup of peanut butter
Here's what you do:
Spray a 9×13″ baking pan with butter flavored cooking spray.
Pour in the Fritos and spread them out evenly. You can see that the bag that I purchased contains 20% more. I didn't use the entire bag because of this.
Put the sugar, Karo syrup, and peanut butter in a saucepan and heat until it is melted together. Pour over the Fritos.
You may need to put this in the refrigerator for a bit to set. I let mine cool on the counter and then put them into the refrigerator which later on made them easier to cut.

Is your mouth watering?
My tennis friends raved over these last night after practice! Give them a try, they are really tasty!