Exercise Motivation with Relays Headphones
Do you have trouble getting motivated to exercise? Motivation is especially hard in the winter when it's cold outside. The gym is always warm and the televisions built into the cardio equipment motivate me to stay on a piece of equipment often longer than I intended if I get involved in one of my favorite Bravo shows. There's nothing like a juicy reality show to make minutes of cardio fly by quickly.
Until recently I used the earbuds that came with my iPhone for my cardio television watching sessions. My earbuds made the inside of one ear sore and lately stopped working on one side. When I was offered the chance to review the new RELAYS Headphones by SOL Republic, I couldn't say "Yes" fast enough.
RELAYS come with assorted ear tip sizes so that they can be comfortable for everyone, no matter what their ear size. The storage bag is a plus, too. My old ear buds were constantly getting tangled around my hair clips and brush when I stashed them in my gym bag.
The ear tips are clearly labeled with an L and R. What a difference it made to my previously sore ears to have comfortable ear tips that stayed firmly in place. Not once did I have to adjust them during my cardio session. The clip is optional to use, but I liked clipping it to my top to make sure that if the ear tips fell out, they wouldn't get tangled in the cardio equipment.
I haven't yet experimented with the play button but it's capable of the following:
Pause and resume music
Click to answer a phone call
Press and hold down to decline an incoming call
Click twice to switch over to call waiting, click again to switch back to original call
Click twice to track forward
Click three times to track backward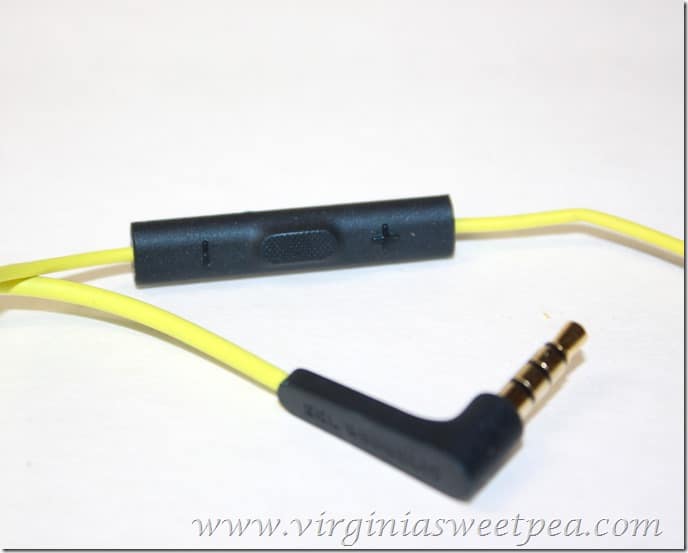 RELAYS are sweat proof, water proof, and best of all, they stay put. They are available in black and also in the fun colors below.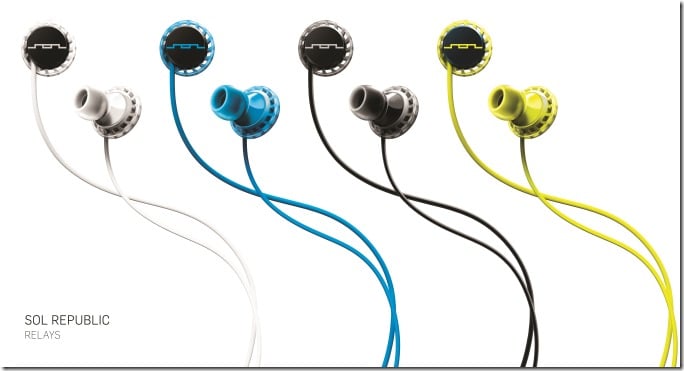 Now that I have my new SOL Republic RELAYS that are so comfortable, I may never get off a cardio machine once I get started!
I was not compensated to write this post but did receive RELAYS to try. As always, all opinions are honest and my own.