Sherman's January Visit to the OBX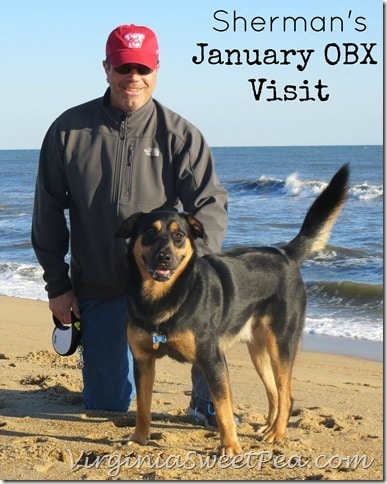 A few weekends ago we visited the OBX (Outer Banks of North Carolina) for a weekend. We got really lucky with the weather and had temperatures that were fairly mild. Sherman adores the beach and took numerous walks there.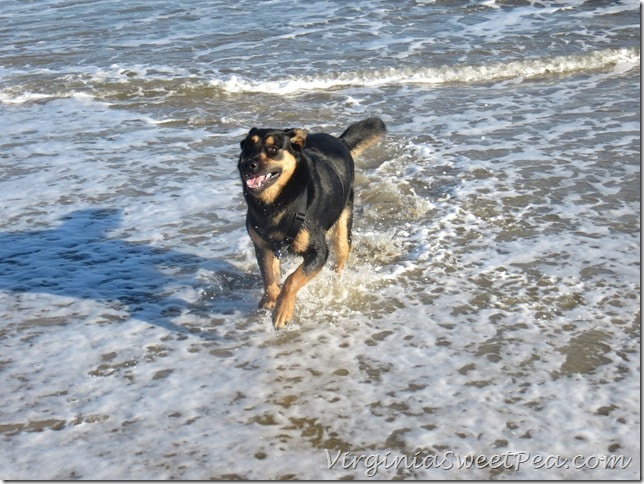 Sherman can't resist getting in the water. I think he couldn't figure out why the water moved so much or why it tasted so bad. Getting chased by a wave is doggie fun!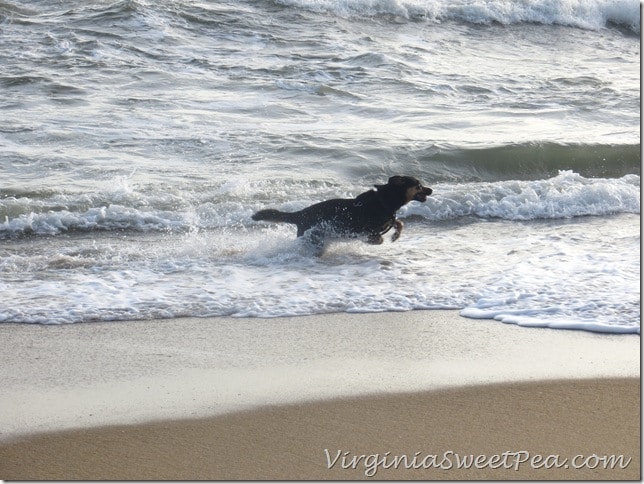 Sherman thinks that playing in the waves is almost as fun as digging holes in the sand.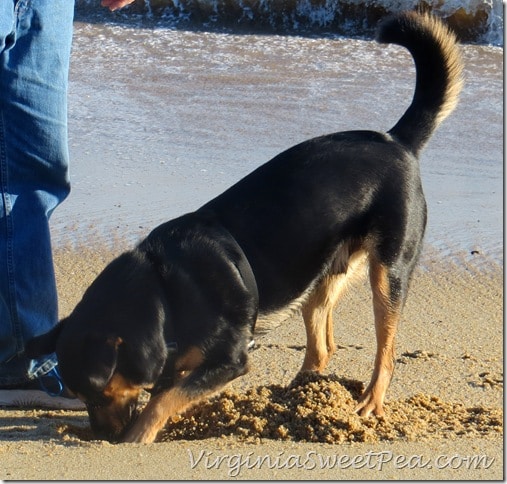 Sherman wasn't crazy about the long ride in the car to and from the beach but he sure likes it after he is there.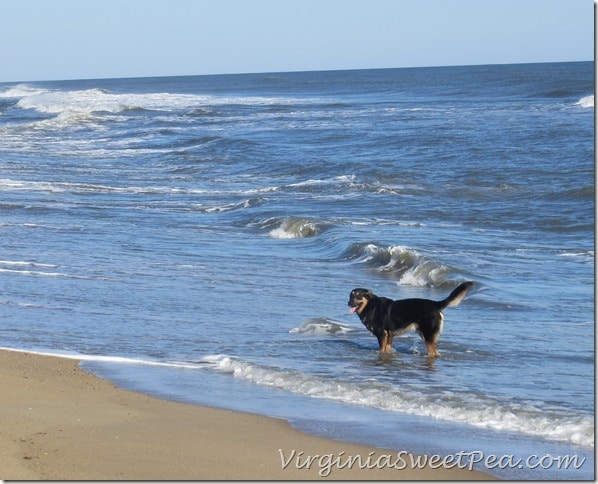 What a fun time we had! We took long walks and even ran into a few dogs that wanted to play.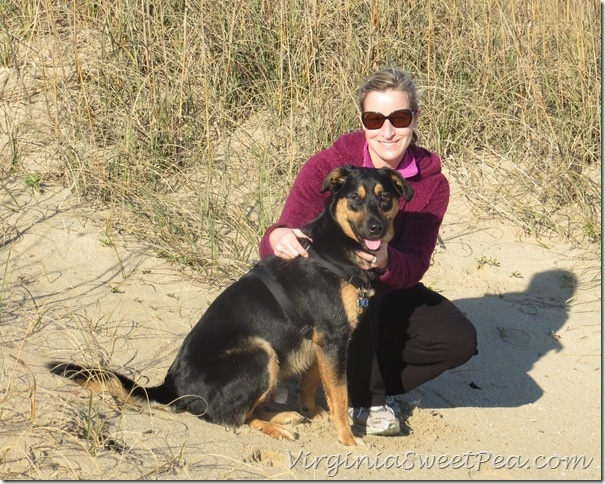 We love going to the beach in the winter. It's fun to be there when things are quiet and all there is to do is take a walk and relax. As always, we look forward to our next OBX visit.