Farmhouse Style Coffee Table Makeover
I love killing two birds with one stone and a favorite thing to do on Saturday mornings is to combine a run with shopping at yard sales. I don't run with money, if I see something I want, I ask the homeowner if they will save the item or items for me and I've never been turned down. Back in June, I scored this coffee table from a young Liberty couple who were in the process of moving to another city.
This coffee table was made in the early 90's and is solid as a rock. I love it when I find a piece of furniture to makeover that requires no repair other than sanding.
With sanding followed by stain, this coffee table could have had a quick refresh and looked quite nice. Since farmhouse style is so hot right now, and I intend to sell this piece, I decided to paint it rather than stain it to give it a farmhouse look.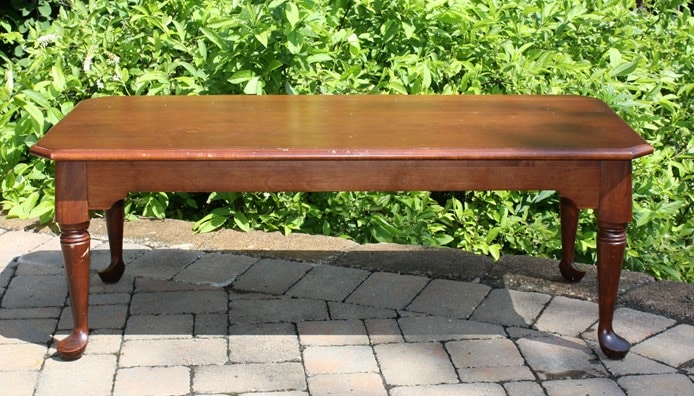 Since this piece is dark and I knew I wanted to paint it a light color, I started by giving it a coat of polyurethane to prevent the dark color from bleeding through. I then gave it several coats of Ivory Lace paint from The Plaster Paint Company.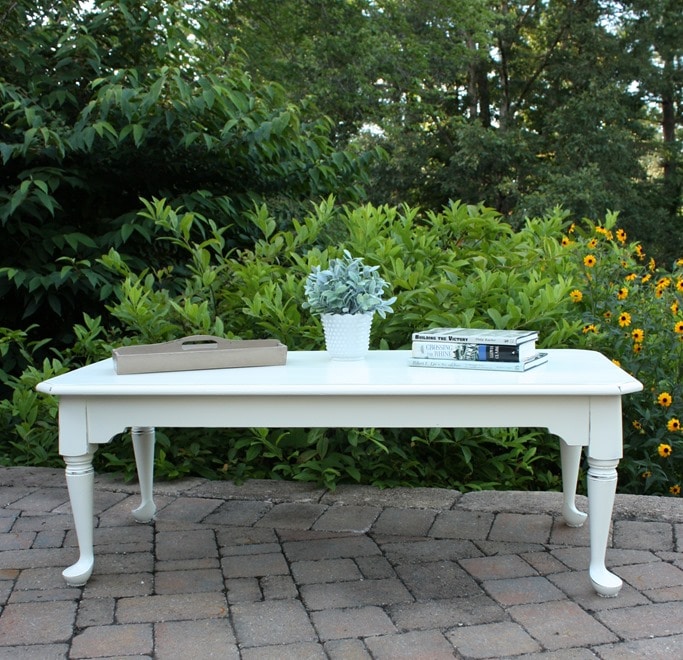 I then distressed the piece using a sanding block. Instead of sealing with wax, I used polyurethane since this piece is likely to get a lot of wear and tear.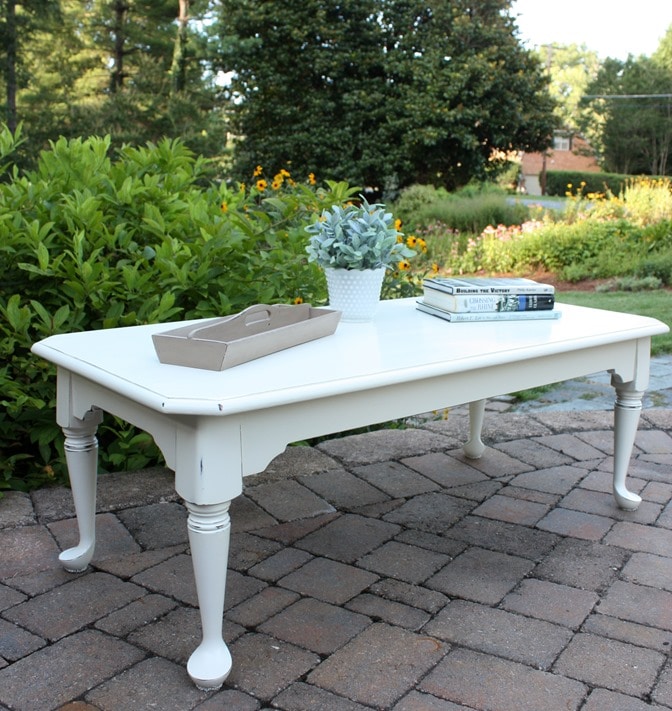 Here you can better see the distressing.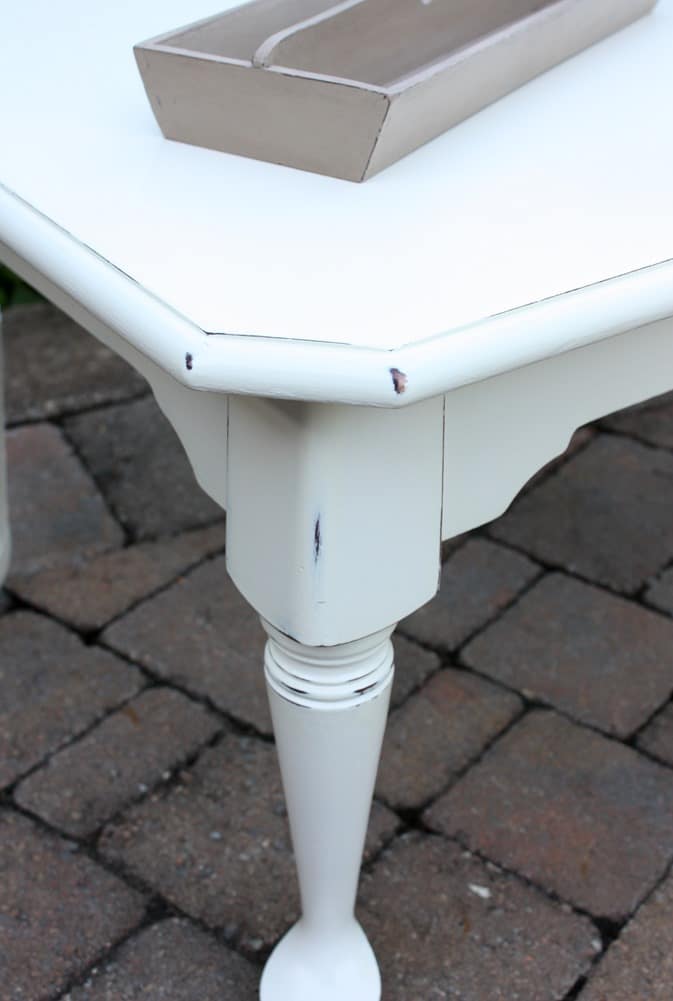 When it's time to take pictures, I enjoy shopping my house for items to use. I purchased this hob-nob milk glass vase years ago in an antique store in Vermont. The faux plant inside of it is from Ikea. Can you tell that the books belong to Mr. SP and not to me?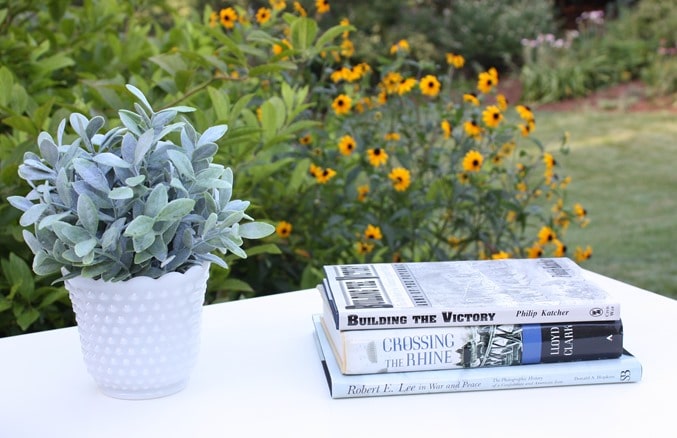 The wooden tote was a thrift store find that I painted with Toasted Marshmallow followed by a coat of dark aging wax, both products from from The Plaster Paint Company. This didn't sell when I had my shop and I think it has found a home with me. 🙂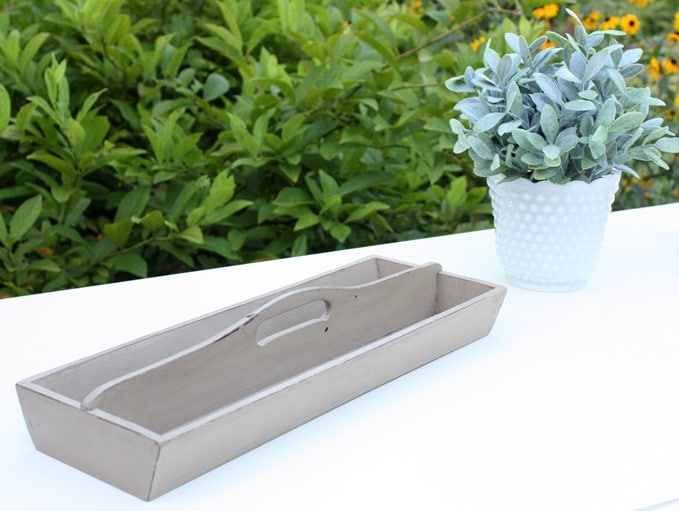 This piece is for sale and I hope that I can soon find a home for it.
If you like this, please pin it for others to discover.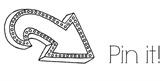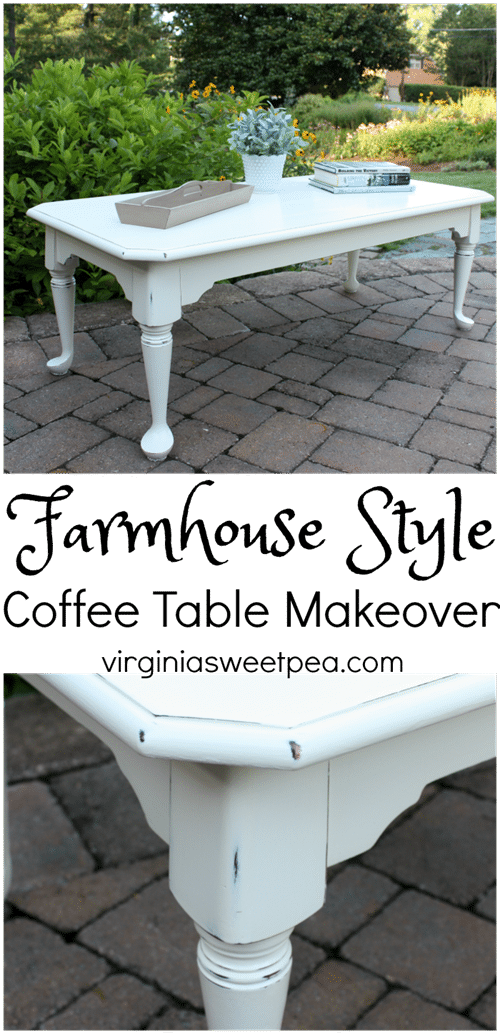 If you like furniture makeovers, you can see all that I've completed here.