Frank Lloyd Wright Homes in Oak Park, IL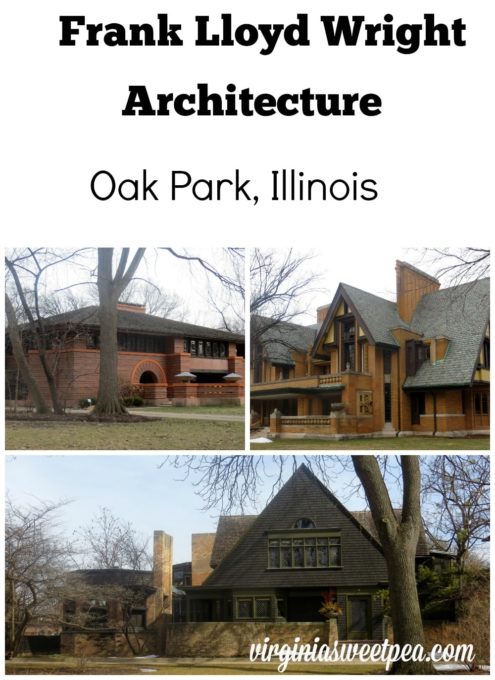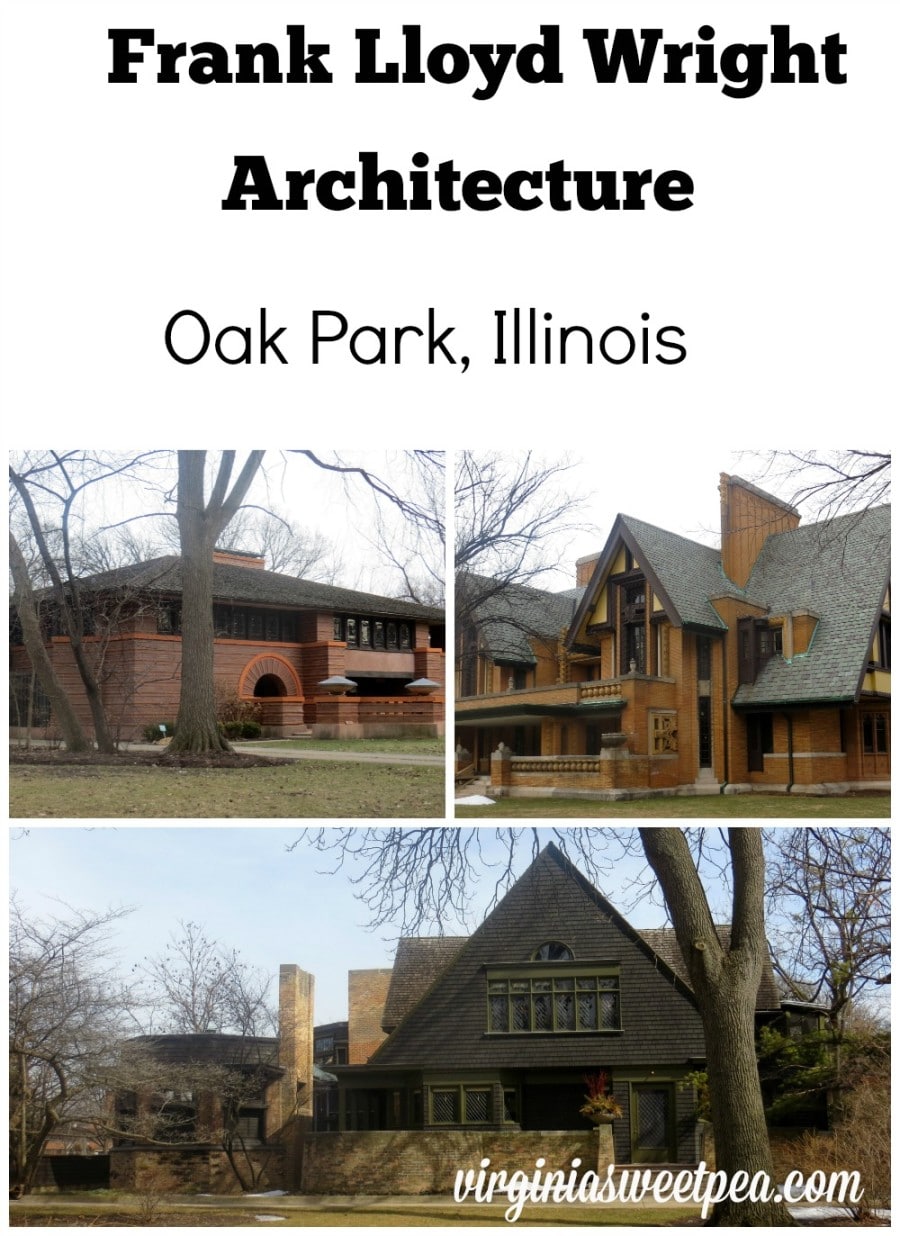 Earlier this week I shared some fun Goodwill finds that I had to leave behind when we recently visited Chicago for a weekend. One of the highlights of our trip was a tour of the Frank Lloyd Wright home and studio in Oak Park.
I purchased a photographer's pass which allowed me to photograph the inside of the home and studio but I am not allowed to share those pictures on the blog. If you'd like to see the interior pictures, check out my Facebook page where I'm sharing interior photographs every day at 9 am. These will be published March 23 – April 1 on Facebook, so you might have to scroll through my page to see all of the pictures.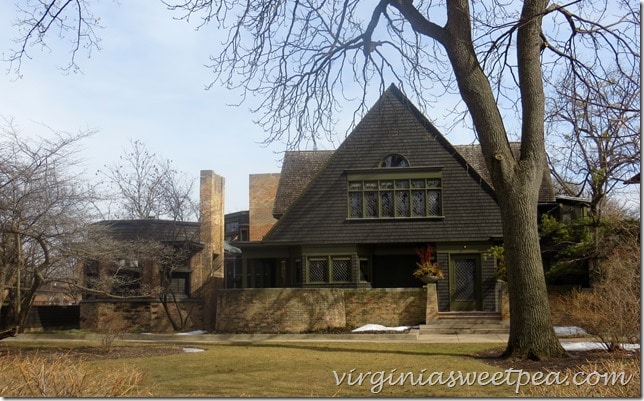 The studio can be seen here on the right and the current gift shop on the left was built as an apartment so that Frank Lloyd's wife could have some income after he left her for a client's wife. (I had no idea he was that kind of man. His life is quite interesting if you read up on him!)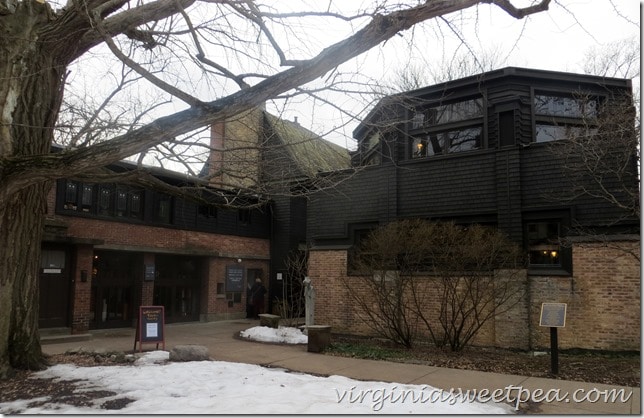 The studio would have been a great place to work. Be sure to look for the interior pictures on Facebook.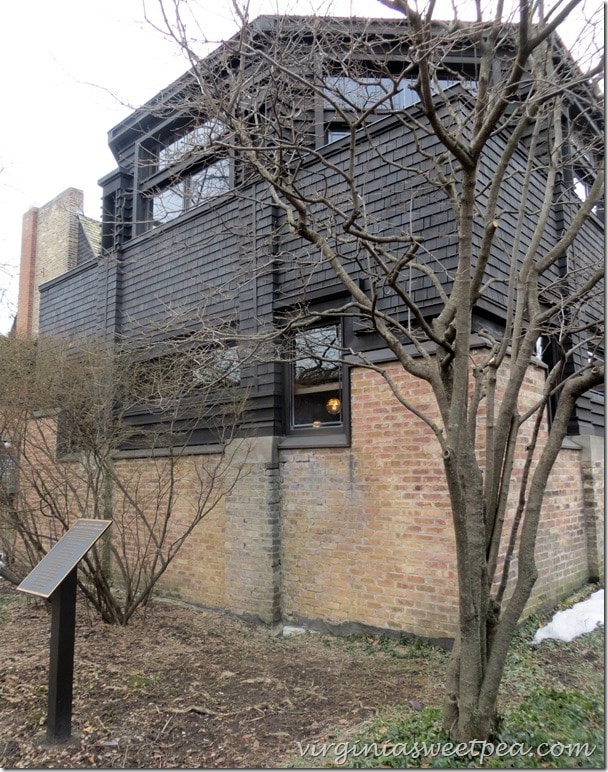 After the tour we walked around to see more of Frank Lloyd Wright's work. We didn't have time to see many homes, but I certainly enjoyed what we saw.
Arthur B. Huertley House (1902)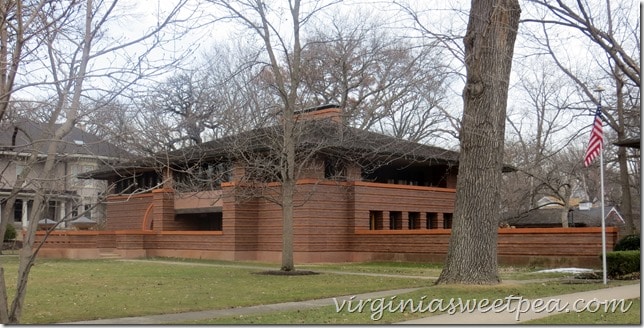 Edward R. Hills (1900, 1906)
Peter A. Beachy House (1906)
Nathan G. Moore House (1895, 1922)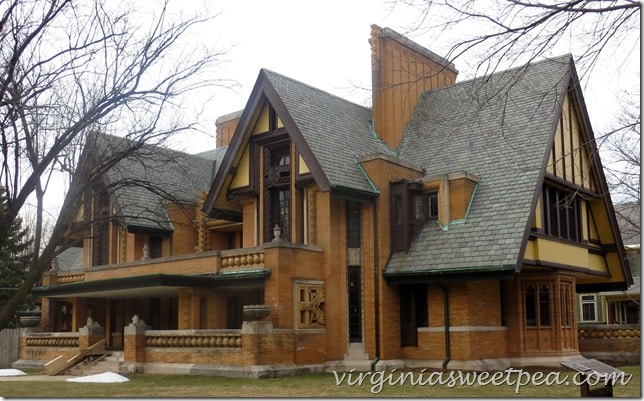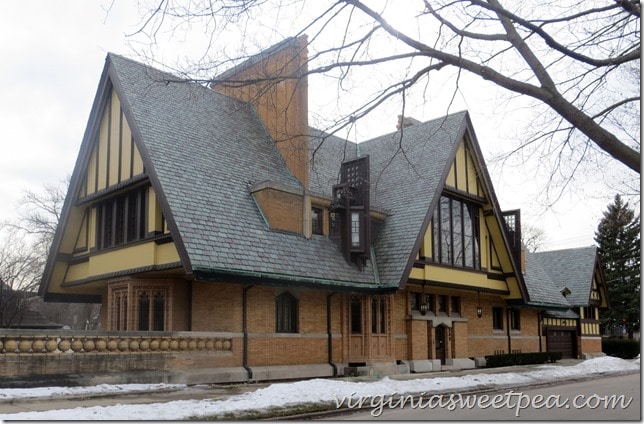 I actually like the next two homes designed early in Frank Lloyd Wright's career better than his later work.
Walter M. Gale House (1893)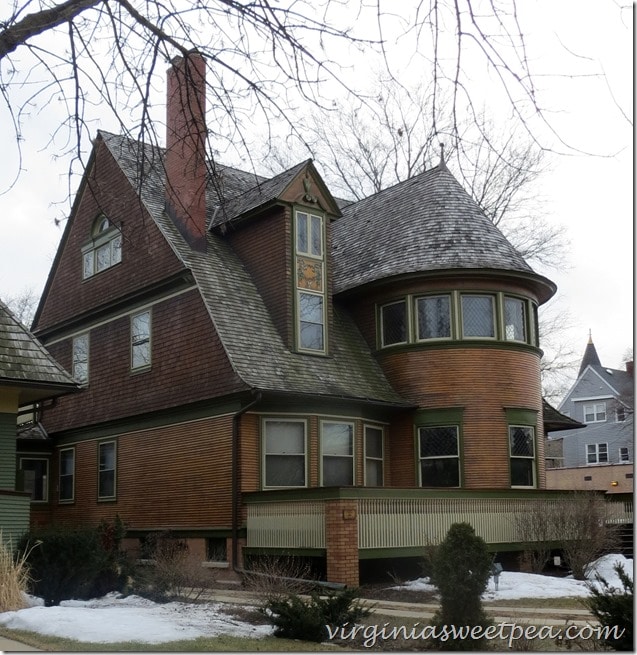 Robert P. Parker House (1892)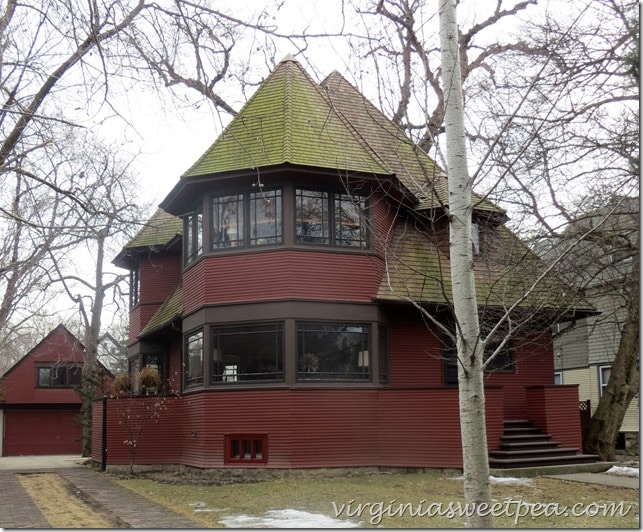 The next time I'm in Chicago, I'll make a point to find more of Frank Lloyd Wright's work. Is there a home that is your favorite?
Sharing With:
Dwellings-The Heart of Your Home