Sherman Visits the Lynchburg Dog Park
Our eight month old puppy, Sherman, is a high energy dog who requires a lot of exercise. Last weekend Sherman had his first visit to the Lynchburg Dog Park and he loved it! The dog park is a short drive from our house, but instead of driving, we walked Sherman. We are lucky to live in a town that's full of woods and trails. Since we both run, we know the trails well, and were able to walk Sherman to the park without being on any busy streets.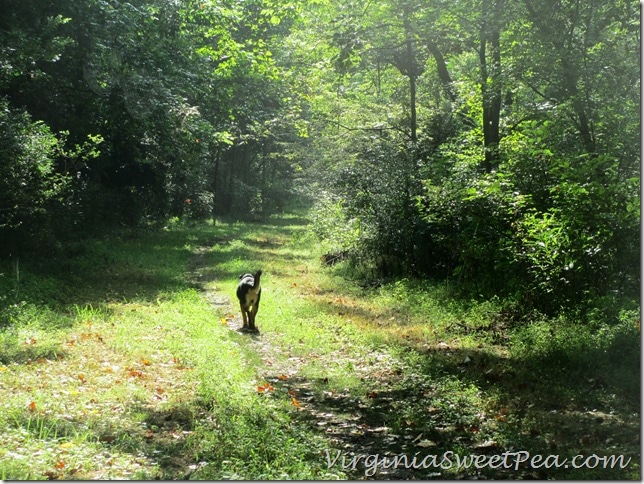 The Lynchburg Dog Park is donor funded and is a great asset to Lynchburg. The park has two large play areas, one for small dogs and the other for large dogs.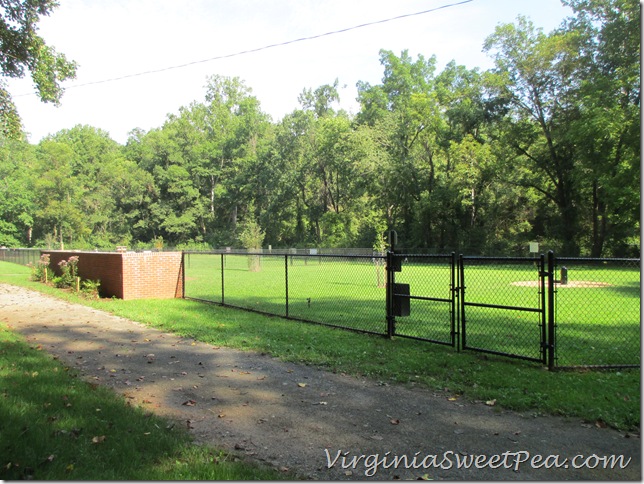 Each play area is clearly marked with the rules on display.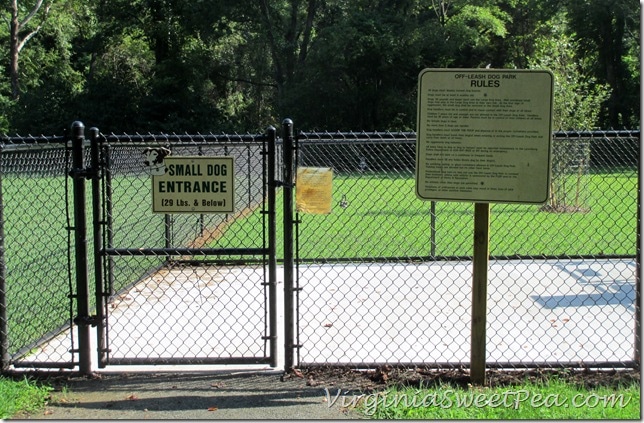 Sherman got so excited when he realized that he was going to get to play with another dog. He couldn't wait to enter the play area!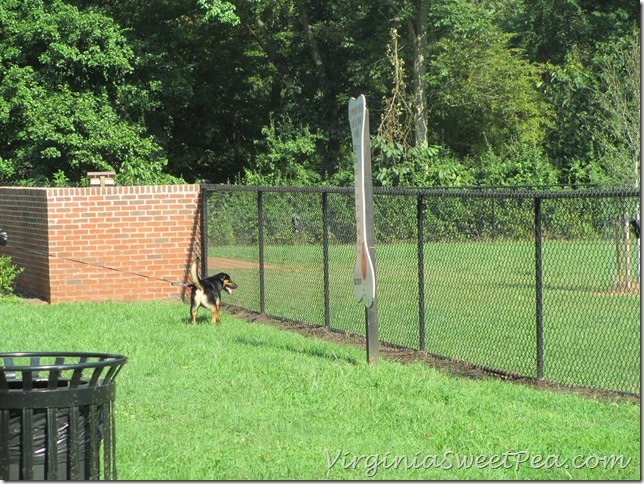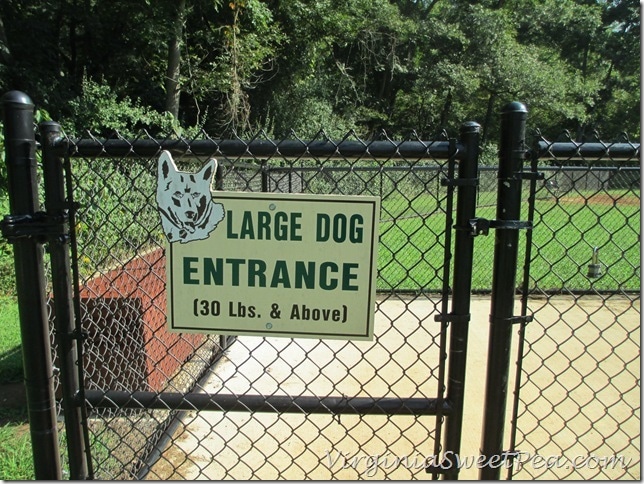 Rose, a 6 month old Boxer, was the only other dog at the park the day we visited. Sherman and Rose had a ball chasing each other and wrestling.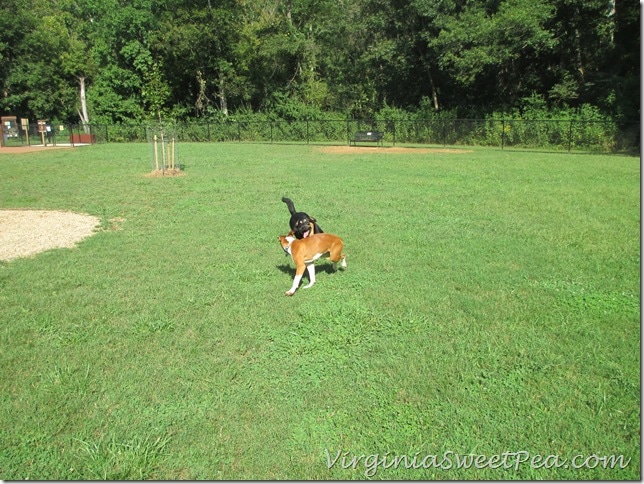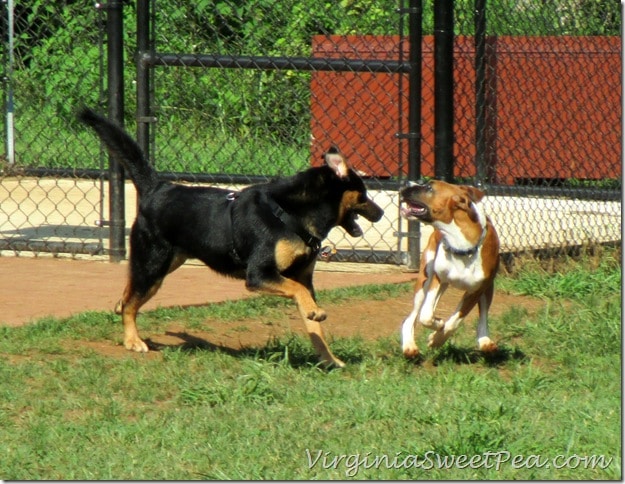 There are benches on the edge of the park for owners to relax while the dogs play. It was a hot day and it didn't take Rose and Sherman long to find the shade for a break.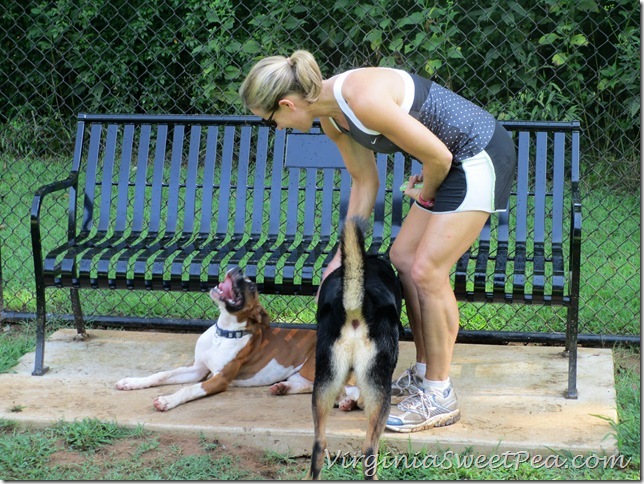 After a short break, they were back at it!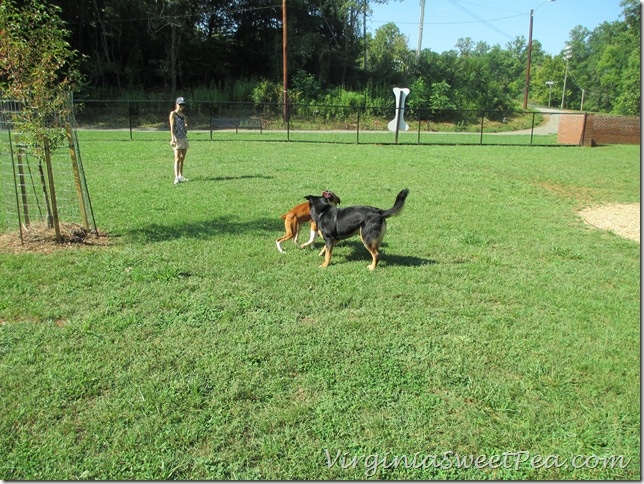 There's a doggie water fountain in the center of the park with bowls. Isn't that a nice feature?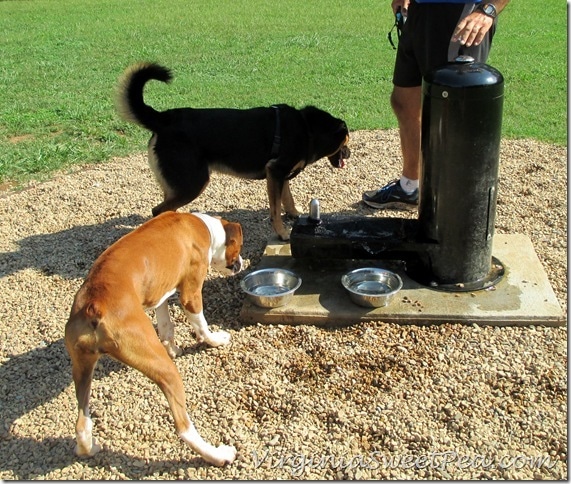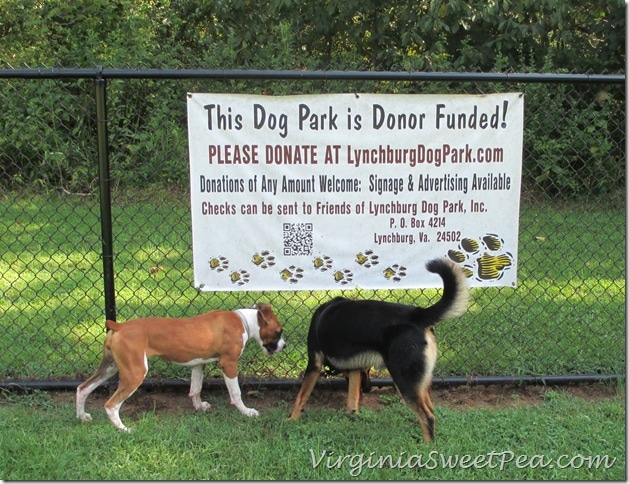 After playing for a half hour, Sherman was ready to head home. Lucky for Sherman, the walk home was mostly creek side. Sherman took many swim breaks to cool off.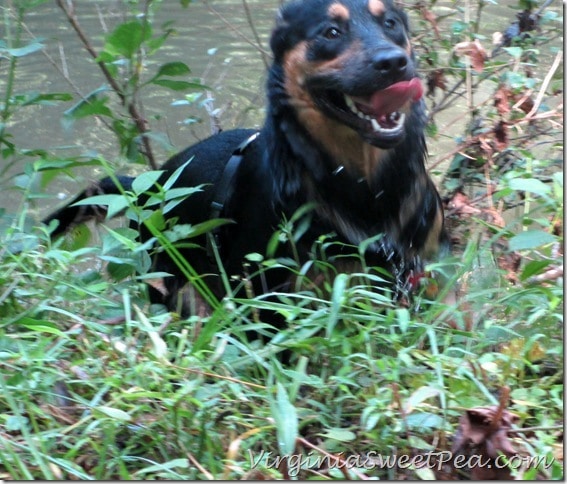 We are so lucky to have a great trail system in our town. We can walk Sherman for miles and miles and be in the woods nearly the entire time.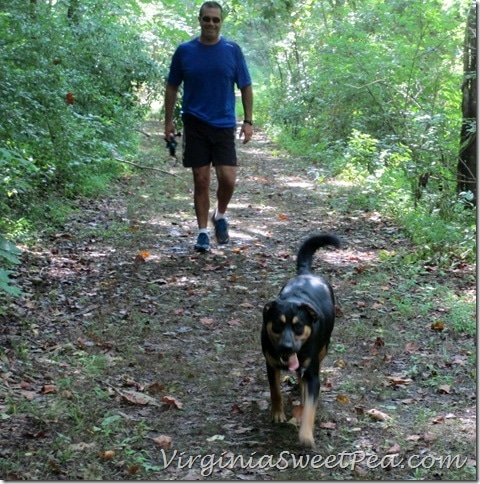 Time for another swim break!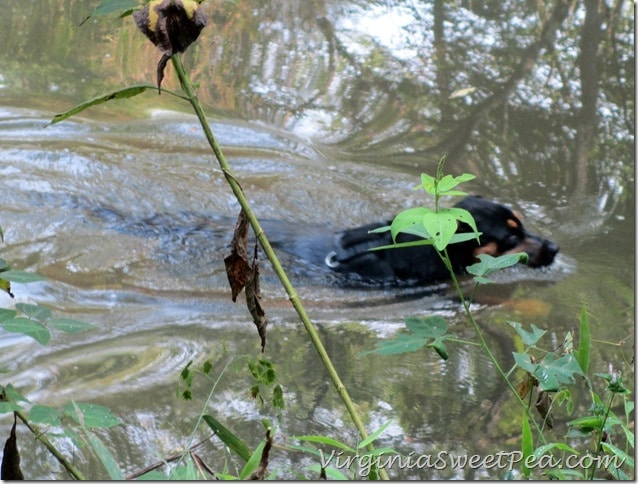 By the time we walked back to our neighborhood, Sherman was starting to get very tired.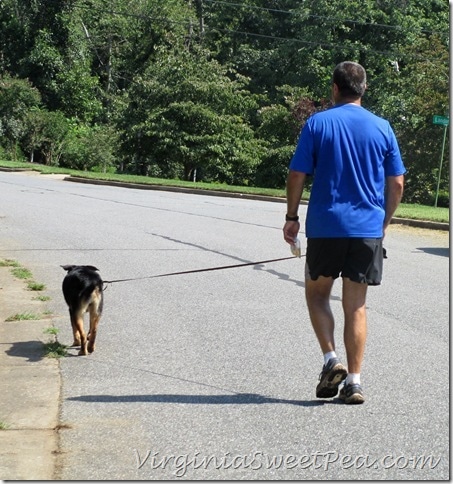 He wasn't too tired for a quick stop at Nick and Weston's house for a quick play session.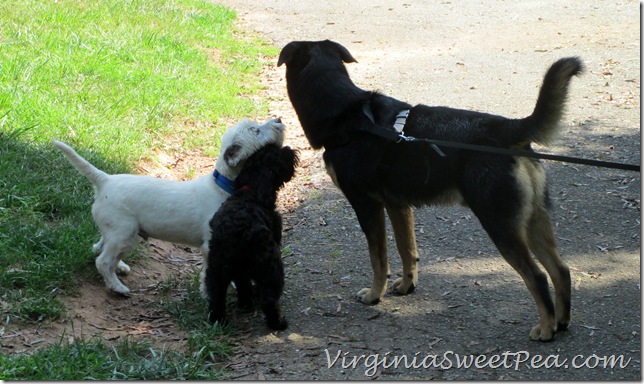 Nick loves wrestling with Sherman. Weston observes and occasionally gives the two youngsters a bark or two.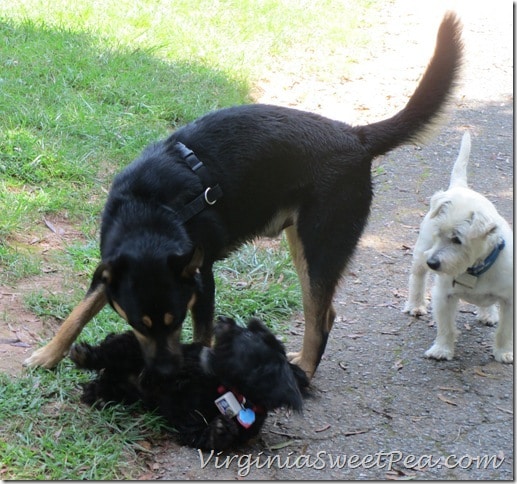 After walking an hour each way, playing, and swimming, Sherman was tuckered out.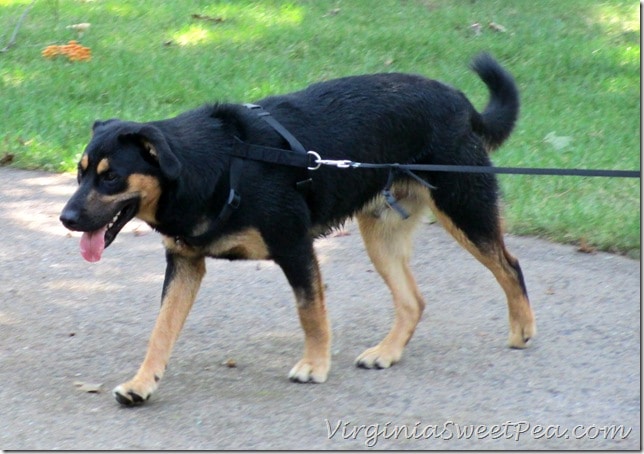 Don't worry about Sherman, in a few hours he was ready to go again!
Now that we know that Sherman likes the dog park, we will certainly visit it again. Hopefully, a few more dogs will be there next time and we'll both enjoy watching the doggie play action.
Do you have a dog park where you live?